Craving a taste of terrazzo—minus the cost and headache? Look no further than Cambria's Vail Village™. Reminiscent of dark chalet roofs silhouetted against a Rocky Mountain snowfall, Vail Village is a classic blend of black and white with a myriad of gray specks that gently soften the contrast.
"I'm a big fan of the high contrast aesthetic," says Cambria EVP of Design Summer Kath.
While beautiful, terrazzo is often expensive and laborious to install. For those same reasons, Vogue declared the stone a "dying art." Cambria's terrazzo-inspired quartz iteration, however, is maintenance free, scratch and stain resistant, and backed by Cambria's transferable Full Lifetime Warranty.
Available in either a high gloss or a neutral matte finish (Cambria Matte®), Vail Village features a terrazzo-like aesthetic along with the unparalleled strength and durability Cambria has become known for, making the design just as beautiful as it is functional.
Vail Village was created in partnership with product design consultant Gensler as part of Cambria's The Coordinates Collection™. Learn more about The Coordinates Collection here.
Here, we have curated five beautiful Vail Village moments—from a unique pantry and bold bathroom to a playful bar and soothing office break room—that prove why Vail Village is the superior option for those in search of both classic style and timeless appeal.
Bold Bathroom
We love the look of this bathroom design that truly embraces the black-and-white aesthetic with a graphic tonal wall covering and Cambria Vail Village vanity countertops.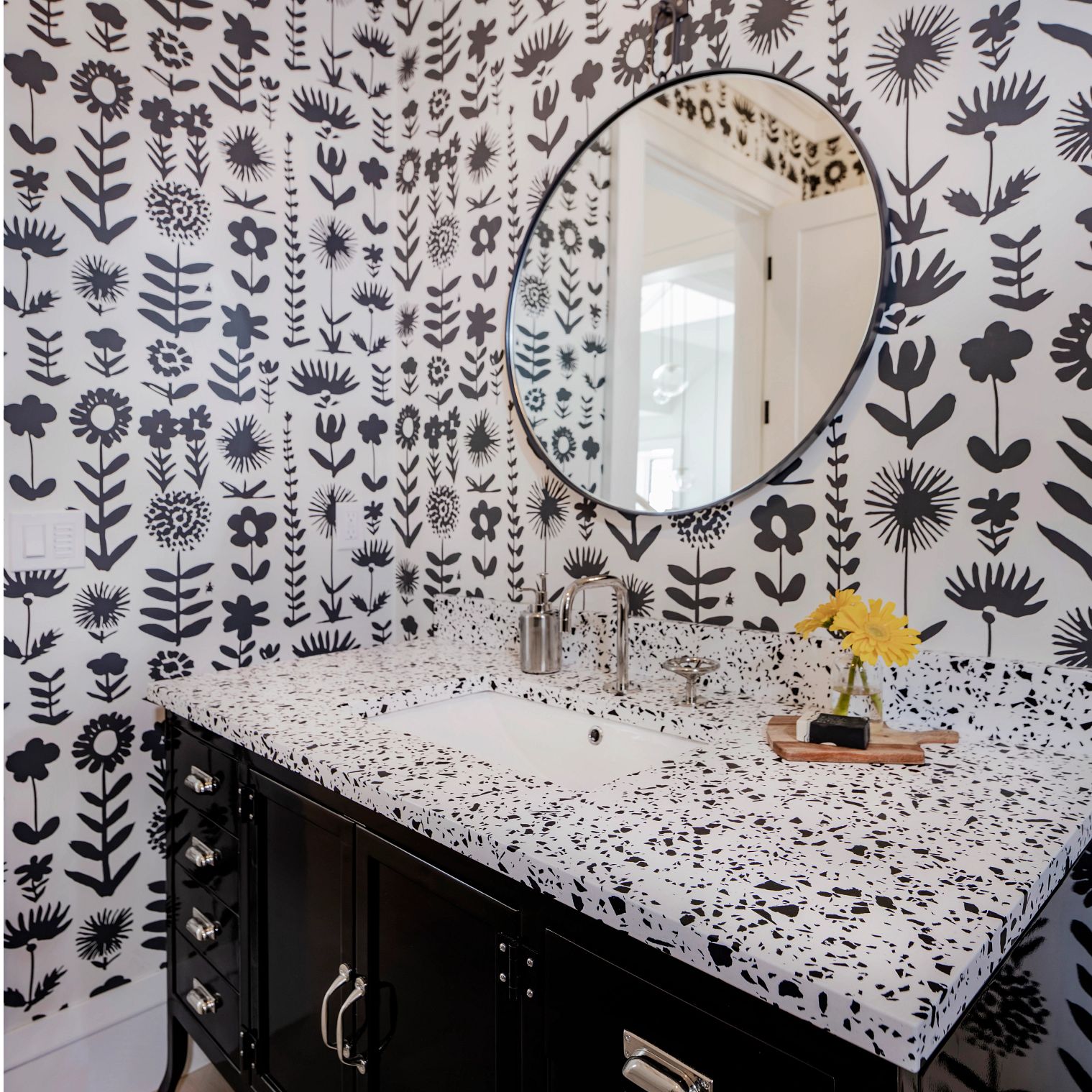 Tuxedo Pantry
This lust-worthy pantry plays with the tuxedo trend, using black-and-white elements to elevate an otherwise monochromatic palette. See more of this modern farmhouse–inspired home here.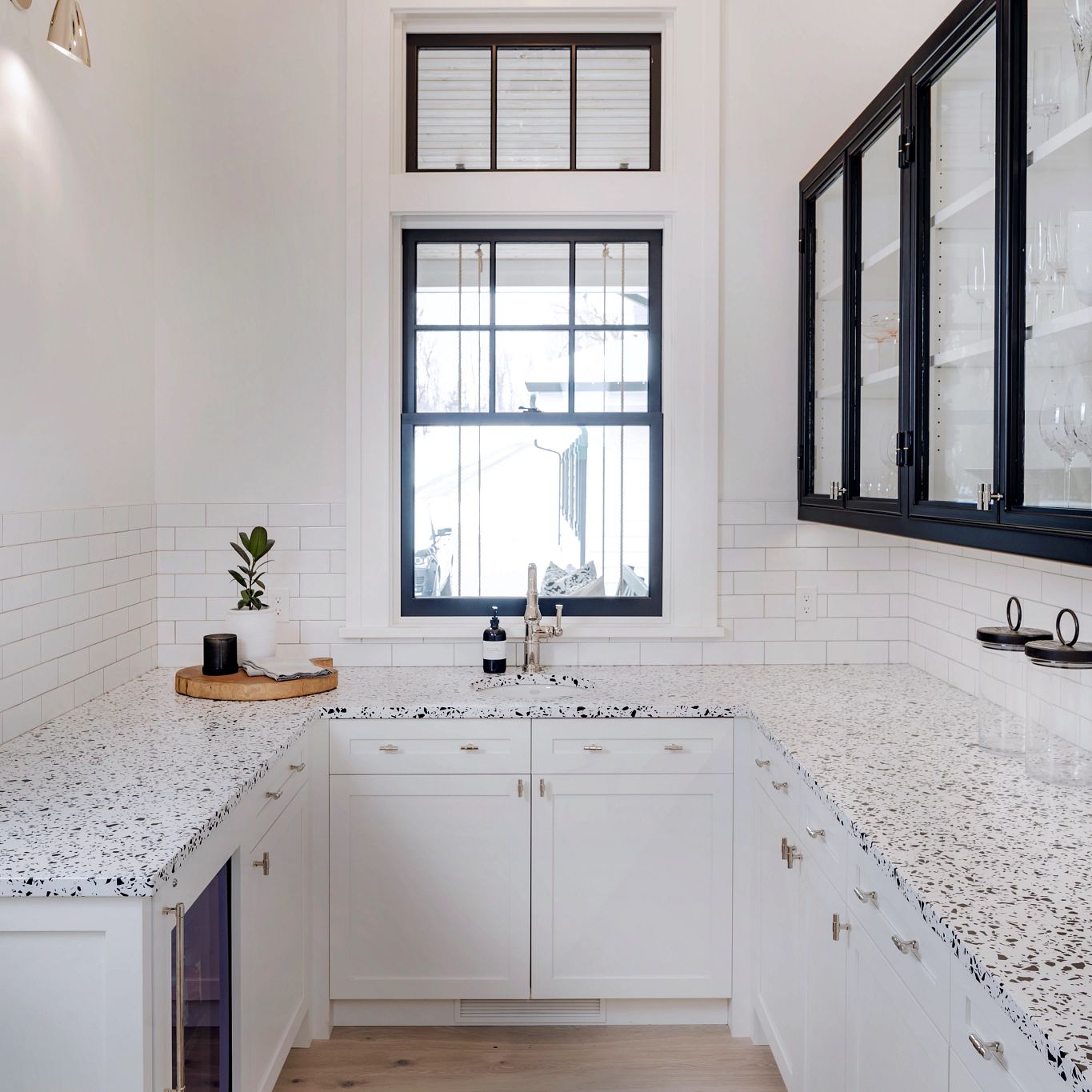 Playful Bar
In this party-ready bar for the Kips Bay Decorator Show House Dallas, Sees Design paired modern Vail Village Matte countertops with a rich Benjamin Moore sage green shade of cabinetry.
"Cambria's Vail Village Matte countertops, brass shelving, and 18th-century terra-cotta urns make the room feel like a luxurious greenhouse, while near-priceless antiques and Regency-style mirrors elevate the space," wrote Lauren Wicks for Veranda.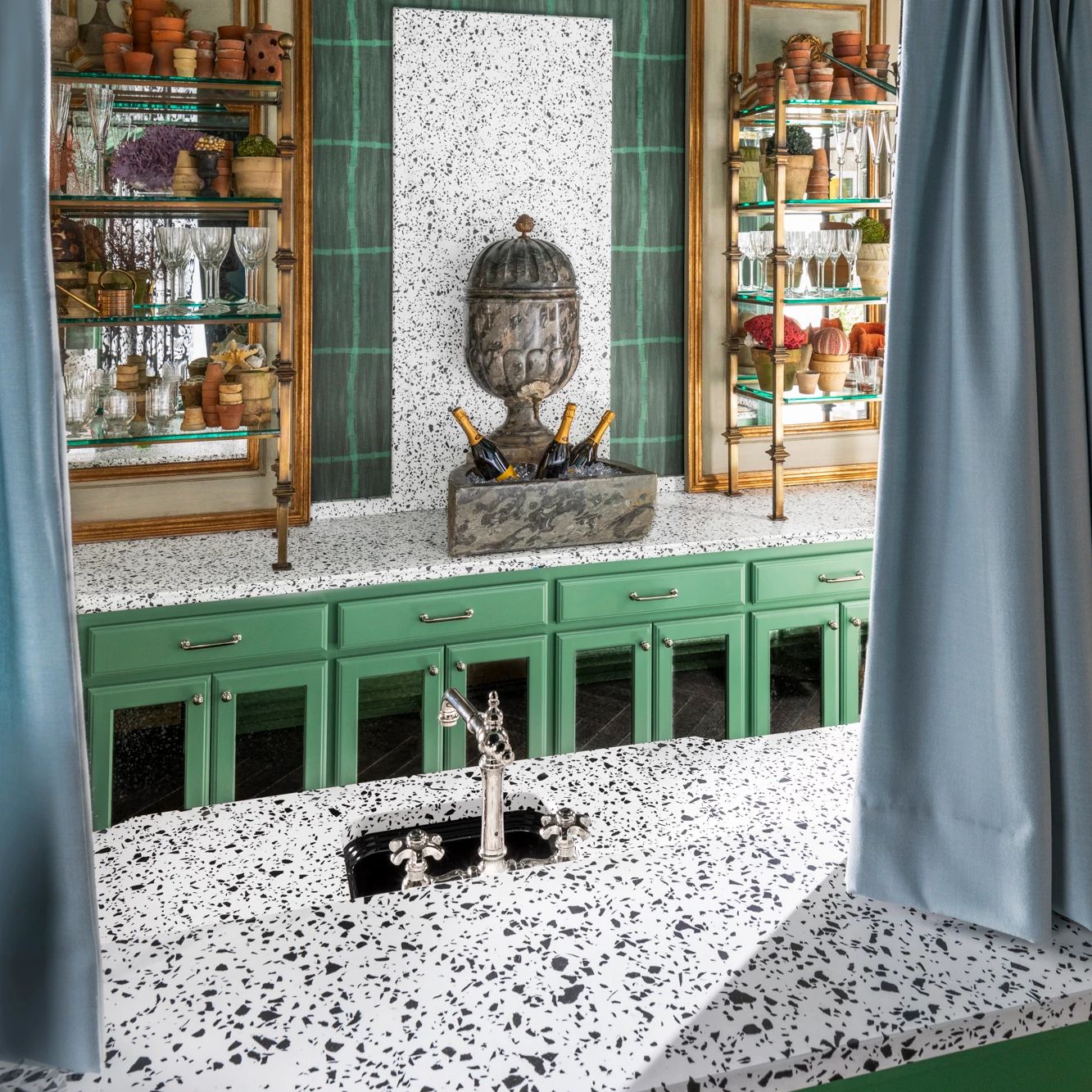 Luxe Retreat
Cambria is fit for myriad applications, as seen in this luxurious bathroom retreat with Vail Village quartz installed as shower cladding, a floating vanity, and countertops for storage cabinetry.
Break Time
Vail Village flooring and countertops elevate this office break room, especially when paired with Sanibel Shoreline wall cladding, another design from The Coordinates Collection.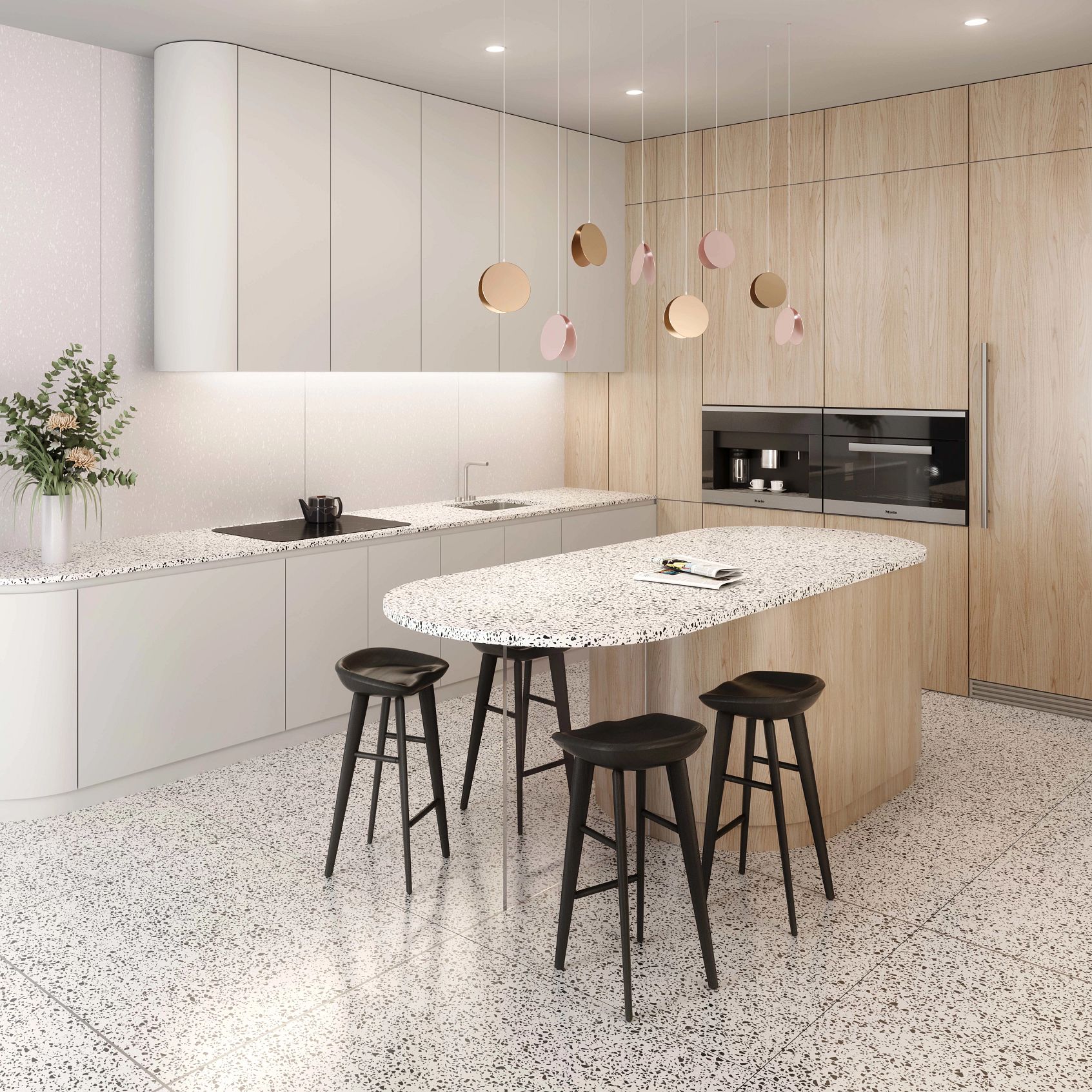 Get the Look
Follow Cambria on social media with #MyCambria for more standout designs.
For more information on Cambria, including performance data, product specifications, and certifications, see our Professional Resources.
Interested in creating a showstopping design project with Cambria? Buy a sample, find a dealer, or call 1-866-CAMBRIA (1-866-226-2742) to be connected with a market representative in your region. Or visit our website to set up a virtual design consultation.