The next time you take to the high seas or snow-covered slopes, you just might spot Cambria. These unique spaces prove that Cambria's beauty and durability are the perfect match for residential and commercial interiors in scenic locales, high-traffic hotspots, and even luxury watercrafts and traveling homes.
Refreshing beauty – yachts with Cambria tables and counters
Cambria brings luxurious quality and style to yacht interiors as durable, maintenance-free quartz countertops, dining tables, and more. Cambria offers an extensive design palette to beautifully complement woodwork, furniture, and other trim in cabins and public areas. These yachts with Cambria surfaces feature Berwyn, an elegant granite alternative, and Snowdon White, a crisp neutral design.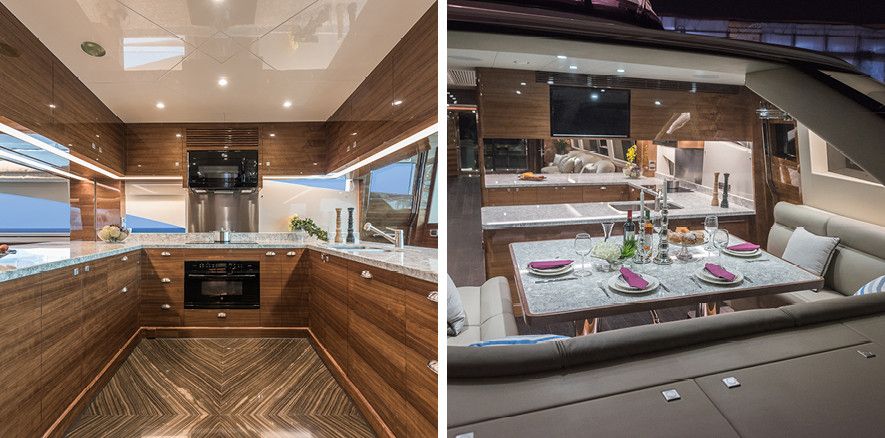 Yacht with Cambria Berwyn™ kitchen countertops and dining table from Horizon Yachts.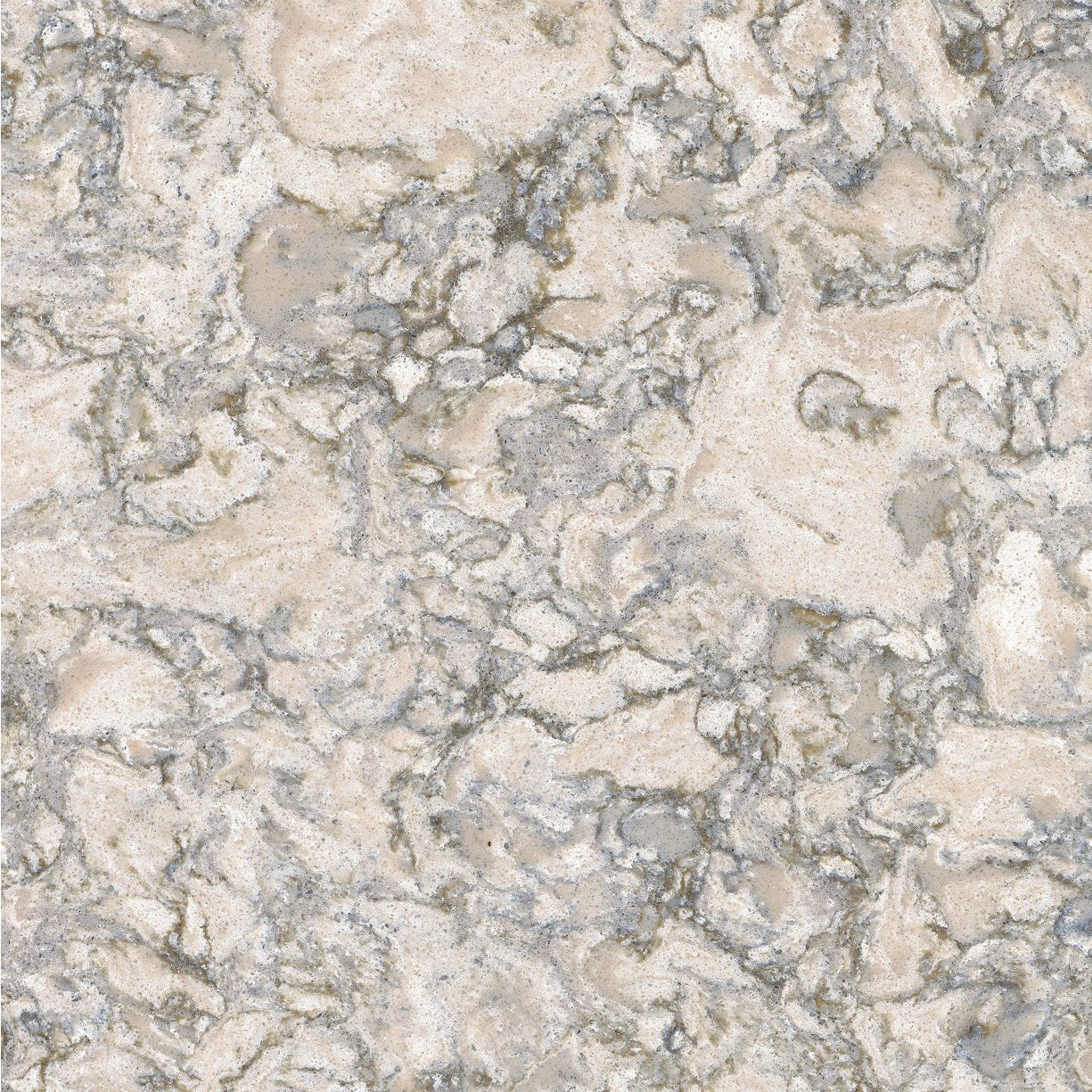 Cambria Berwyn design detail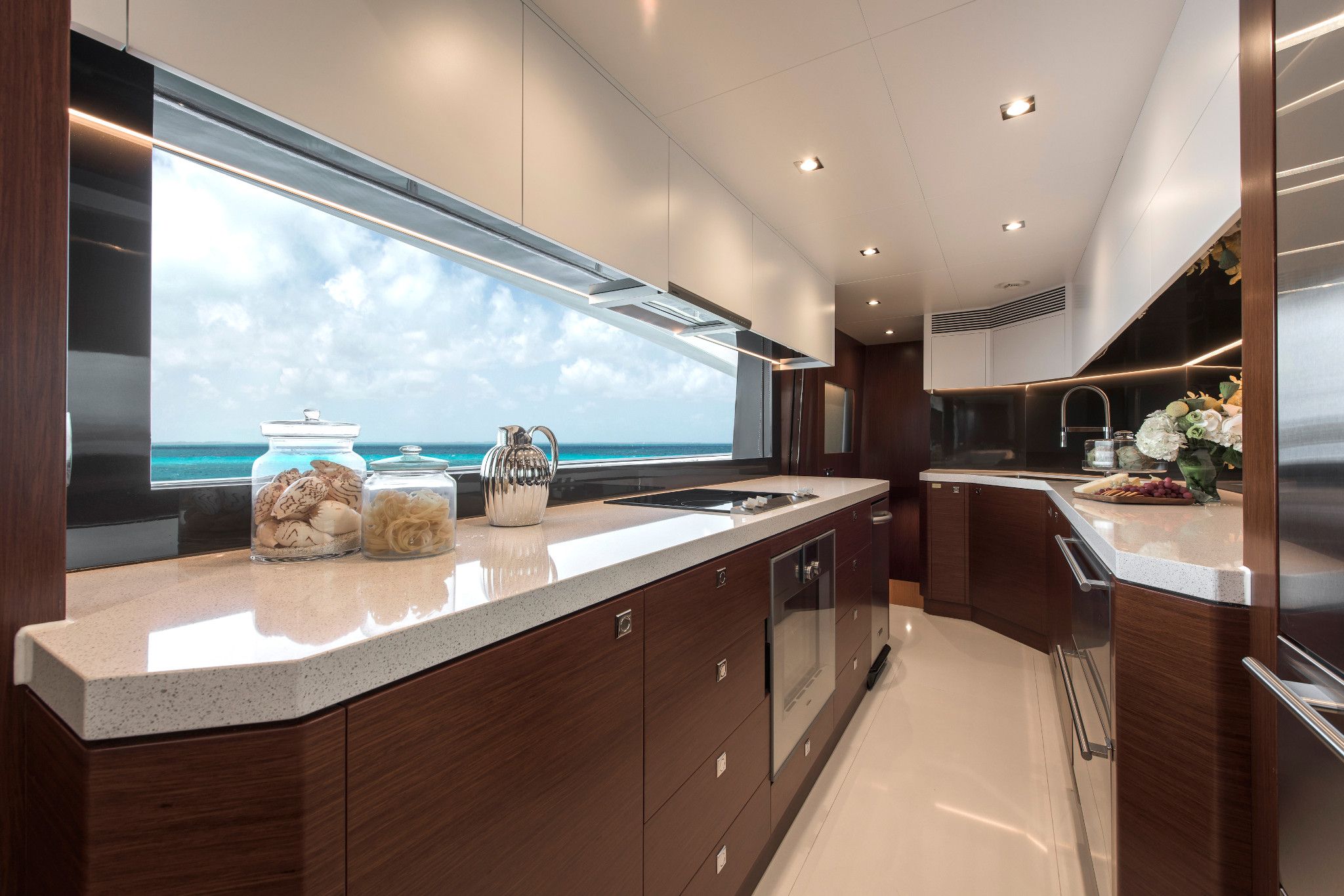 Sleek and streamlined yacht galley kitchen with Snowdon White™ countertops. Photo: Horizon Yachts.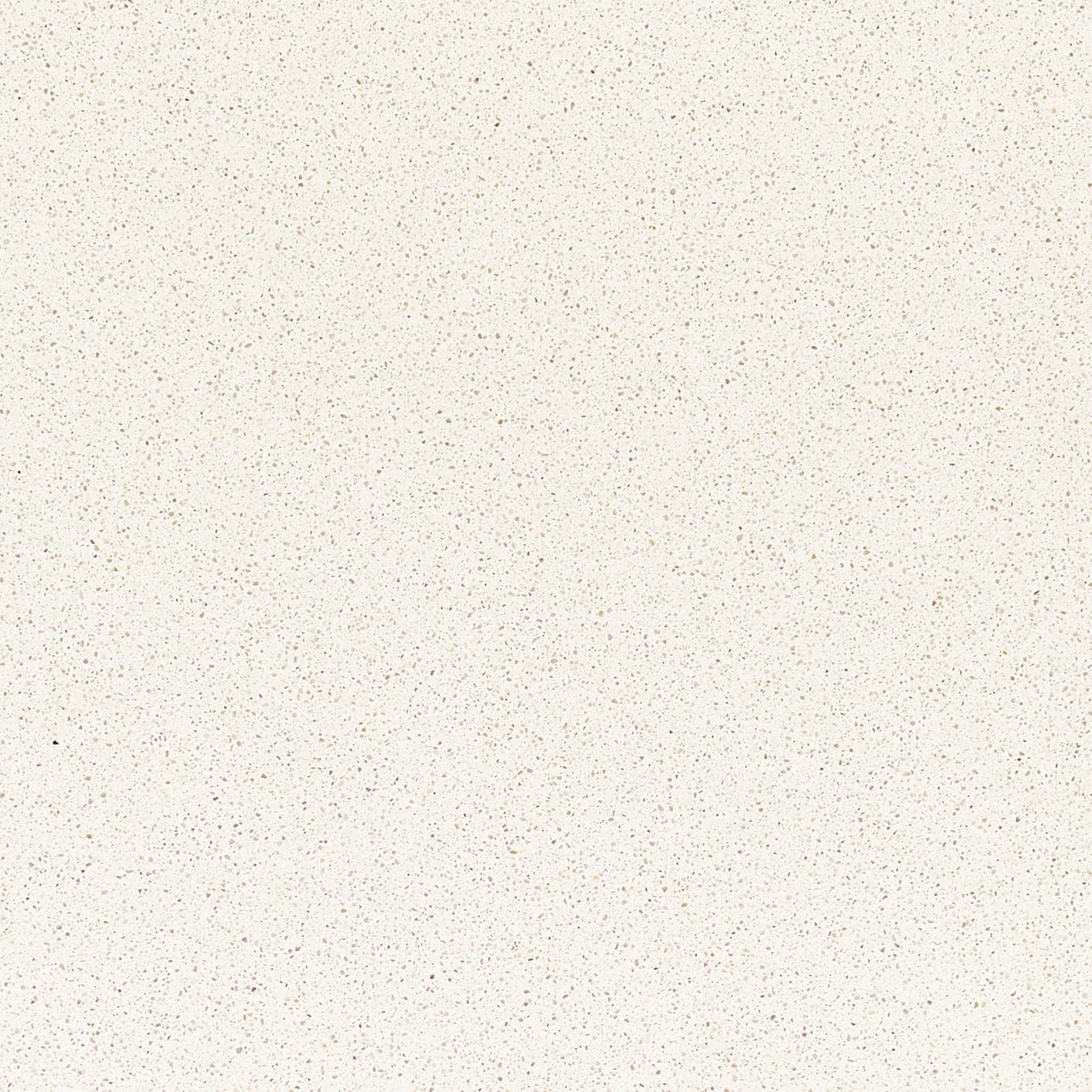 Cambria Snowdon White design detail
Slope-side style – ski chalets with Summerhill kitchens
Frontier meets fairy tale in these luxury ski-in, ski-out treehouse chalets in Montana. The Snow Bear Chalets' kitchens feature Summerhill countertops, one of Cambria's top granite alternatives, paired with blue cabinets and rustic mountain décor. Perfect for vacation rental kitchens and bathrooms, Cambria holds up to heavy use, is easy to clean, and never requires any polish or sealing.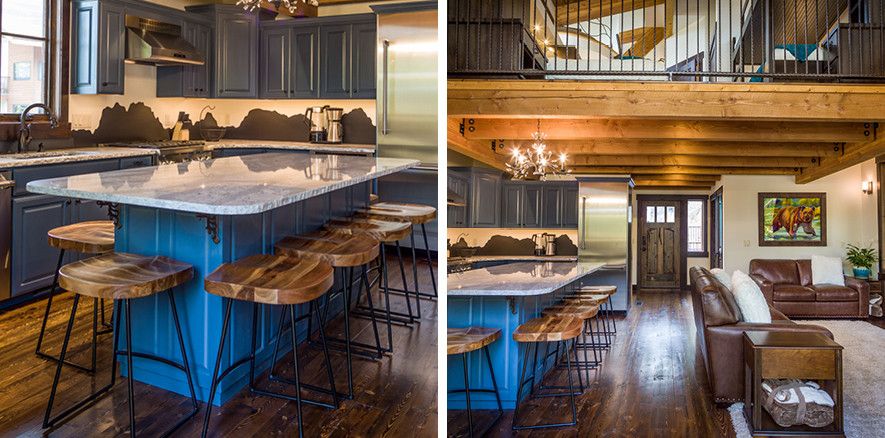 Luxury treehouse vacation rental kitchen featuring Summerhill™ at Snow Bear Chalets.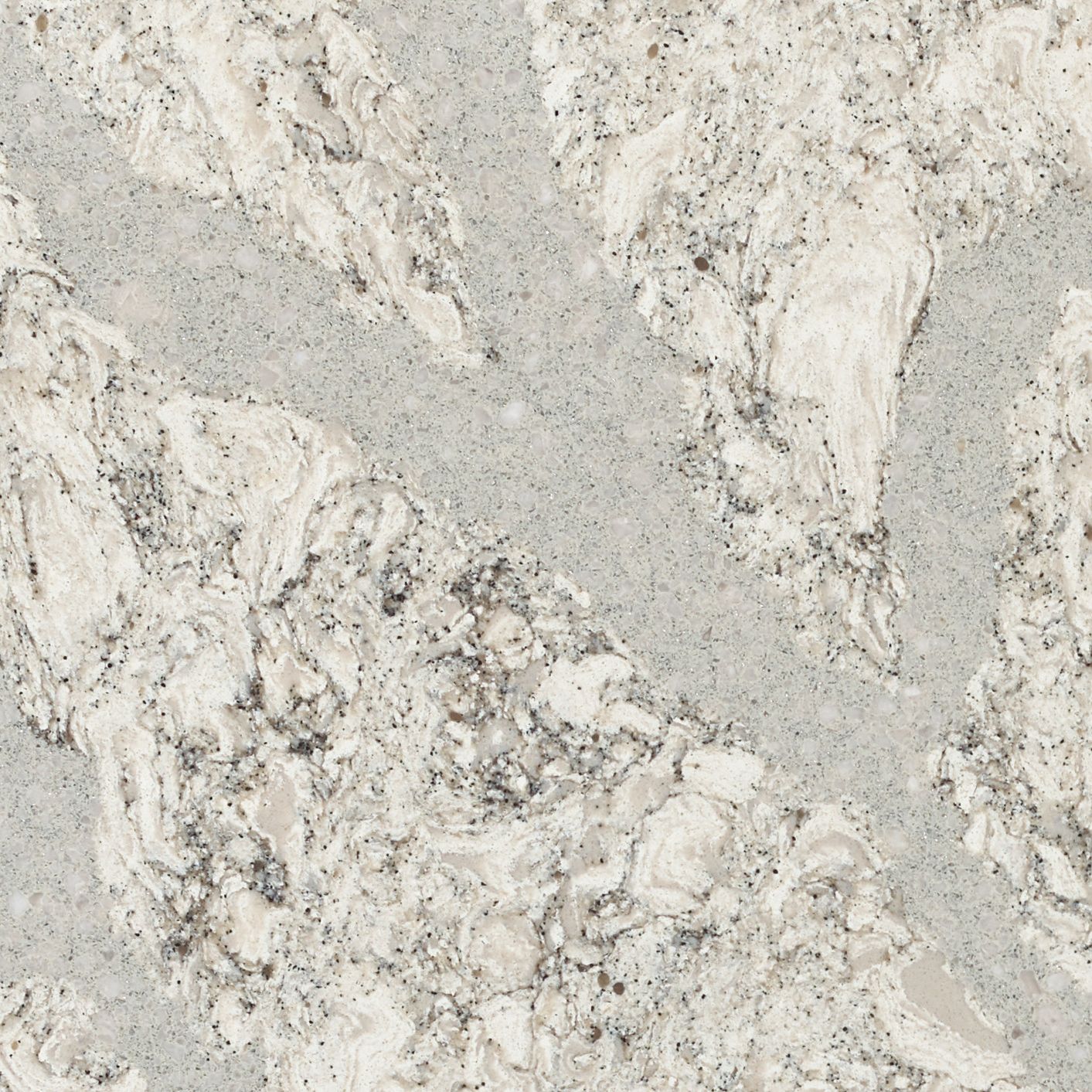 Cambria Summerhill design detail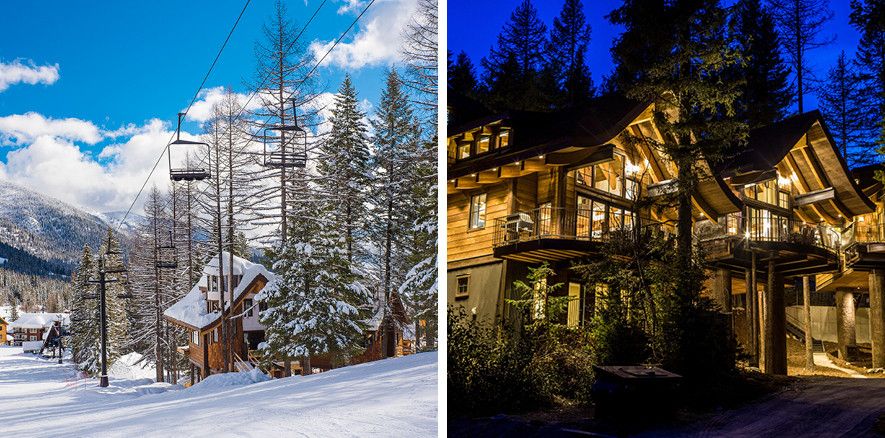 Exterior of Snow Bear Chalets at Whitefish Mountain Resort.
Remote luxury – modular cabins with Cambria
These modular, moveable cabins by Nomadic Shack provide a luxurious lodge feel in remote spaces. And with stunning kitchens featuring Harlech and Devon Matte, Cambria travels with them. These designs suit the rugged industrial aesthetic, reflecting the look of granite and concrete while providing stronger performance. The fuss-free benefits of Cambria give adventurous travelers one less thing to worry about wherever they may roam.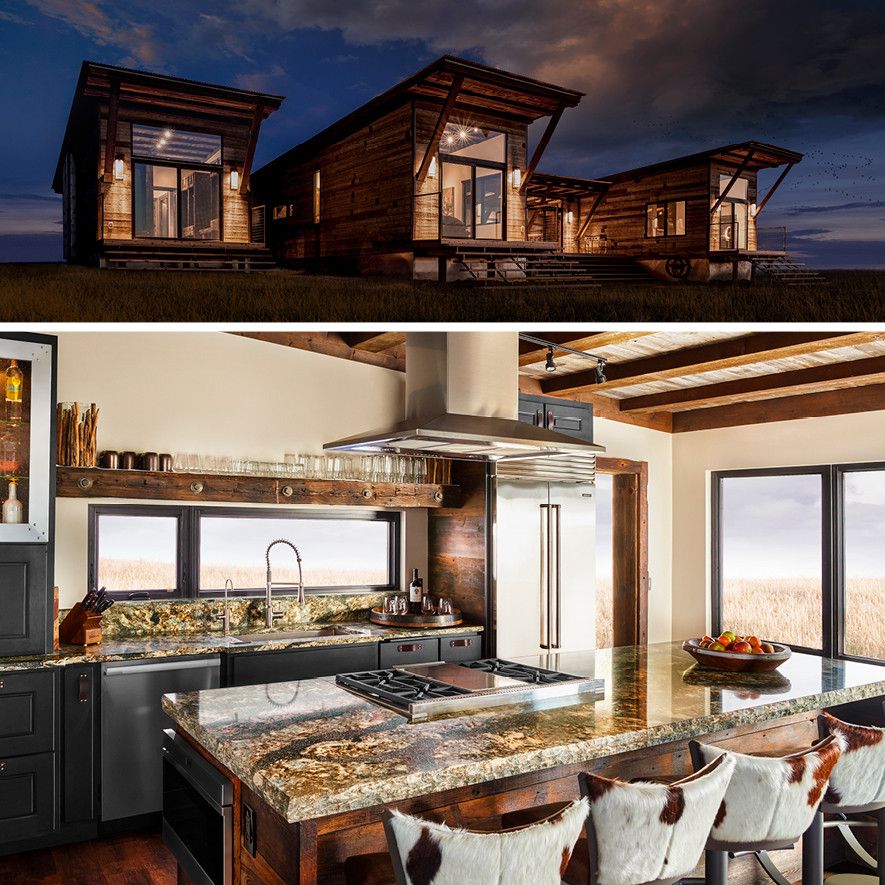 Nomadic Shack luxury transportable cabin featuring Harlech™ countertops.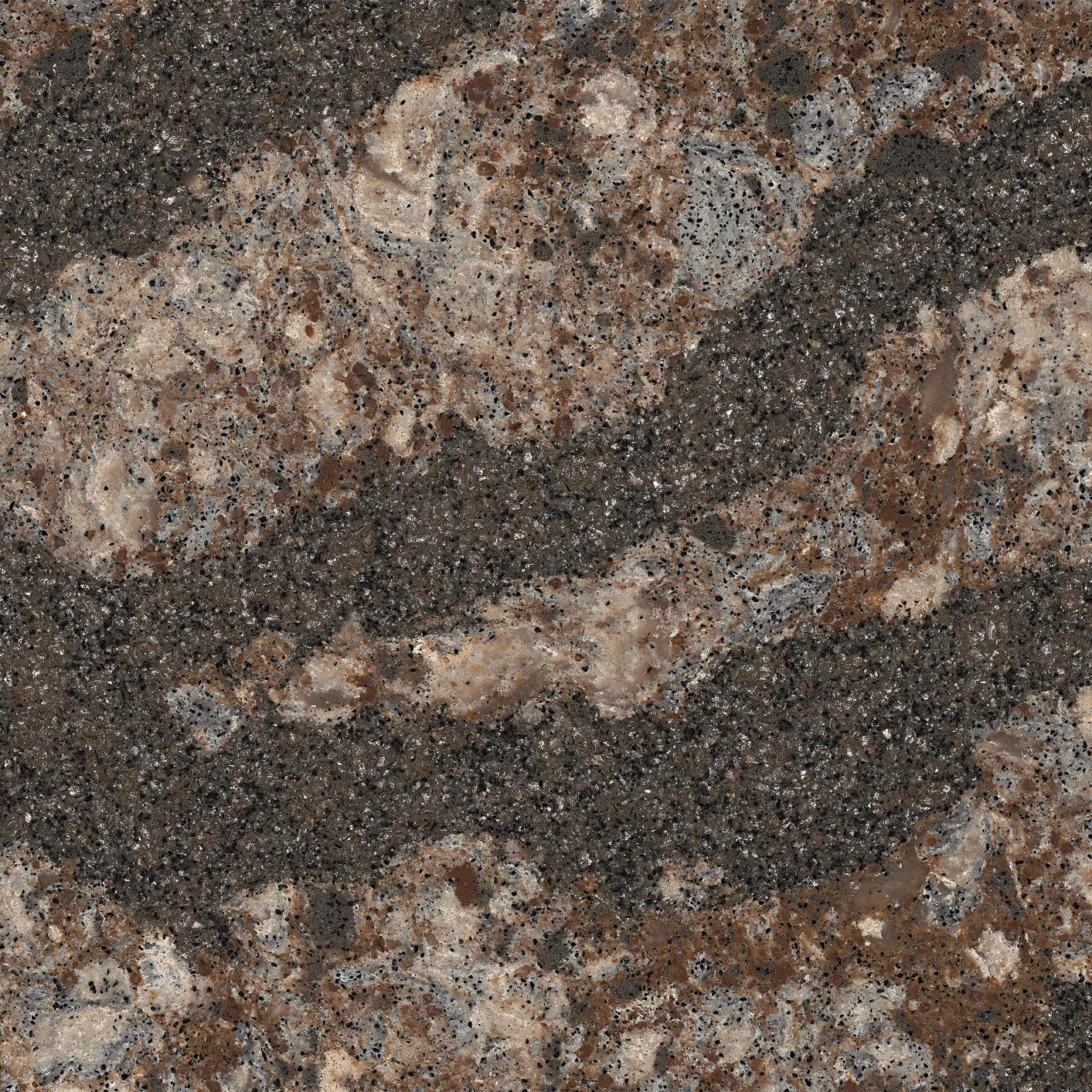 Cambria Harlech design detail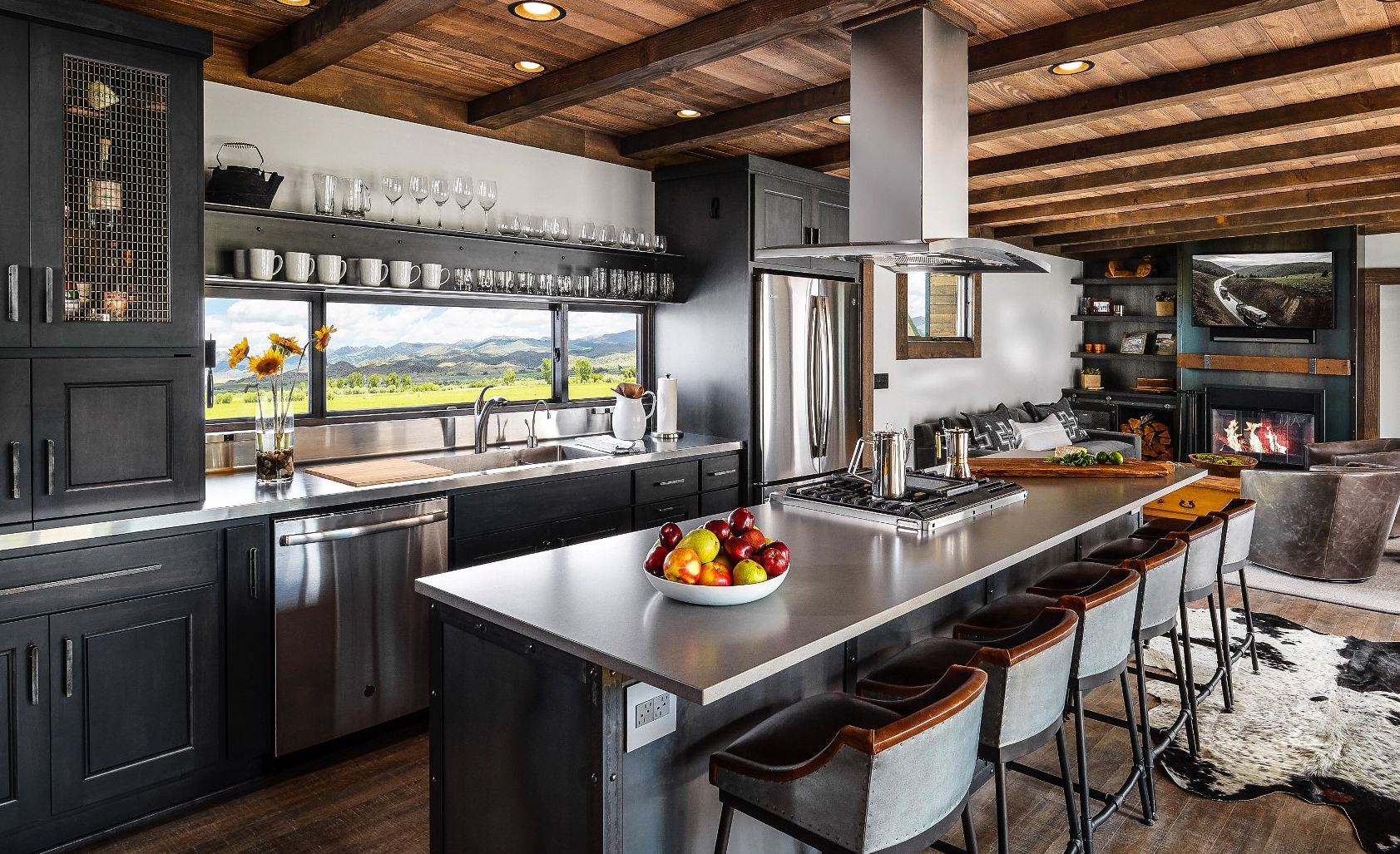 Devon Matte™ adds rustic industrial flair to modular cabin kitchen from Nomadic Shack.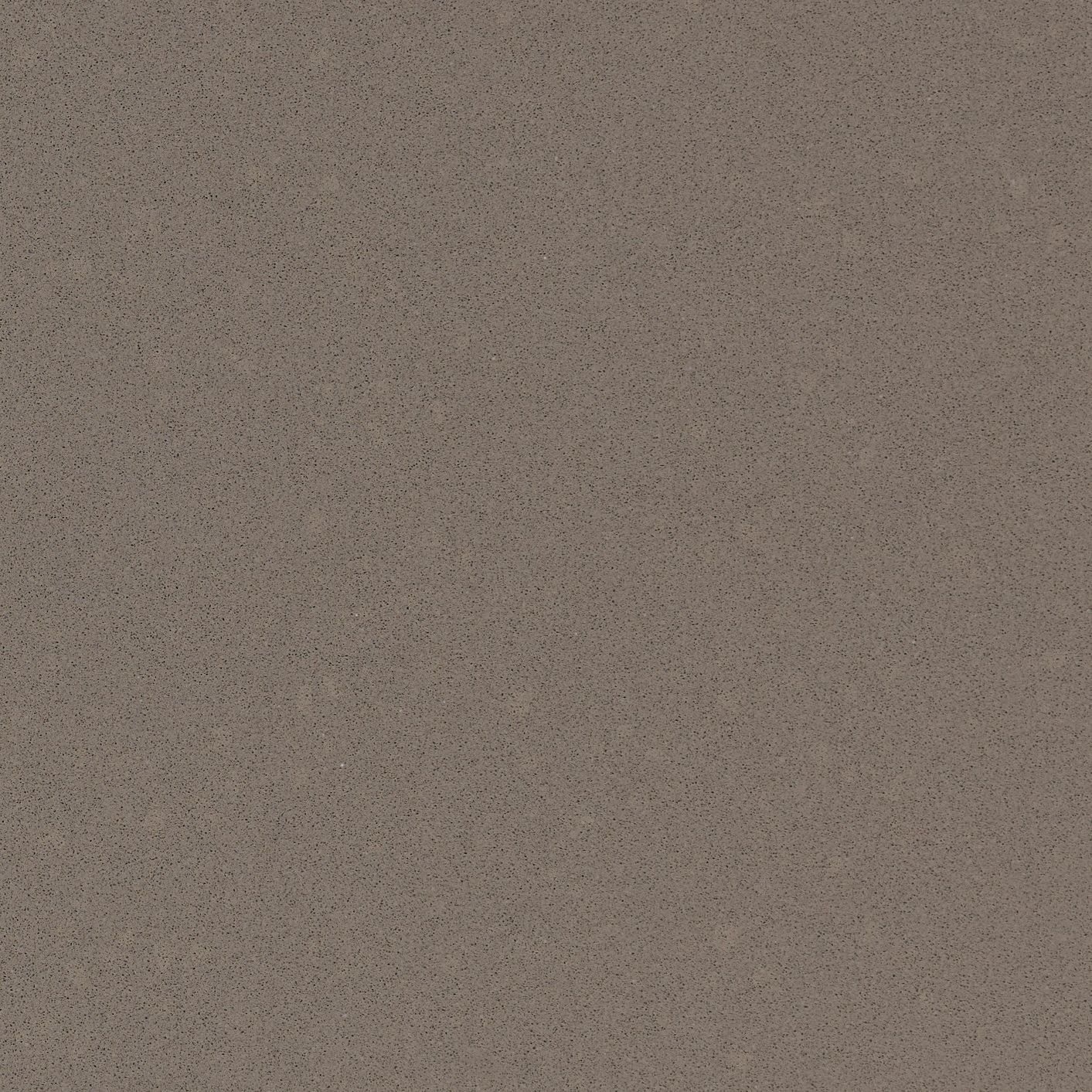 Cambria Devon Matte design detail
Design Zen – yoga studio with Annicca countertops and desk
Wellness spaces like fitness studios and gyms benefit from having hygienic, nonabsorbent surfaces that can serve up inspiring design beauty. A maintenance-free marble alternative, Annicca displays perfect form in this chic yoga studio. With gold and purple sparkle infused in the veining, this elegant quartz design pairs well with trend-worthy details like weathered woods, brass accents, and greige paint.
Annicca™ reception desk and countertops at LIT Life + Yoga.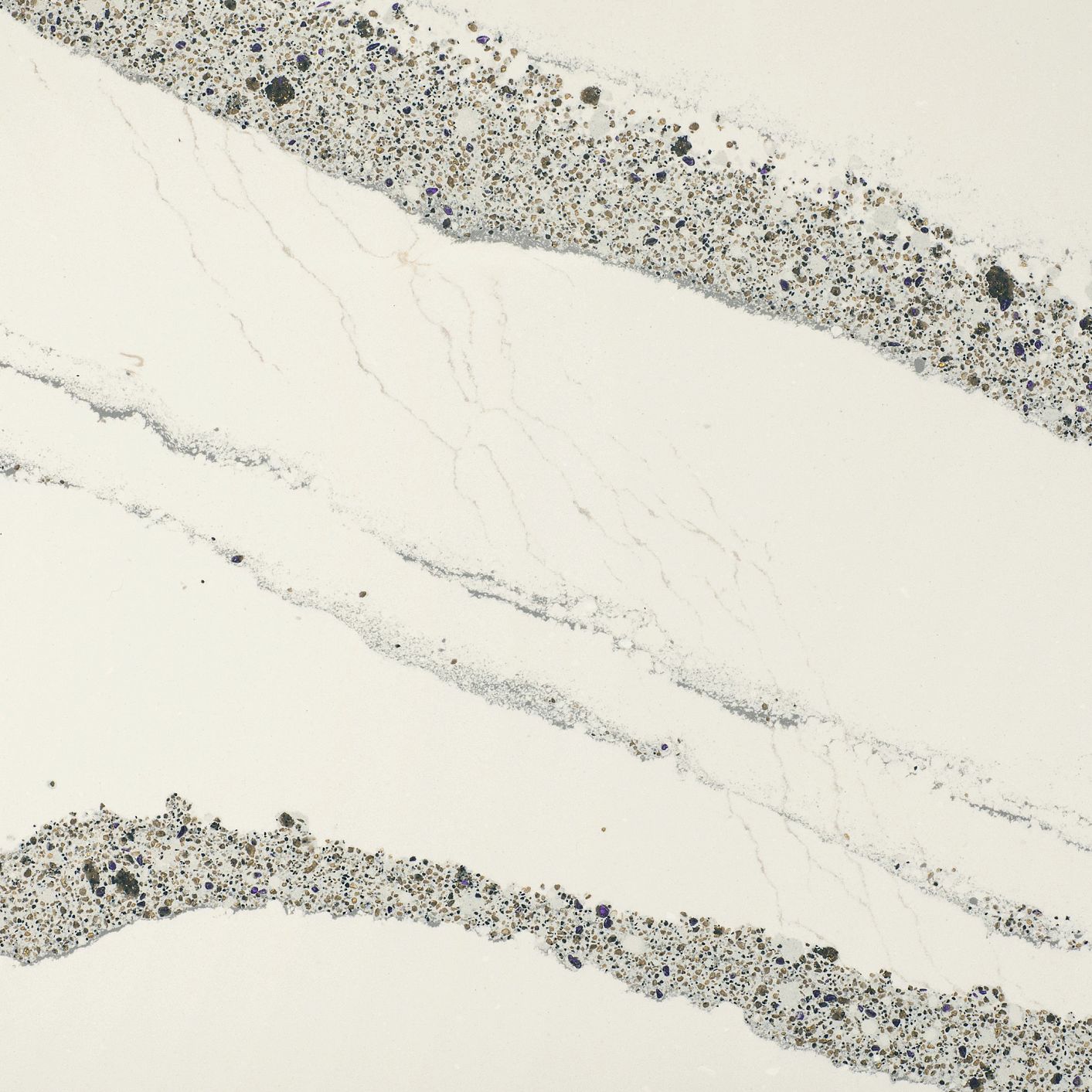 Cambria Annicca design detail
Small-space chic – tiny home with Cambria
Every material choice matters in tiny homes and small kitchens where space is at a premium. Maintenance-free, easy-clean, and durable, Cambria is the ideal choice for functional and beautiful tiny home kitchens. This tiny home from Movable Roots travels in style with a trend-forward blue and white kitchen featuring Ella countertops for a marble look with upgraded performance.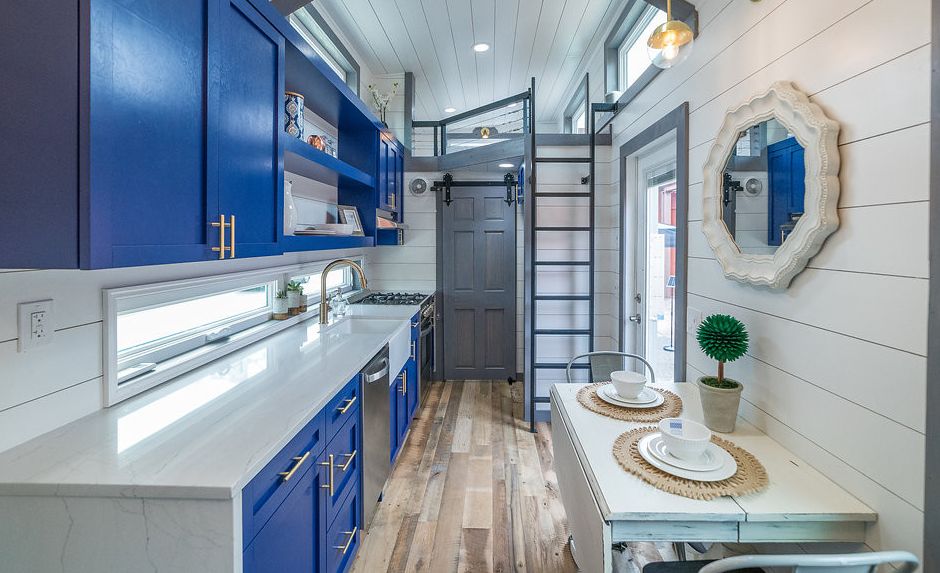 Blue and white tiny home with Cambria Ella™ countertops from Movable Roots.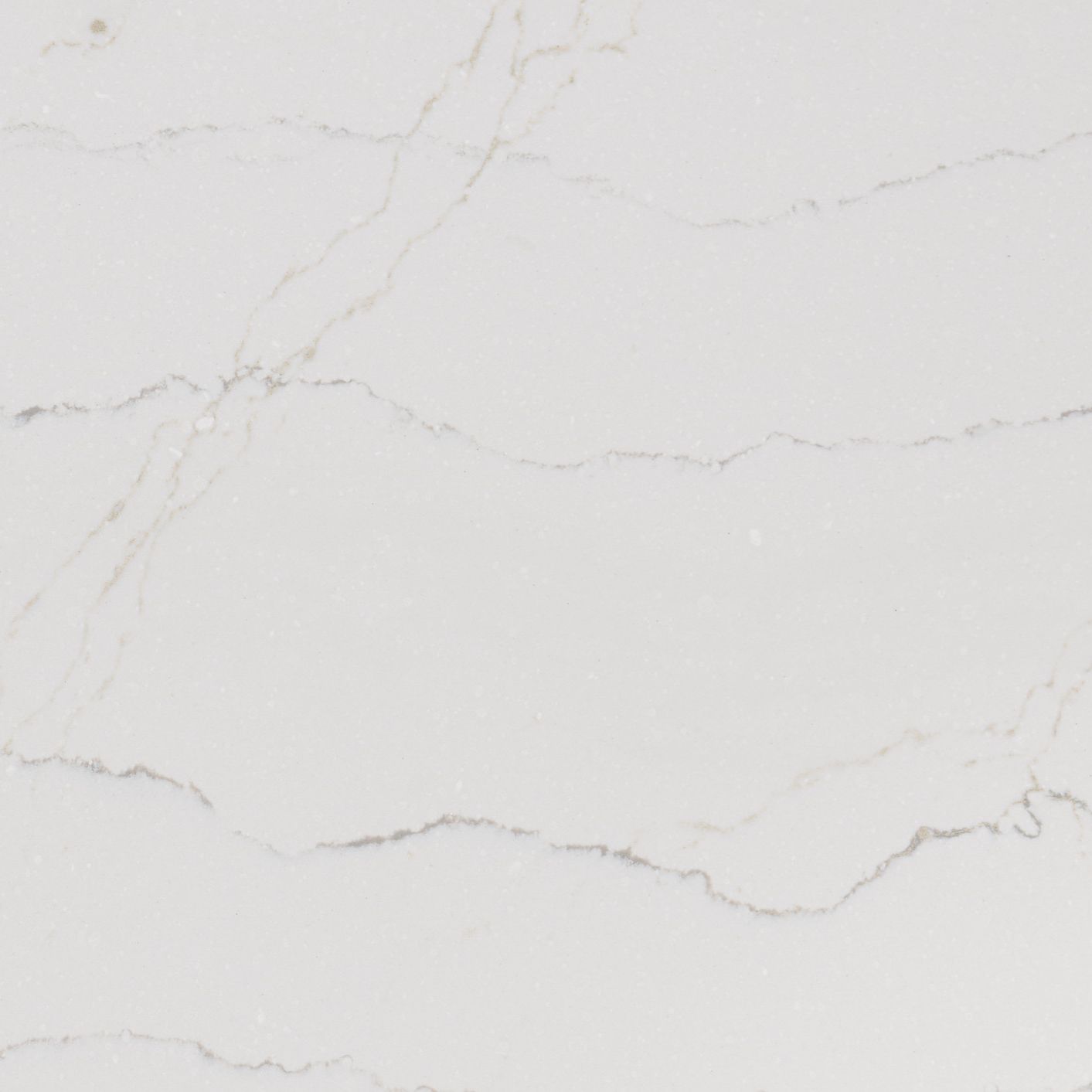 Cambria Ella design detail
Worry-free bar – winery with Weybourne
White countertops at a wine bar are possible with Cambria as a stunning and stain-resistant marble alternative. At this winery and vineyard, an expansive Weybourne bar provides the perfect backdrop for wine flights without any worry. Learn more about how Cambria can provide a food-safe marble aesthetic for hospitality spaces.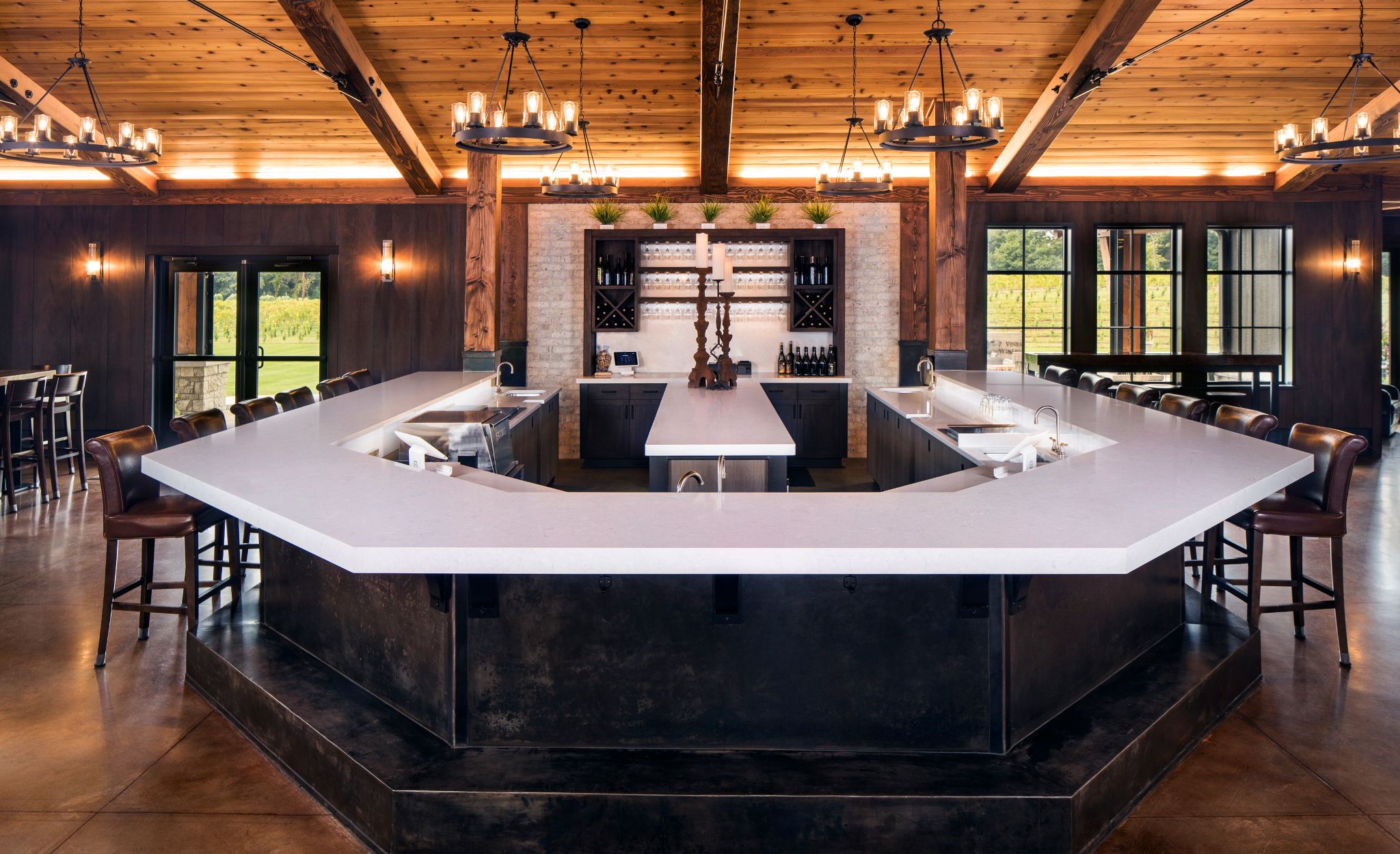 Wine spills never become stains with Weybourne™ countertops at 7 Vines Vineyard and Winery.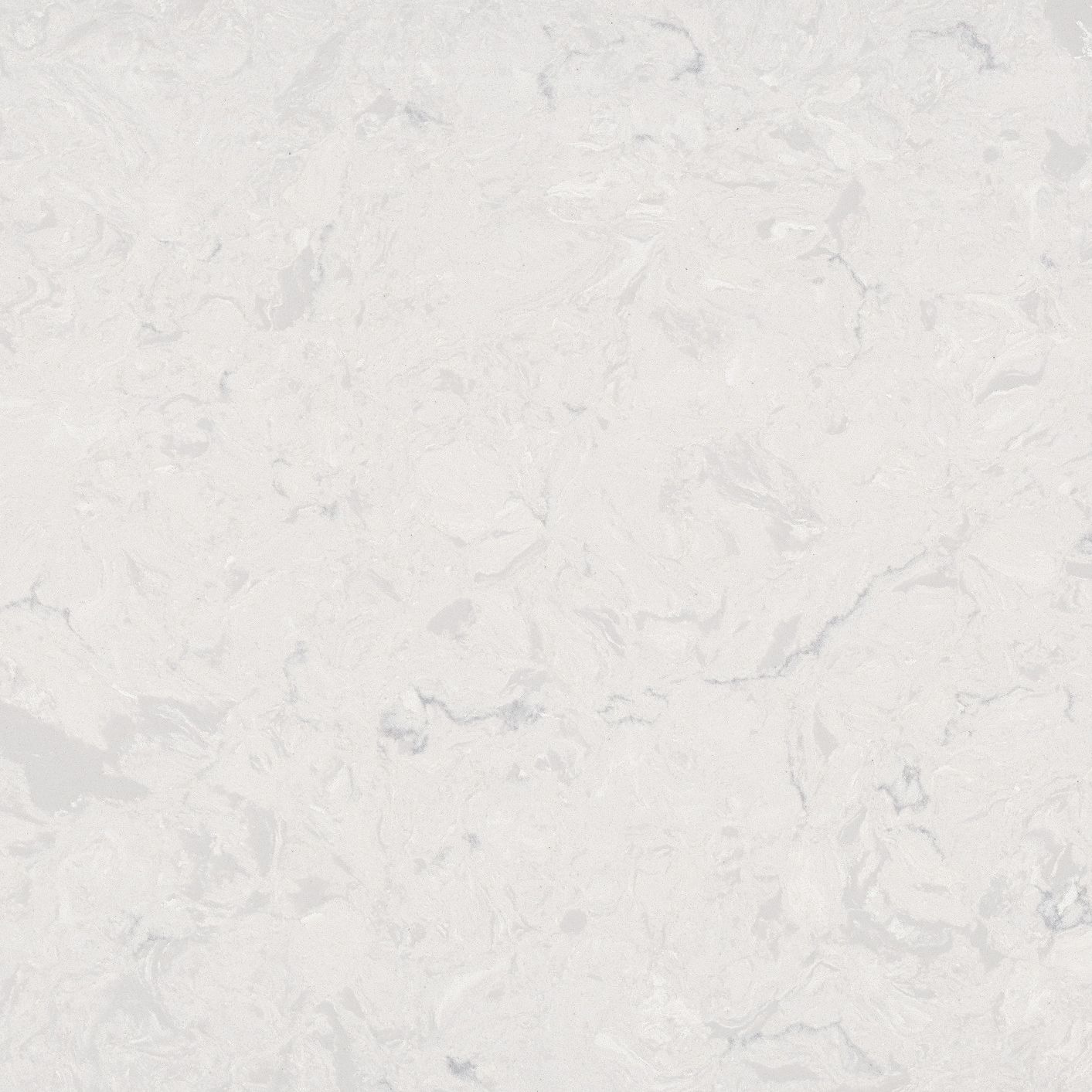 Cambria Weybourne design detail
Gorgeous on the green – golf course bar with Helmsley
This space at Minnehaha Country Club, host of the Sanford International golf tournament, serves up views inside and out with a sleek Helmsley bar overlooking the greens. With bold movement and rich earth tones, this Cambria design offers natural quartz beauty that perfectly complements the scenic landscape.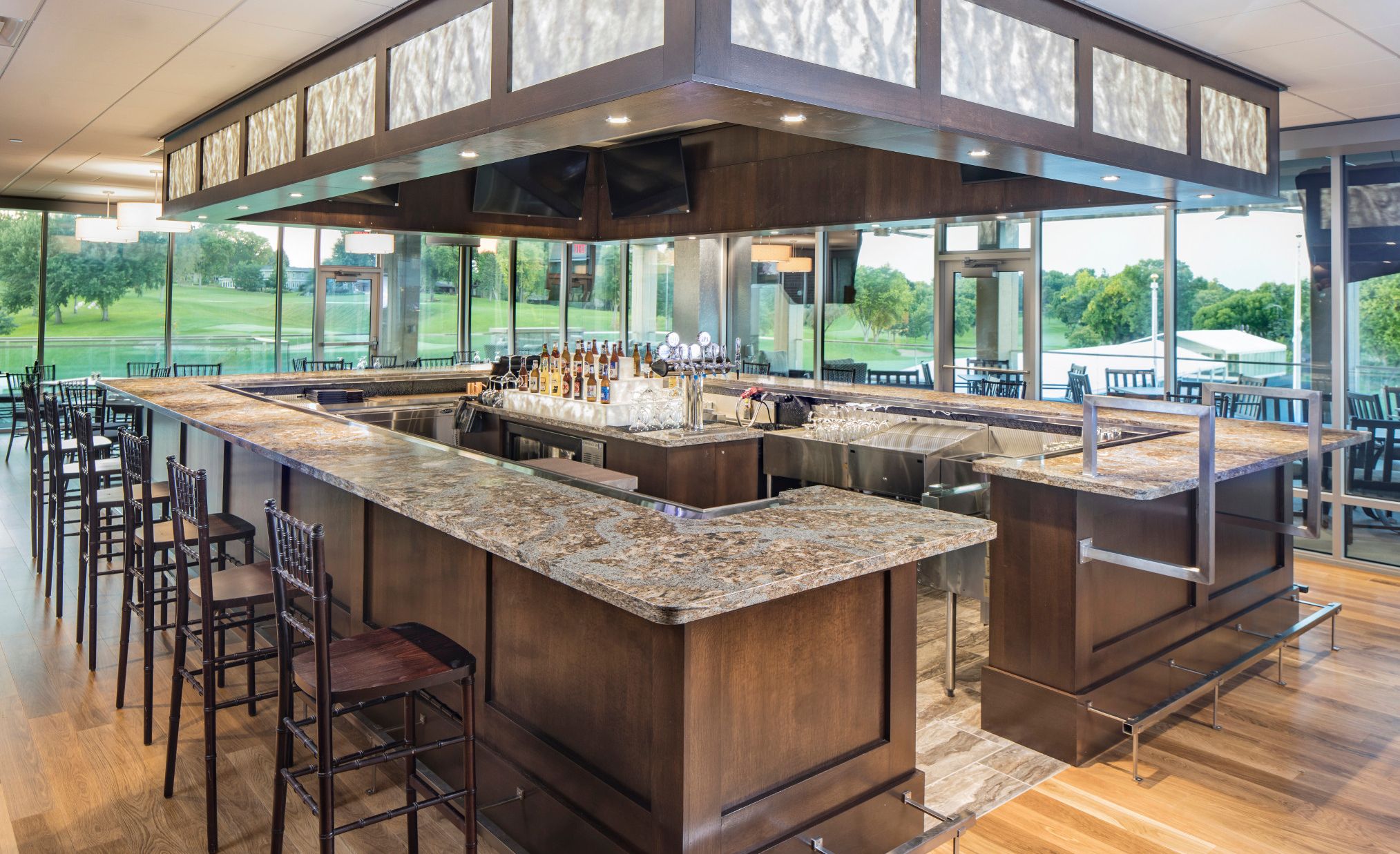 Minnehaha Country Club bar featuring Helmsley™.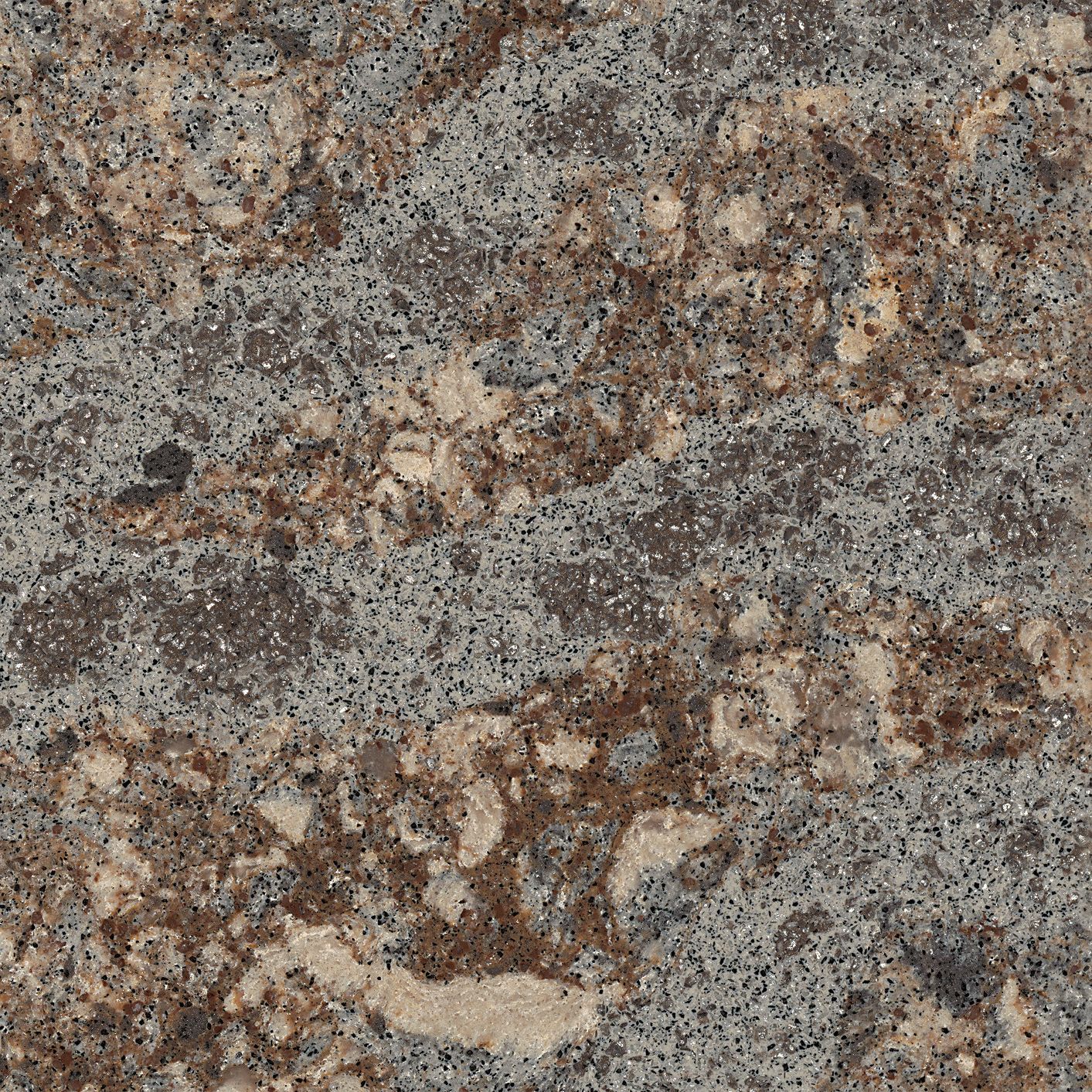 Cambria Helmsley design detail
Winning performance – baseball stadium suite with Cambria
This rounded bar with Ella adds refined elegance to the Legends Suite at Yankee Stadium. Able to handle even the most spirited crowds, Cambria is ideal for hospitality spaces in stadiums, arenas, and other sports venues. Love this look? Get design ideas inspired by Cambria's stadium style.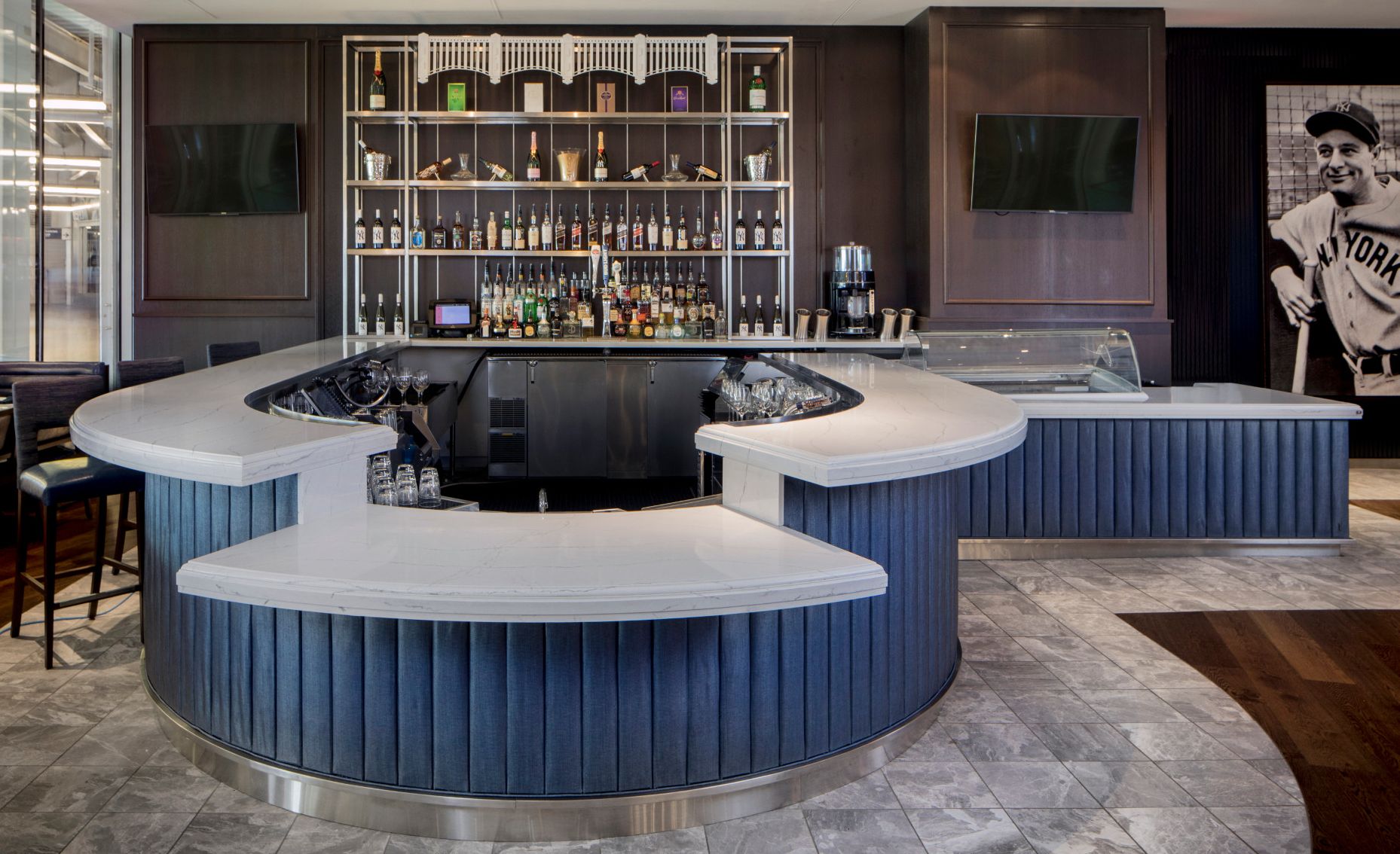 Rounded blue and white bar featuring Ella countertops at Yankee Stadium's Legends Suite.
Unmatched views – football stadium suite with custom Cambria tables
Cambria is showcased throughout U.S. Bank Stadium in luxury suites and other premium spaces. These Cambria tables are located in the Turf Suites, the closest suites to the playing surface in any U.S. football stadium. Featuring a custom Cambria design offering a marble look infused with purple, these tables are built to handle gameday crowds with elevated style. See more in Cambria's video tour of U.S. Bank Stadium.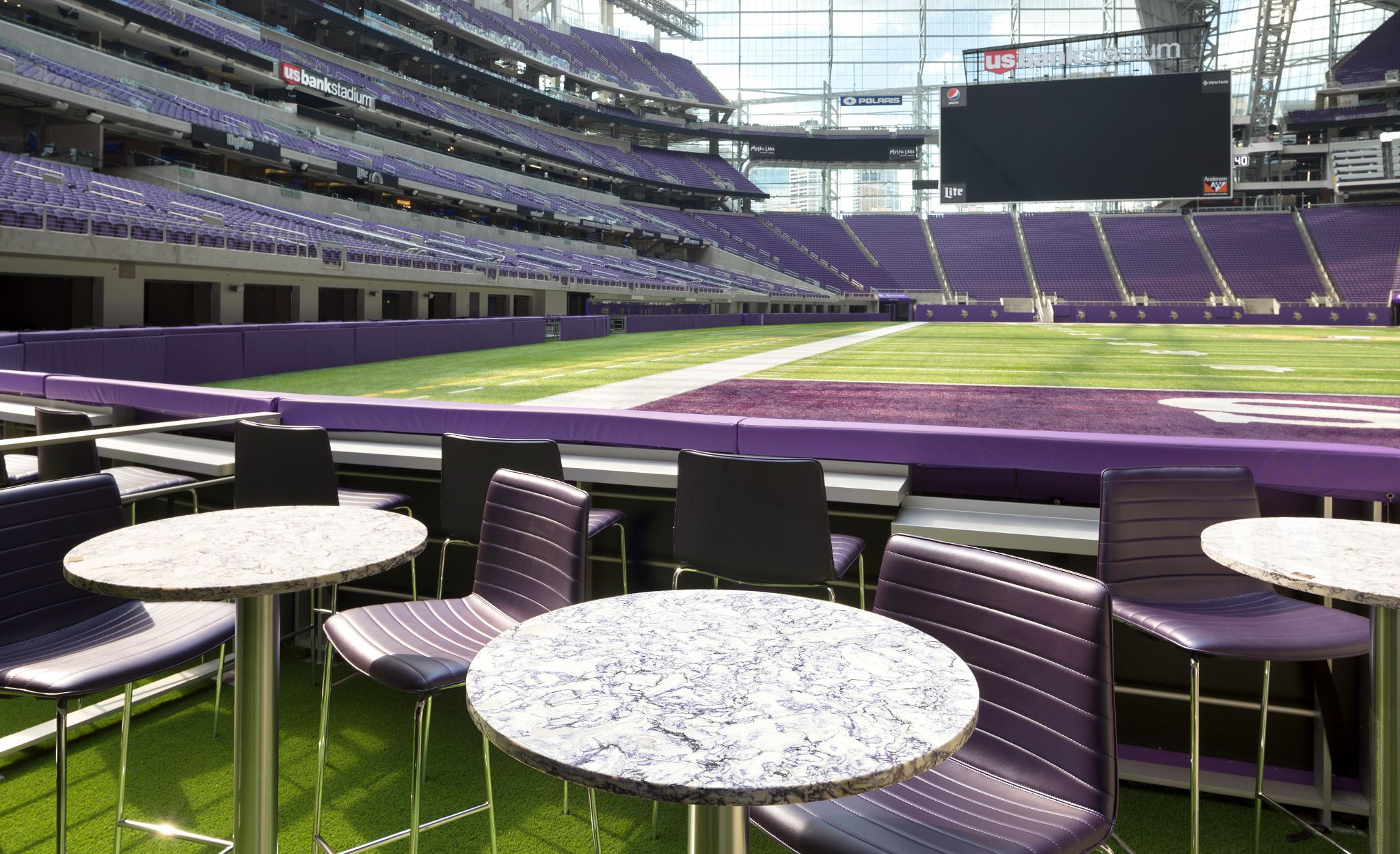 Turf Suite tables at U.S. Bank Stadium feature a custom purple and white Cambria design for a luxe marble look.
Natural stone strength – wellness center featuring rock climbing wall and Carrick
It's only fitting that a university rec center with a climbing wall would select a stone surface that's stronger than granite. The Lola and Rob Salazar Wellness Center at the University of Colorado Denver features a sleek, contemporary Carrick reception desk that echoes the angular, gray graphics on the climbing wall. Carrick, a maintenance-free alternative to concrete, is also featured as a coordinating window ledge application in the space.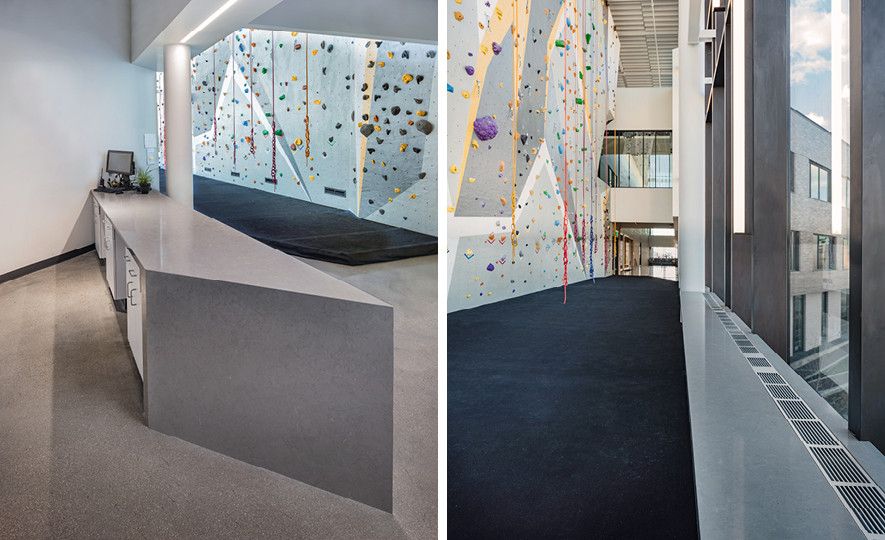 A Carrick™ reception desk and window ledges to complement the design of the climbing wall at the University of Colorado – Denver.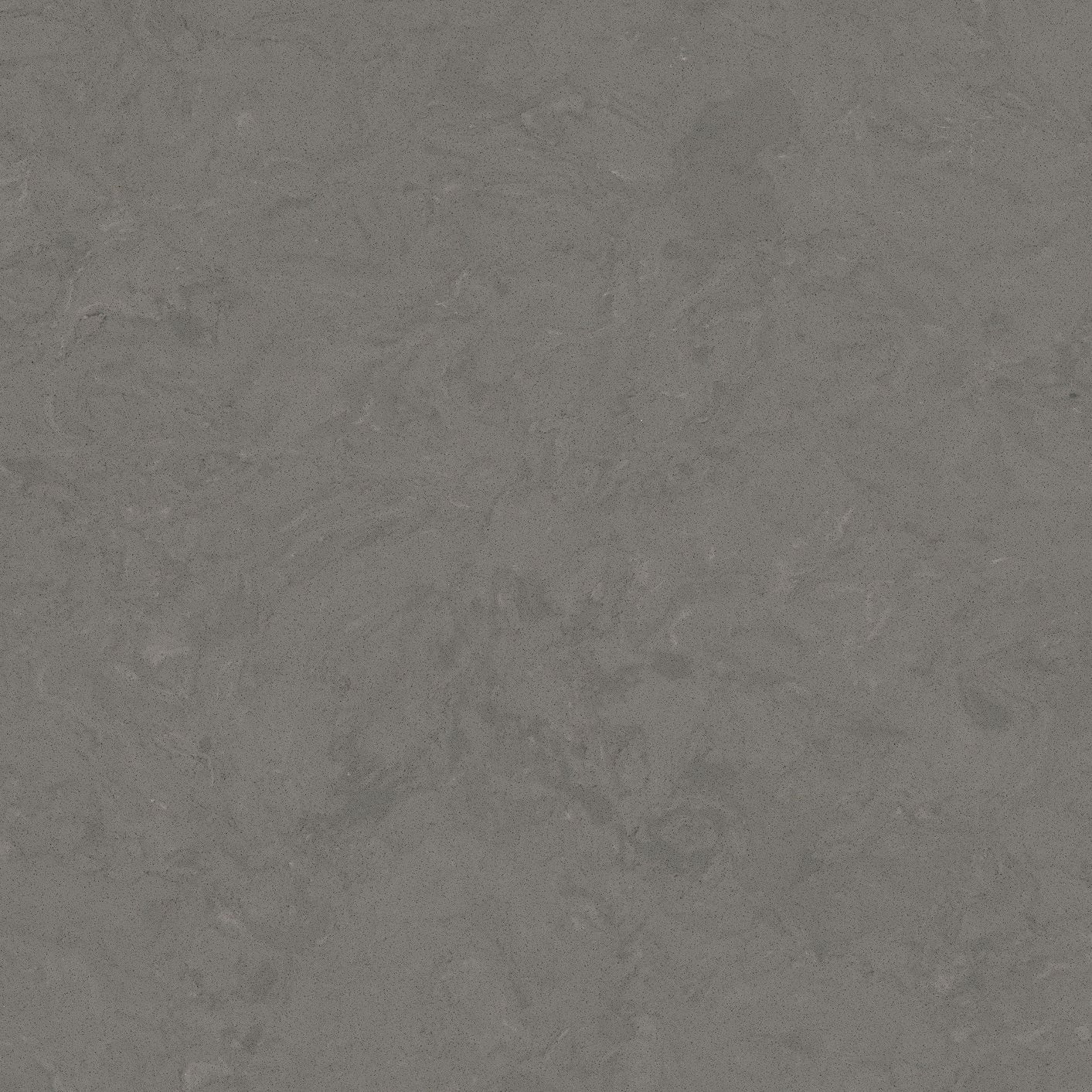 Cambria Carrick design detail
Inspired by these unique applications and stunning spaces? Order a sample of any of the designs featured and learn more about the advantages of Cambria.
We love to see new installs with Cambria – share projects and spaces showcasing Cambria by using the hashtag #MyCambria across social media platforms.