An annual celebration of color, the Benjamin Moore Color of the Year is the result of a yearlong exploration into design, art, fashion, cultural, and environmental influences around the globe.
From its library of over 3,500 shades, Benjamin Moore carefully curates a Color Trends palette that balances modern-day relevance with long-lasting appeal. At the center is one special hue that defines the palette and the moment: the Color of the Year 2021.
Benjamin Moore selected First Light, a soft, airy pink, as its Color of the Year 2020. The hue, it said, is a refreshing alternative to white or beige, flatters any space, and plays well with other colors.
This year, the brand found itself gravitating toward soothing, sunbaked tones that create an emotional connection with one's surroundings. Never has it been clearer that the home is a place of comfort, restoration, revitalization, and rejuvenation, and the need to find simple moments of joy has become paramount.
With that said, the kitchen often serves as the intersection for this nourishment, craft, and community that then radiates throughout the home. Now a gathering place for more than just cooking—think work, schooling, entertainment, connection—the hub of the house inspired the Color of the Year 2021: Aegean Teal.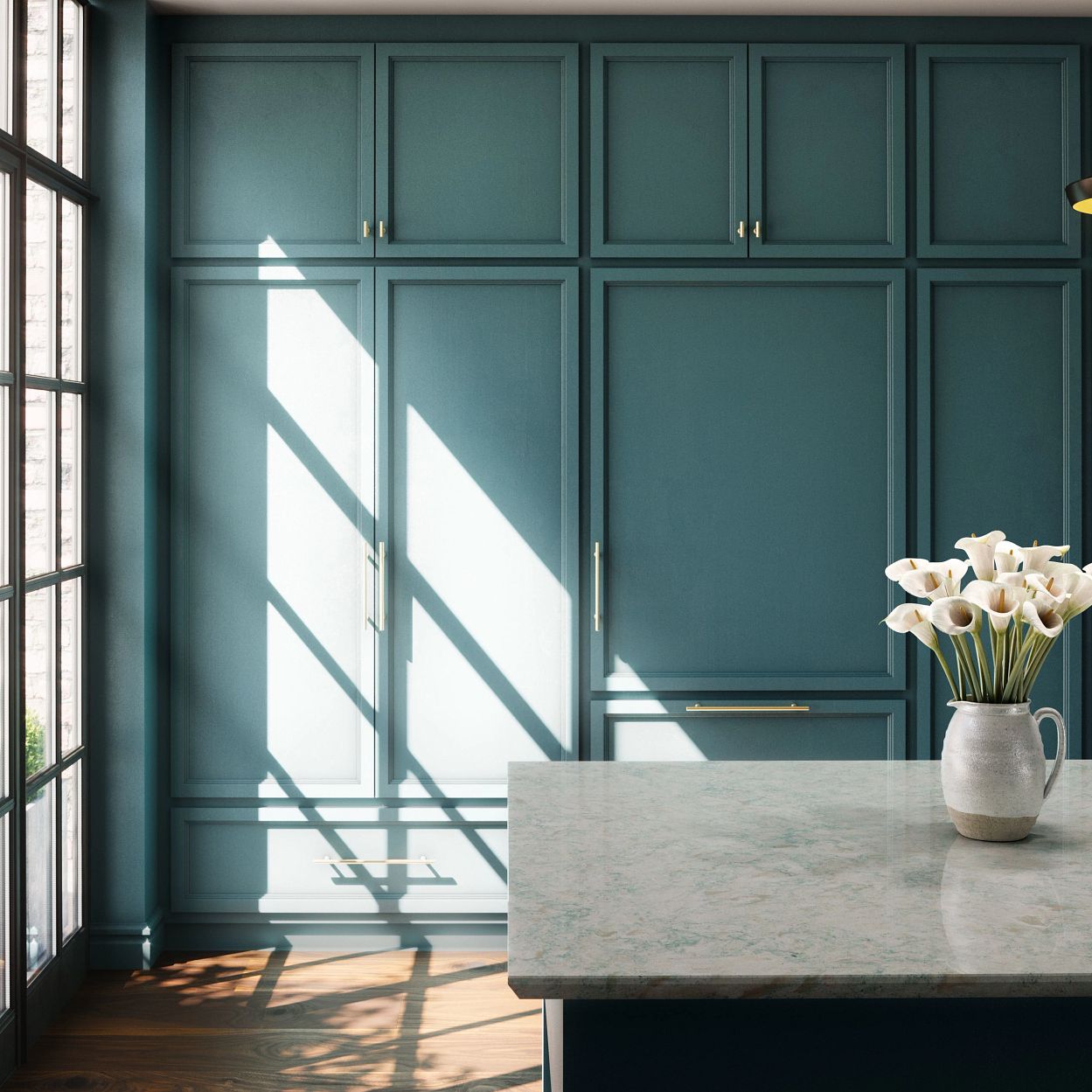 Intriguing, balanced, and deeply soothing, Aegean Teal creates natural harmony. The handmade charm of imperfection, the presence of well-made materials and vegetable-dyed textiles brought forth a color story and sensibility that felt right for the coming year.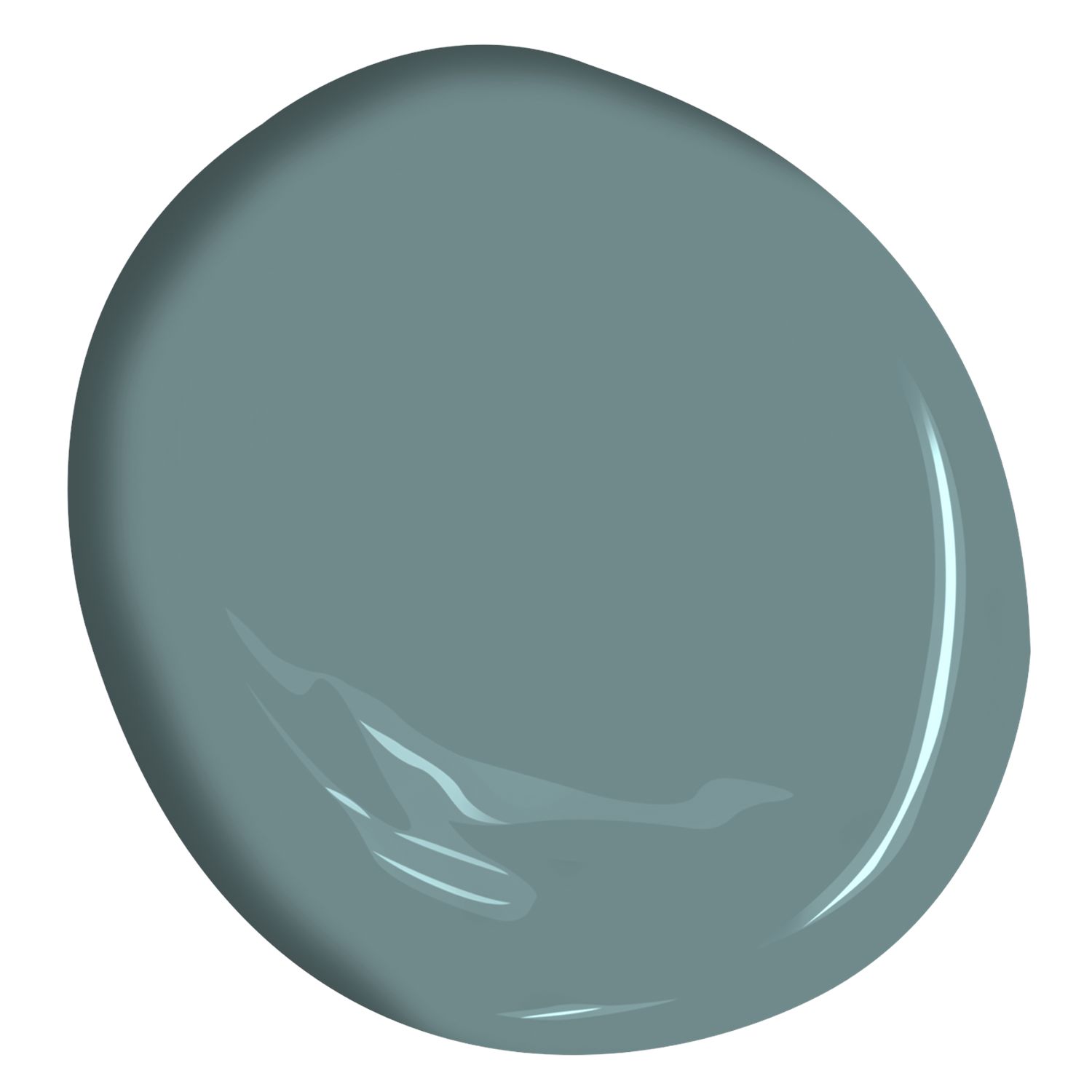 Here, find interiors inspiration for how to pair signature Cambria natural quartz designs with the newly announced Color of the Year.
Color Crush
"Each year, we invite homeowners to use the Color Trends palette as a point of inspiration to bring color into the home in new ways," said Andrea Magno, Director of Color Marketing & Development at Benjamin Moore.
Already one of Cambria's popular designs, we love the idea of pairing Montgomery with Aegean Teal. The design's blend of soft whites, ivories, and creams with subtle, understated notes of Aegean Teal–like an intriguing blue-green pair perfectly with the Color of the Year to create a color combination at once both unique and comforting. And Montgomery's subtle sparkle adds a hint of glam to the soothing teal hue.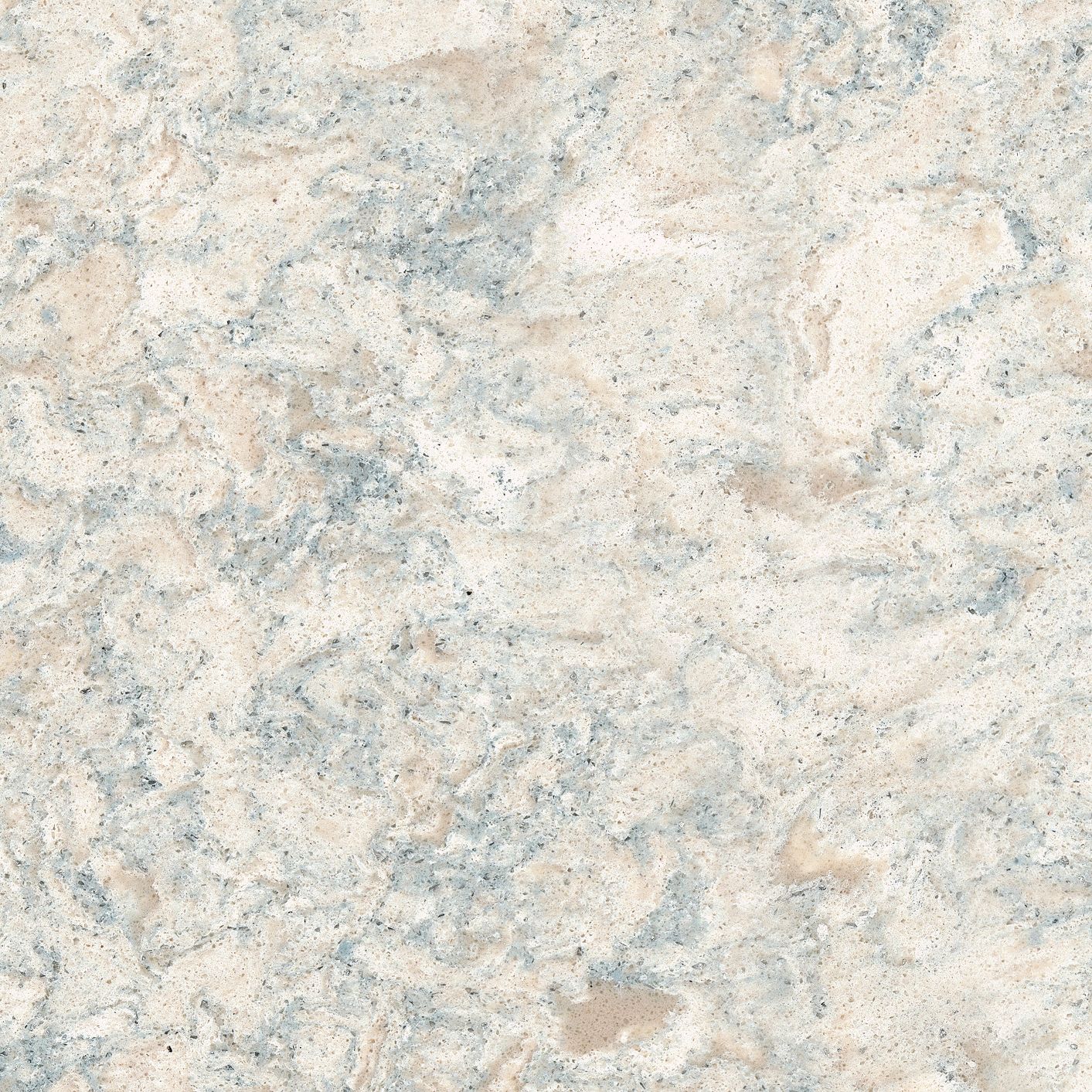 Cambria is often the go-to choice for designers and homeowners looking to create beautiful kitchens because its surfaces are made of pure, natural quartz and feature unparalleled strength and durability.
They're nonabsorbent and NSF-51 certified, so they're food safe; are scratch and stain resistant against common household items like coffee and wine; and they're maintenance free. Unlike other natural stones, Cambria can be safely disinfected with a homemade mixture of bleach and water. And for everyday cleaning, you can wash with warm water and mild soap. Plus, Cambria backs everything with a transferable Full Lifetime Warranty.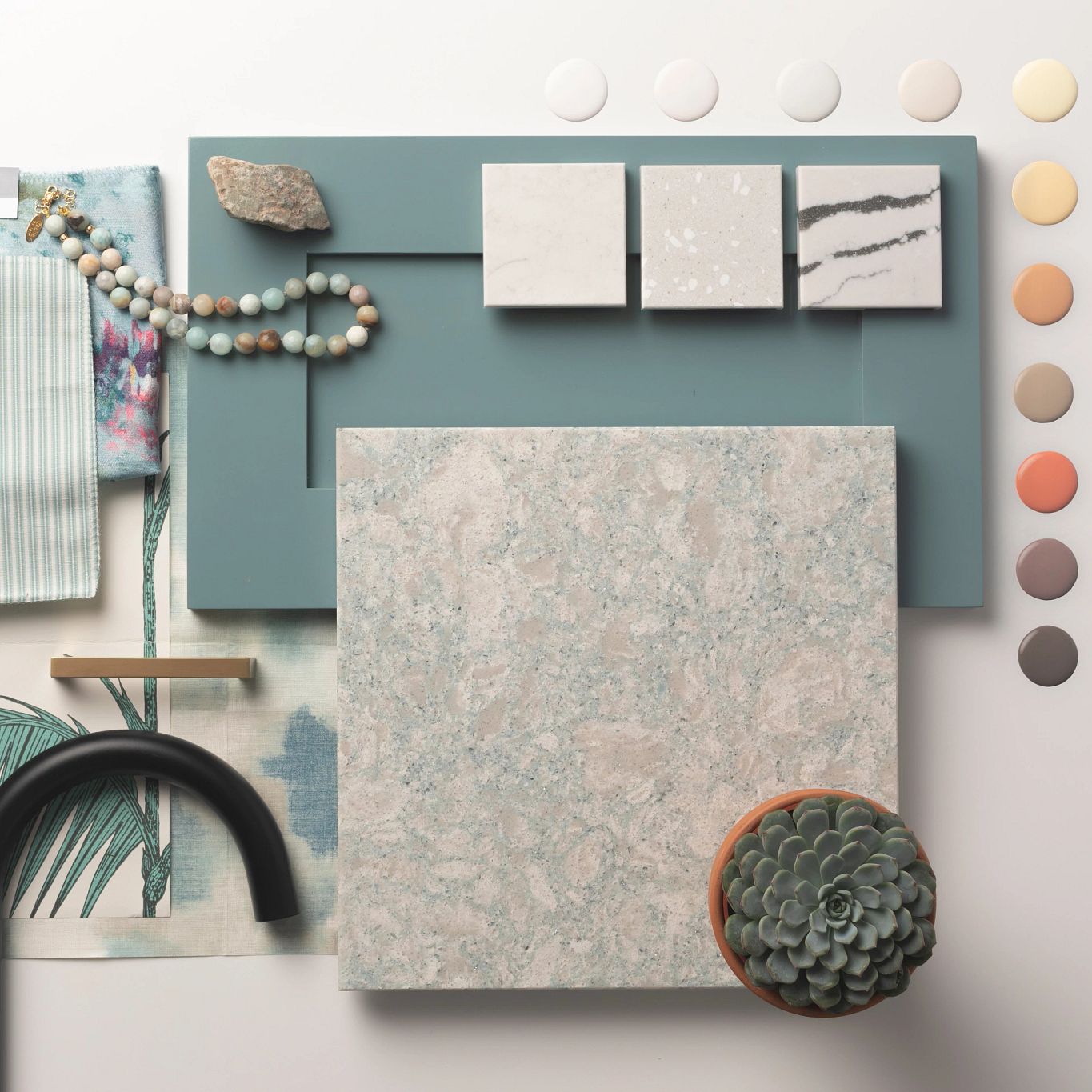 As a statement shade, Aegean Teal works beautifully on accent walls, front doors, kitchen islands, cabinetry, and more—especially in a bold, high-gloss lacquer. Separate from the kitchen, the Color of the Year fits perfectly in ancillary spaces—like laundry, powder, and mud rooms—where there's more flexibility to play with color. We also love pairing the hue with a complementary palette.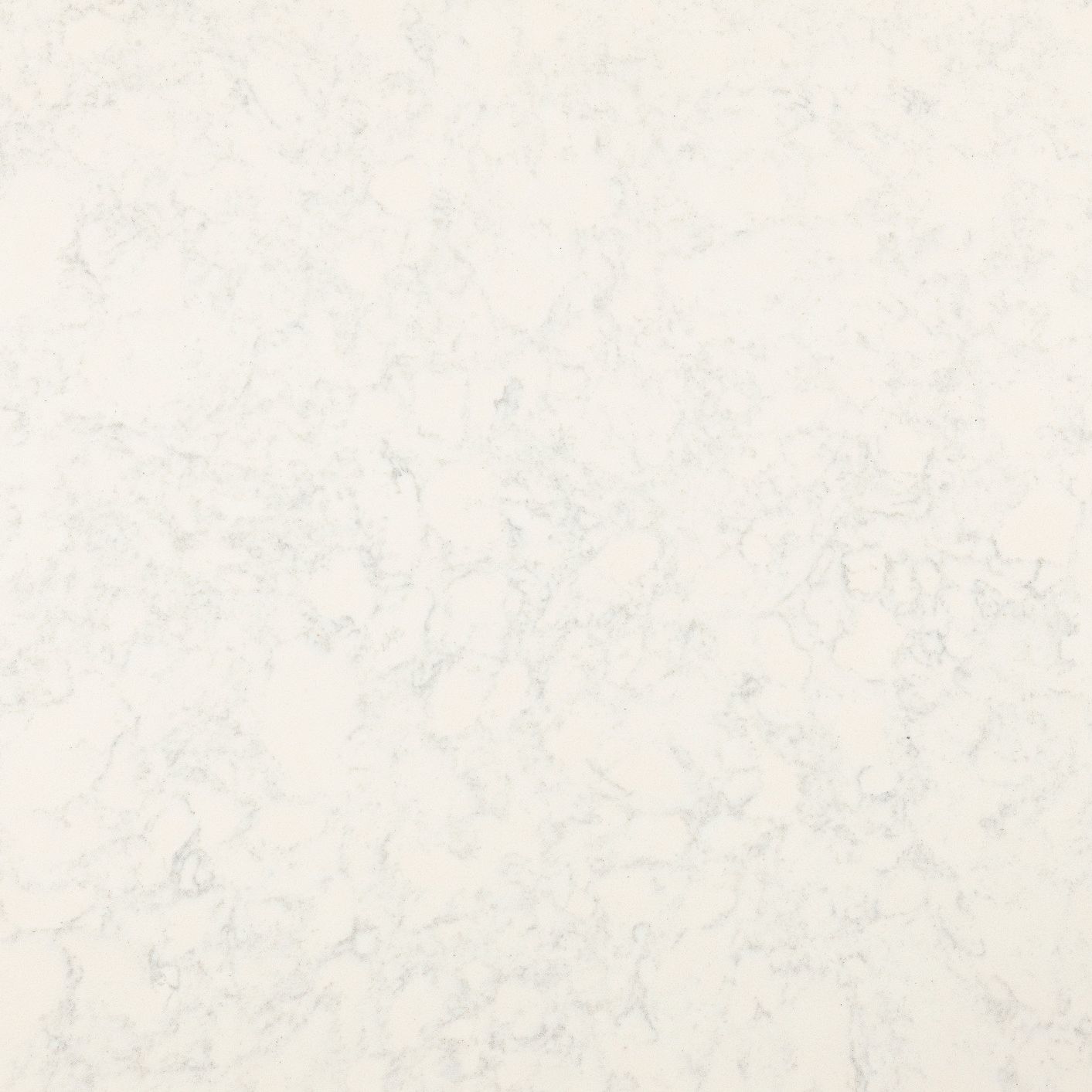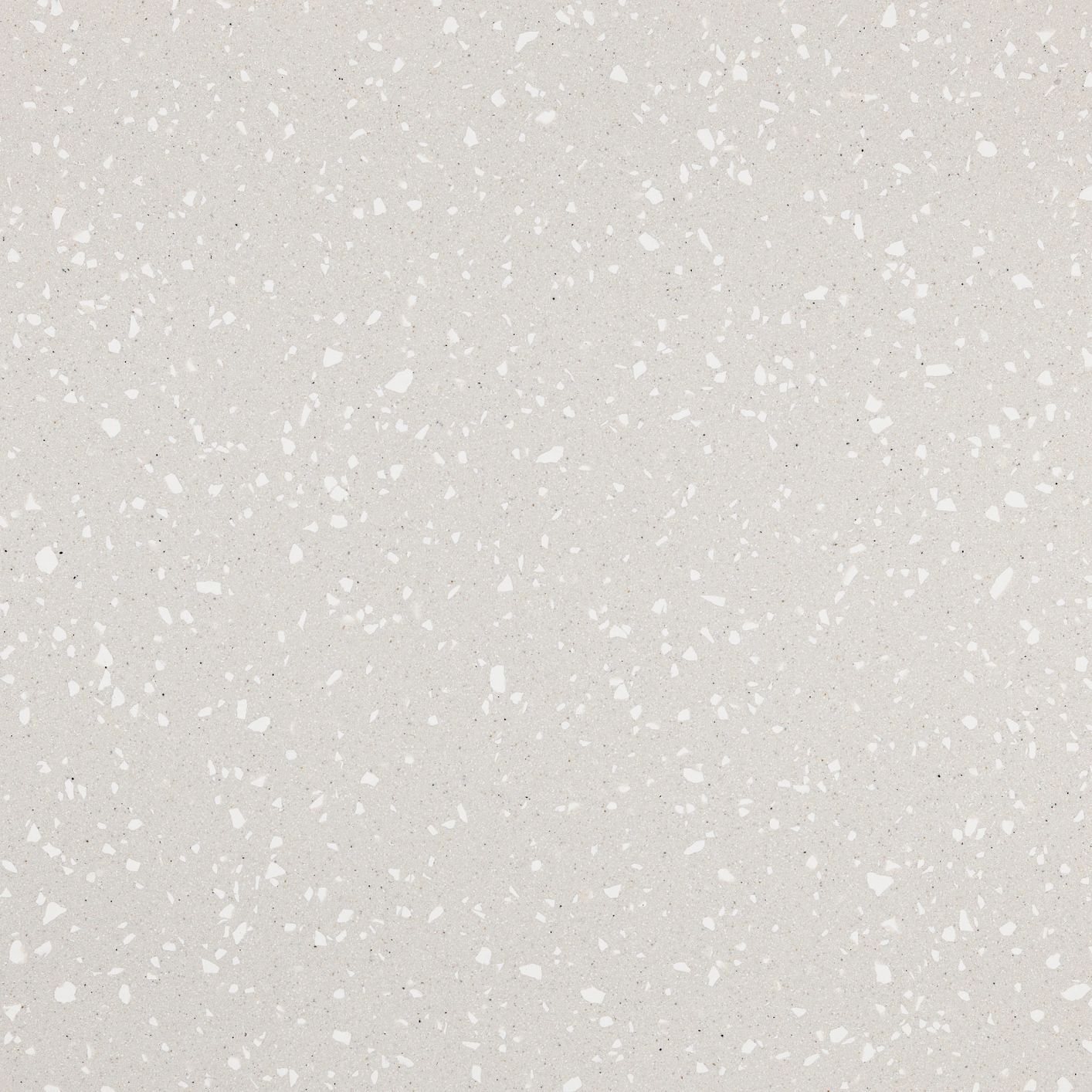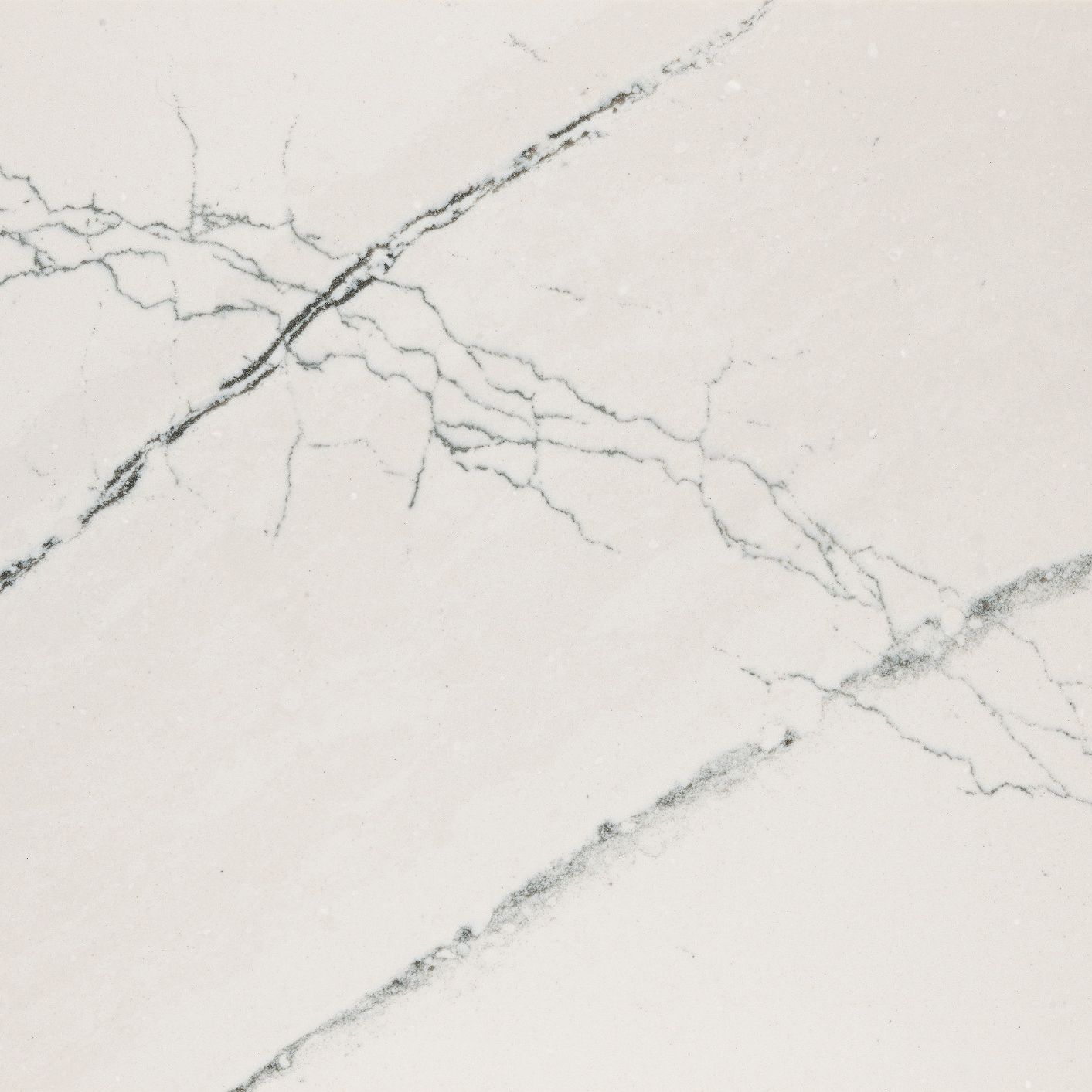 Think Whitby, which offers an elegant light crème brûlée background with gentle marbled gray movement that adds subtle, yet intriguing depth and character. Its soothing movement reinforces the idea that home is a place of revitalization and rejuvenation, especially when paired with a coordinating Aegean Teal accent.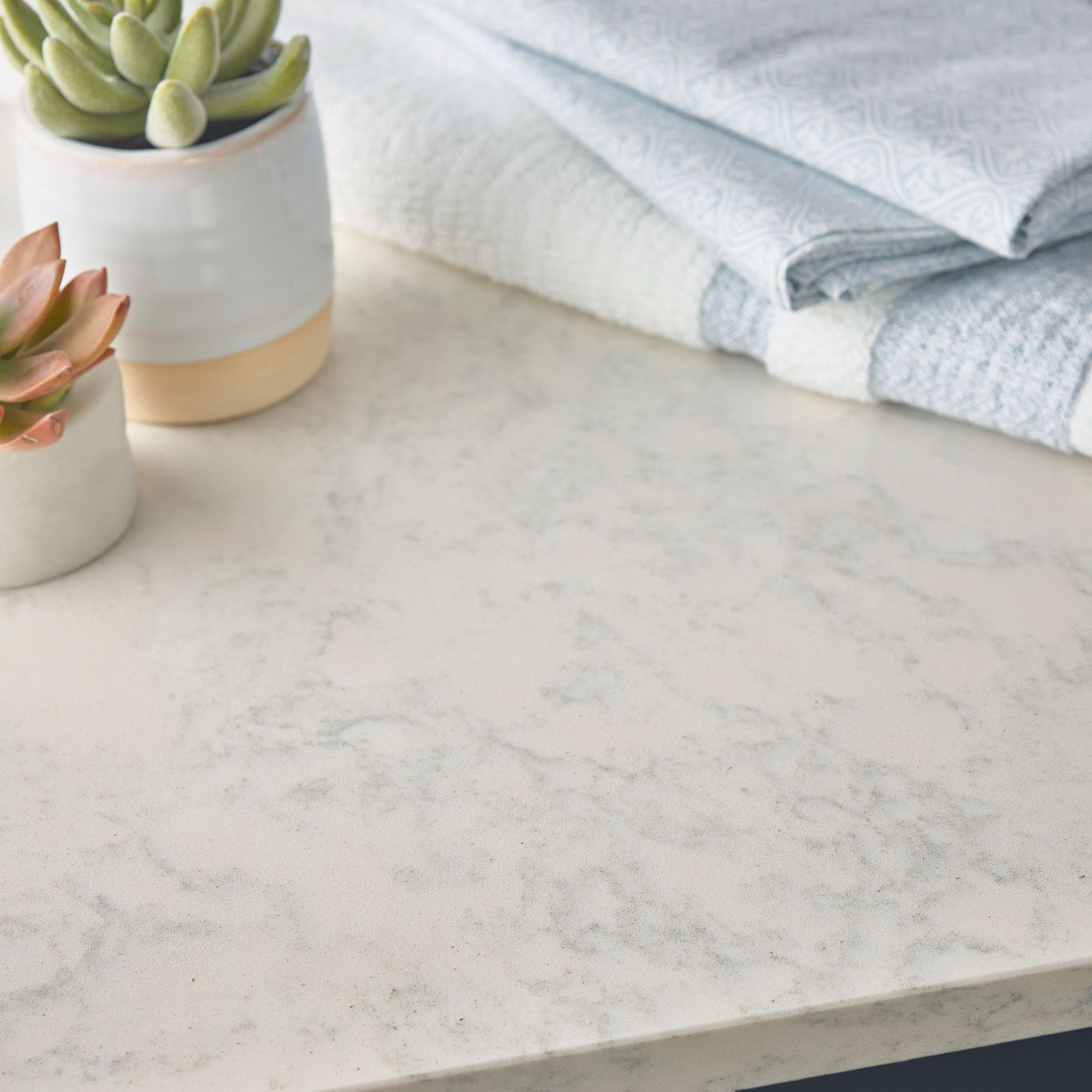 Or Sanibel Shoreline design, which features a terrazzo-like pearl-gray base sprinkled with light and warm speckles and tiny hints of black dots. The neutral design pops against a backdrop of Aegean Teal without overpowering the space.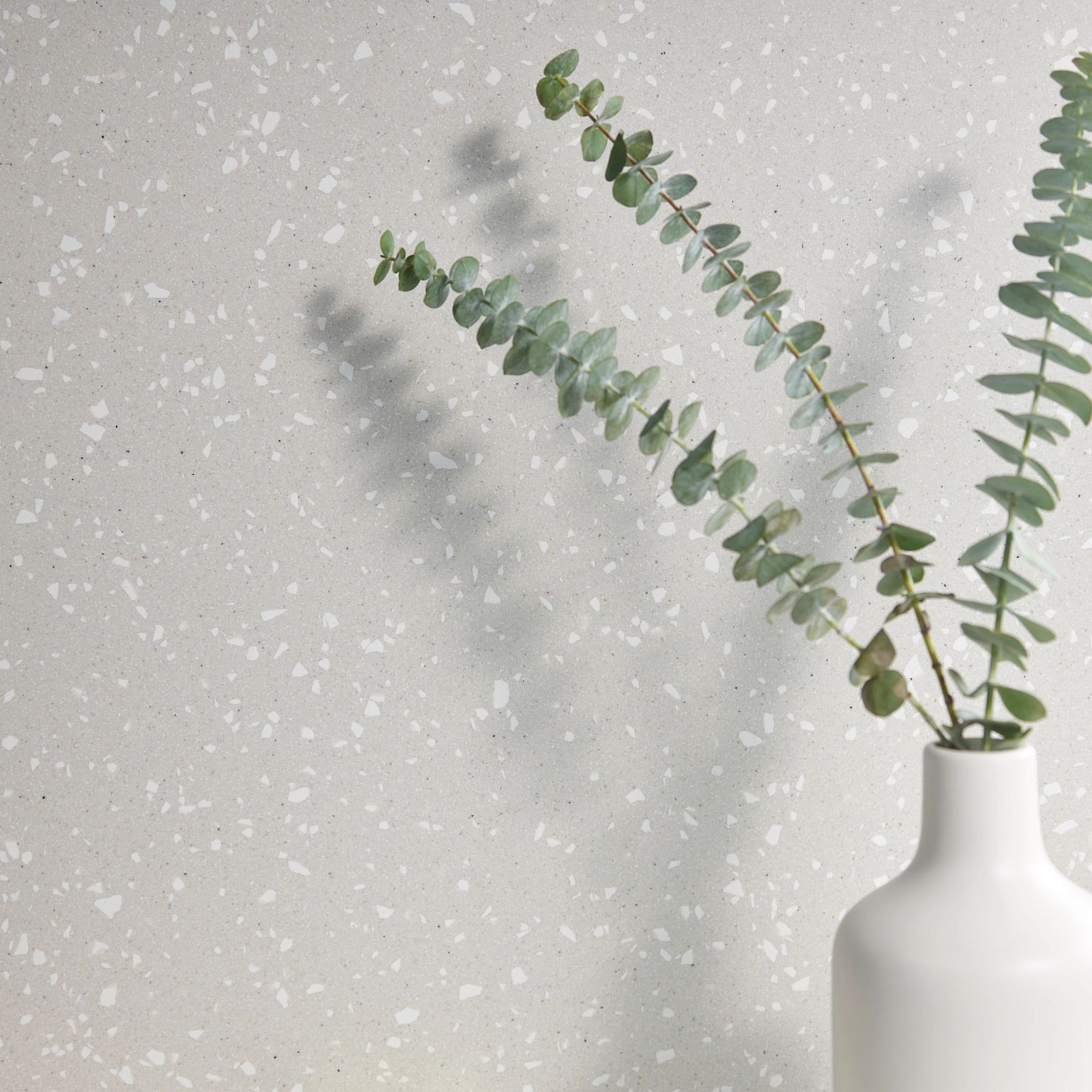 A versatile design, Cambria Gladstone offers a modern marble alternative with a soft misty gray background contrasted against dark prominent and fine movement. Feel free to make a statement with Aegean Teal knowing that Gladstone will easily fit into any design scheme or style.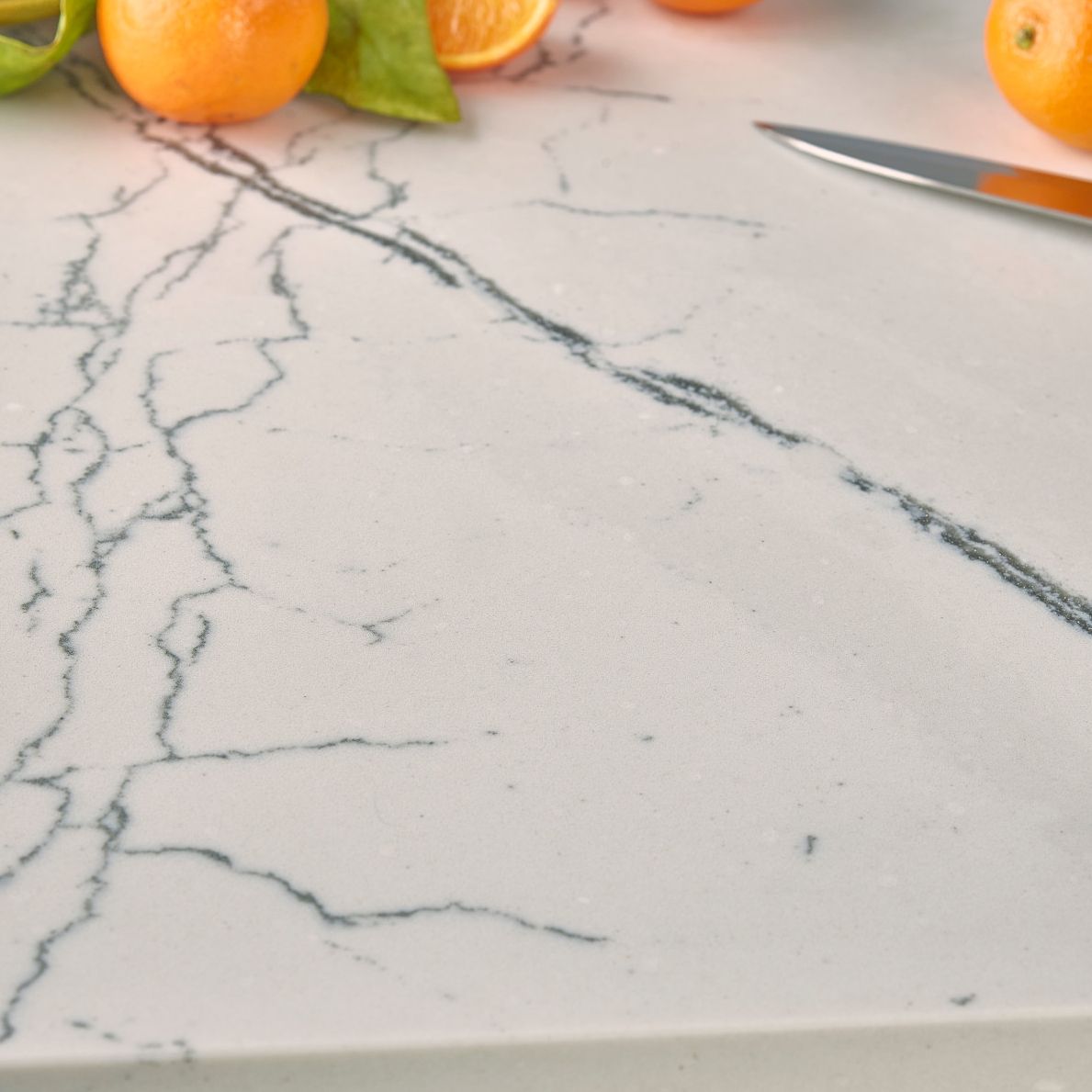 As part of its Color Trends Palette, Benjamin Moore curated 11 other soothing and sunbaked shades that pair well with Aegean Teal, like warm and peaceful Potters Clay, rich and velvety Amazon Soil, timeless and elegant Muslin, and lush and sumptuous Silhouette.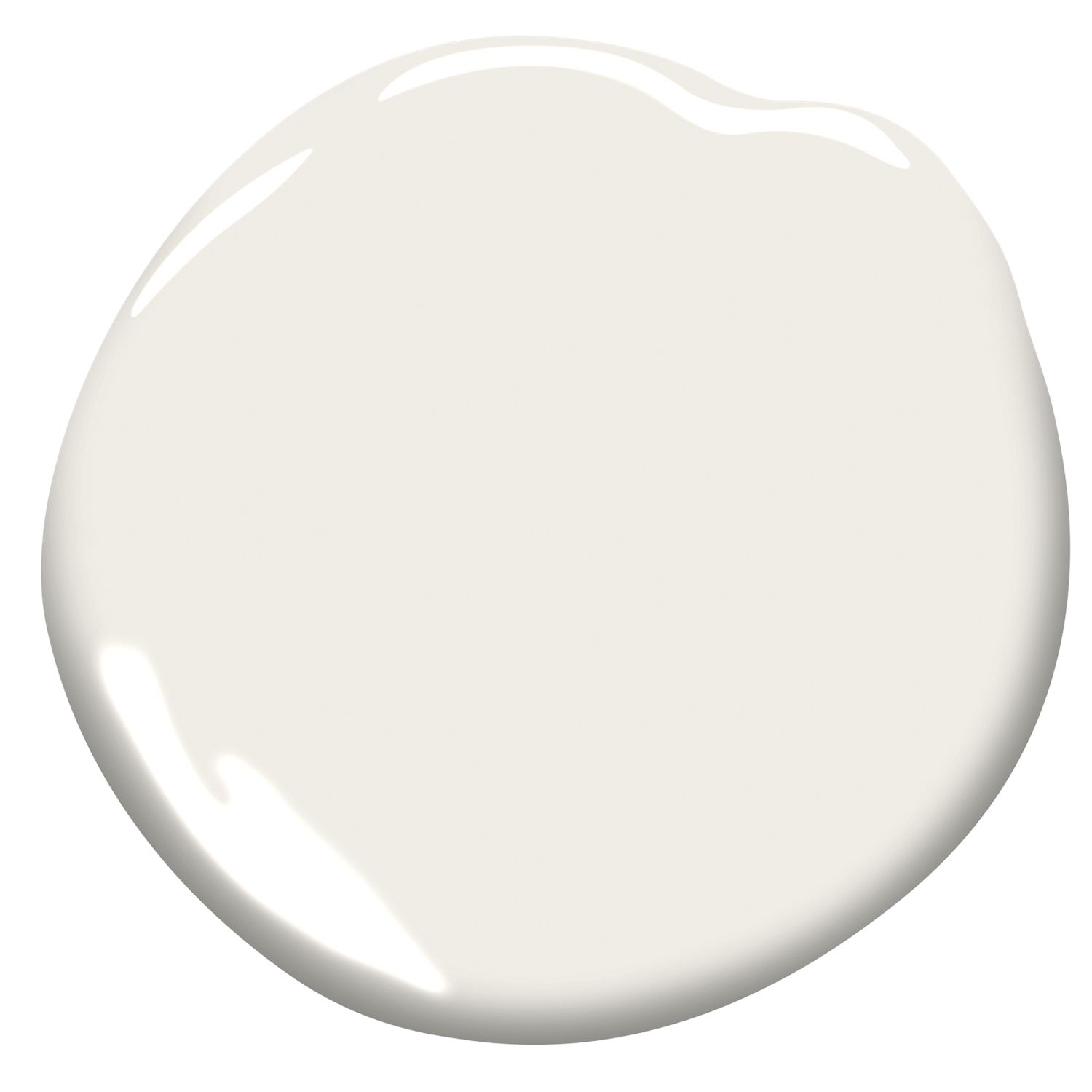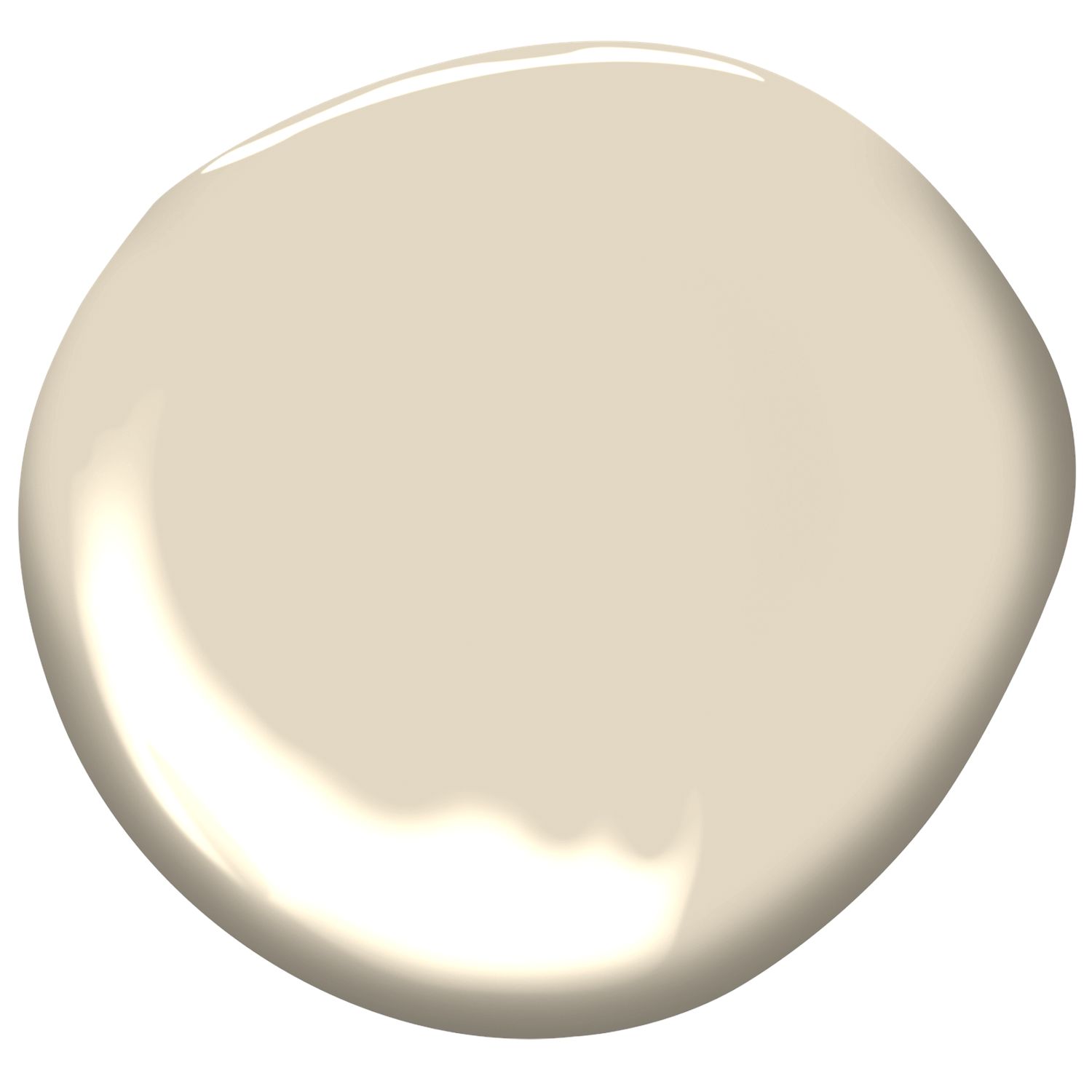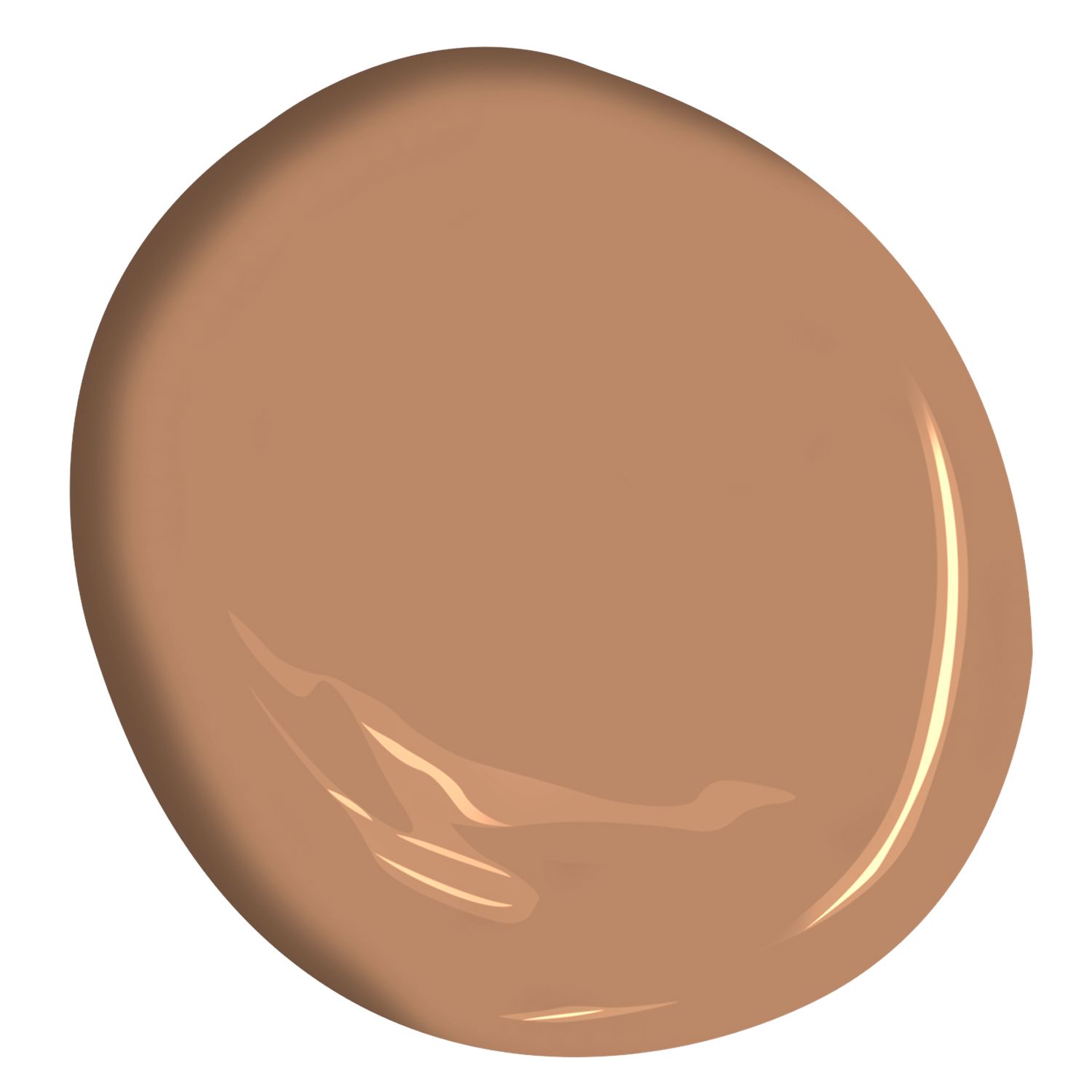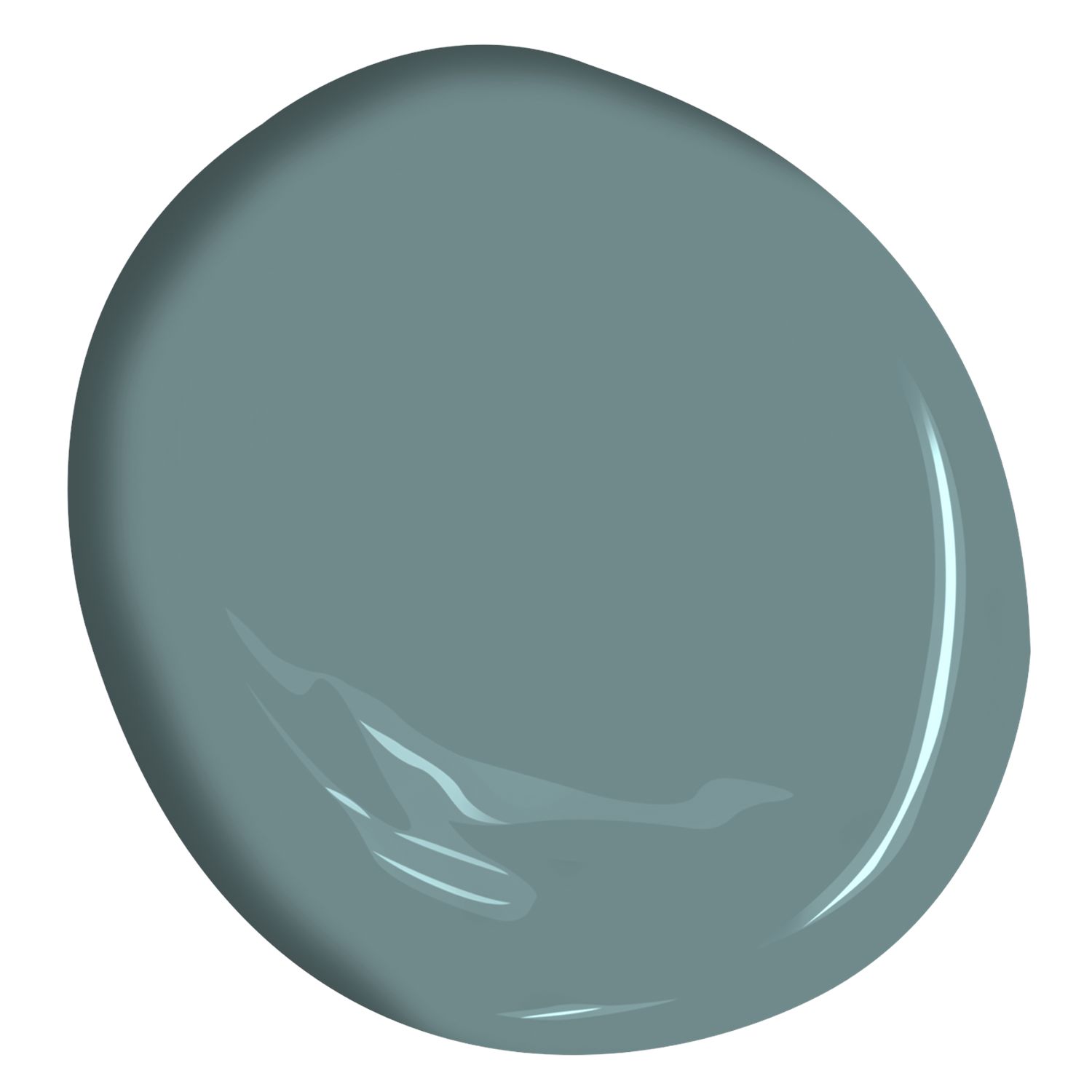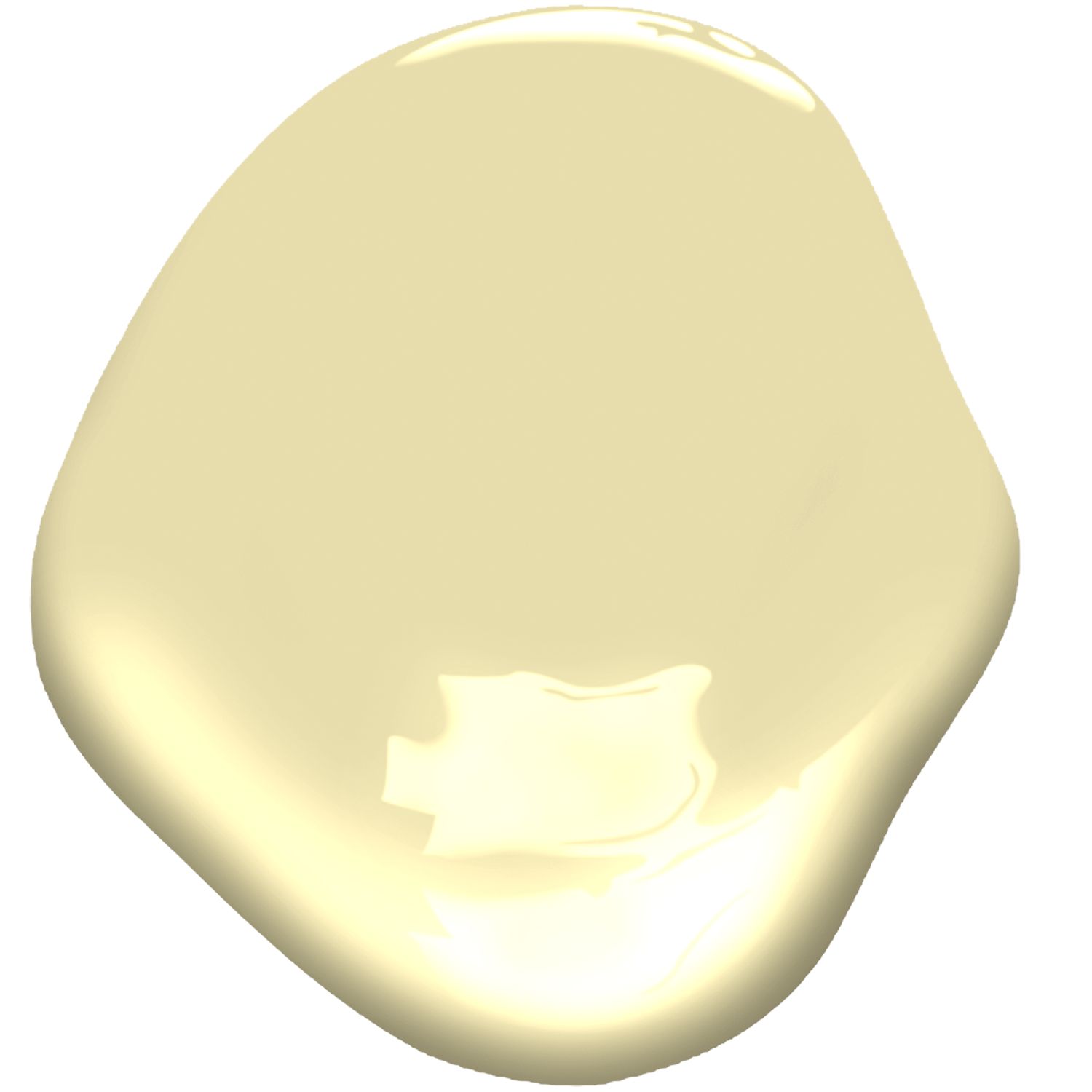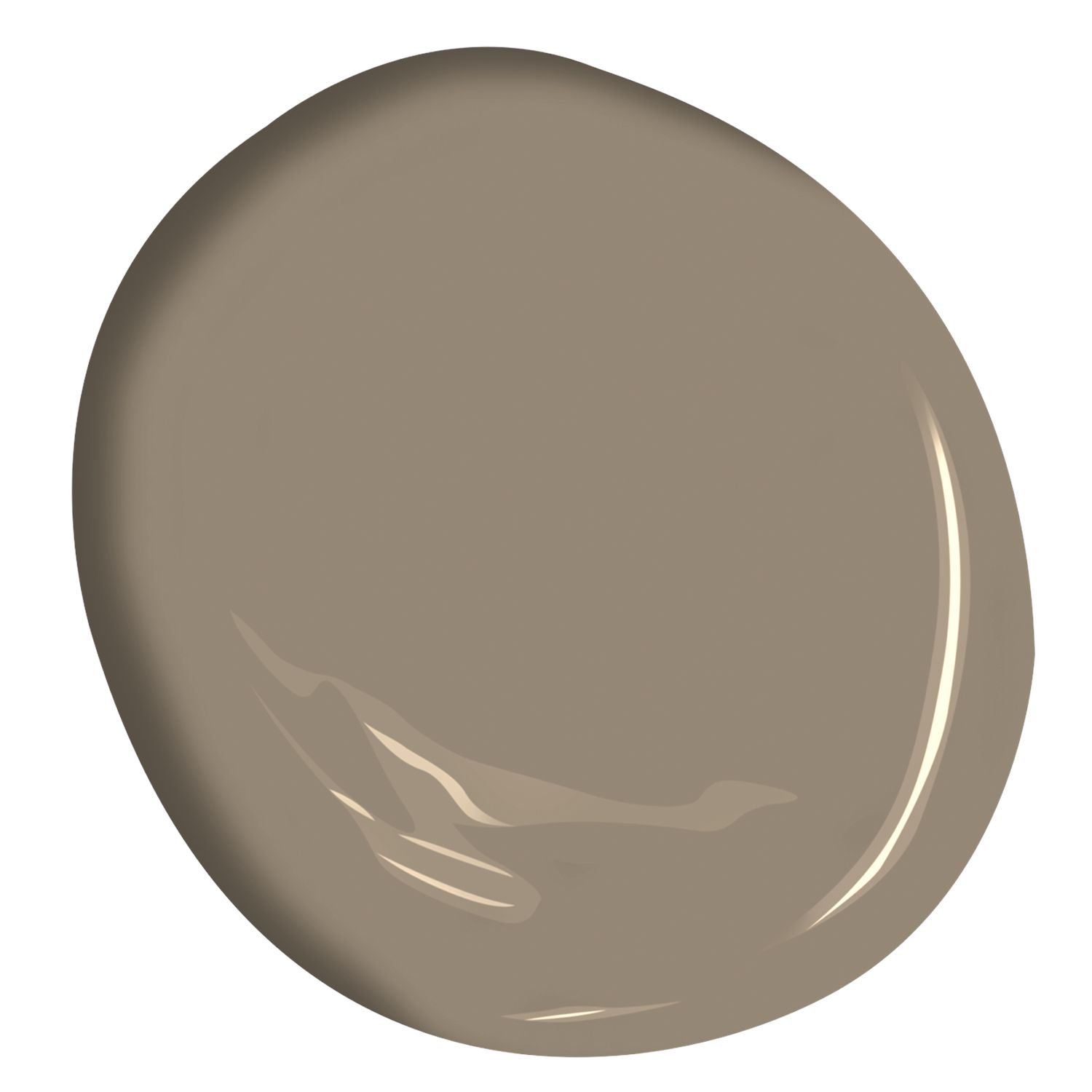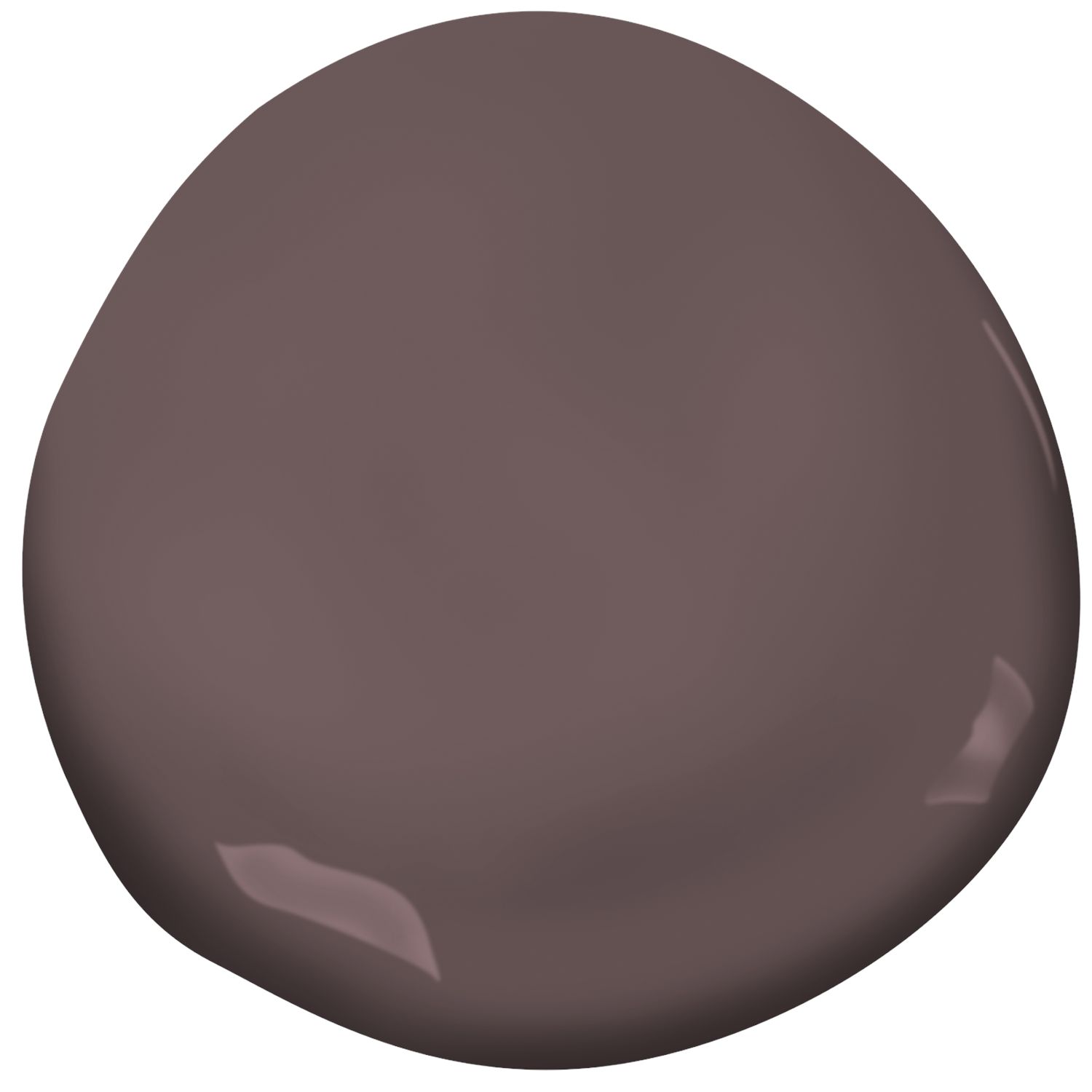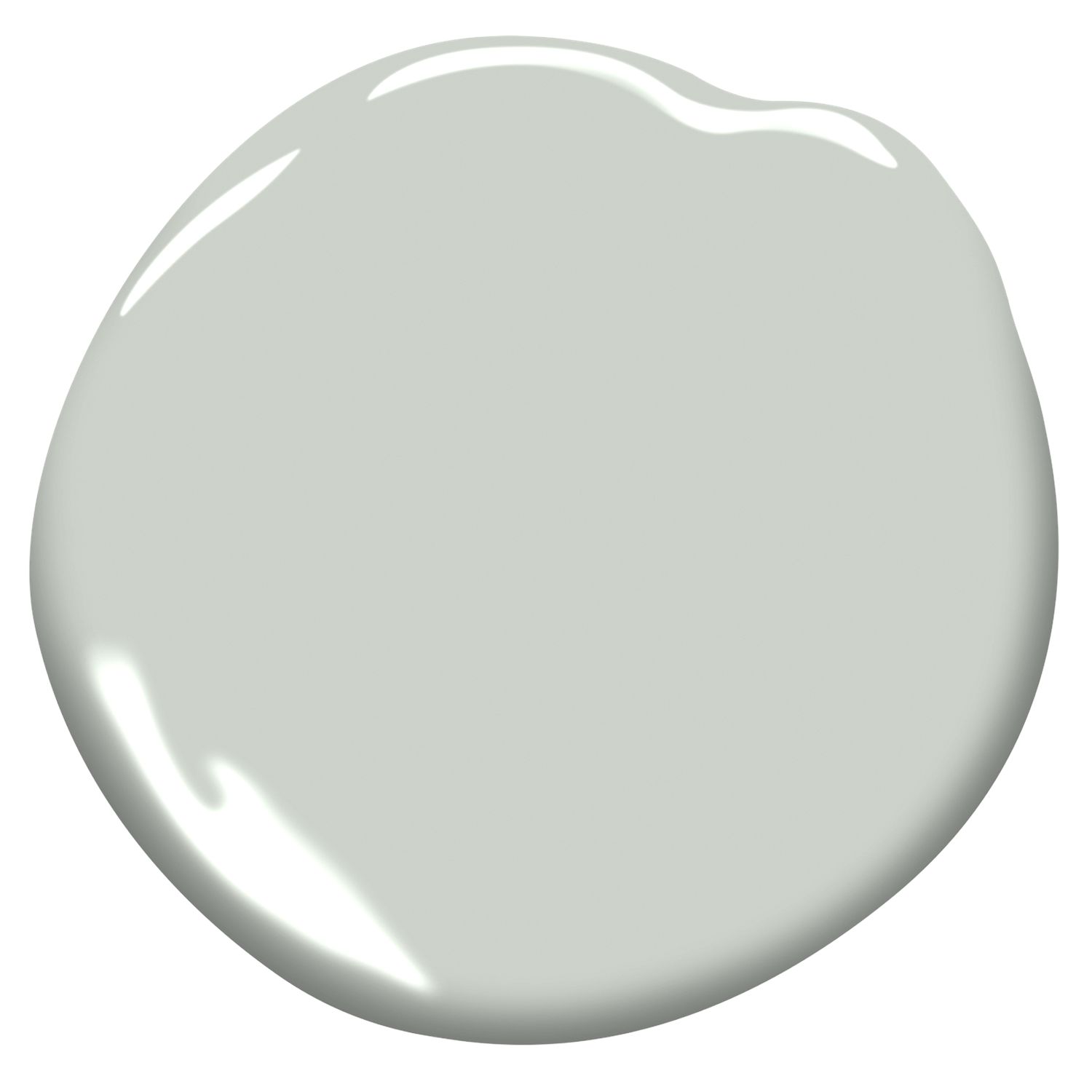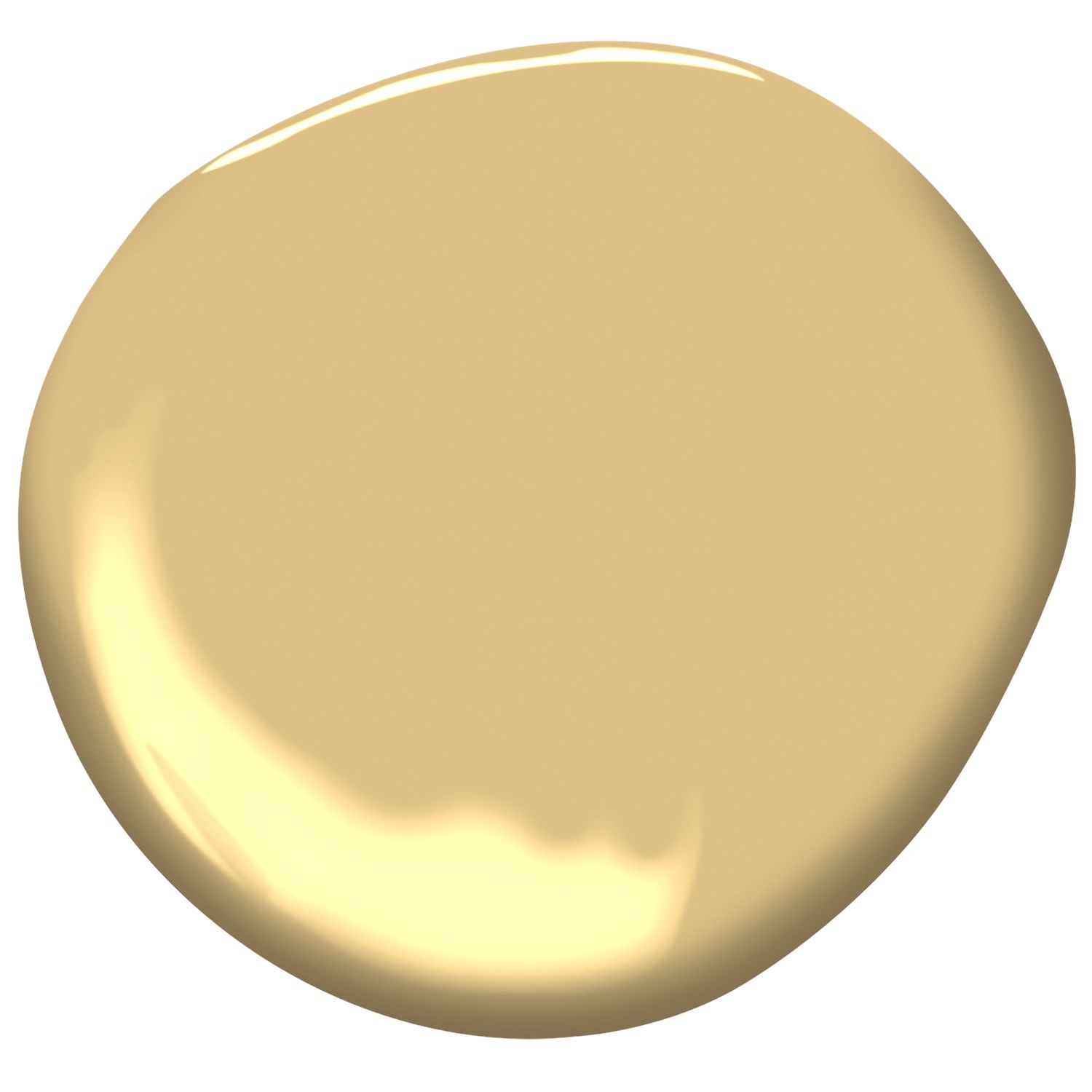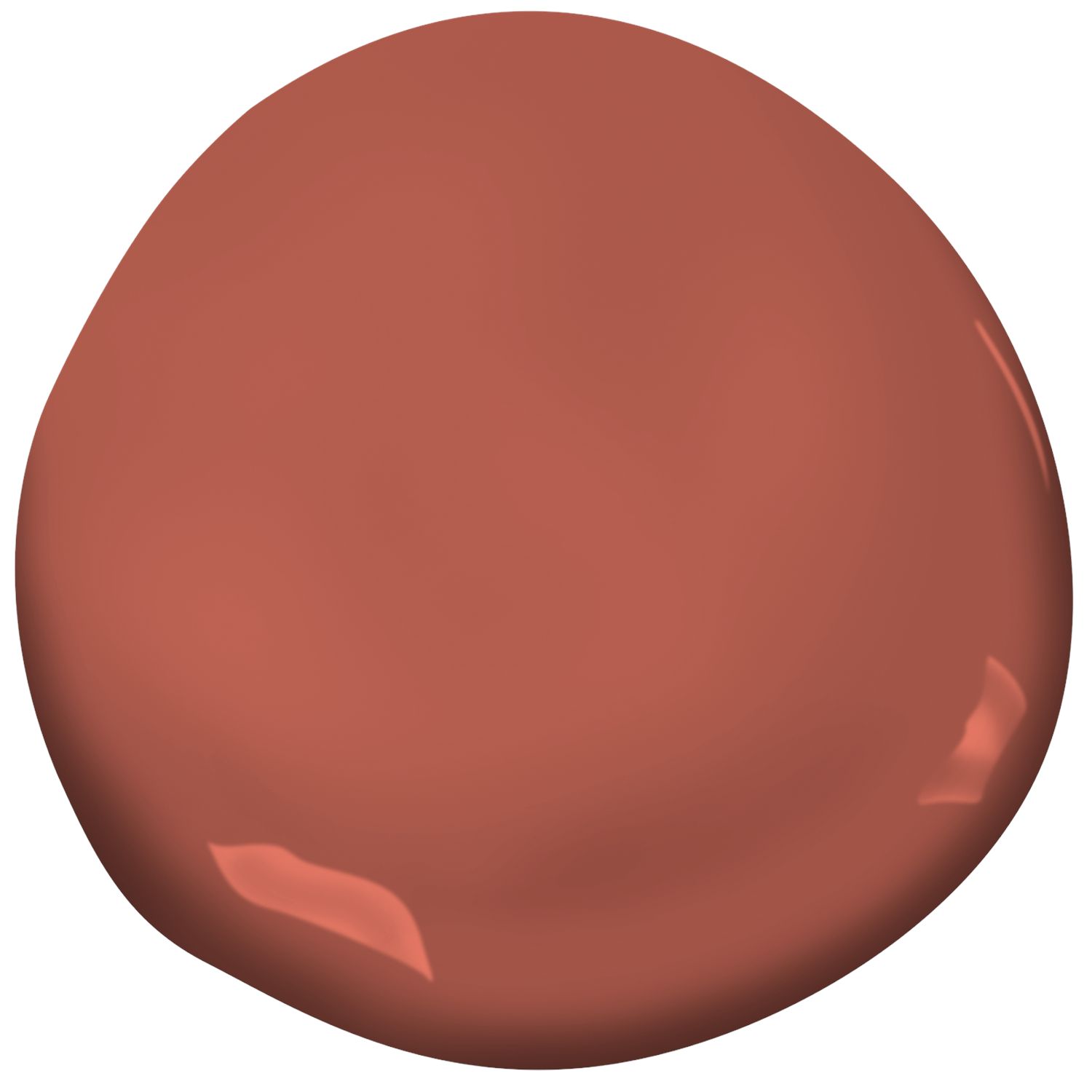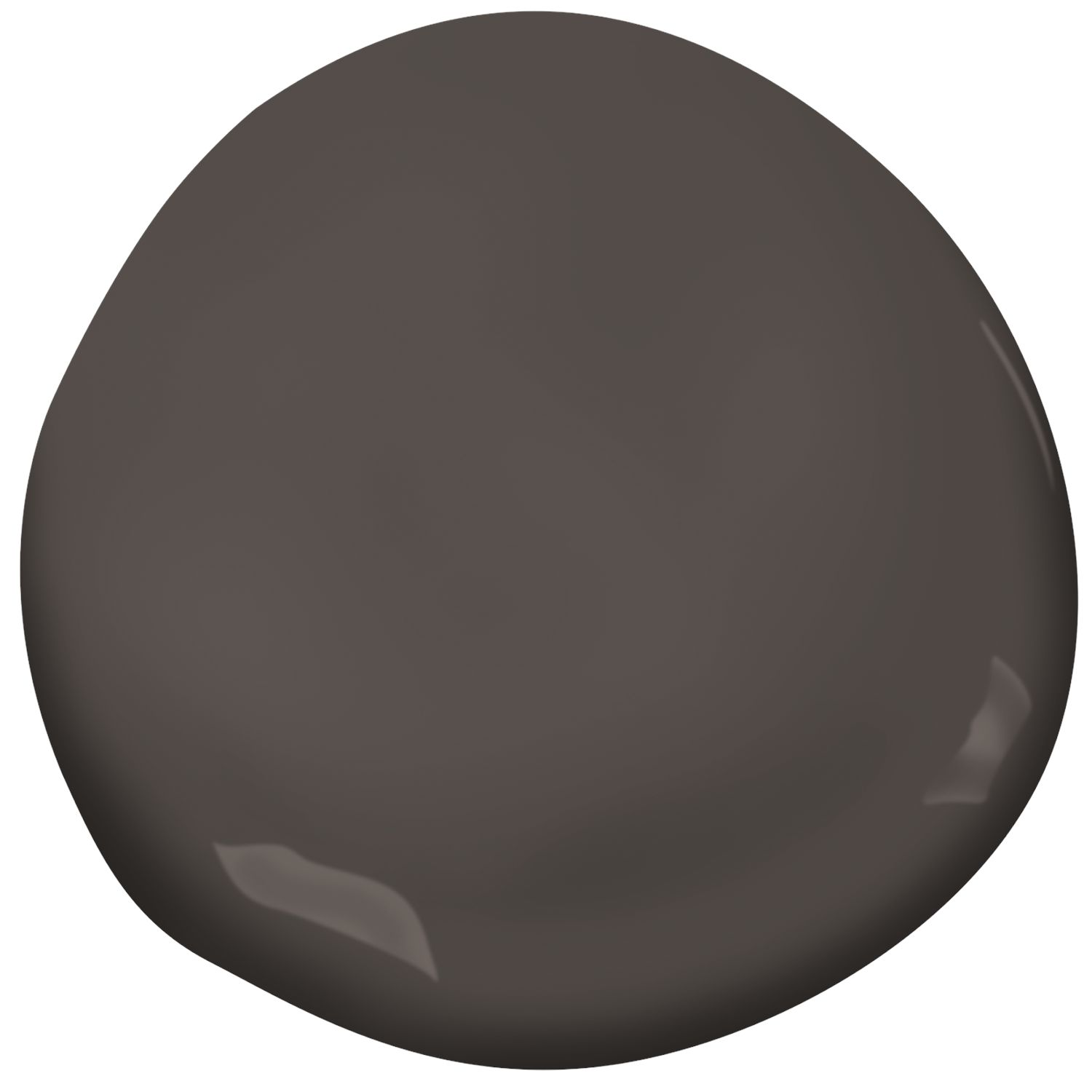 Cambria offers an industry-leading catalog of 200+ designs, all of which ensure that each of the 12 saturated shades fits seamlessly into any pairing with Cambria.
For more design inspiration, check out favorite Cambria spaces here.
Get the Look
The richness and nuance of the Color of the Year and Color Trends 2021 palette can only be achieved with Benjamin Moore products. Benjamin Moore paint is available exclusively from 7,500 locally owned paint, decorating, and hardware retailers.
For more paint inspiration, try Cambria's paint match tool here. To order a sample of Cambria's Montgomery, Sanibel Shoreline, Whitby, or Gladstone designs, visit here.
For more information on Cambria, including performance data, product specifications, and certifications, see our Professional Resources.
Interested in creating a showstopping design project with Cambria? Buy a sample, find a dealer, or call 1-866-CAMBRIA (1-866-226-2742) to be connected with a market representative in your region. Or visit our website to set up a virtual design consultation.
Follow Cambria on social media with #MyCambria for more standout designs.