You may be accustomed to seeing the timeless trend of white, airy palettes, but lately we've noticed designers heading for the other end of the spectrum, turning again and again to the dramatic impact of matte black. Mixed with rich pattern, warm metallic finishes, rustic woods, and plenty of leavening white, matte black looks simultaneously classic and current. It's perfect for kitchens and baths and looks elegant combined with the durable, natural beauty of Cambria. Make a statement in your kitchen, dining room, or bathroom with these ideas.
Bright and dark bathrooms
You don't have to sacrifice the bright and serene spa look to incorporate dark details in your bathroom. Here are some of our favorites that feature matte black faucets, fixtures, and fittings.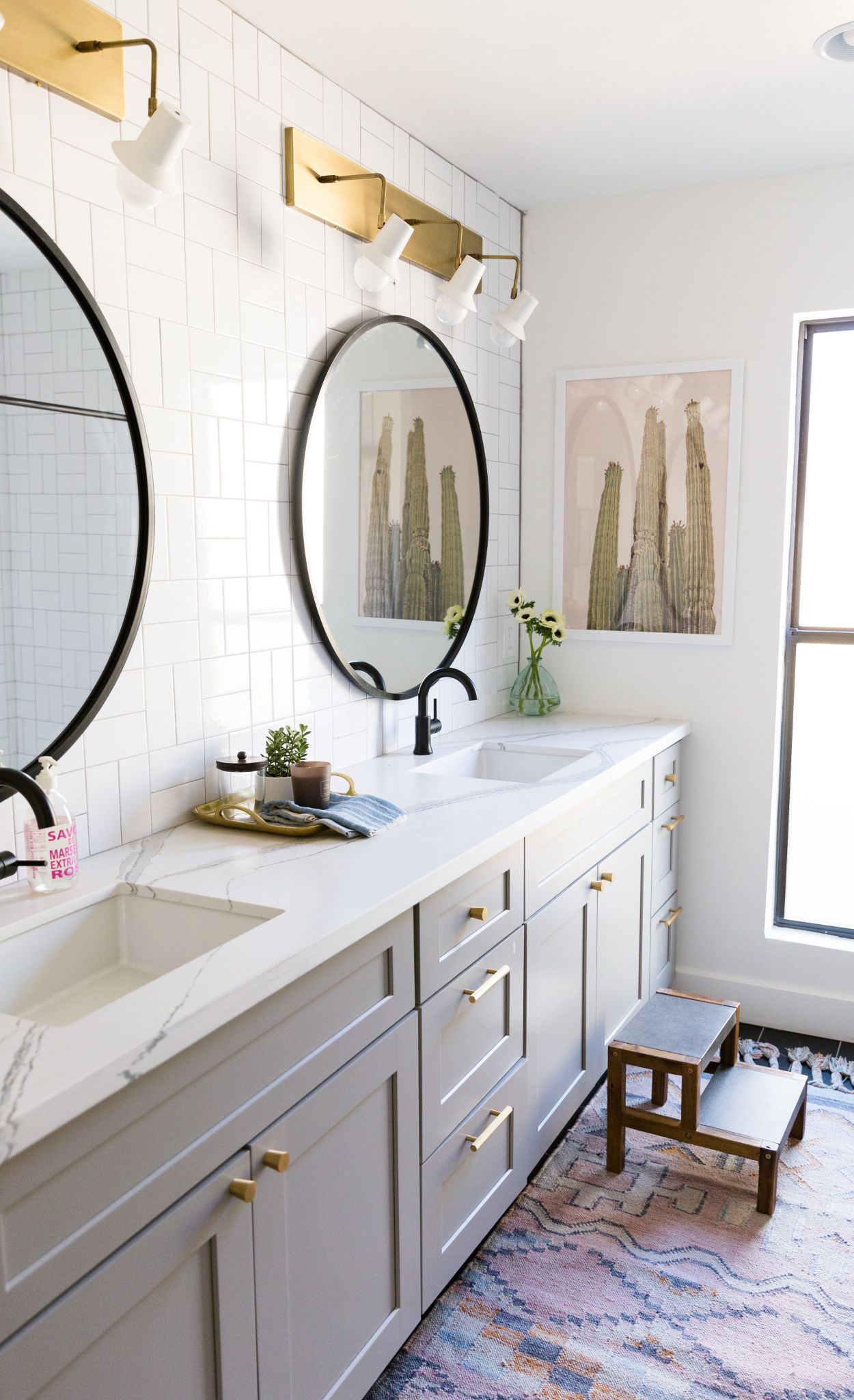 Dual black matte faucets and mirrors contrast with Brittanicca Matte™ countertops in this West Coast-cool bathroom by Jenny Komenda.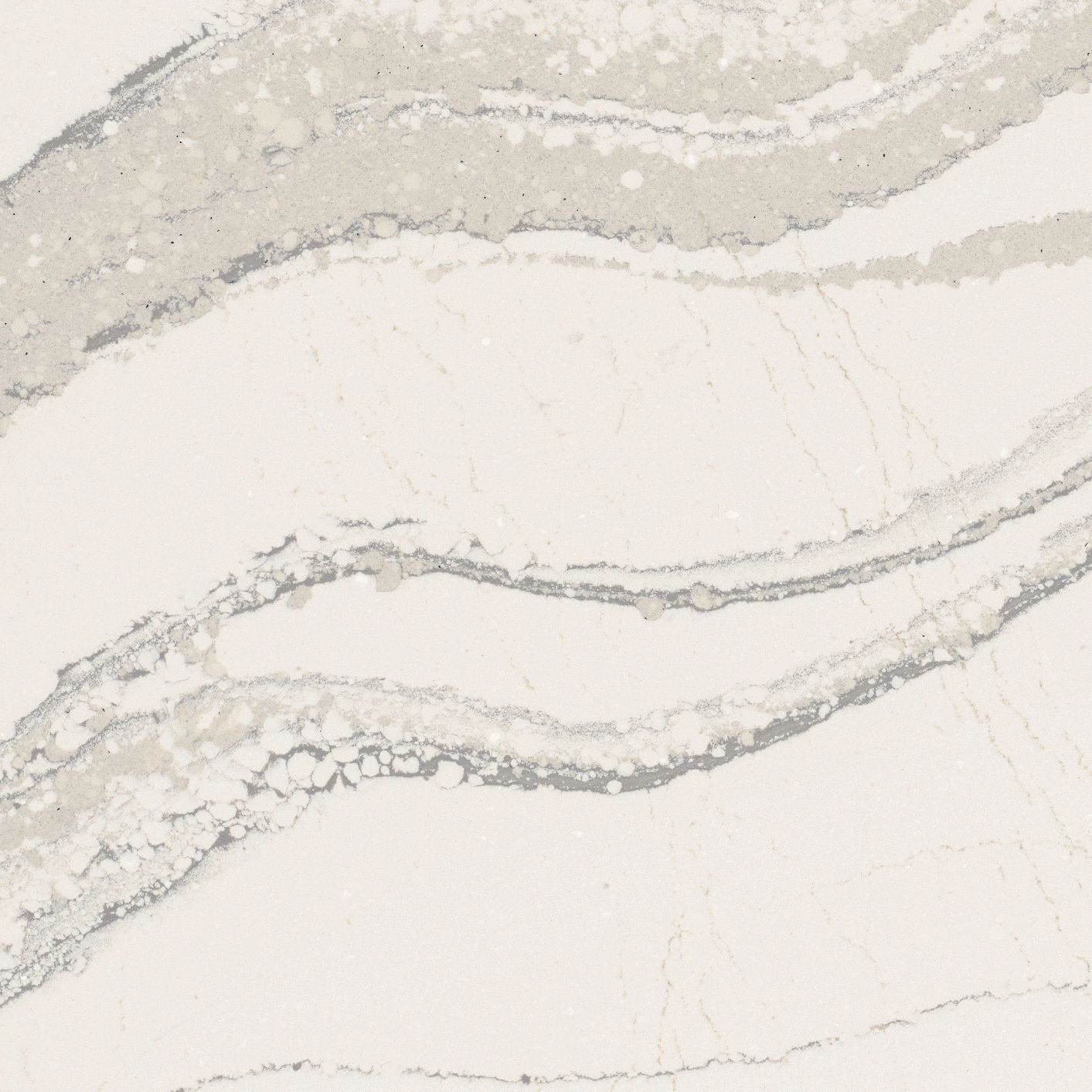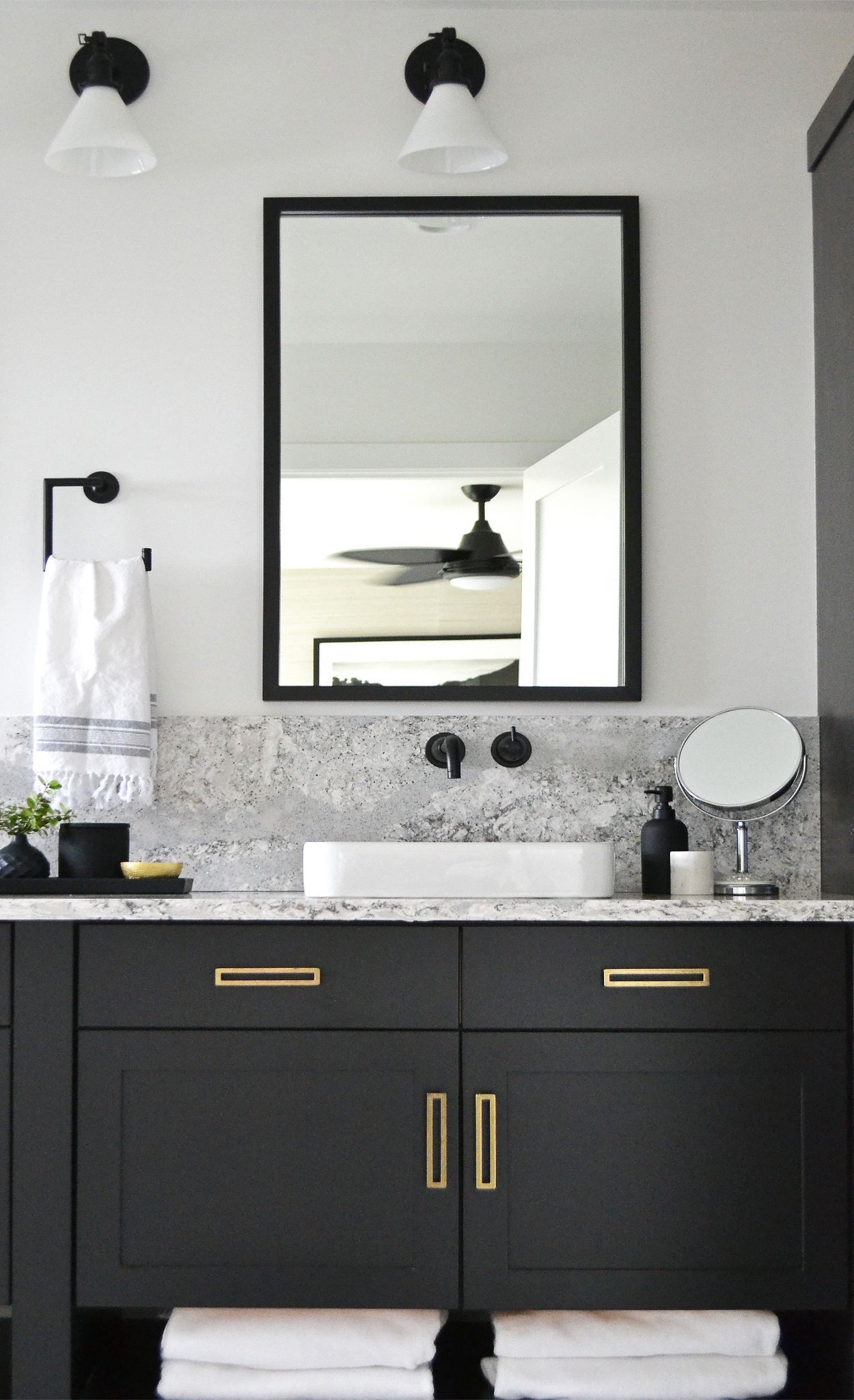 This bathroom by Jaclyn Peters Design pairs Summerhill™ countertops and backsplash with matte black cabinets, faucet, mirror, light fittings, and vanity decor.
From faucets to light fixtures
Black matte works beautifully in kitchens, dining rooms, and baths. Here are some gorgeous rooms with unexpected touches for a striking design statement.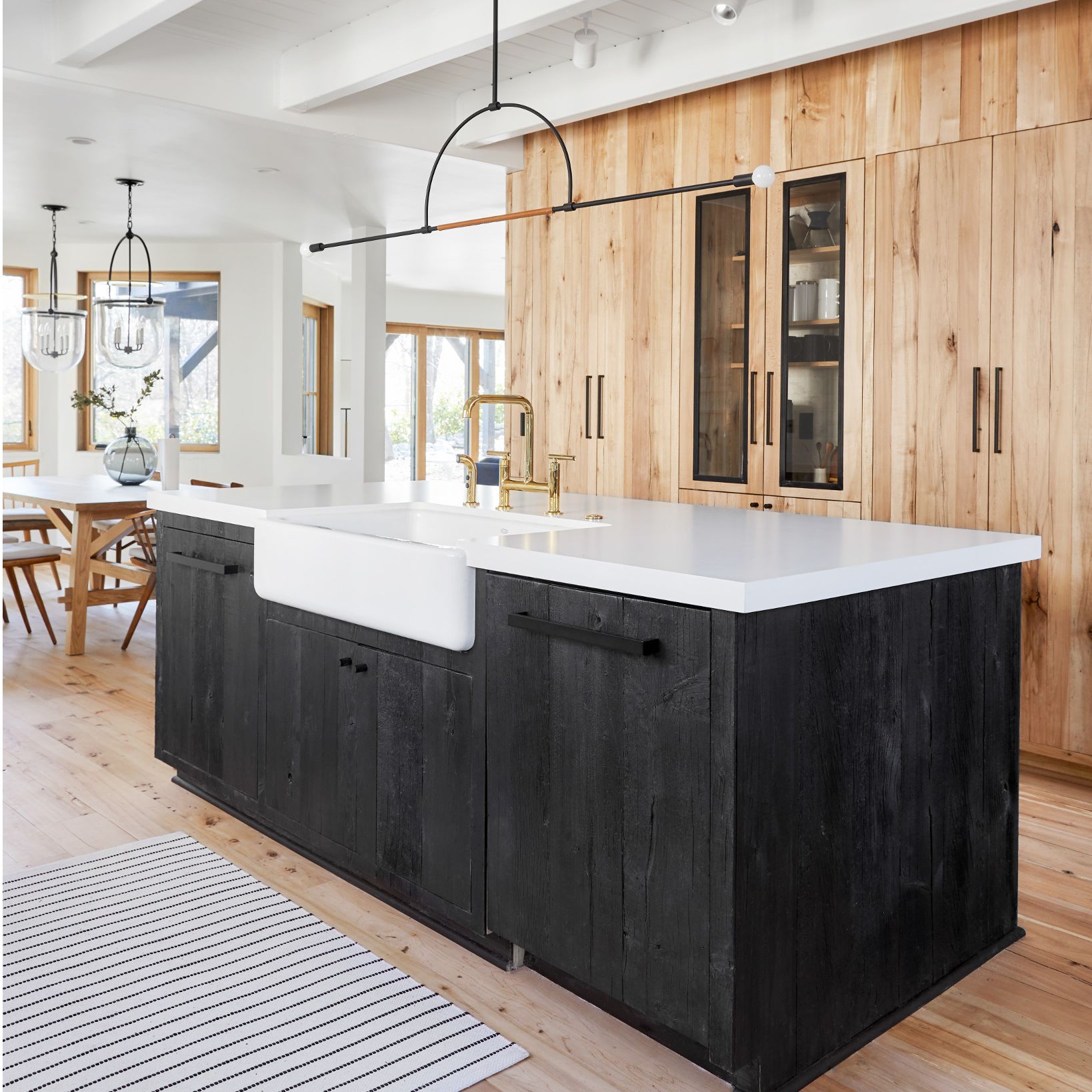 Matte black hardware, cabinet trim, and a modern pendant pop against the light wood cabinets and white countertops in Emily Henderson's mountain house kitchen. Featured design: White Cliff Matte™.
Daring kitchen color palettes
If you're weary of stainless steel and white in the kitchen, you'll love these ideas for kitchens with dark and bold color palettes—including black used on countertops, backsplashes, cabinets, and even appliances.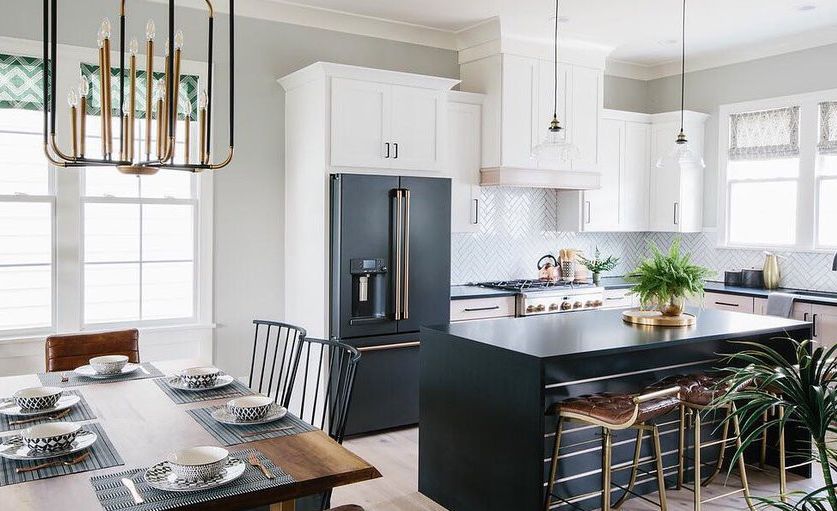 Matte black countertops make a stunning statement as a waterfall edge island, as in this space with Blackpool Matte™. Space by: Gretchen Black and Artisan Signature Homes. Photo: Carley Page Summers.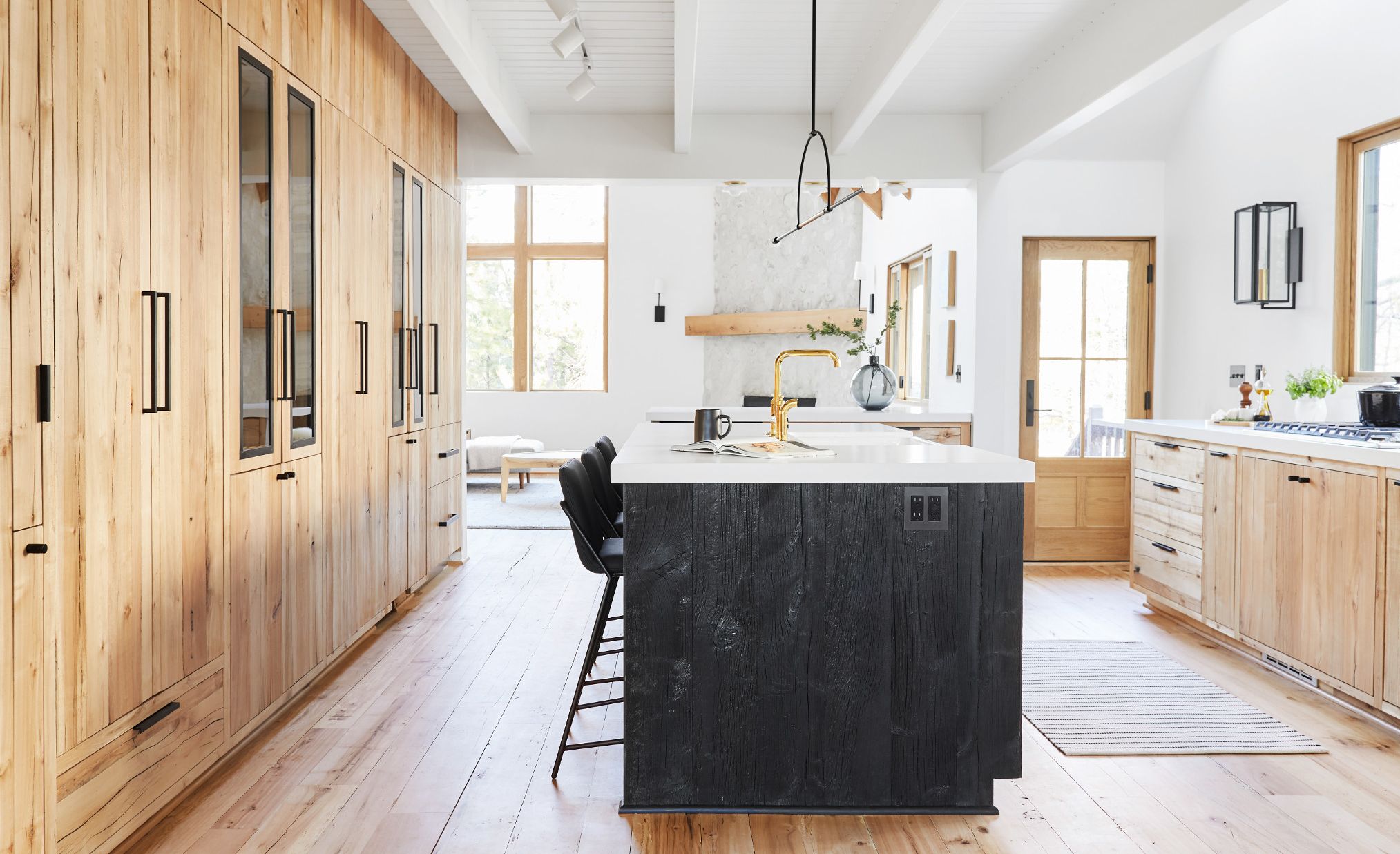 An ebony-stained reclaimed wood island pairs with White Cliff Matte countertops in Emily Henderson's mountain house kitchen.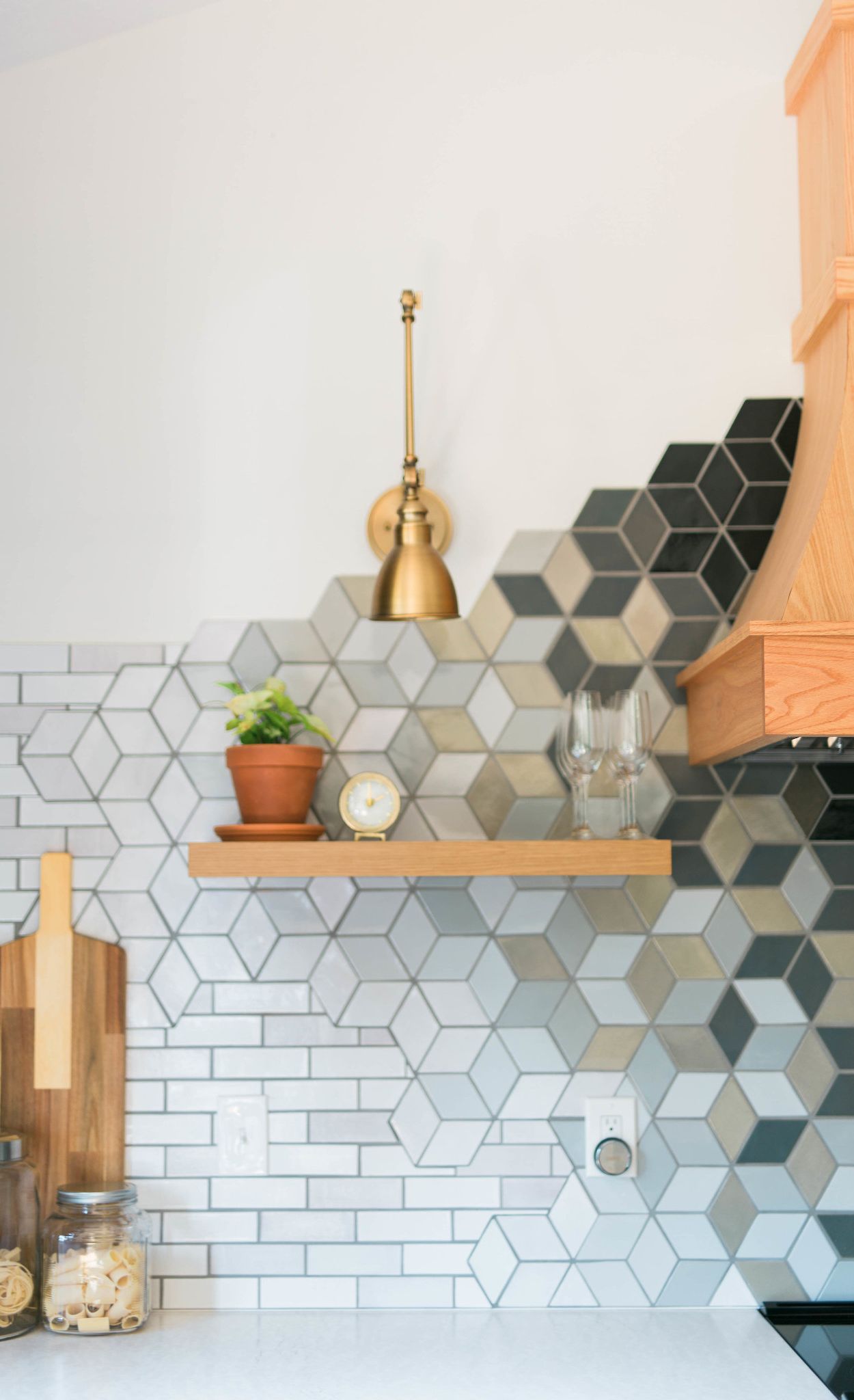 Construction 2 Style's kitchen features Delgatie Matte™ countertops and a bold mosaic-tile backsplash incorporating black matte and other neutrals.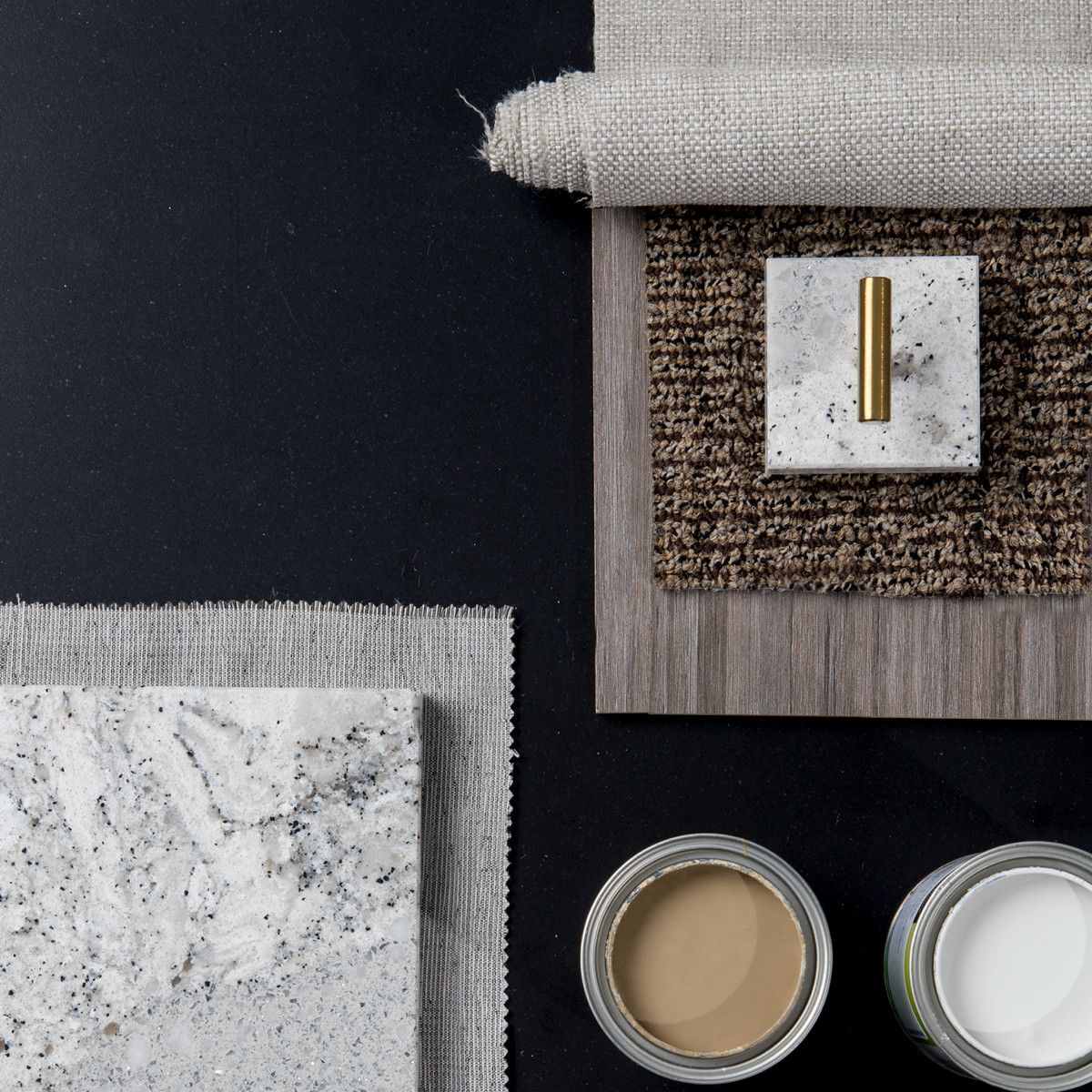 A rich matte black, Blackpool Matte countertops pair beautifully with natural textures, neutral paints, and Cambria Summerhill.
Shopping for matte black
Eager to outfit your kitchen with dark accents and accessories? Starting small is a great way to try out the trend before you commit to a major overhaul.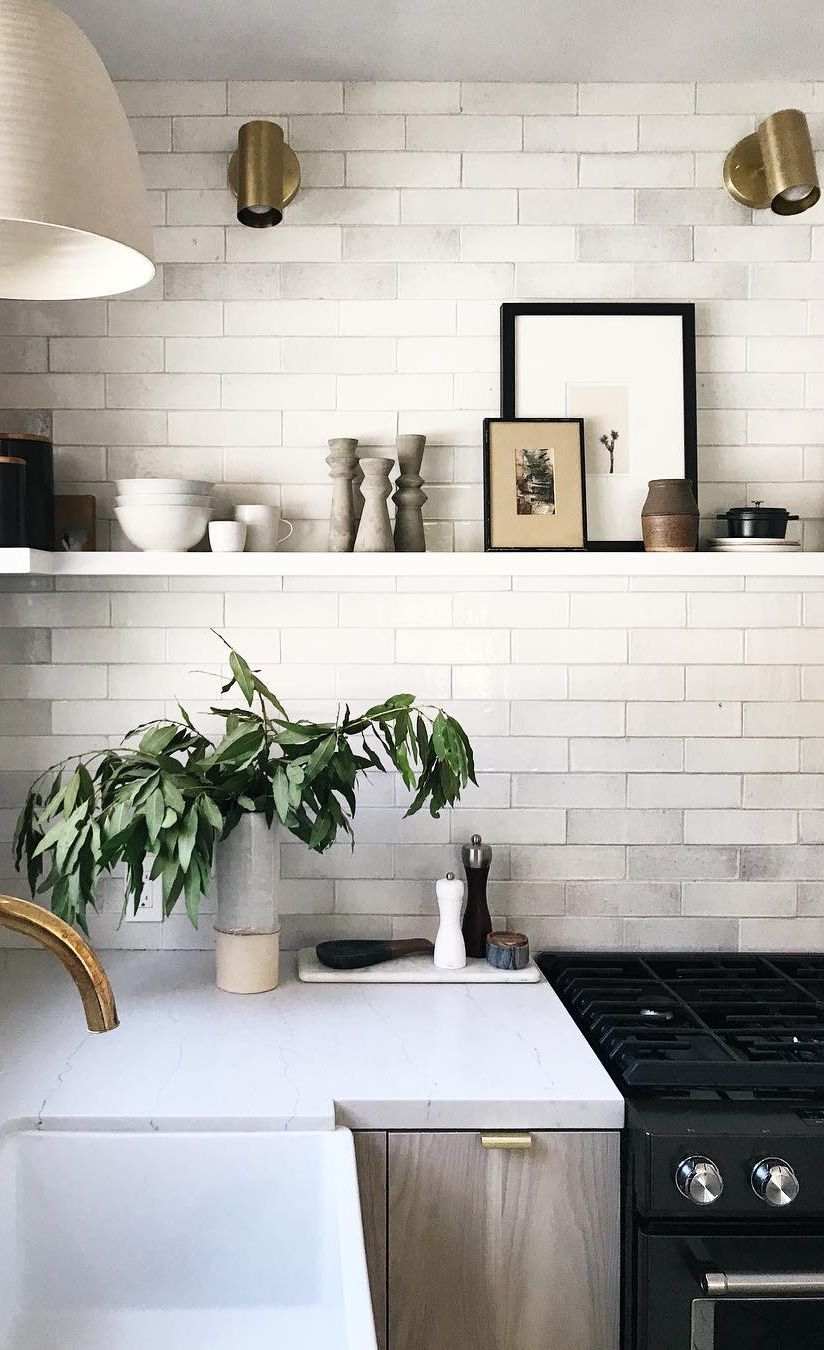 Anne Sage's small kitchen renovation features Ella Matte™ countertops and black matte accessories from Studio McGee.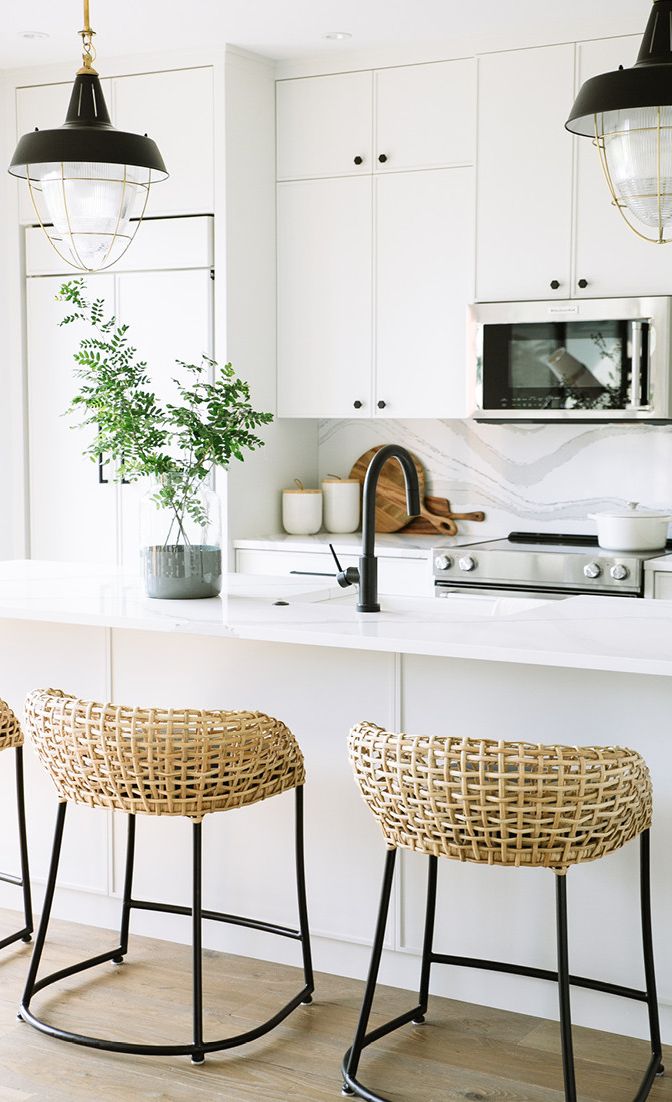 This white Brittanicca™ kitchen by Jaclyn Peters Design adds chic yet subtle contrast with matte black hardware.
Ideas to steal
Get inspired for your own matte black kitchen update with these spaces featured on Refine + Define.
Dining in style
Matte black dinnerware can give your tablescape an irresistible modern flavor. Look for pieces with touchable, hand-crafted textures and enticing organic shapes.
Clever kitchen updates
Still hungry for more matte black beauty? These delicious tuxedo kitchens by Patti Wagner and Jaclyn Peters Design should do the trick.
Interested in matte black countertops? Order a sample of Blackpool Matte for a rich, dark kitchen countertop design featuring maintenance-free and durable Cambria Matte™ finish.
An earlier version of this article originally appeared in Cambria Style. By: Amanda Lecky.