One of the best places to spot emerging interior design trends is at KBIS, the largest trade show in North America dedicated to kitchen and bath design. While Cambria was showcasing the latest designs and innovative applications in its booth, the team was also exploring the floor and talking to designers and other professionals to find out what's new in all areas of the industry. Here are eight kitchen and bath trends to watch for in 2019:
1. Personalization of appliances
The ability to personalize kitchen appliances from color and pattern to hardware selections was a top trend at KBIS. Colors that have been trending for kitchen cabinetry, including jewel-toned greens and vibrant blues, are making their way to appliances for a statement look.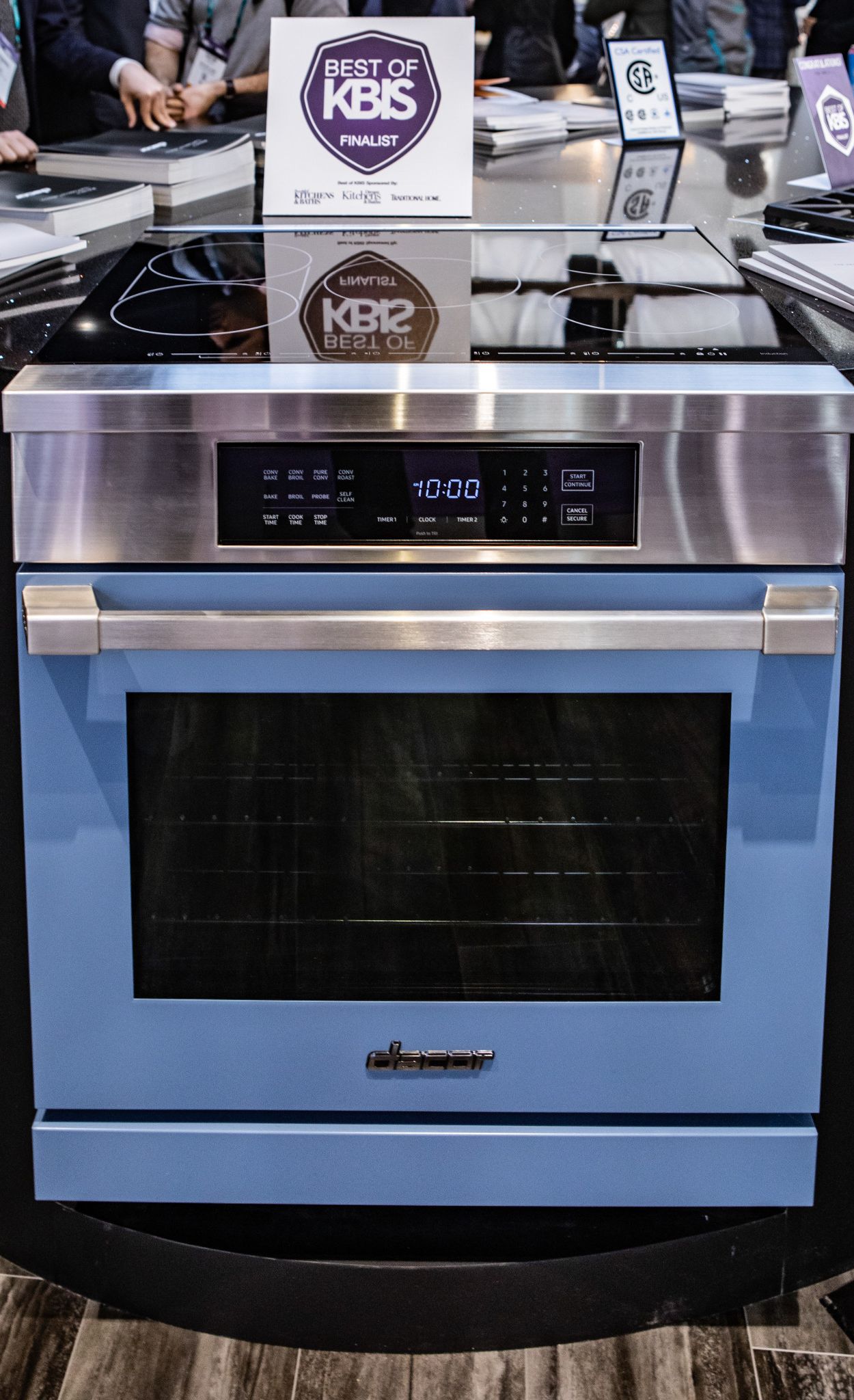 Dacor featured colorful appliances like this blue oven and highlighted the ability to match paint colors from leading brands.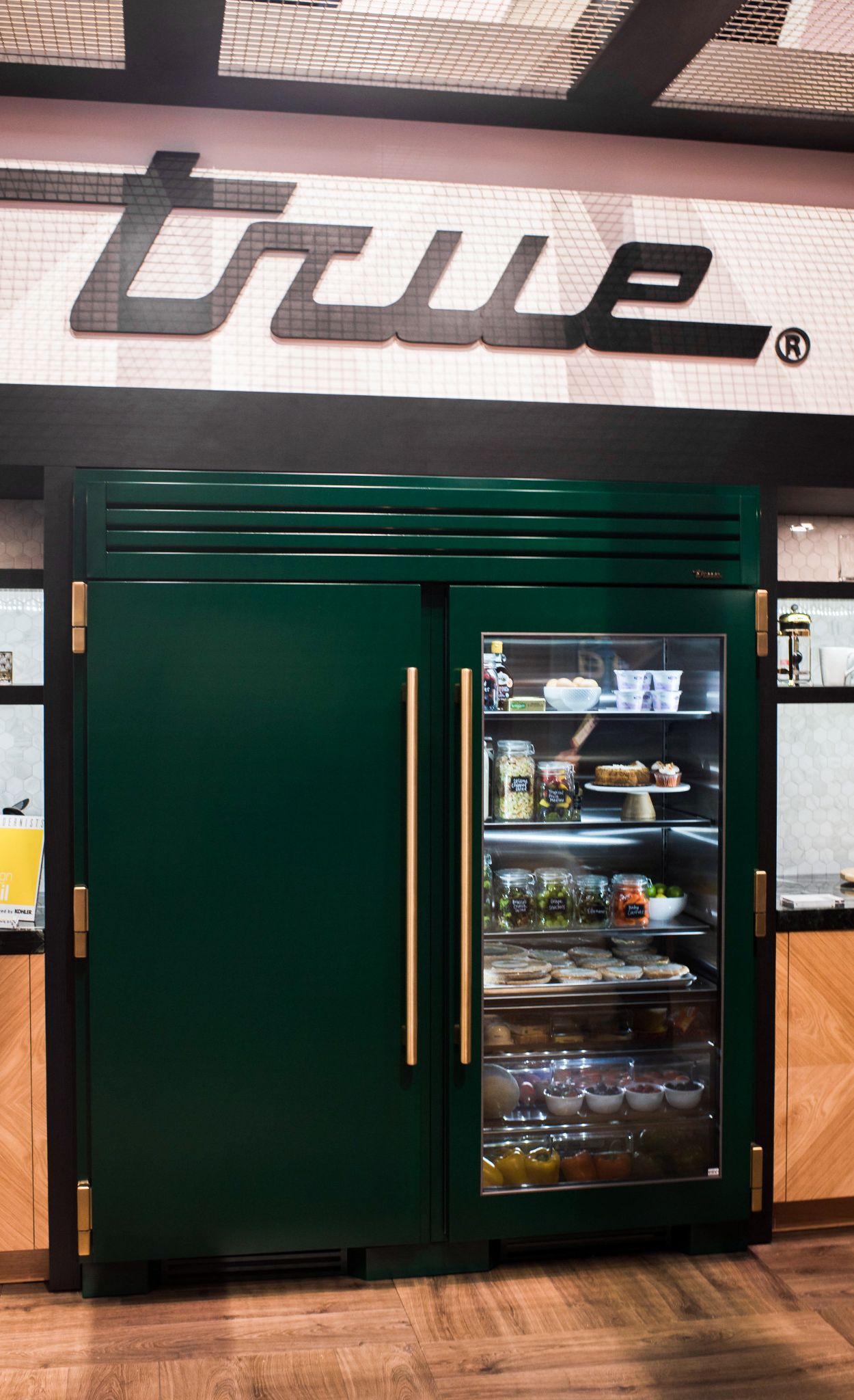 A commercial-grade refrigerator in a rich emerald hue adds luxury and personalization to home kitchens, as in this space from True Residential designed by VDA Designs.
The ability to mix and match hardware finishes on appliances is a unique personalization feature of Café Appliances, with options of brushed stainless, brushed black, brushed bronze, and brushed copper.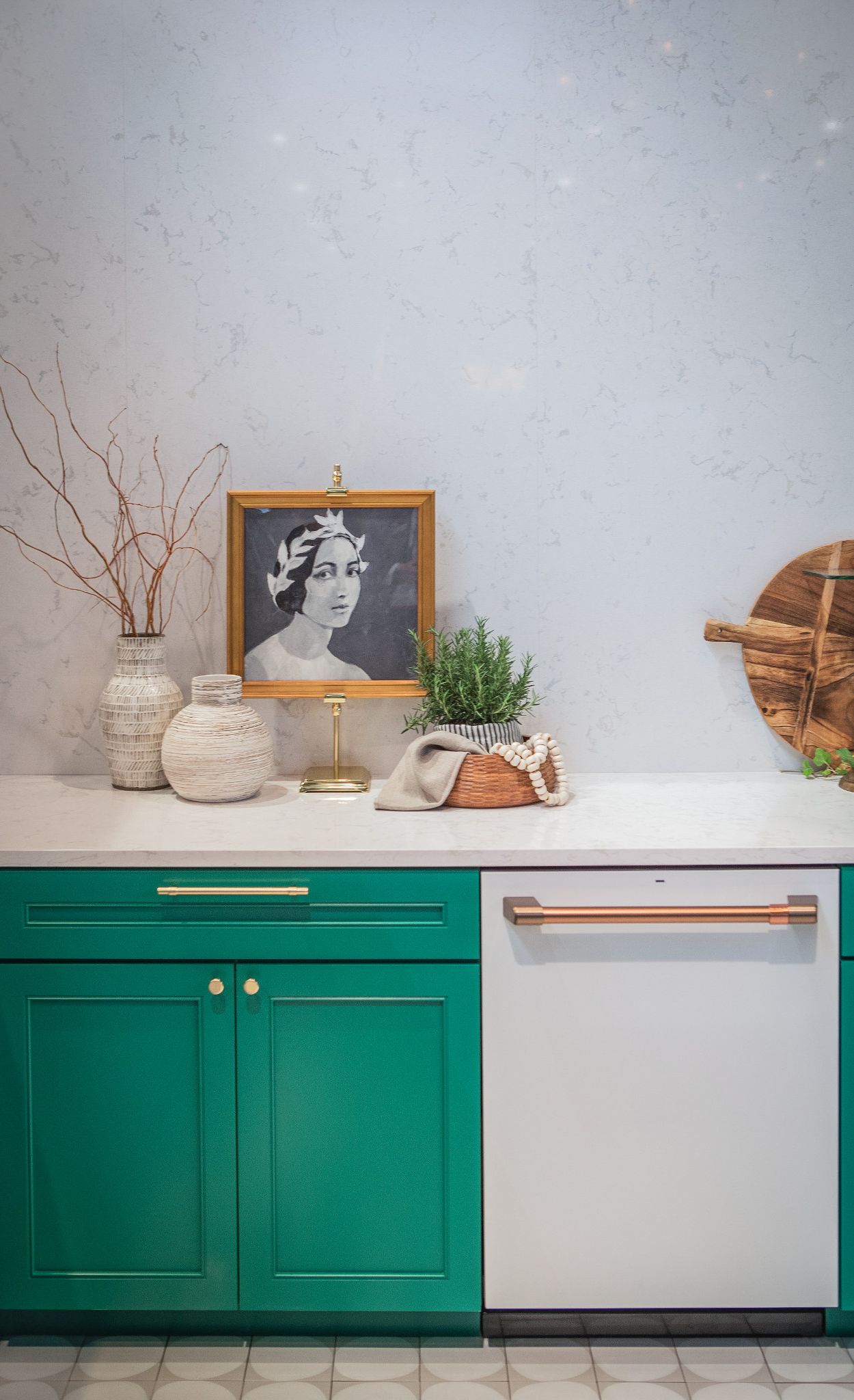 This Café Appliances kitchen space features white matte appliances with brushed copper hardware, paired with green cabinets and Torquay™.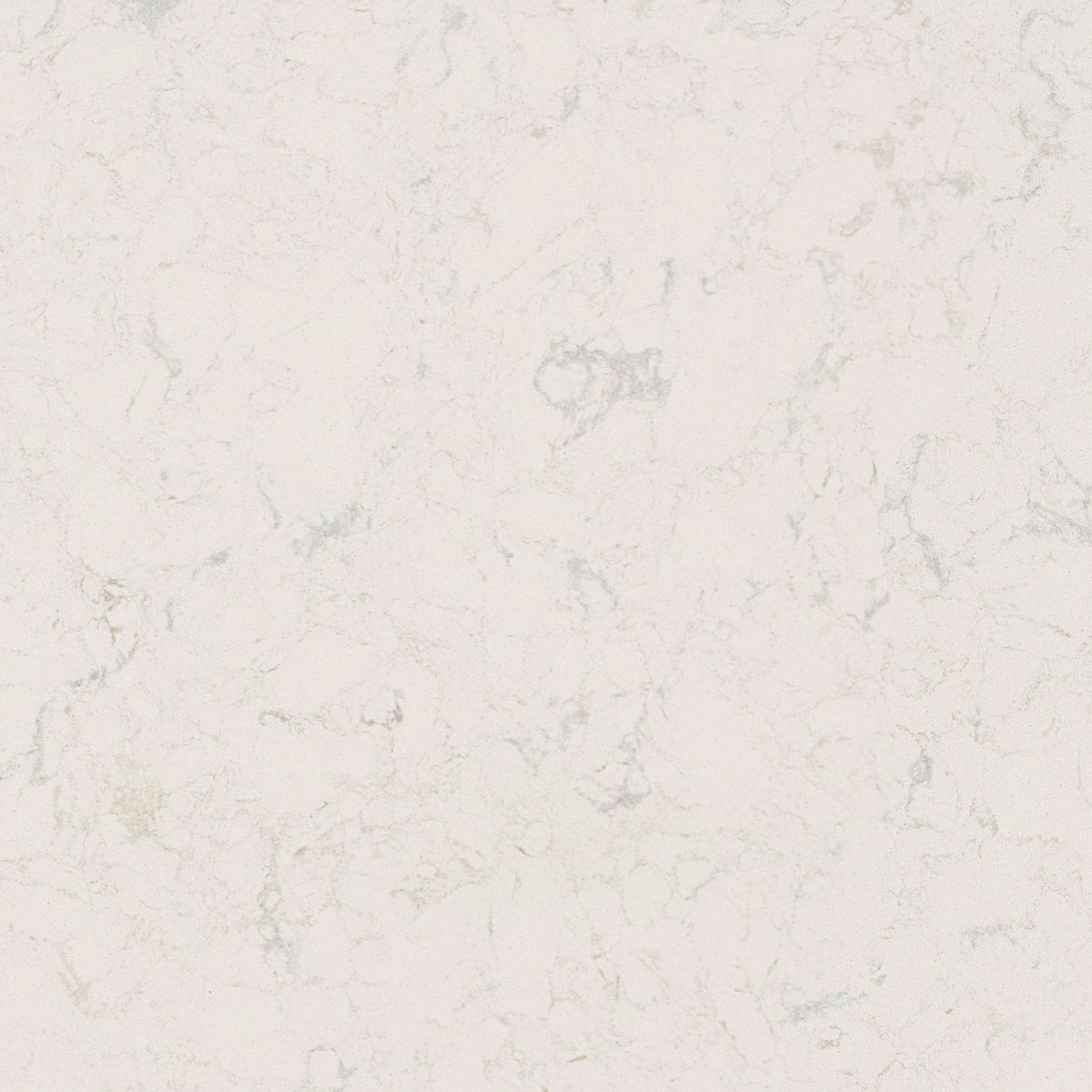 Torquay™ design detail
2. Hidden appliances
On the other end of the spectrum, hidden appliances were also a KBIS kitchen trend. Custom cabinetry panels offer a streamlined look for those who don't want to showcase a statement appliance.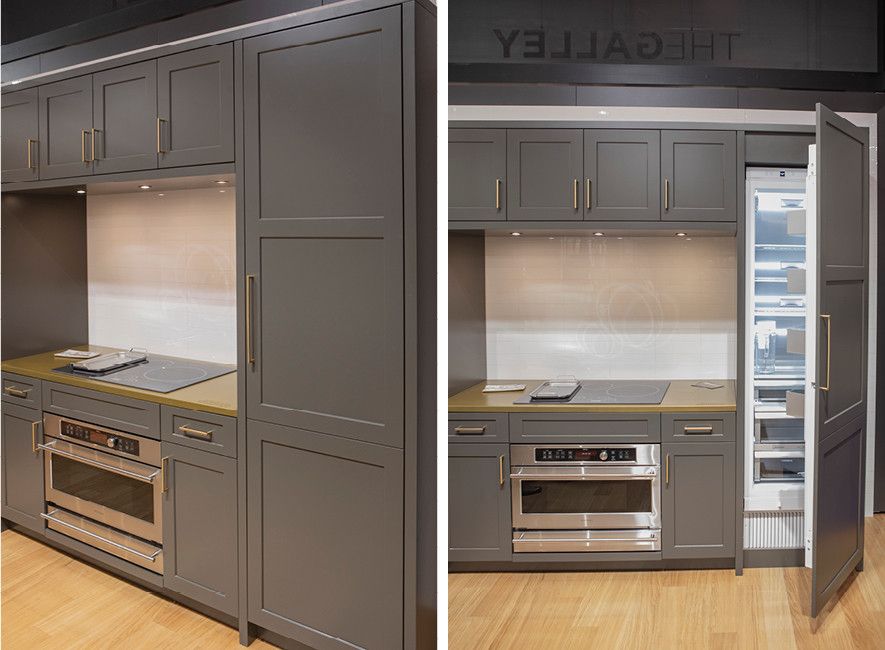 Sleek gray cabinetry masked a refrigerator in the Harmoni booth.
See another space we love with a panel-front refrigerator in this before-and-after story featuring a chic beach cottage renovation.
3. Stone as a backsplash
A natural stone backsplash creates a stunning backdrop for a range of kitchen styles. With a high-quality quartz backsplash like Cambria, durability and easy-clean convenience go hand in hand with the beauty. The GE booth showcased Cambria as a backsplash to complement the Café Appliances line in kitchen spaces from cool and contemporary to bohemian chic.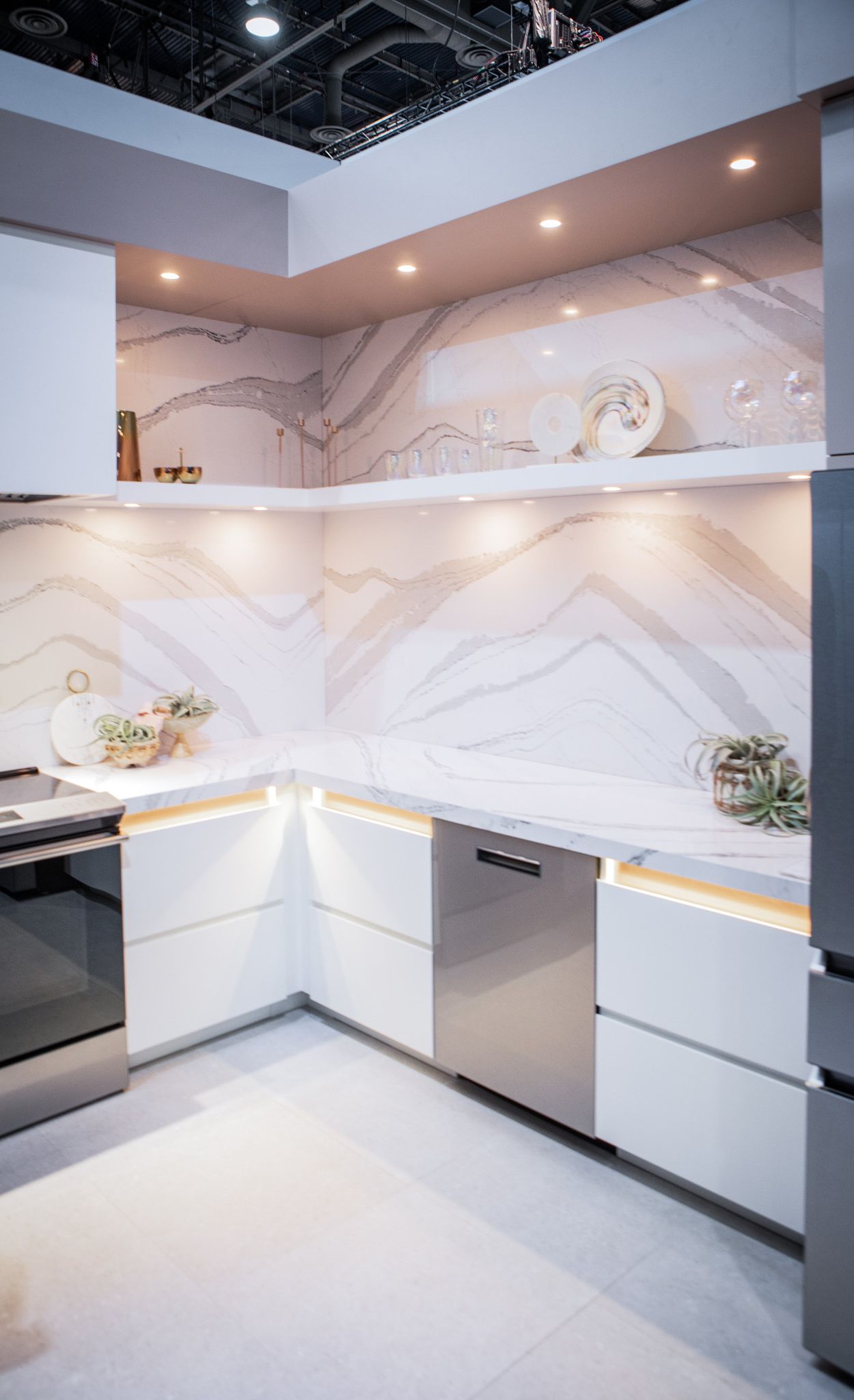 With bold gray veining, a Brittanicca™ backsplash pairs perfectly with stainless steel Café Appliances and contemporary cabinetry in the GE booth.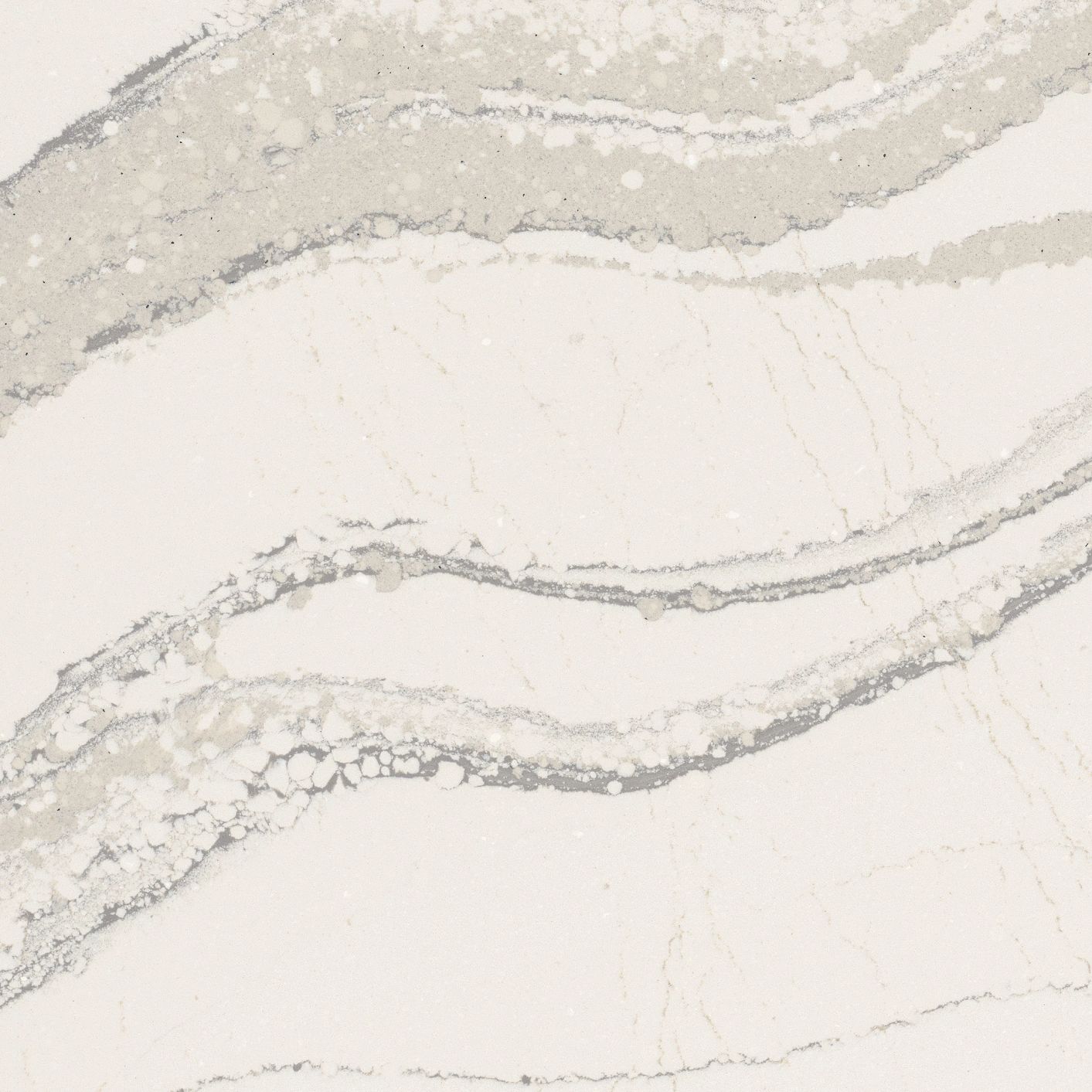 Brittanicca™ design detail
4. Copper tones
Copper tones were noted by Bria Hammel, of Bria Hammel Interiors, who stopped by the Cambria booth to give her take on the KBIS kitchen and bath trends. "I think copper is becoming the new brass in interior design," said Hammel. "We love to use warm and cool tones when we're designing. I think it adds life to the space and just makes it timeless."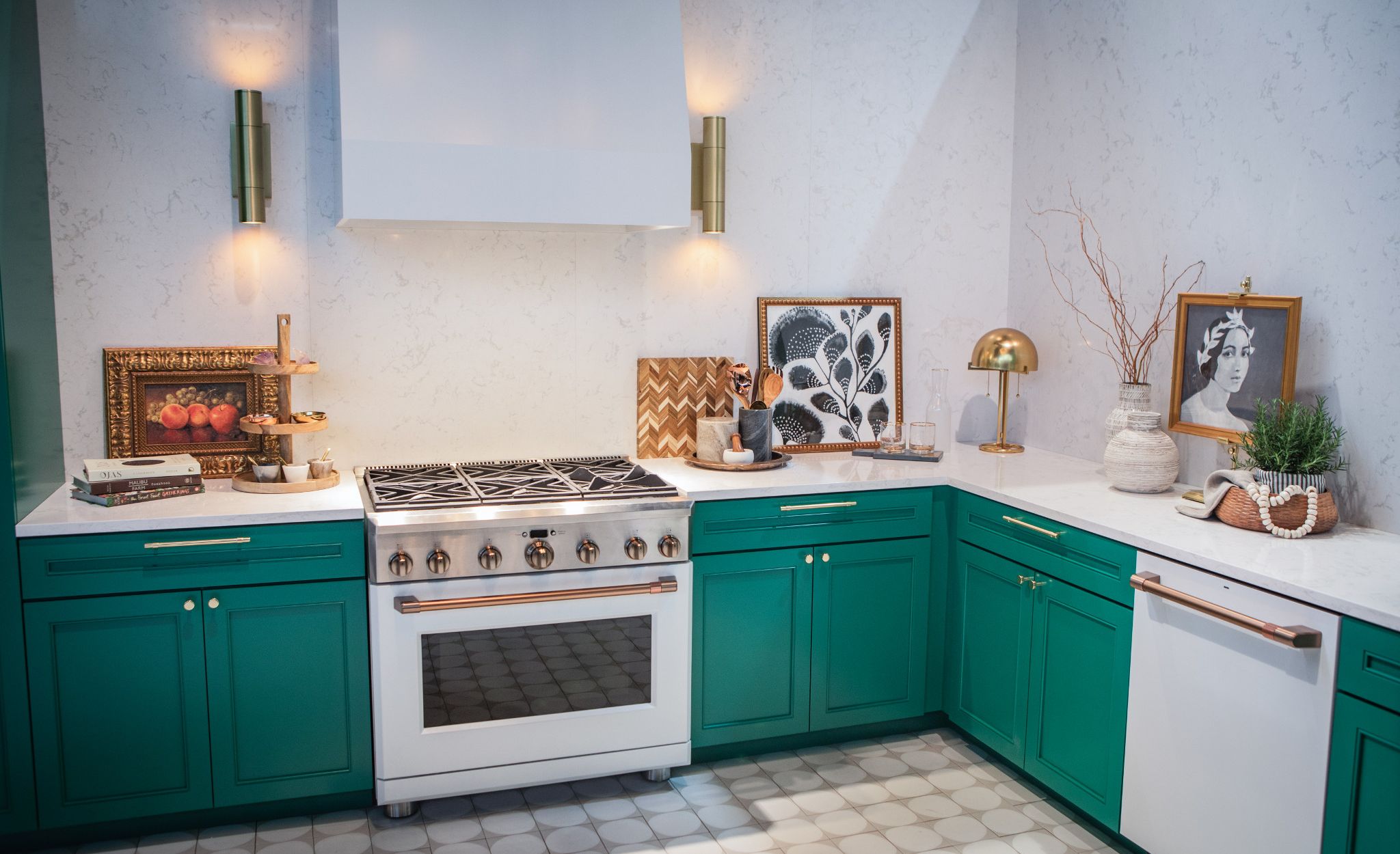 GE featured Café Appliances with brushed copper hardware paired with mixed metals, green cabinetry, and a Cambria Torquay backsplash and countertops.
Look for copper tones to pop up in hardware, light fixtures, sink basins and more. Cambria designs that pair well with this trend include Brittanicca Gold™, Annicca™, Torquay and other marble alternative designs.
5. Combining masculine and feminine details
Another one of the kitchen and bath trends spotted by Bria Hammel at KBIS was the combination of masculine and feminine details in a space. "We use Cambria Ella in a lot of designs to accomplish this look," said Hammel. "Ella has a more masculine color palette but soft veining to make the space feel like the perfect combination of the trend."
The Kohler booth showcased patterned sink aprons in a menswear-inspired herringbone tile paired with Ella countertops, a marble alternative with delicate gray veining on a grayish-white backdrop.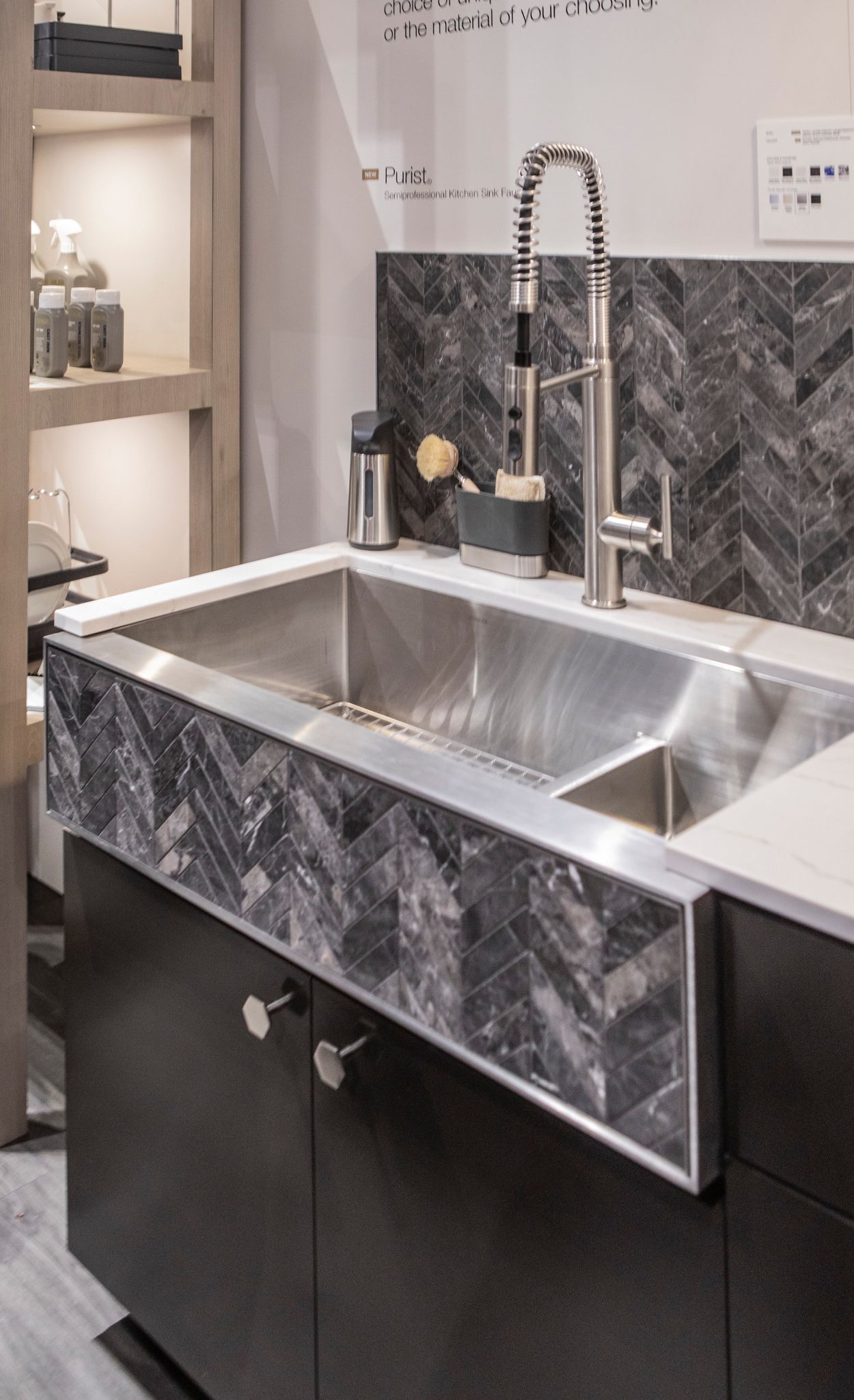 The Kohler booth featured a herringbone pattern sink apron and Ella™ countertops.
This design combination pairs well in high-contrast kitchens and baths with dark cabinets and light countertops. "I think [high contrast] is really going to be a big trend in 2019," said Hammel.
6. Over-sized residential doors
Curved and pivot-front doors with large windows were spotted as an option for residential exteriors after trending in commercial design. This trend is ideal for kitchens and great rooms with luxe patios, decks, or expansive views.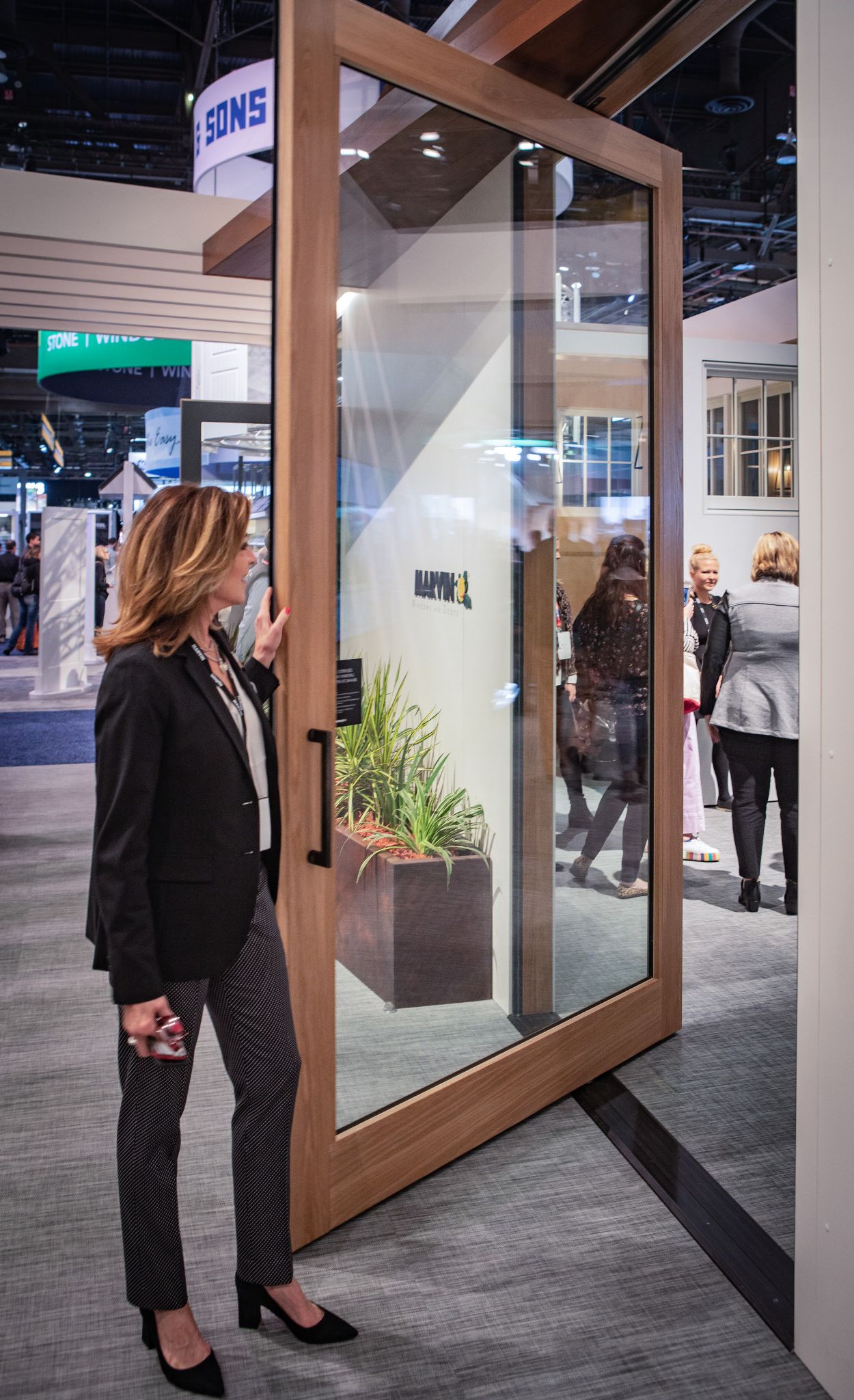 This oversized pivot front door featured at the Marvin Windows and Doors booth creates clean lines and uninterrupted views.
The 2019 interior design trend of curved furnishings has extended to the exterior of the home, with oversized window-paneled doors able to accommodate rounded architectural features.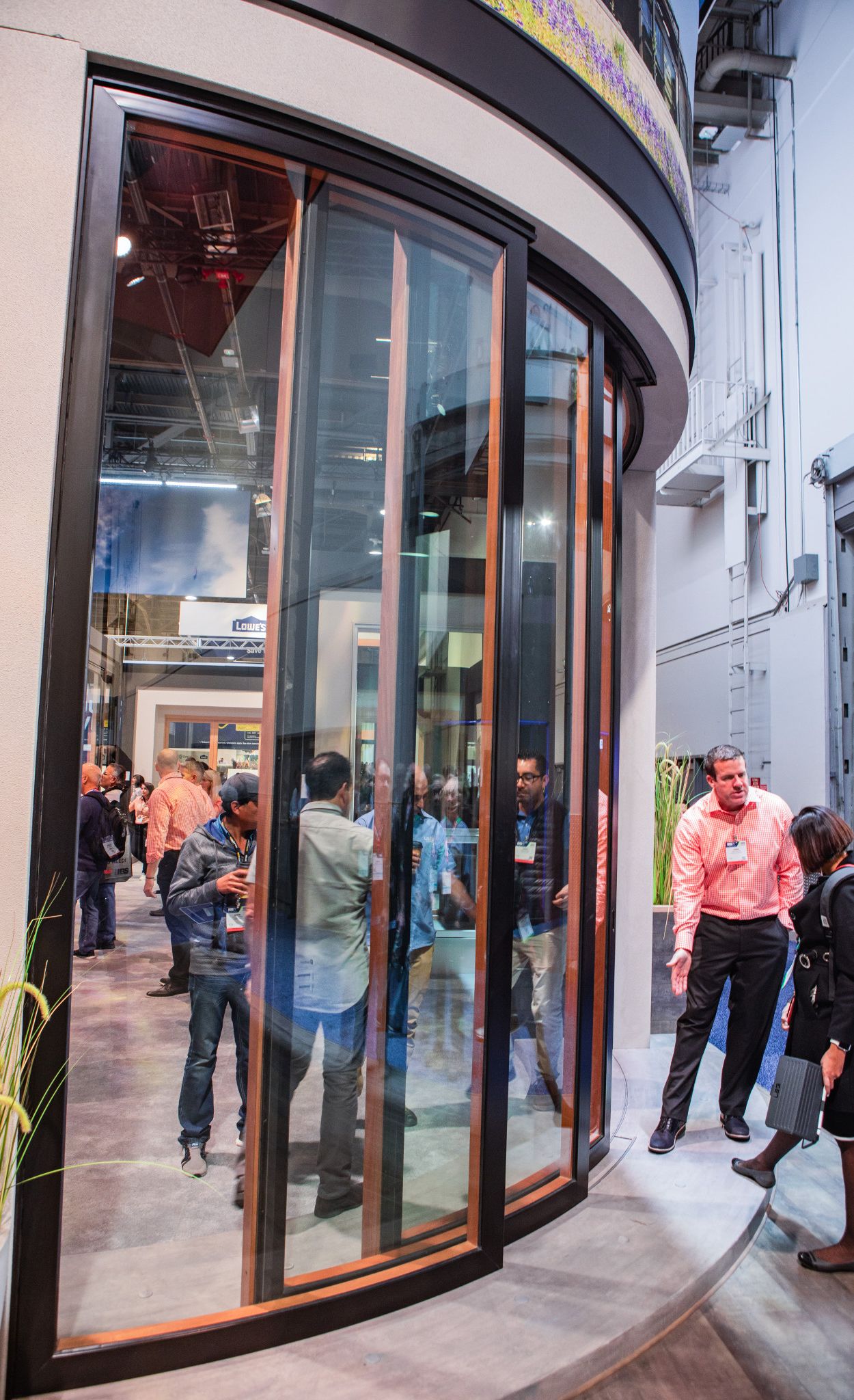 This rounded sliding door was a highlight at the Andersen Windows booth.
7. Backlighting
For dramatic impact and sleek style, backlighting is the perfect way to set the mood in a space. Cambria exhibited this trend in stunning fashion with two backlit natural quartz designs paired in a rounded reception desk.
Myddleton offers a translucent, whitish-gray, crystal-like base with white wisps and brushstrokes. Skara Brae features bold translucent olive green veins against a bone-white marbled backdrop. Baybridge™ is an additional Cambria design that can be backlit to add dimension to a quartz backsplash, bar, and more.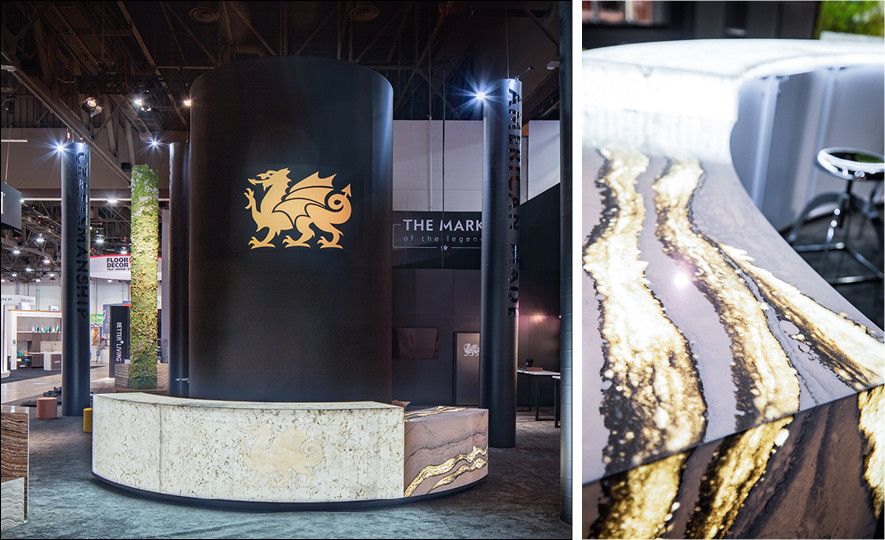 The Cambria booth featured a rounded reception desk with a stunning backlighting effect on Myddleton™ and the veining of Skara Brae™.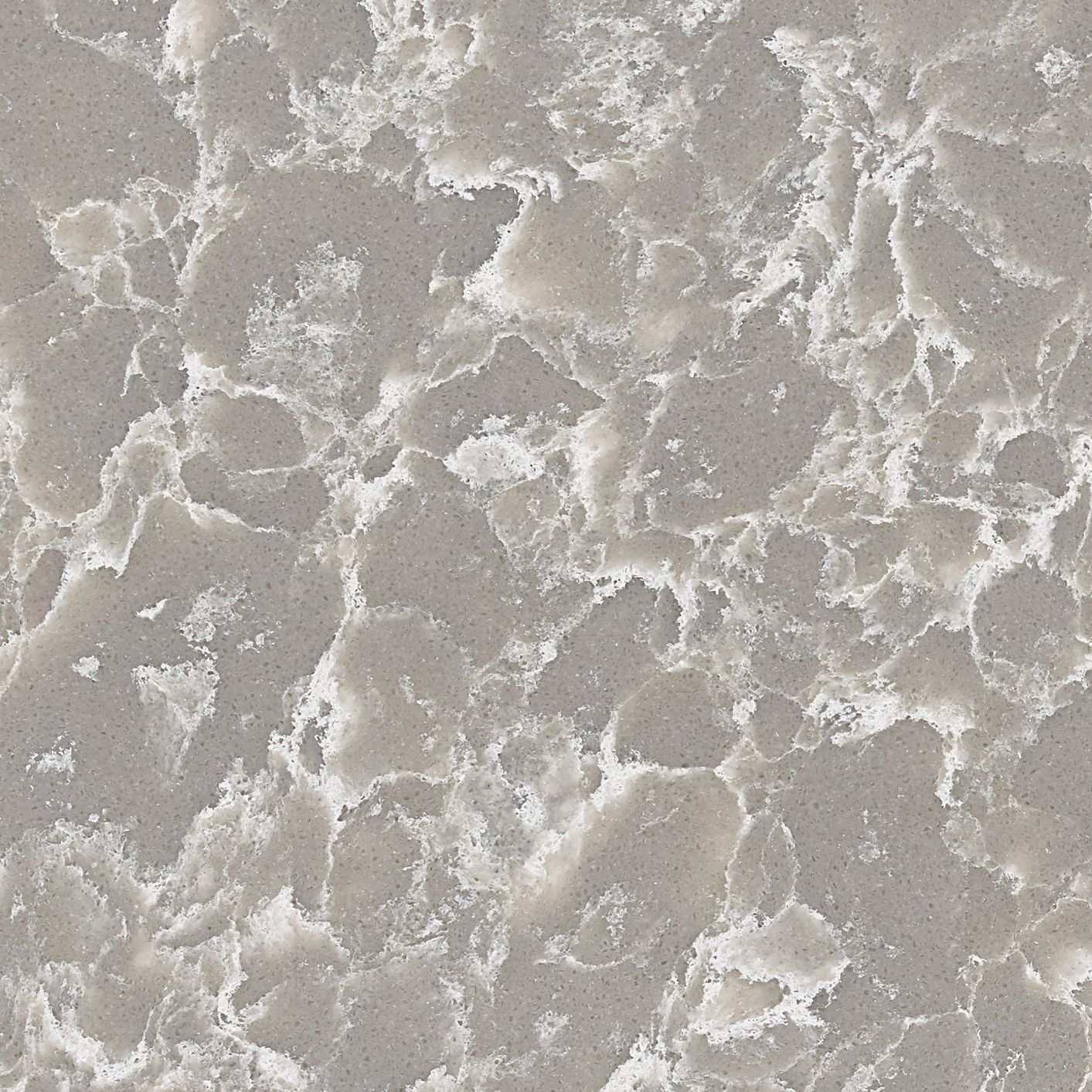 Myddleton™ design detail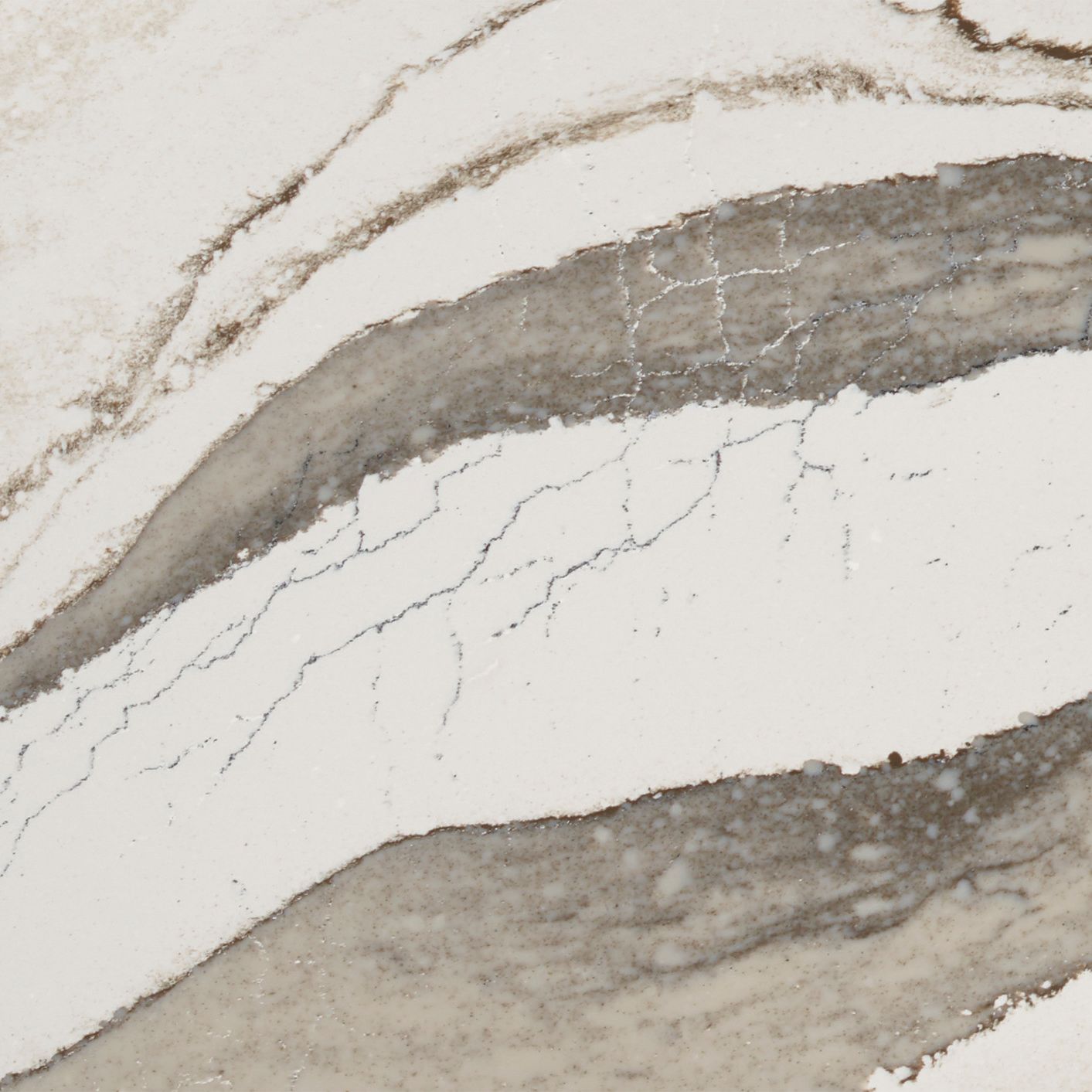 Skara Brae™ design detail
8. Warmer and darker countertops
A shift toward warmer and darker countertops was on display at KBIS. Countertops in warmer tones are perfect for inviting farmhouse kitchens and neutral bath palettes, while black and deep gray countertops make a statement in dark bathroom designs, contemporary kitchens, and any space featuring matte black.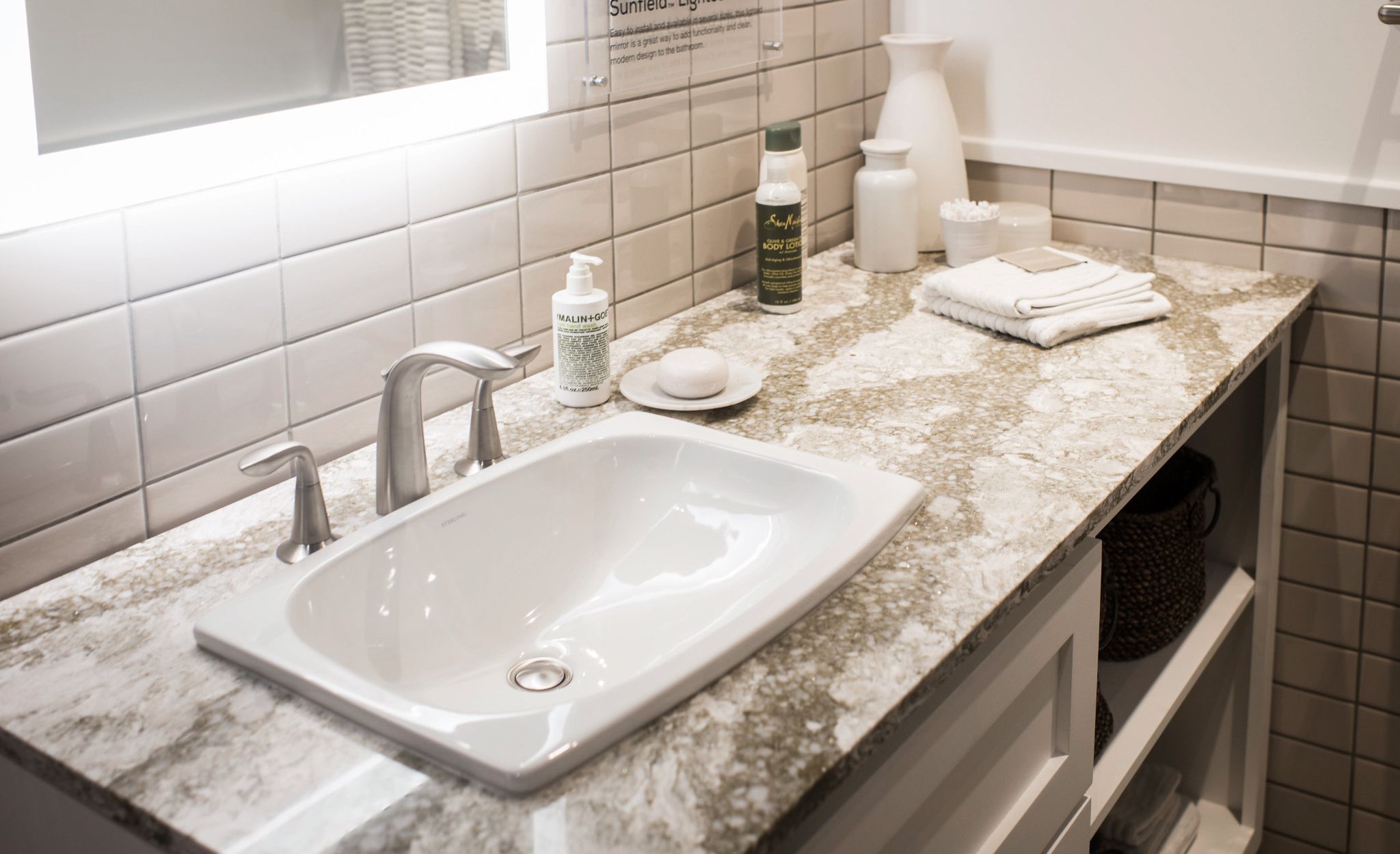 The Kohler booth featured Beaumont™ bathroom countertops for a warm greige palette.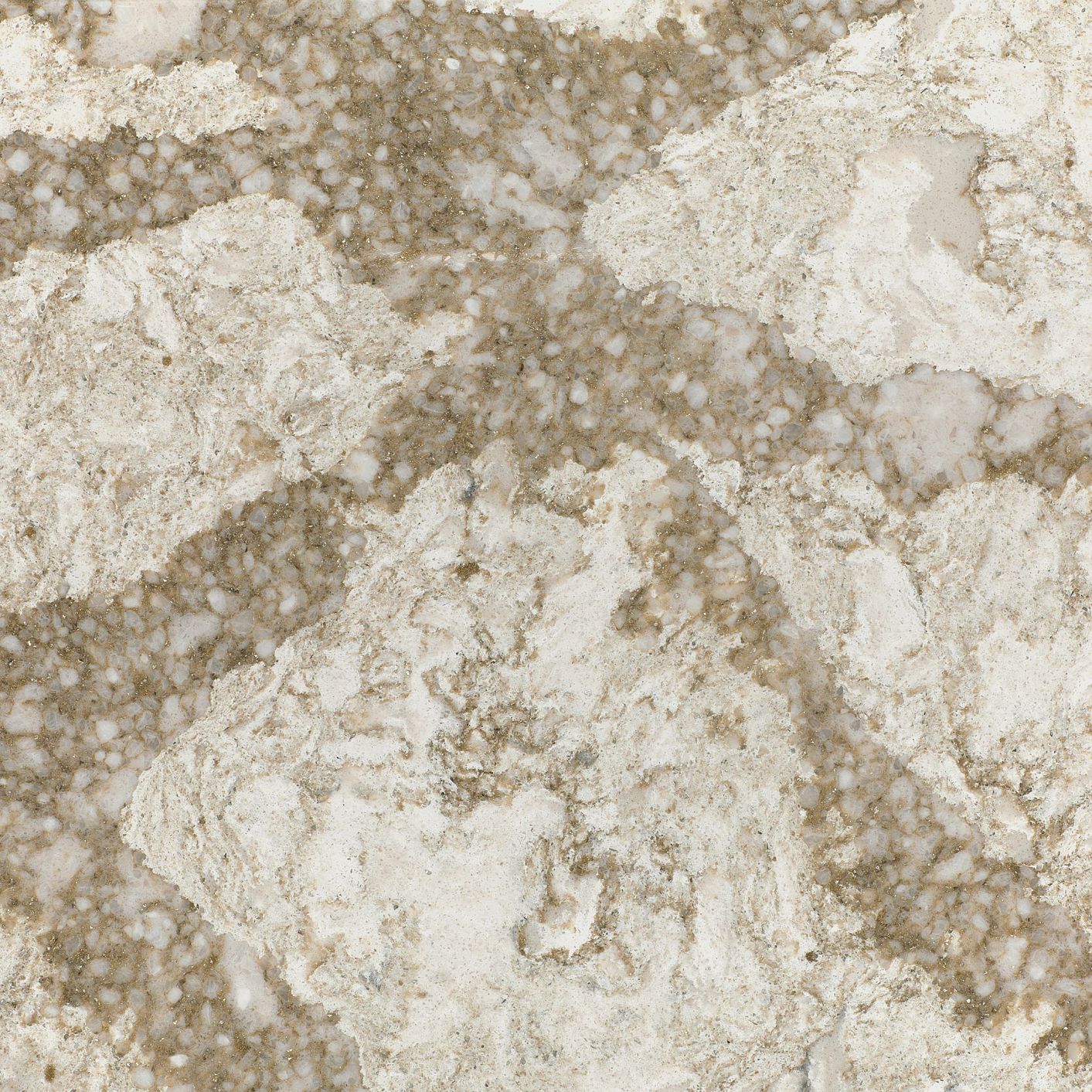 Beaumont™ design detail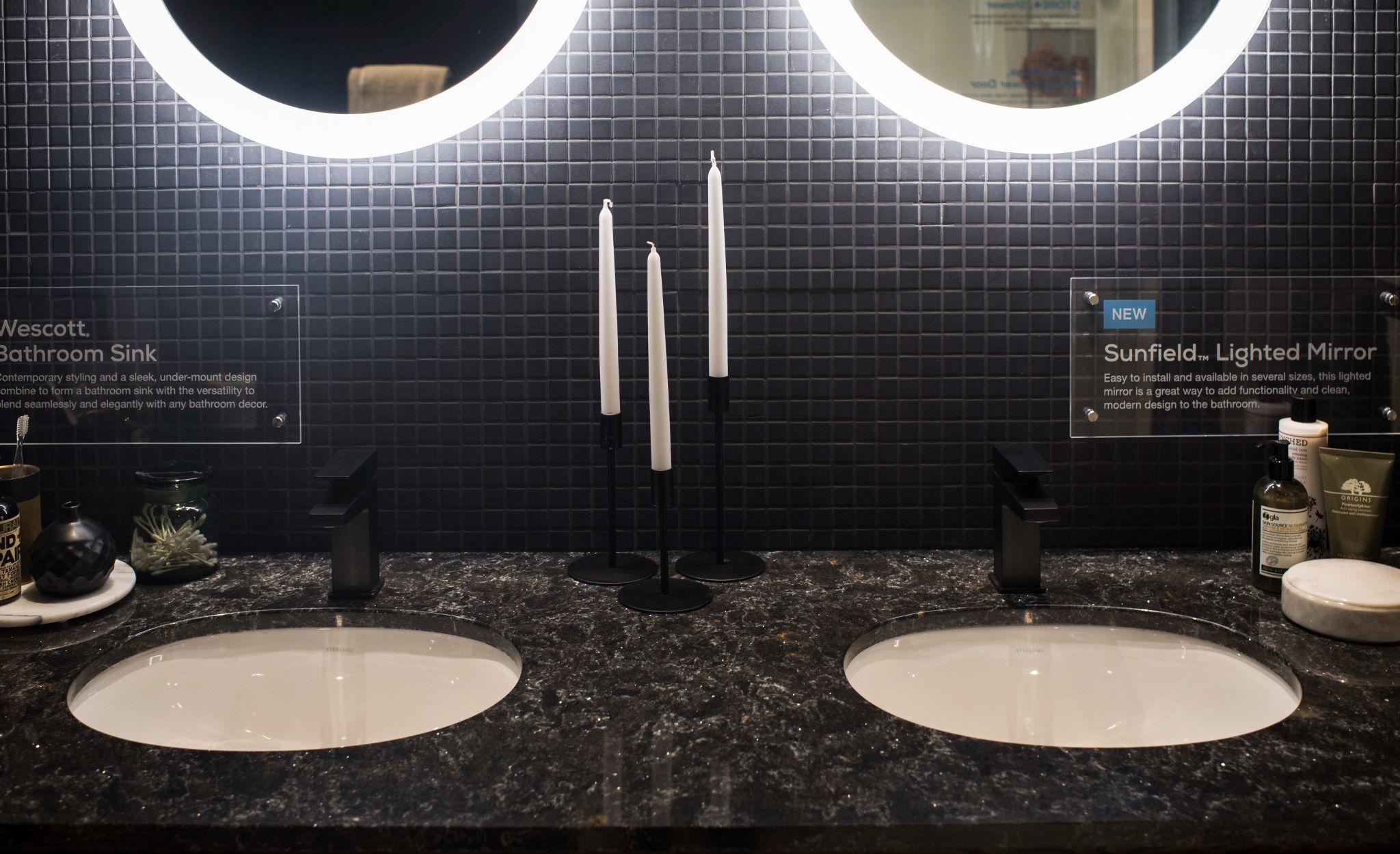 Matte black fixtures paired with dark Armitage™ countertops in this vanity display from Kohler.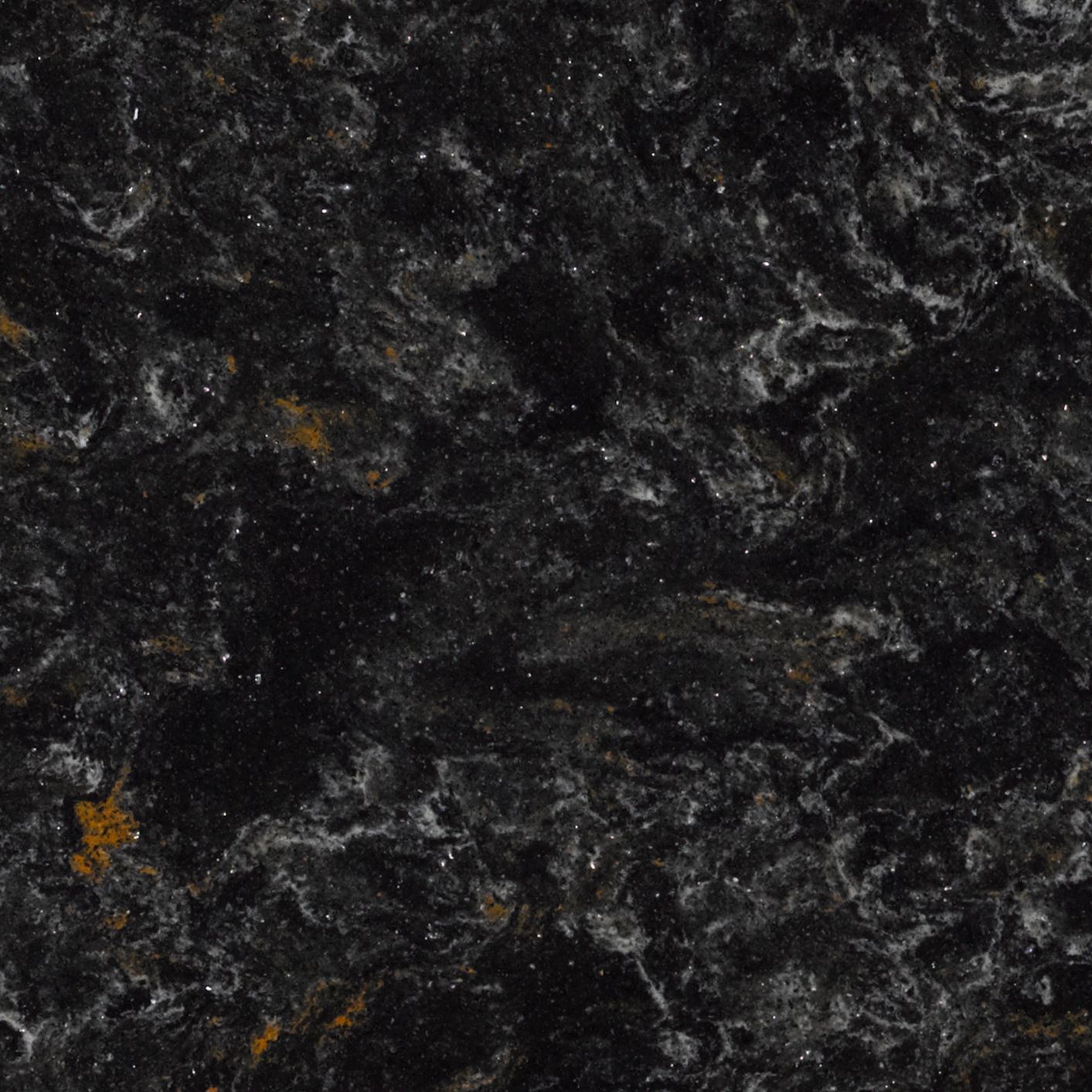 Armitage™ design detail
We hope these kitchen and bath trends have given you a taste of all the action and innovation at KBIS. For more KBIS highlights, check out this tour of the Cambria booth. See more 2019 interior design trends for kitchens, bathrooms, and other spaces in the Cambria Forecast.
Feeling inspired for your next project? Order a sample of any of the Cambria designs featured in this post or locate a dealer near you.