In December 2021, Cambria introduced four new designs to its expansive design palette—Inverness Bronze, Inverness Cobalt, Inverness Gold, and Inverness Platinum—all four of which were inspired by the beauty of disruptions in nature. Then, in February 2022, Cambria added Inverness Frost to the Inverness family.
The Cambria Inverness palette features innovative technology and gently textured debossing throughout the veining to capture the forces of nature that change the landscape.
"The veins are what make these designs really unique," says Cambria EVP of Design Summer Kath.
The five designs are both striking and soothing, a dichotomy that adds a special touch to any aesthetic. Here, we're sharing more about each design to inspire your interior.
Inverness Bronze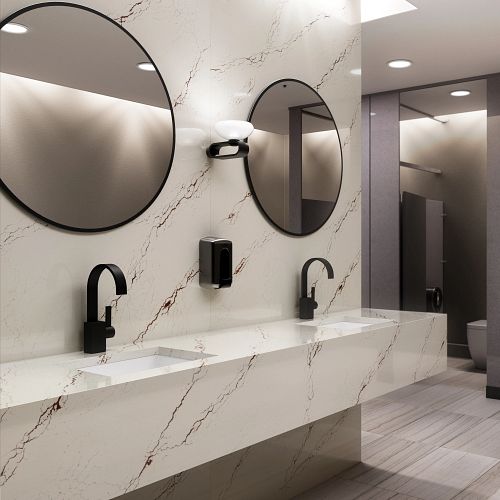 In the Inverness Bronze design, deep bronze veins with rosy undertones fracture a cool white canvas with pulsating intensity. Debossing throughout the veining contrasts with the smoothness of the background, giving the design a gently textured composition and beautifully organic quality.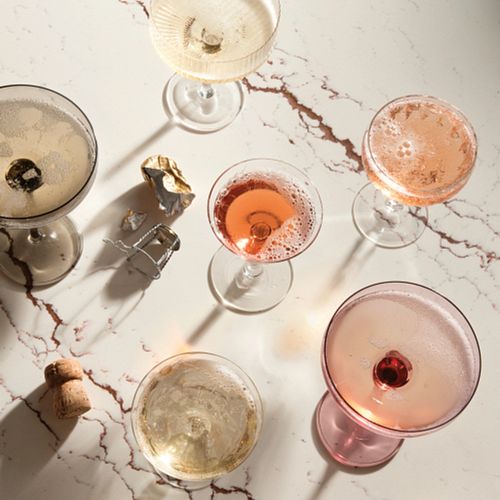 "The metallic bronze plays really well with colors that are popular today, like terracotta, clay, and burgundy," says Kath. "We kicked it up a notch and added wispy gray veins for depth and dimension, which is also seen in the reflective metallic. It can stand alone but also serve as a complement to the metals and colors of the year."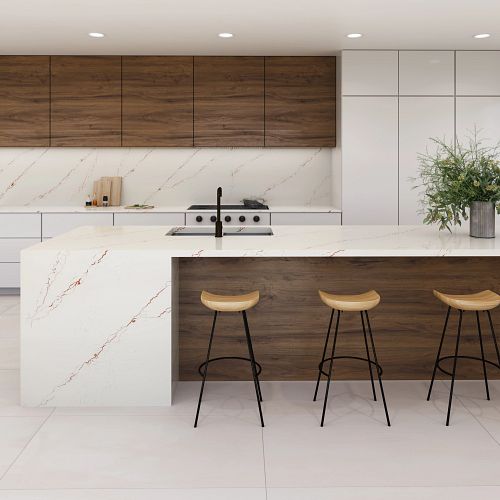 Inverness Cobalt
In the Inverness Cobalt design, stormy-blue veins with subtle flares fracture a cool white canvas.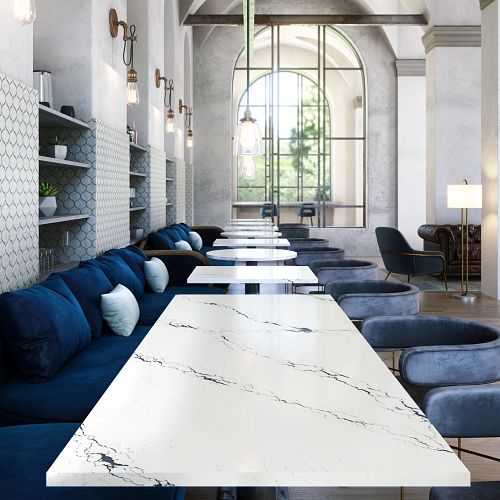 "The cobalt tones are similar to a blue jean," says Kath. "They go with everything. When you get close, you can see a little bit of glimmer, which might just wink back at you."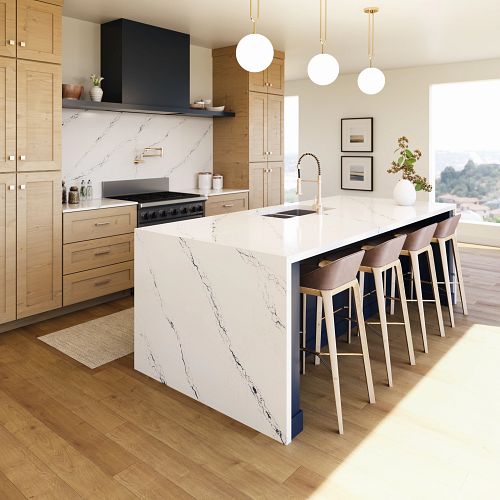 Inverness Gold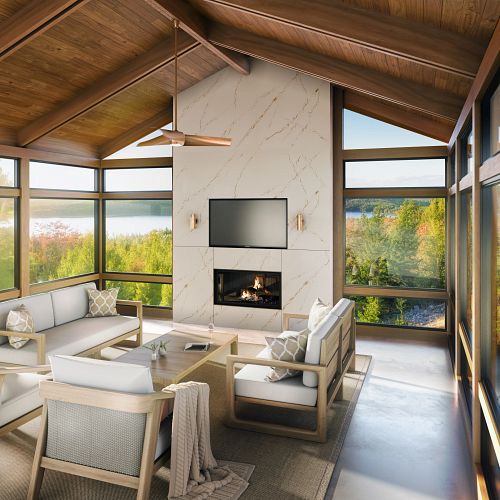 Molten gold veins streak across a cool white canvas in the Inverness Gold design.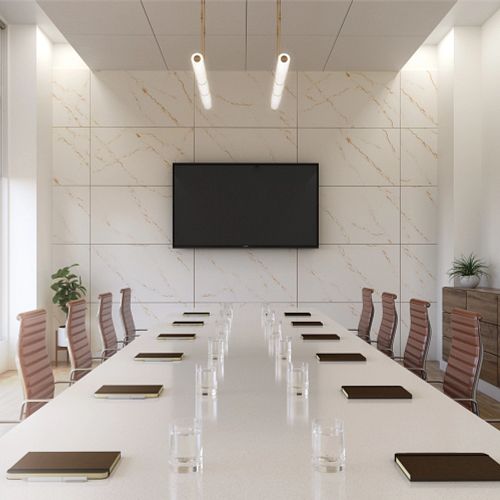 "The gold veining is absolutely gorgeous and undulates throughout the design," says Kath. "It's not completely consistent, which is great for fabrication. It can be paired with so many different cabinets and popular fixtures that we are seeing in the home today."
Inverness Platinum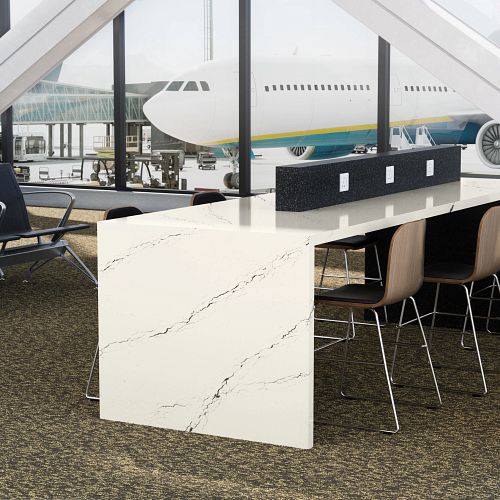 Soft charcoal veins with hints of a silver fracture are scattered throughout the cool white canvas of Cambria's Inverness Platinum design.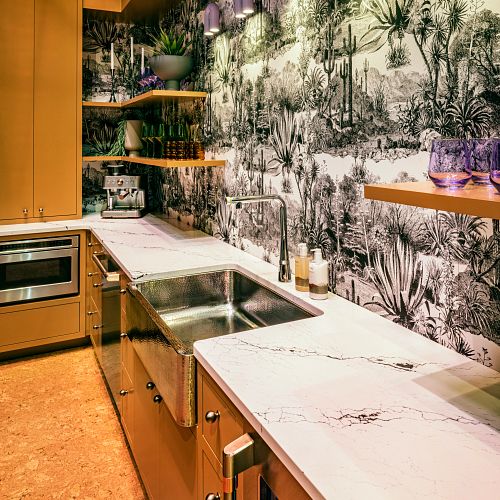 "We added lighter gray accents to give Inverness Platinum depth and dimension," says Kath.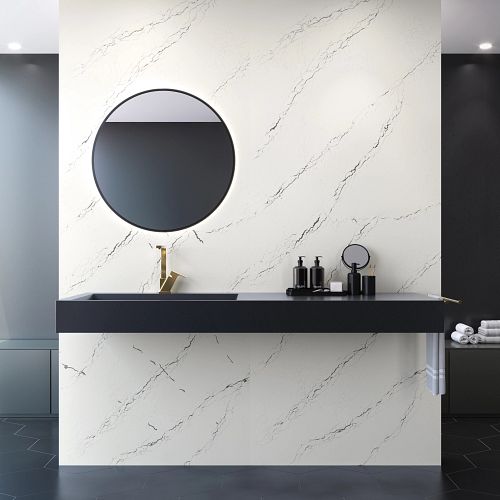 Inverness Frost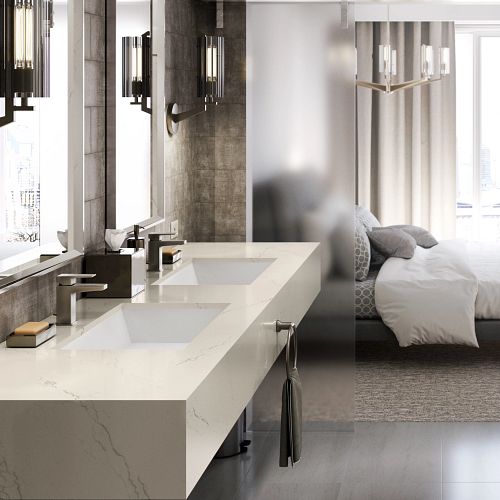 Sophisticated off-white veins fracture a cool white canvas with lively intensity in Cambria's Inverness Frost design.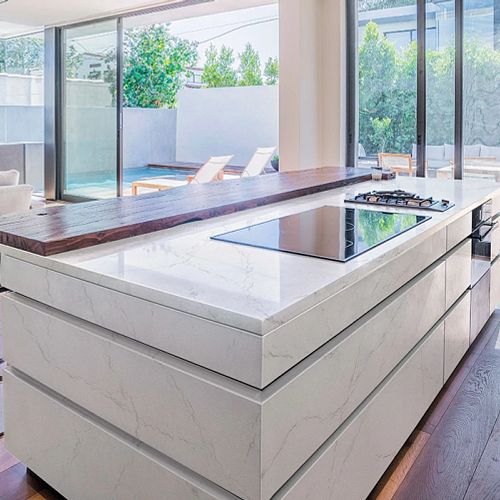 Get the Look
Follow Cambria on social media with #MyCambria for more standout designs.
For more information on Cambria, including performance data, product specifications, and certifications, see our Professional Resources.
Interested in creating a showstopping design project with Cambria? Buy a sample, find a dealer, or call 1-866-CAMBRIA (1-866-226-2742) to be connected with a market representative in your region. Or visit our website to set up a Cambria consultation.