Whether you're thinking ahead to a dream home or planning a remodeling project, social media is a great place to source ideas. We love spotting and sharing home inspiration on social and seeing which spaces and design trends really resonate with you. Some of our most-liked pictures on Instagram were originally shared by designers, builders, and homeowners using #MyCambria (our personal favorite hashtag to follow!).
Ready for some Insta-approved inspo? From kitchens and bathrooms to laundry rooms and closets, see how to get the look from some of the spaces that earned the most double-taps.
#BrightWhiteWednesday made brighter
As #BrightWhiteWednesday proves, all-white kitchens haven't lost their luster—especially when luxe elements like Cambria countertops are in the mix.
This swoon-worthy kitchen maximizes the powerful movement of Brittanicca with a double waterfall island, accentuated with gleaming brass pendant lights.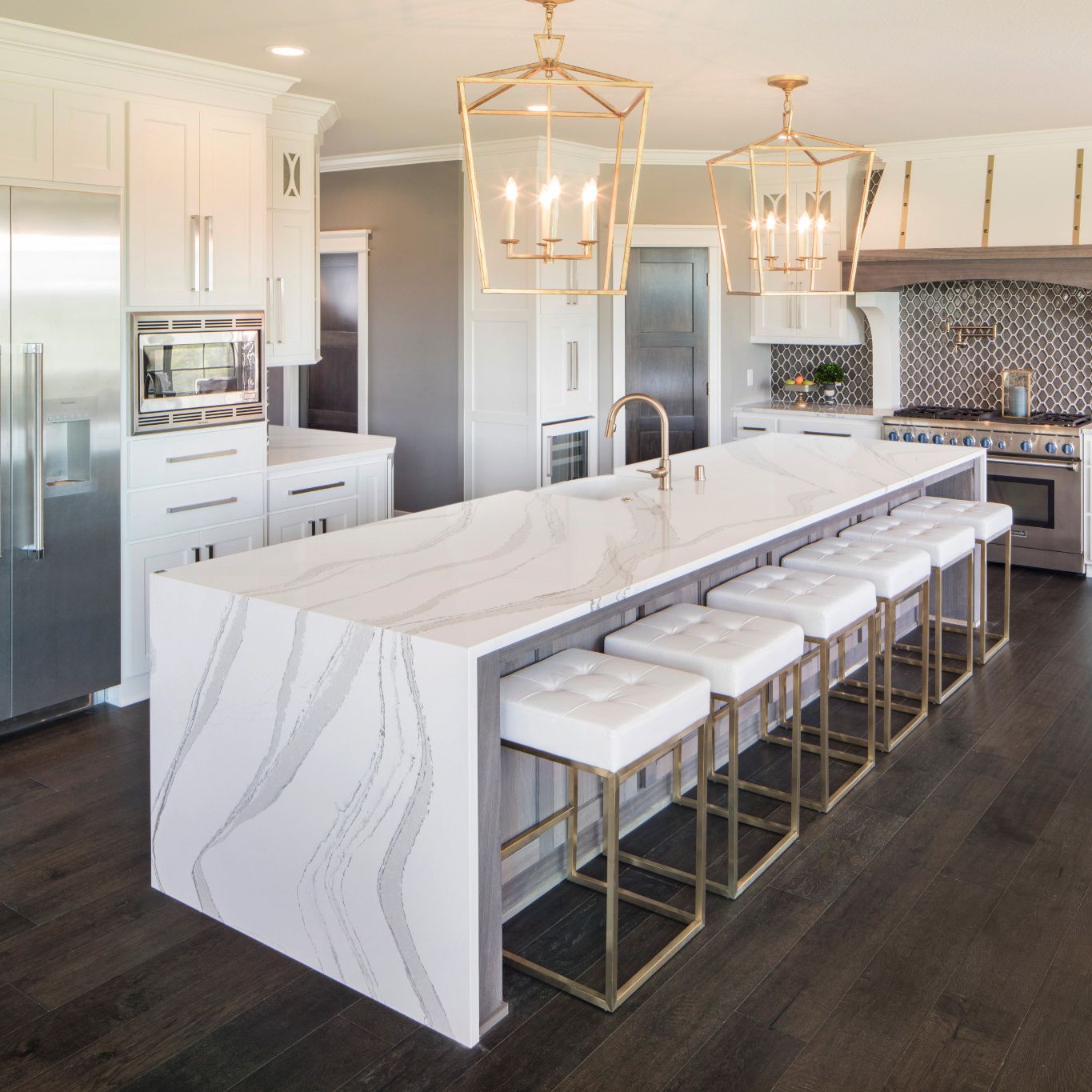 Bright white kitchen with Brittanicca™ countertops by Michael Paul Design Build.
Get the look: Order a sample of Brittanicca.
See more: Find out how Brittanicca outperforms marble. Explore more dreamy kitchen island ideas and beautiful Brittanicca kitchens.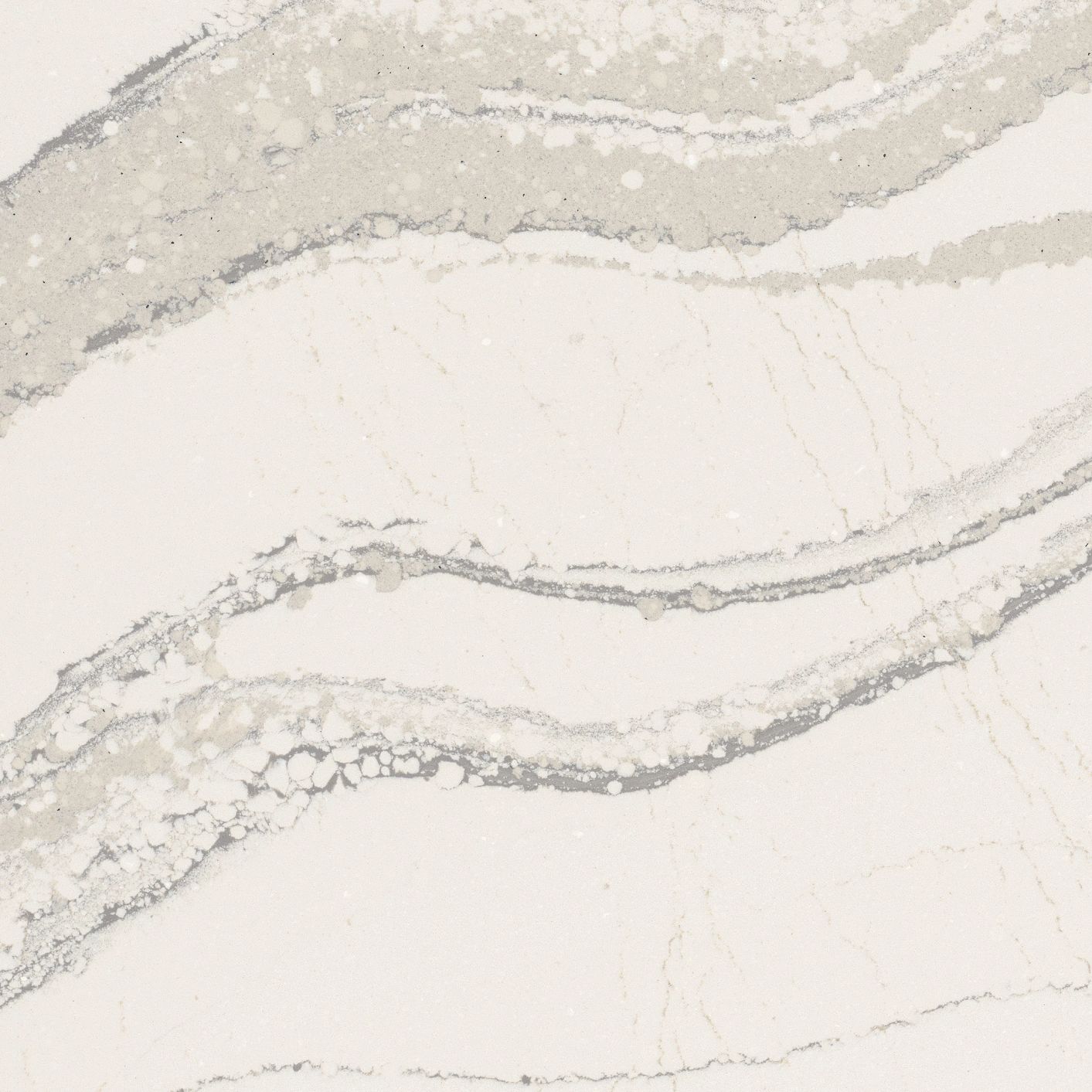 Brittanicca™ design detail
This light, bright, and spacious kitchen exudes farmhouse elegance with pristine Torquay countertops, white Shaker cabinets, and mixed metals. A formerly dark and dated space, this kitchen remodel highlights the potential for beauty in any space.

White farmhouse kitchen with Torquay™ countertops by Sellner Design.
Get the look: Order a sample of Torquay.
See more: Check out this kitchen's impressive before-and-after story and see more kitchens with Torquay.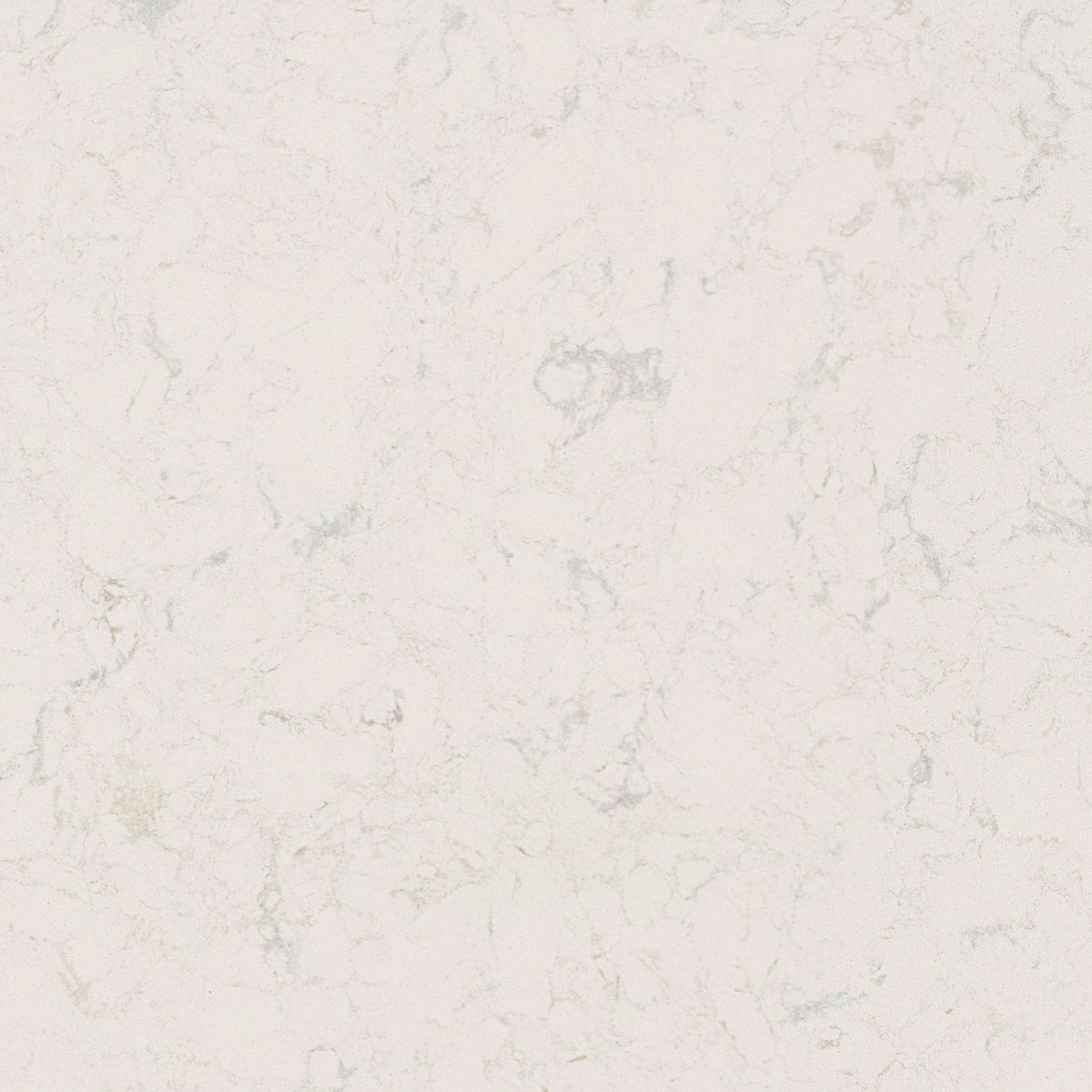 Torquay™ design detail
We love all the details of this glamourous kitchen from Kate Rumson of The Real Houses of Instagram, including Ella countertops and intricate patterned backsplash tile. Chosen with the help of her Instagram fans, each element combines for a space that suits her love for elevated neutrals and luxe materials.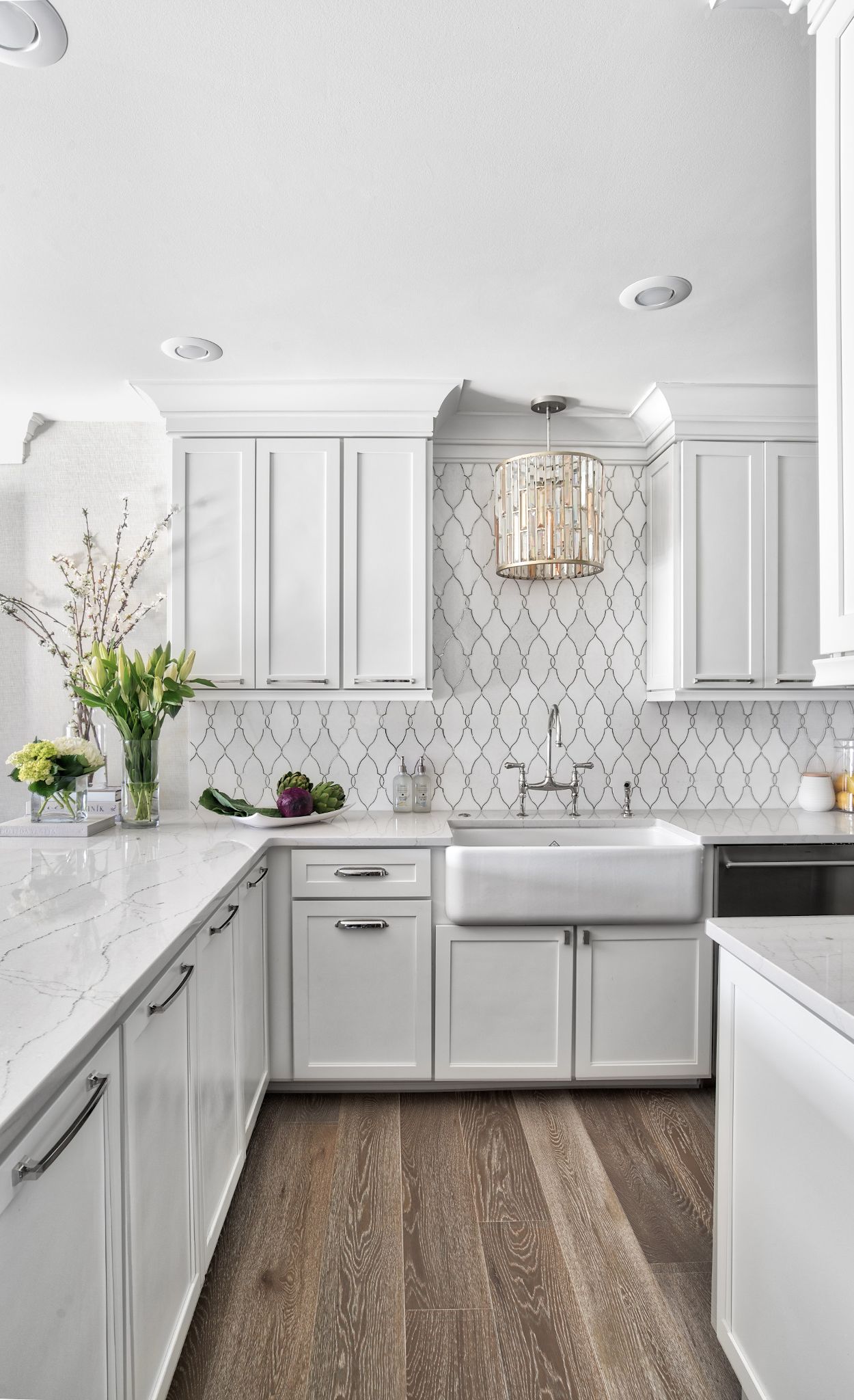 Kate Rumson's kitchen features an elegant pairing of Ella™ countertops and tile backsplash. Photo: Chris Veith Interiors.
Get the look: Order a sample of Ella.
See more: Check out Kate Rumson's equally lovely powder room with Ella. See more elegant Ella kitchens and learn why Cambria is an upgrade from marble.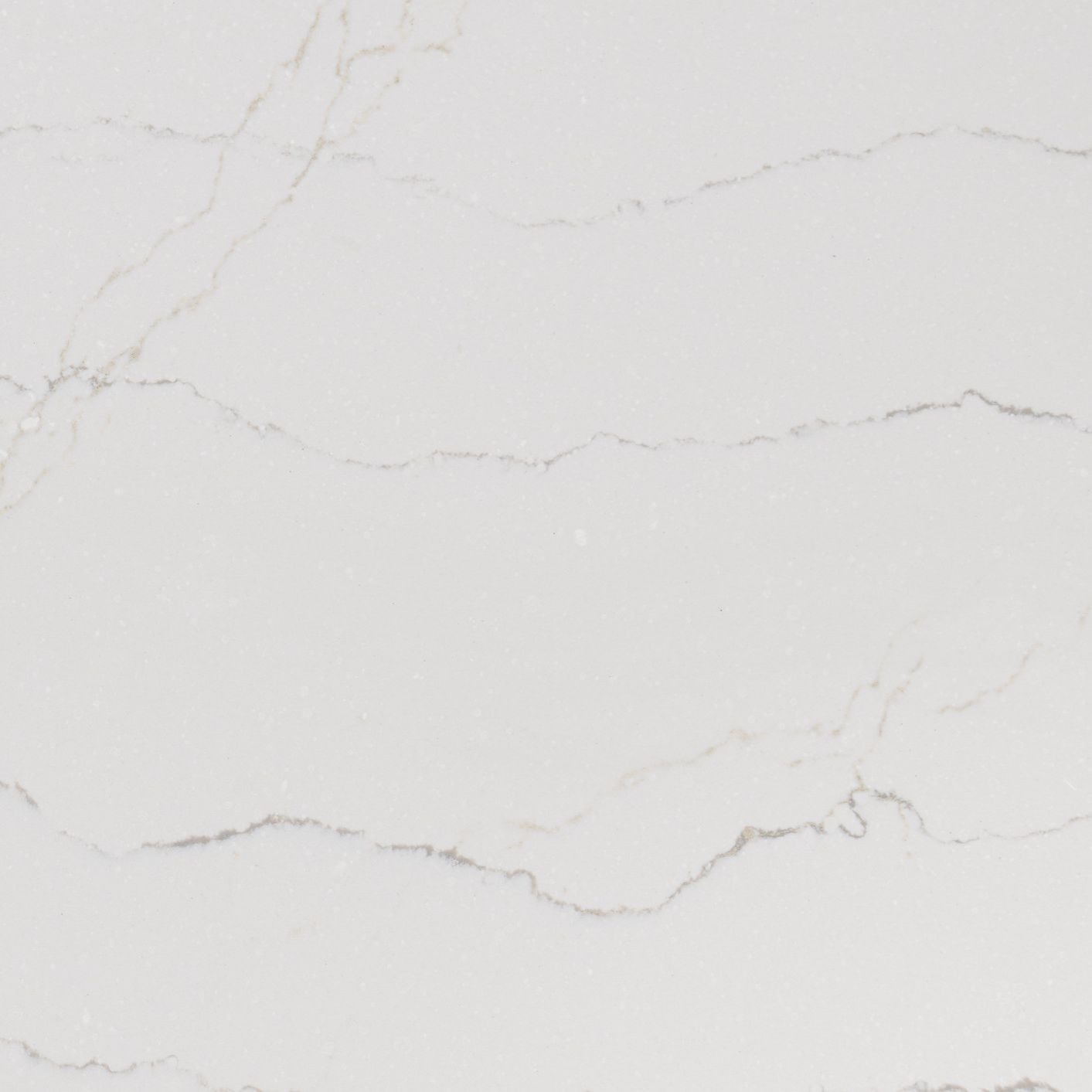 Ella™ design detail
This breathtaking space proves that with kitchen islands, more is more. With subtle marble-like movement, Torquay is the perfect white countertop design for this French-inspired custom kitchen.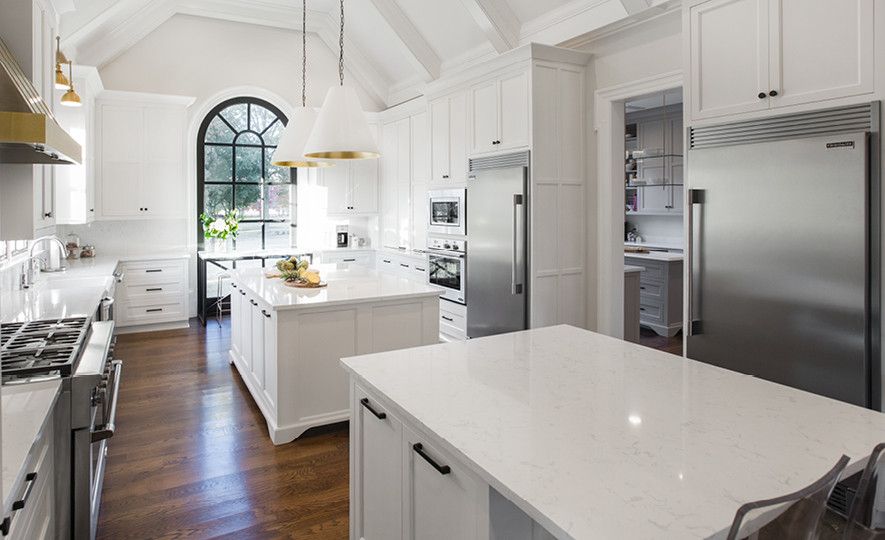 Double Torquay islands provide a stunning prep and serving space in this luxury kitchen by Melissa Sutherland. Photo: Matthew Lynn
Get the look: Order a sample of Torquay.
See more: Get ideas for double island layouts, Torquay countertops, and luxe white marble looks.
Cambria vanities: durable and hygienic bathroom countertops
Bathrooms are giving kitchens a run for their money in terms of Instagram love. It's easy to get swept away dreaming about starting your day in one of these spaces, each featuring a gorgeous Cambria vanity. Cambria is ideal for bathrooms because it is durable, easy-clean, and nonporous (meaning moisture and bacteria is never absorbed).
With springtime hues, matte black accents, and a high gloss Whitehall vanity, this master bathroom by Bria Hammel is a breath of fresh air. We love how the soft green cabinets pair with the simple, elegant white quartz countertop.
Cheery master bath with Whitehall™ vanity countertops and green cabinets. By Bria Hammel Interiors and SD Custom Homes. Photo: Spacecrafting
Get the look: Order a sample of Whitehall.
See more: Swoon over another space from Bria Hammel in her farmhouse kitchen guest blog. Get ideas for matte black accents in a master bath or powder room.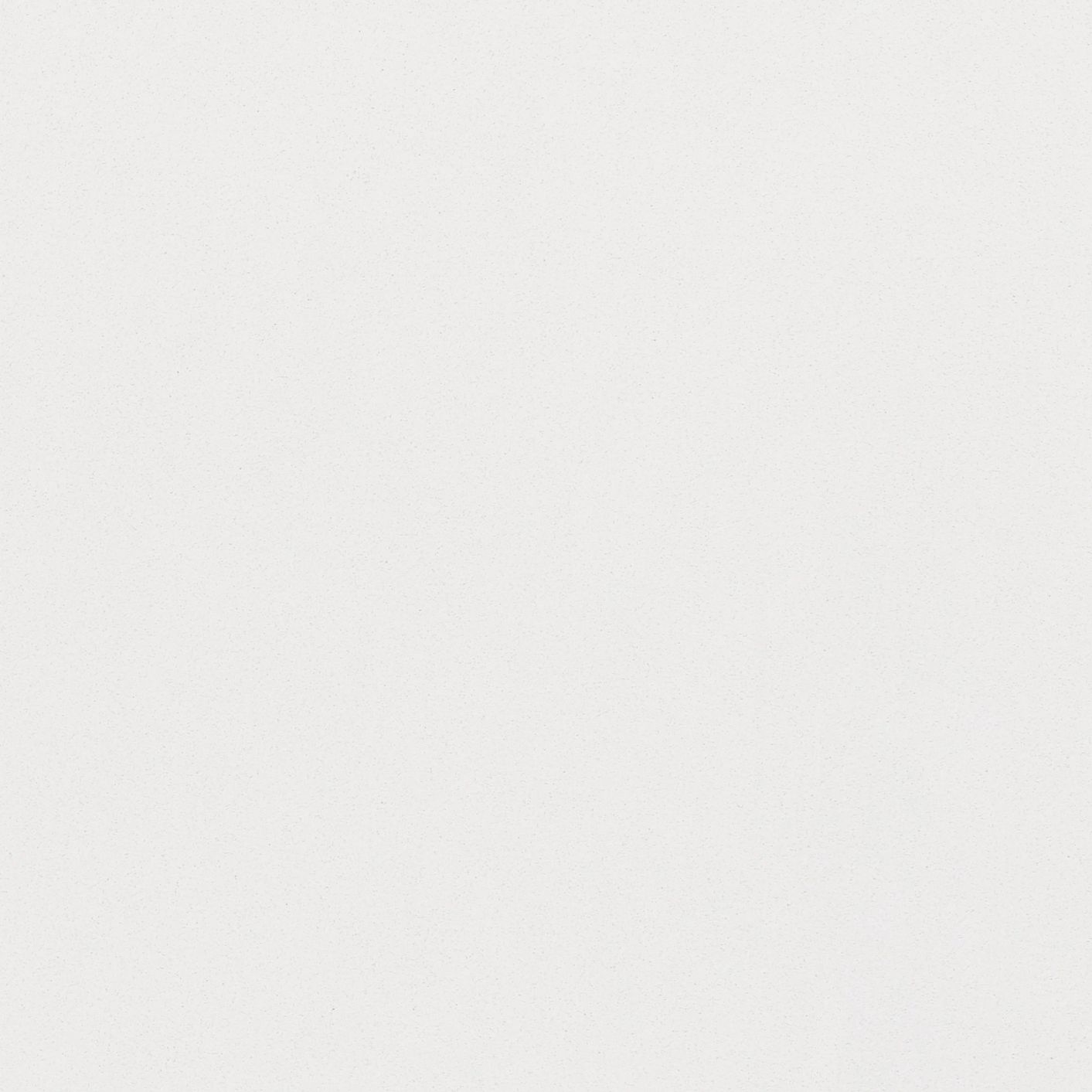 Whitehall™ design detail
Blue is another fresh pick to pair with white quartz for your bathroom vanity. This freestanding vanity features a soothing white Torquay top, dusty blue cabinetry, and brass hardware. A patterned cement tile floor and greige subway tile make for the perfect #TileTuesday moment.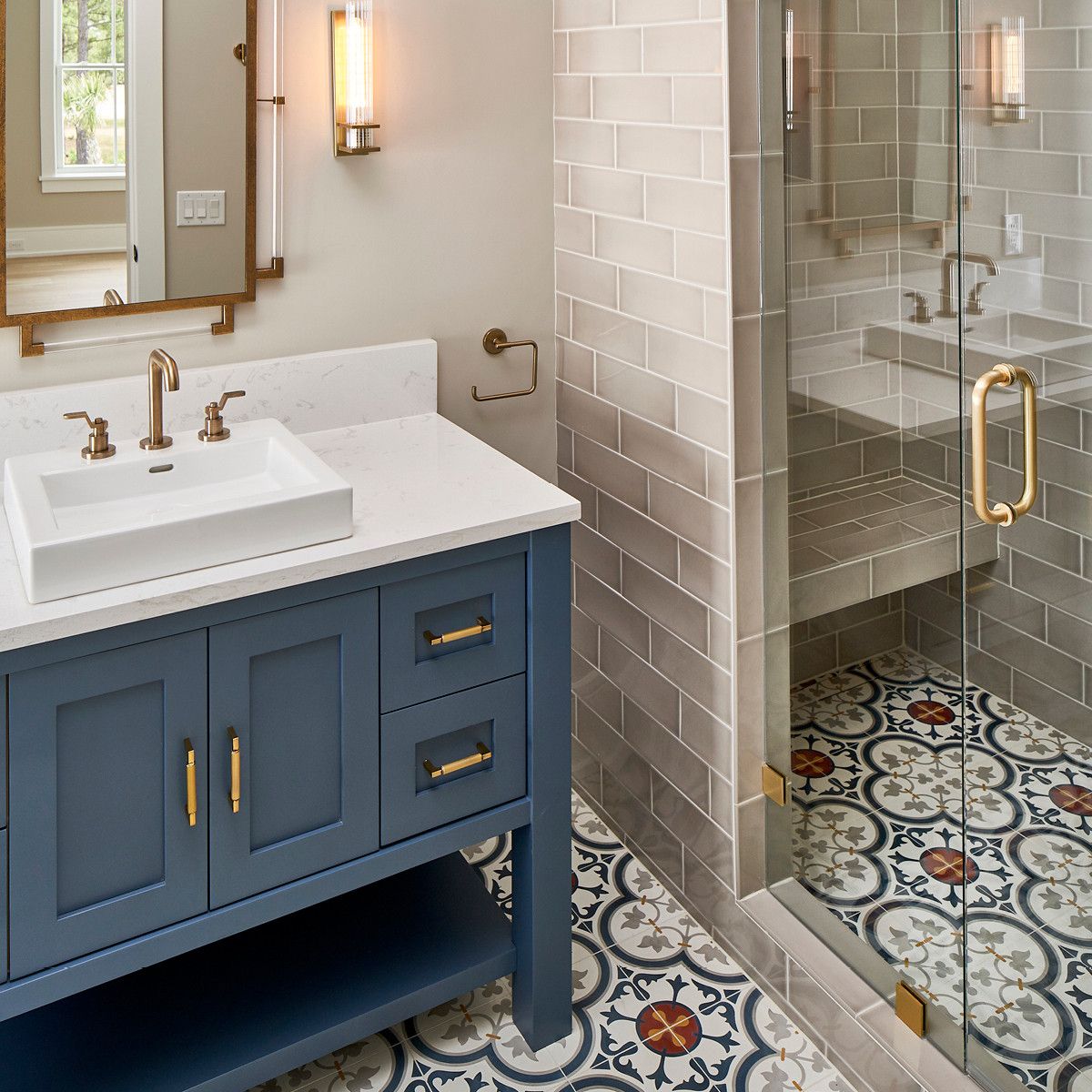 This charming bathroom by Jackson Built Homes features a blue vanity with Torquay top and patterned tile floor.
Get the look: Order a sample of Torquay.
See more: Learn why Torquay is a superior marble alternative. Get ideas for blue bathrooms and pattern-play powder rooms.
This mod space makes a striking statement with a floating Rose Bay vanity. Dramatic black marble veining against a white backdrop makes this natural quartz design a perfect pair for matte black accents and white herringbone tile. A custom shelf crafted from Rose Bay is a spa-inspired element, adding a sleek storage spot to this high-contrast bathroom.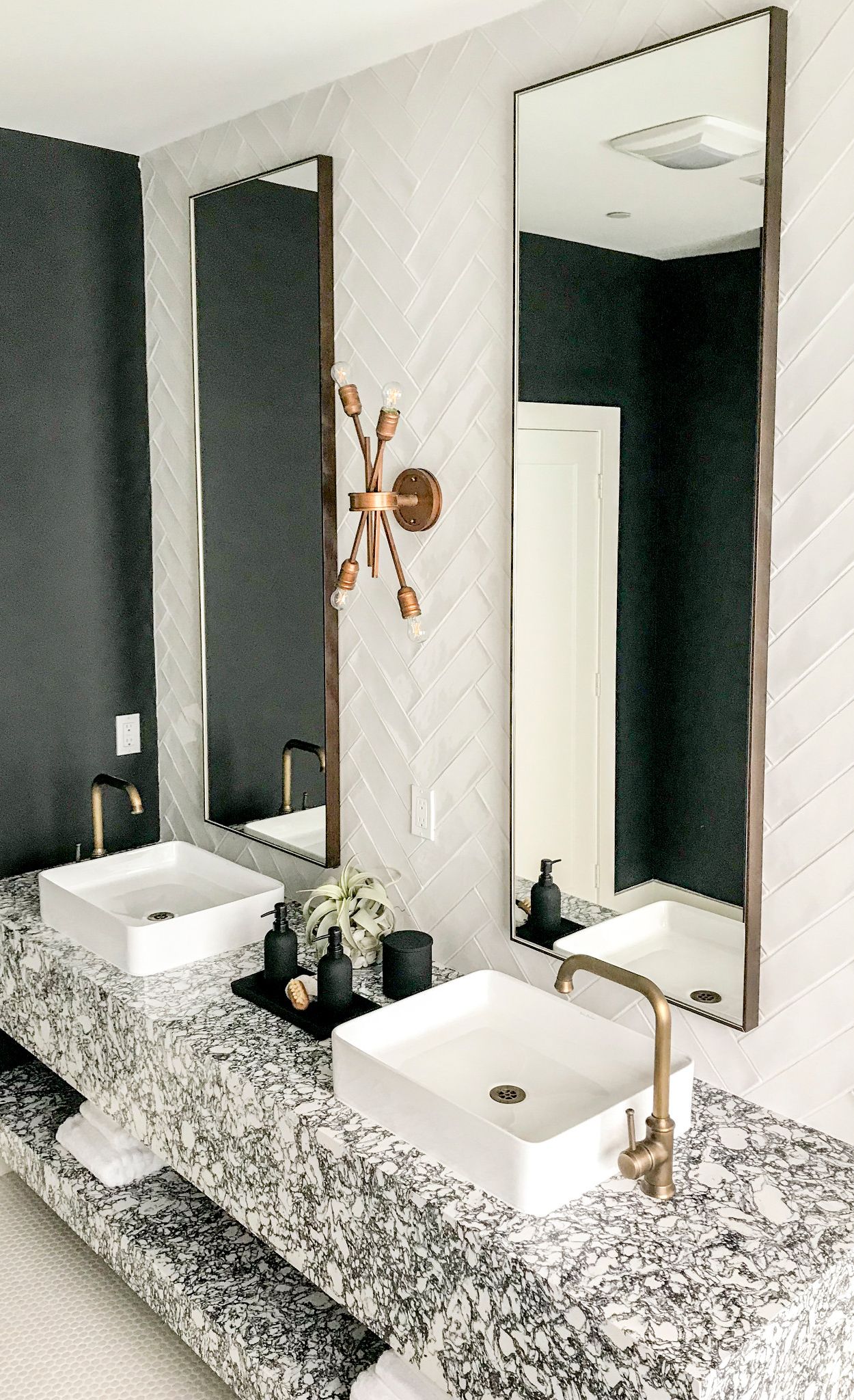 Black and white bathroom with Rose Bay™ dual vanity and herringbone backsplash by Sire Design.
Get the look: Order a sample of Rose Bay.
See more: Help yourself to more high-contrast design inspo and ideas for accenting with matte black.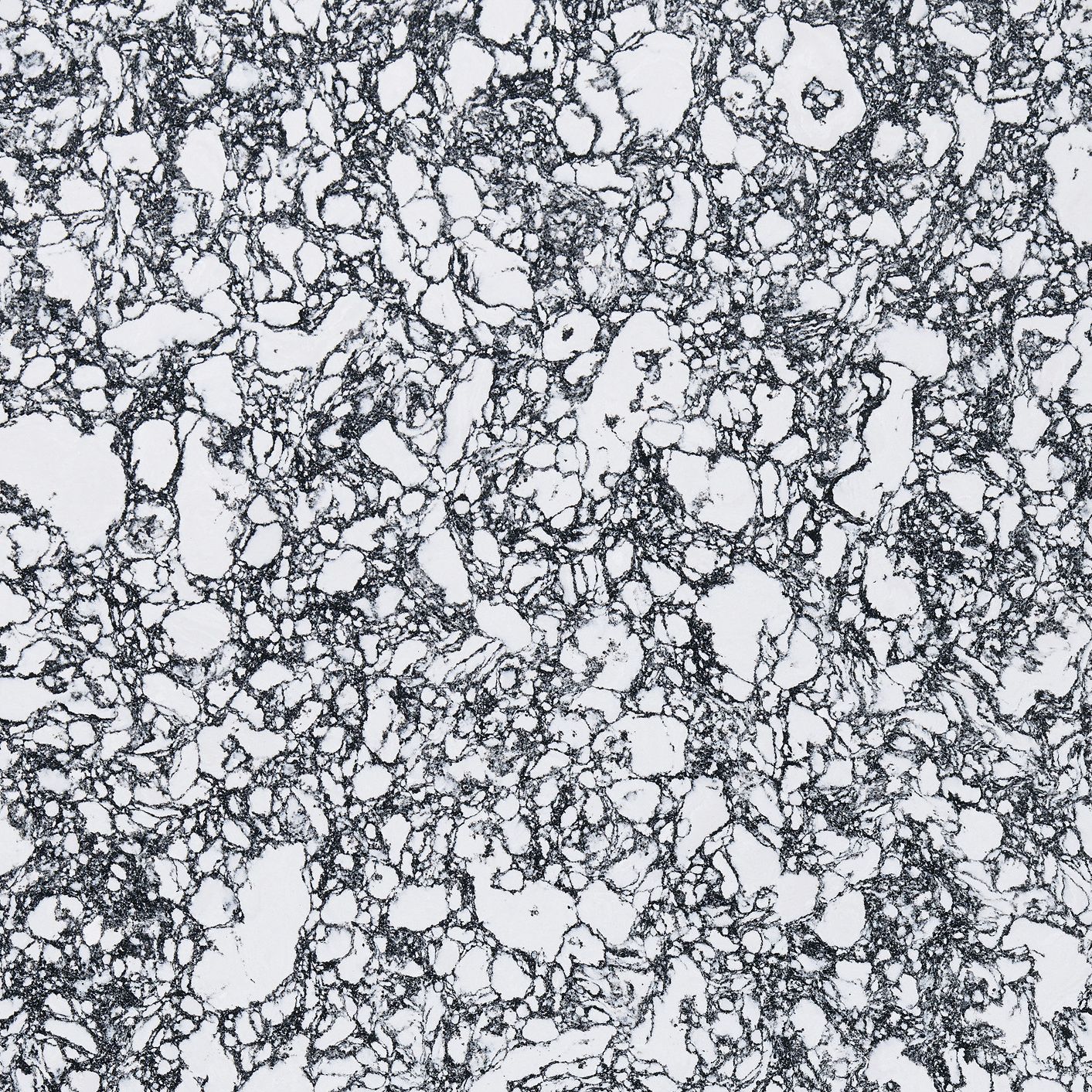 Rose Bay™ design detail
Color in the kitchen: gorgeous green cabinets pair with white countertops
We've seen a return to color in the kitchen and one design combination that feels effortless and fresh is rich green cabinetry paired with white quartz. We love how hunter green, teal, and emerald hues pair with marble-look designs from Cambria.
Emerald green cabinets paired with the sweeping movement of Brittanicca make this modern farmhouse kitchen effortlessly elegant. A Brittanicca backsplash extends the beauty of the countertops as a striking focal point in the space. Brass hardware adds a glamorous final touch to this jewel-toned kitchen.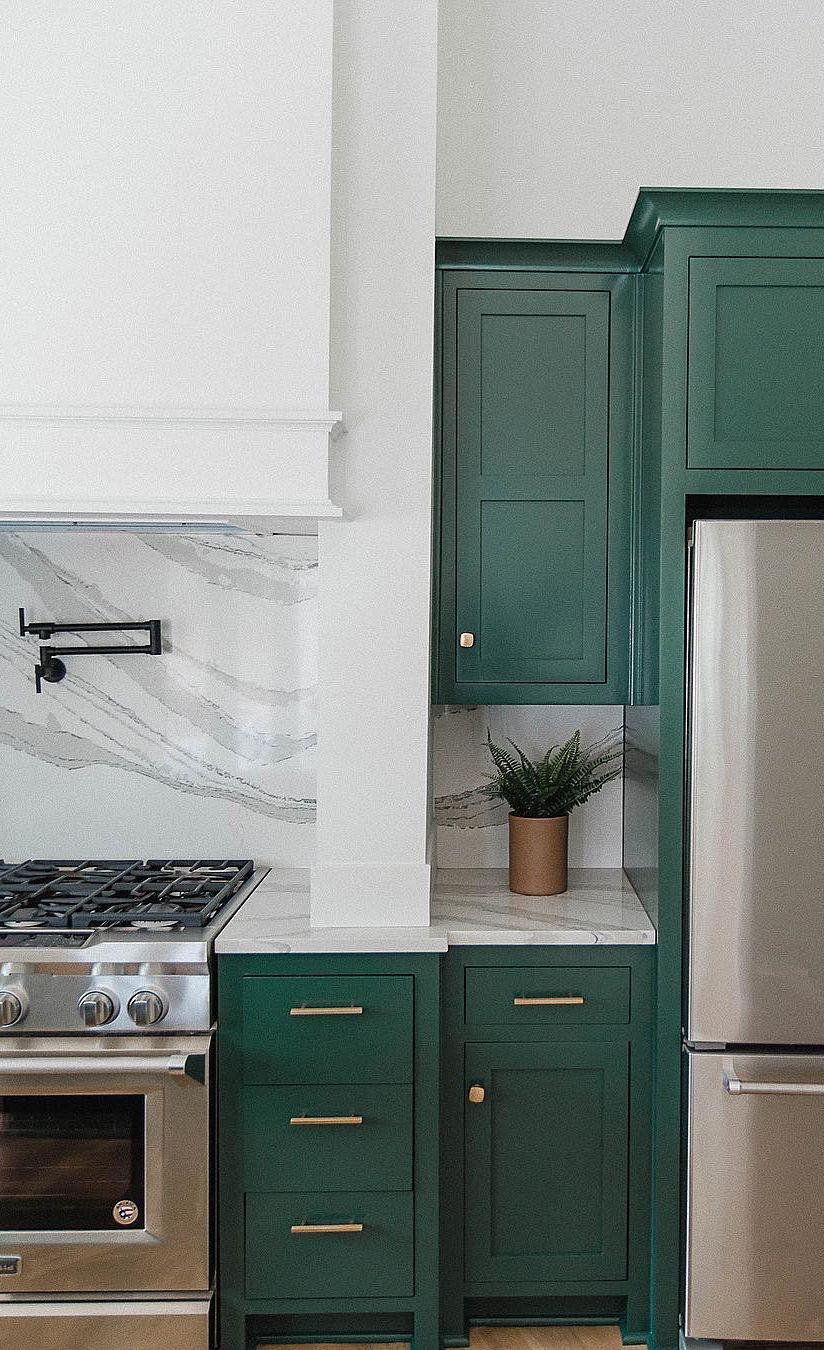 Green farmhouse kitchen with Brittanicca™ countertops by Rooted KC.
Get the look: Order a sample of Brittanicca.
See more: Check out our favorite green kitchen ideas and explore more Brittanicca home inspiration.
A dreamy pine green hue pairs with crisp, white Newport countertops for a romantic and cozy farmhouse palette from Jaclyn Peters Design. A vintage kilim rug adds texture to light wood flooring while matte black accents bring a modern touch.

Green and white farmhouse kitchen with Newport™ countertops by Jaclyn Peters Design.
Get the look: Order a sample of Newport.
See more: Tour another stunning home by Jaclyn Peters Design and explore these pairing ideas for green paint and white quartz countertops.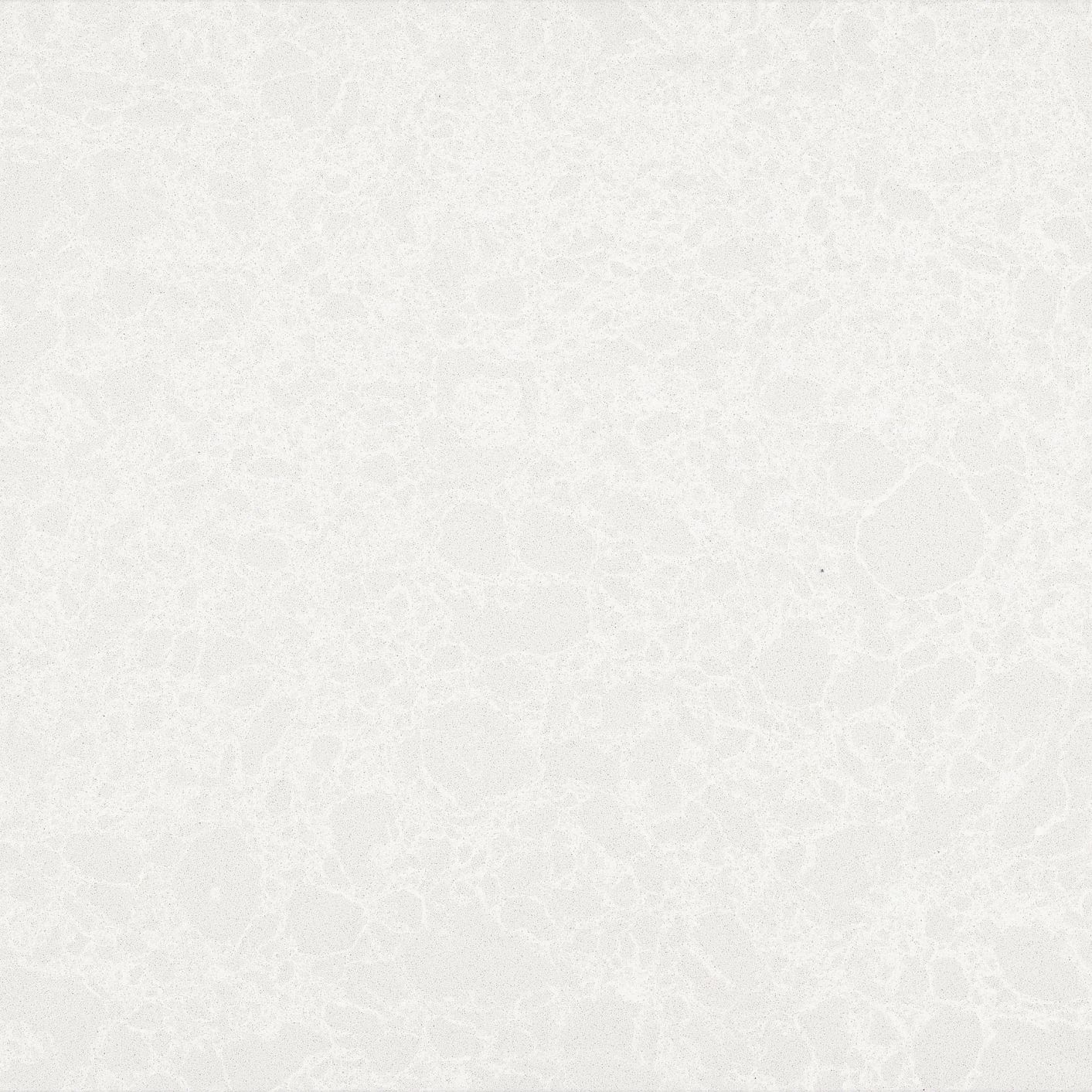 Newport™ design detail
Coastal charm
Another #kitchencrush that earns those double-taps is a coastal-inspired space. Whether it's California casual or East Coast chic, we can't get enough of the relaxed yet refined vibes of a coastal kitchen.
A gray and blue palette gives a nod to the nautical in this beach cottage kitchen. This small-space kitchen remodel from Will Taylor of Bright Bazaar features Torquay Matte countertops, navy cabinets, gray subway tile backsplash, brass accents, and a farmhouse sink.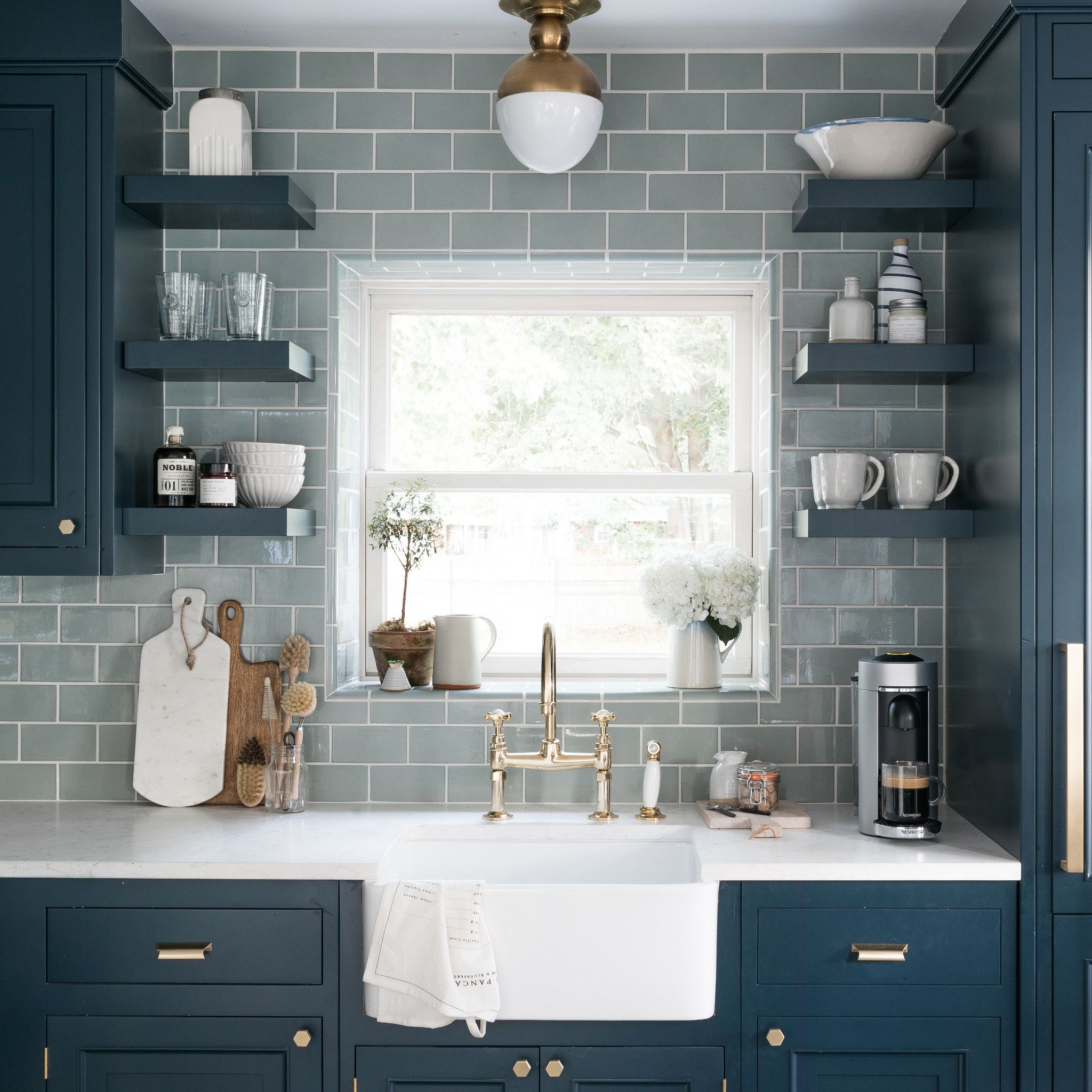 Navy and gray kitchen with Torquay Matte™ countertops by Will Taylor.
Get the look: Order a sample of Torquay. To see Cambria Matte finish, order a sample of Carrick Matte™.
See more: See the inspiring before-and-after of this kitchen renovation. Get ideas for blue kitchens, coastal kitchens, and farmhouse sinks paired with Cambria.
Commercial spaces with Cambria
If you're planning a project, one way to find inspiration is through homes that offer a look you love. But you can also find home inspiration anywhere you swoon over design details or love spending time—from hip bars and restaurants to chic retail shops, studios, boutique hotels, and premier sports venues. These commercial hotspots with Cambria feature trend-forward design pairings that resonated with homeowners and designers alike.
This social club and event space features an industrial-glam bar area with show-stopping Brittanicca waterfall edge. In addition to its beauty, Cambria's durability and maintenance-free convenience make it a perfect fit for high-traffic areas.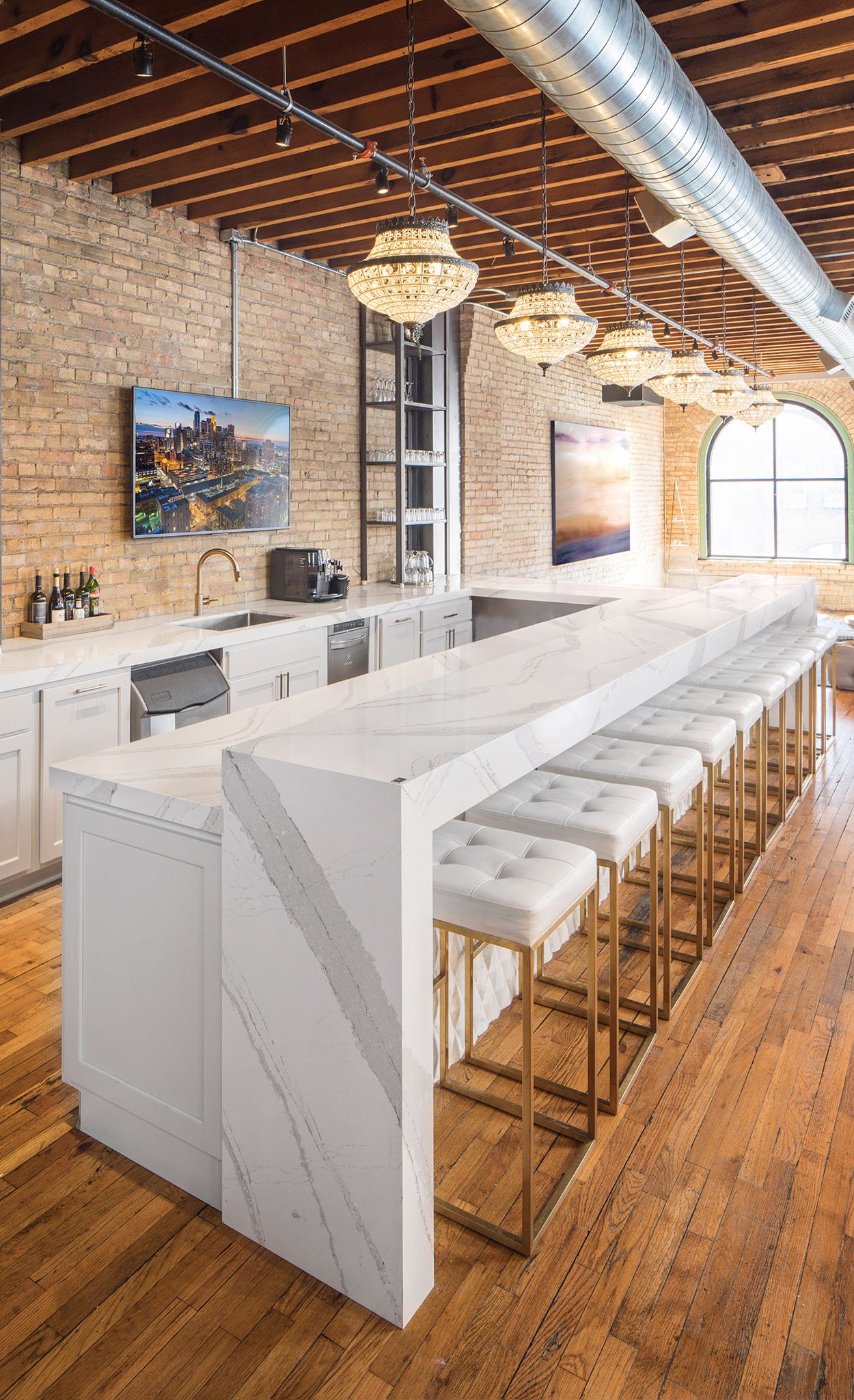 Stylish bar space at Brick x Mortar with Brittanicca waterfall bar.
Get the look: Order a sample of Brittanicca.
See more: See other areas of this space here. Explore more Marble Collection™ looks in commercial spaces.
This yoga studio with Annicca™ countertops and reception desk serves up design Zen. With gold and purple sparkle infused in the veining, Annicca is the perfect marble alternative countertop to pair with weathered woods, brass accents, and greige paint.

Chic reception area at LIT Life + Yoga studio featuring Annicca™.
Get the look: Order a sample of Annicca.
See more: Learn why Annicca and other Cambria designs are a smart alternative to marble.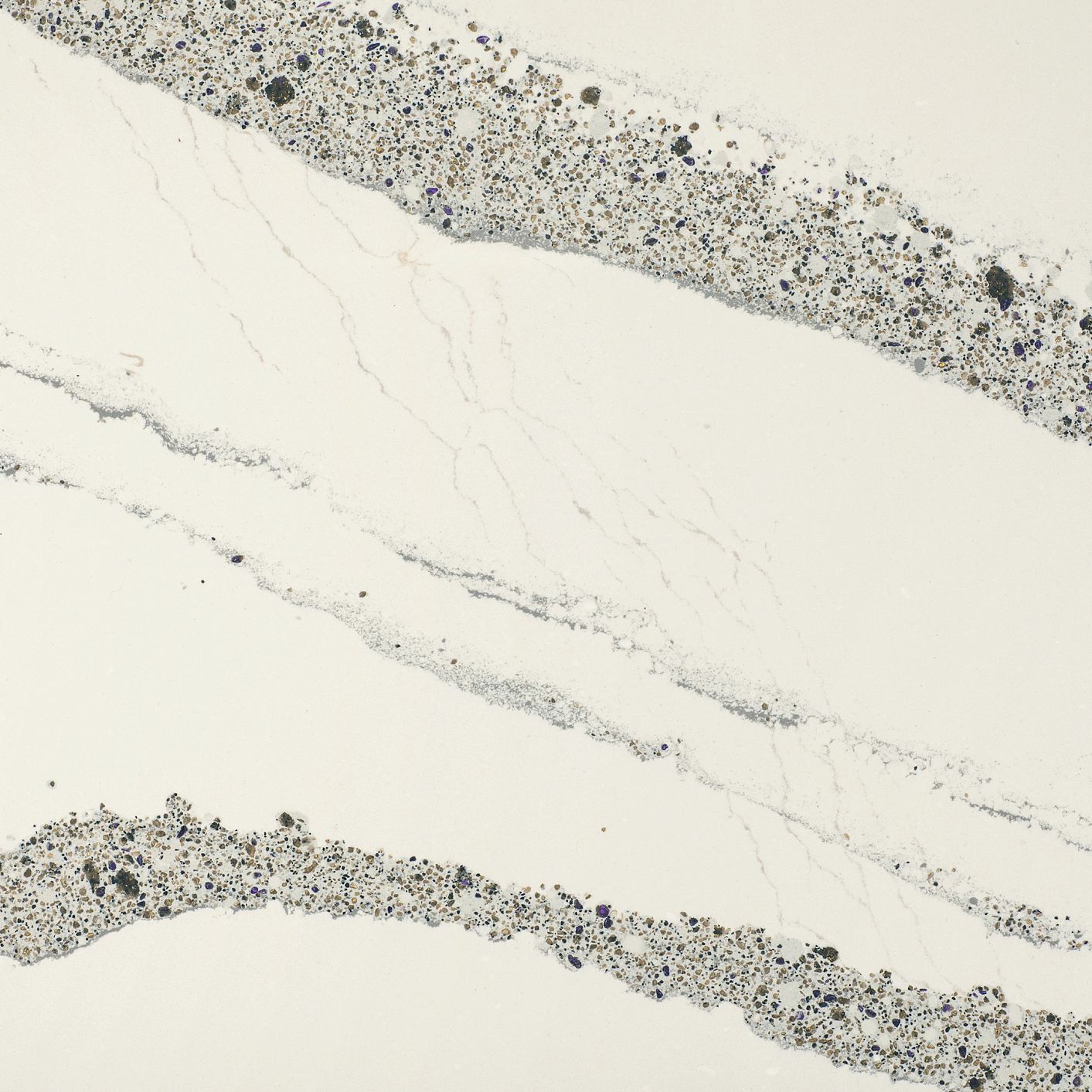 Annicca™ design detail
Bold design choices pay off in this Scandi-chic studio renovation from Wit & Delight. Featuring low-sheen Brittanicca Matte paired with dark navy subway tile, the Studio 125 kitchen area makes a stylish backdrop for events and photo shoots with durability to handle daily workplace demands.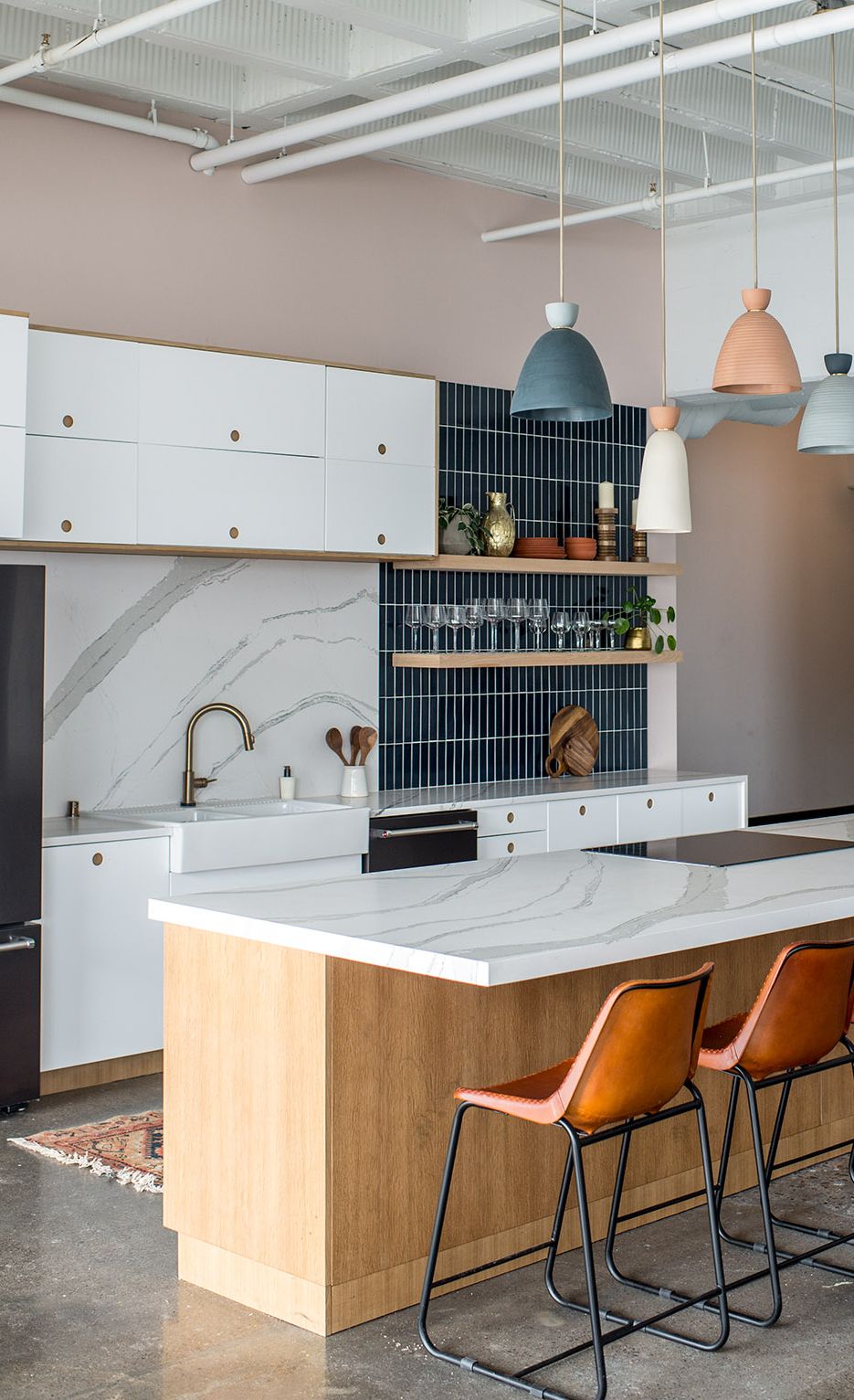 Scandi-chic studio kitchen with Brittanicca Matte™ and vertical subway tile backsplash by Wit & Delight.
Get the look: Order a sample of Brittanicca Matte.
See more: See more of the space in our Studio 125 tour, including a kitchenette with Swanbridge. Get all the details of the studio renovation and see Wit & Delight's home kitchen renovation.
Laundry rooms with Cambria countertops
Some of our most-liked pictures on Instagram provide home inspiration for spaces that are often overlooked. No longer an afterthought, laundry rooms are gaining momentum as areas that deserve more design love. These laundry rooms with Cambria transform a working space into a "wow' space.
This multipurpose room is the definition of #laundryroomgoals. Handpainted wallpaper, Ella countertops and ledges, and deep blue subway tile create a dreamy effect, while a functional dog wash adds the perfect place to pamper a pup.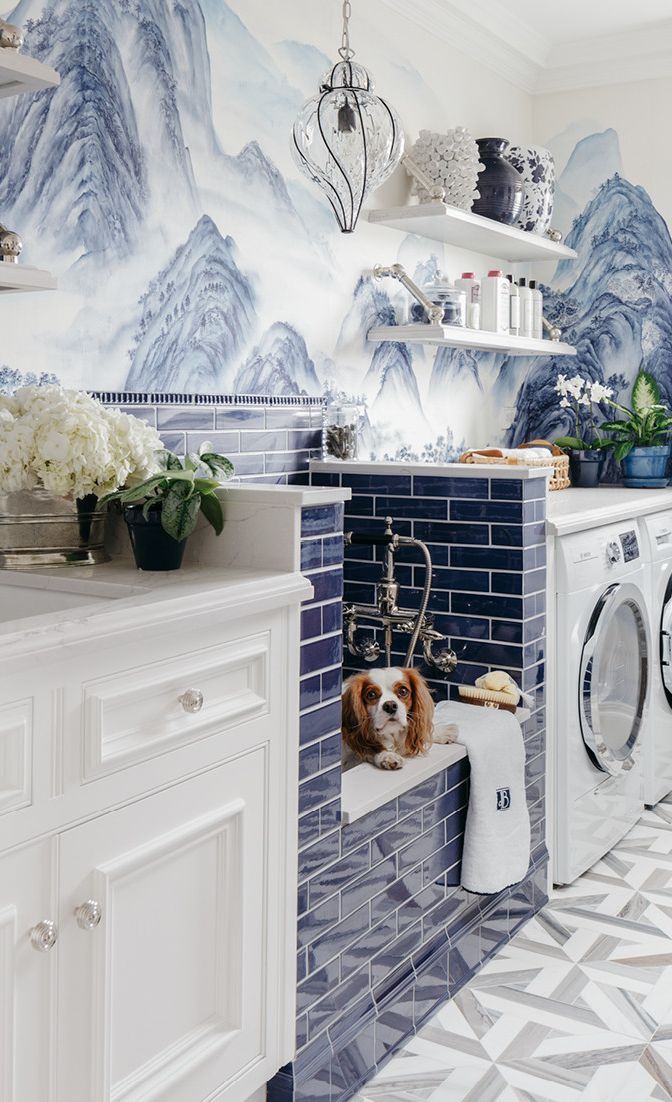 Glam laundry room with dog wash featuring Ella countertops by Dina Bandman Interiors. Photo: Christopher Stark
Get the look: Order a sample of Ella.
See more: Get more dog-friendly home inspiration and explore the beauty of Ella.
This laundry room features a Brittanicca-topped island with built-in drying racks. A maintenance-free Cambria island is the perfect spot to gather and fold clothing, while gray cabinetry provides ample storage in this stylish and smart space.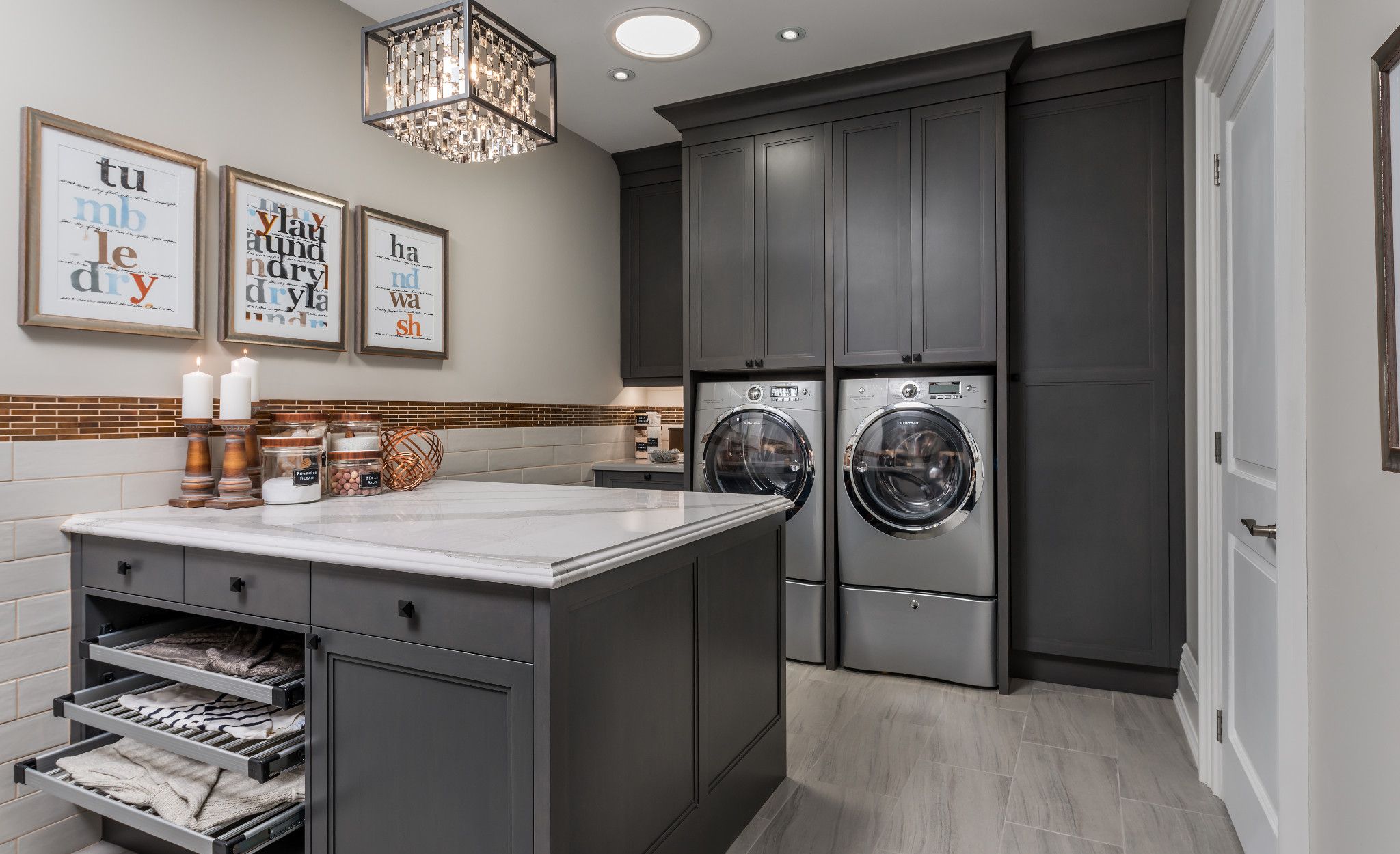 Laundry room island with Brittanicca™ countertops.
Get the look: Order a sample of Brittanicca.
See more: See how easy it is to clean Cambria countertops.
Closet islands with Cambria = #DreamCloset Goals
A dream home inspiration board isn't complete without chic closet ideas. As these most-liked pictures prove, closet goals aren't limited to clothing and islands are not only for the kitchen.
Landyn Hutchinson of Living with Landyn achieves elegant simplicity in her closet renovation. Her Brittanicca Warm Matte island lends a softness to the space that pairs perfectly with brass pendants and lucite pulls.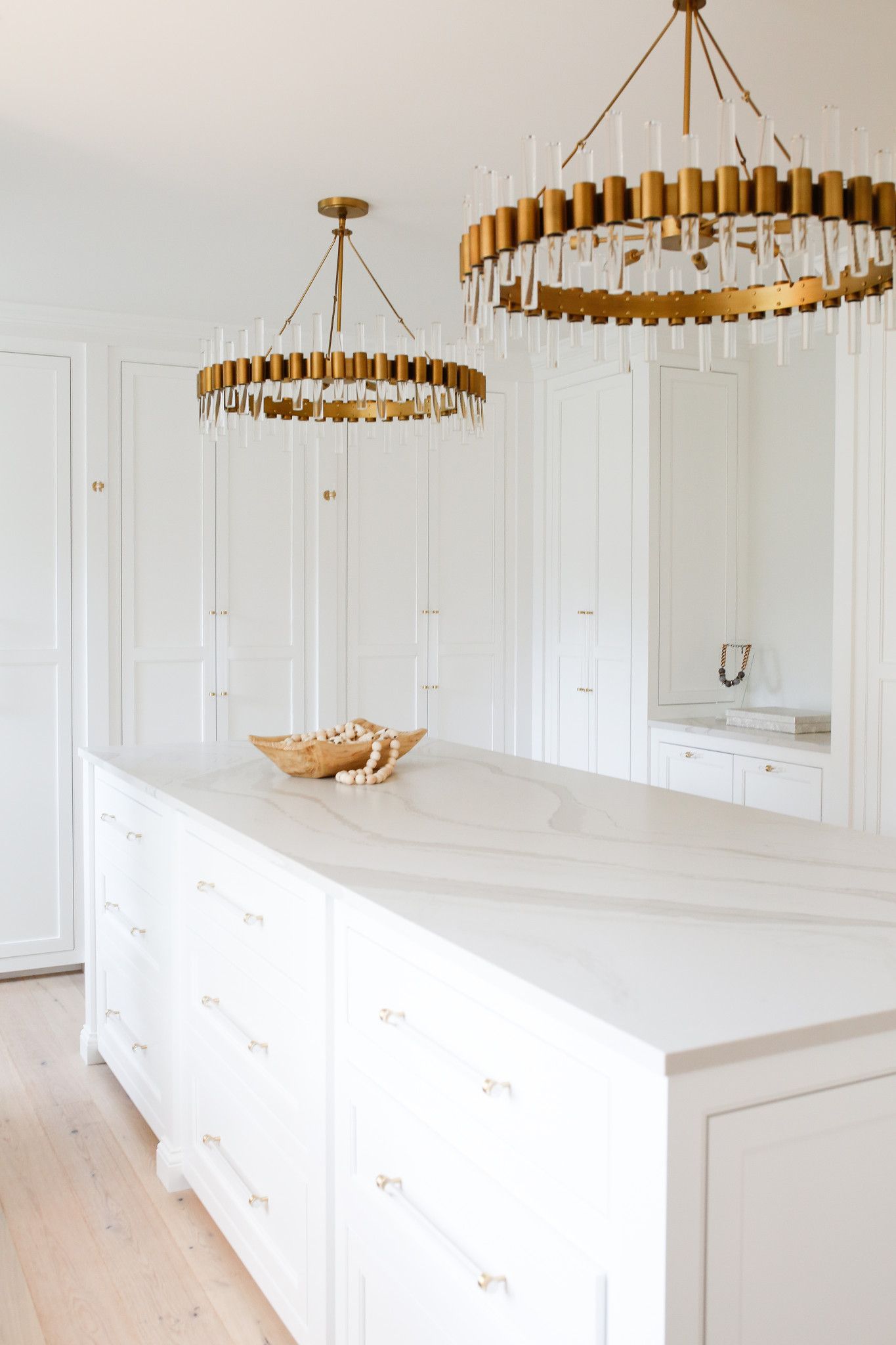 Living with Landyn closet renovation featuring spacious island with Brittanicca Warm Matte™ countertops.
Get the look: Order a sample of Brittanicca Warm. To see Cambria Matte finish, order a sample of Carrick Matte.
See more: Get the full remodel details on the Living with Landyn closet renovation. See another dream closet design featuring Delgatie™. See a kitchen featuring Brittanicca Warm Matte and more spaces with Brittanicca Warm countertops.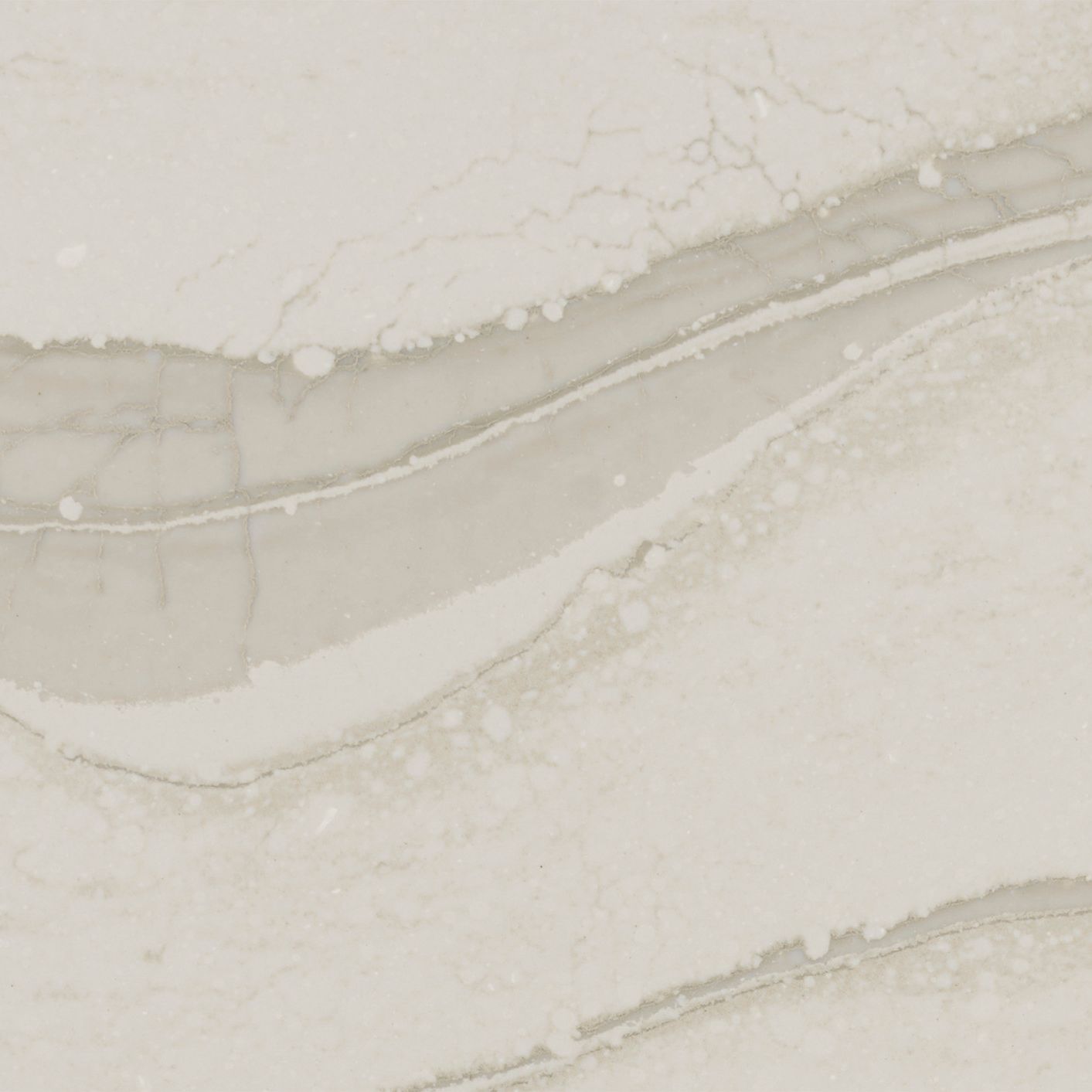 Brittanicca Warm Matte™ design detail
A Swanbridge closet island creates a luxe marble look and refreshing blank canvas for planning daily looks in this streamlined space. Other delightful dressing room details include a glam chandelier, brass pulls, and sleek mini-fridge.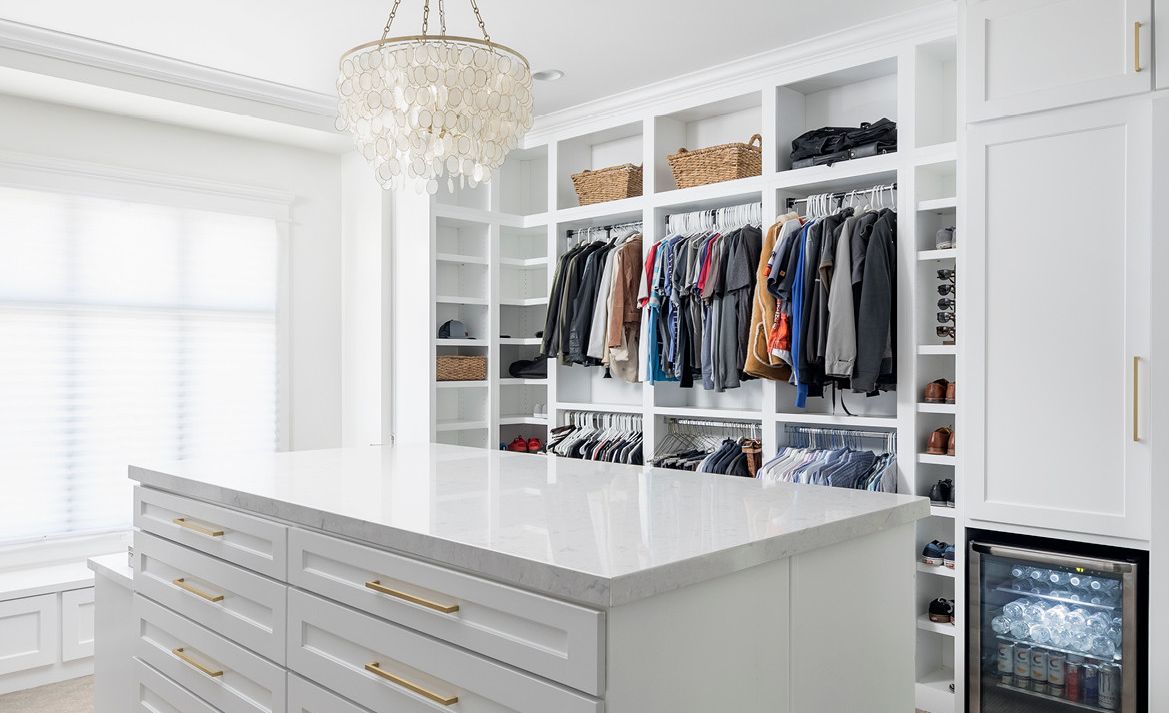 Streamlined closet with Swanbridge™ countertops by AFT Construction and E. Interiors. Photo: High Res Media
Get the look: Order a sample of Swanbridge.
See more: See more dreamy closet islands here. See why Swanbridge countertops are a luxe marble alternative.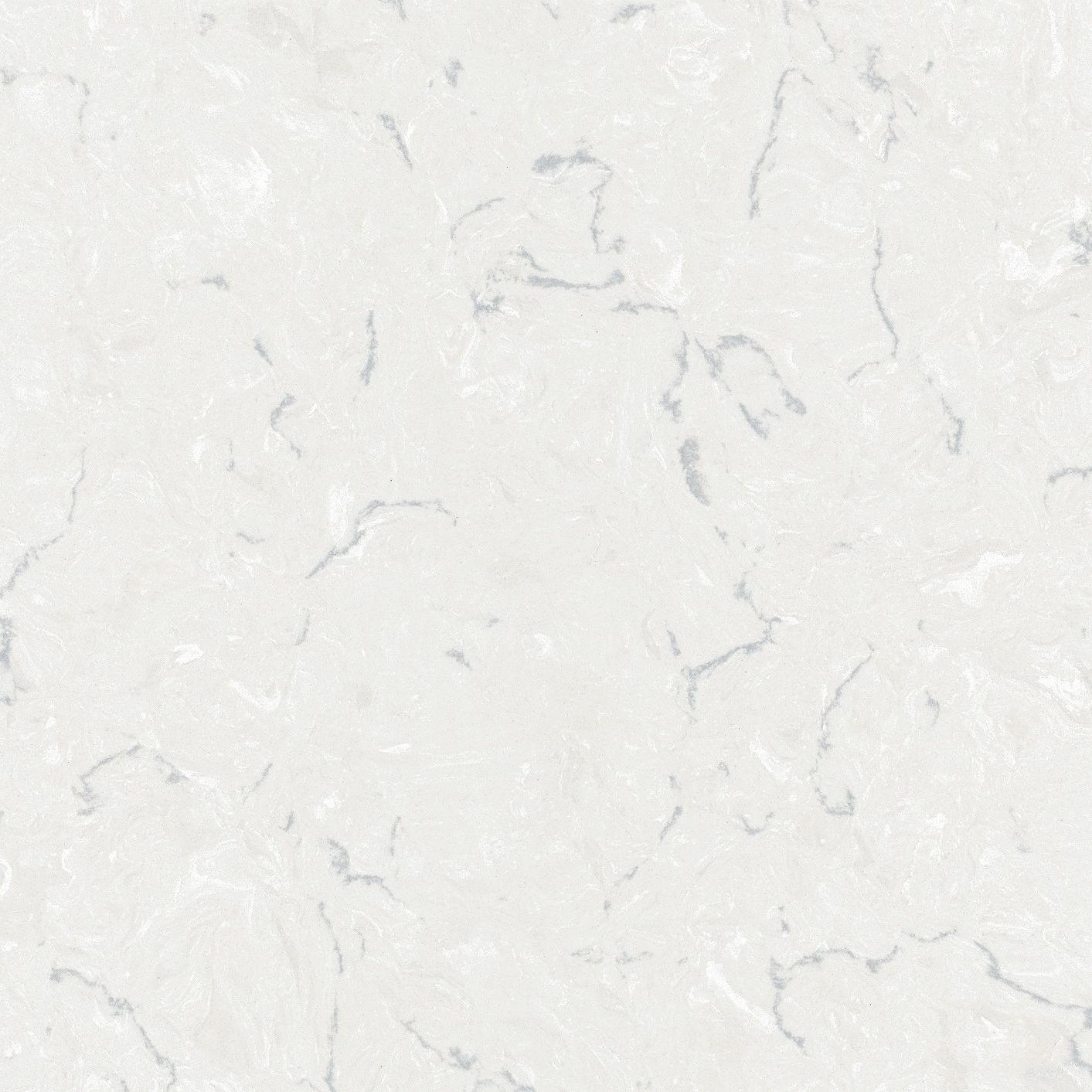 Swanbridge™ design detail
Cambria countertops for durable, stylish workspaces
Inviting and personalized design details make a workspace feel part of the home. We love how these home workspaces with Cambria inspire creativity through beautiful materials, thoughtful layouts, and smart storage.
This elegant craft room features an Ella island that allows for easy clean-up after art projects.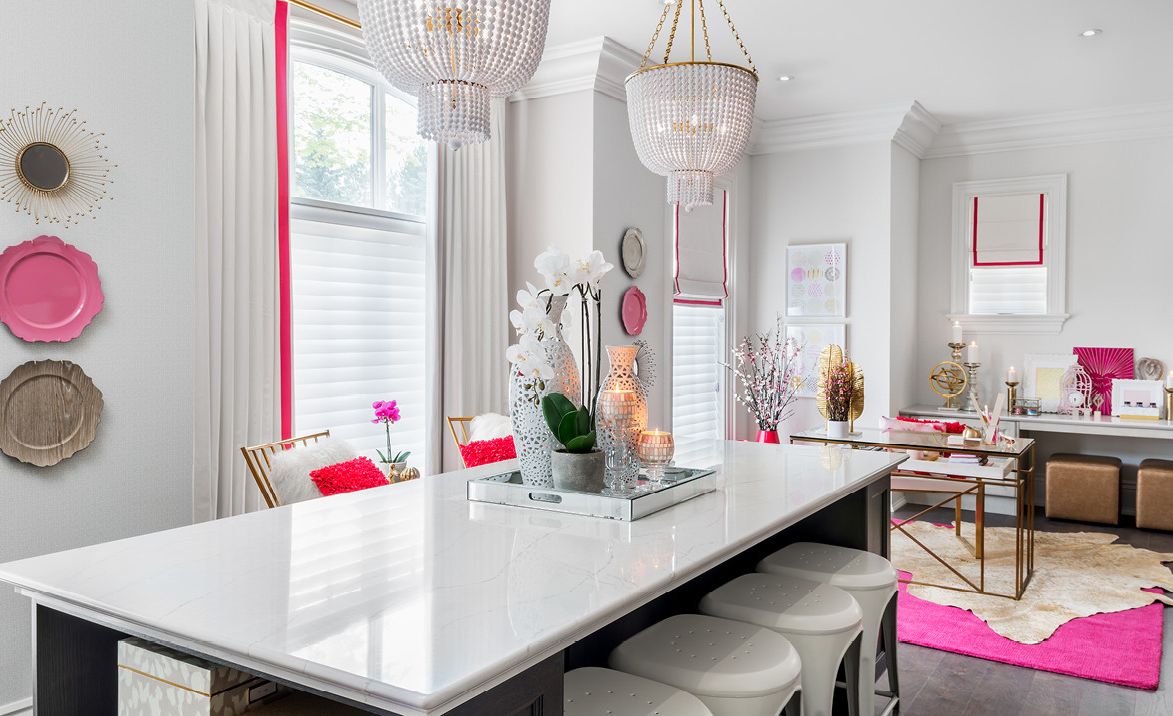 Glam craft room with an Ella™ countertop.
Get the look: Order a sample of Ella.
See more: Get more craft room and home workspace inspiration and see more spaces with Ella.
Home inspiration in every room
We always swoon over fireplaces and backsplashes with Cambria as they add a new dimension to its beauty, showcasing the movement and texture each design on a vertical plane. And Cambria's durability and maintenance-free convenience make it a smart choice for almost any interior application.
With powerful movement and intriguing gray and taupe tones, Galloway makes a stunning focal point as a full-height backsplash amid dark cabinets, sleek range hood, and bold chandelier.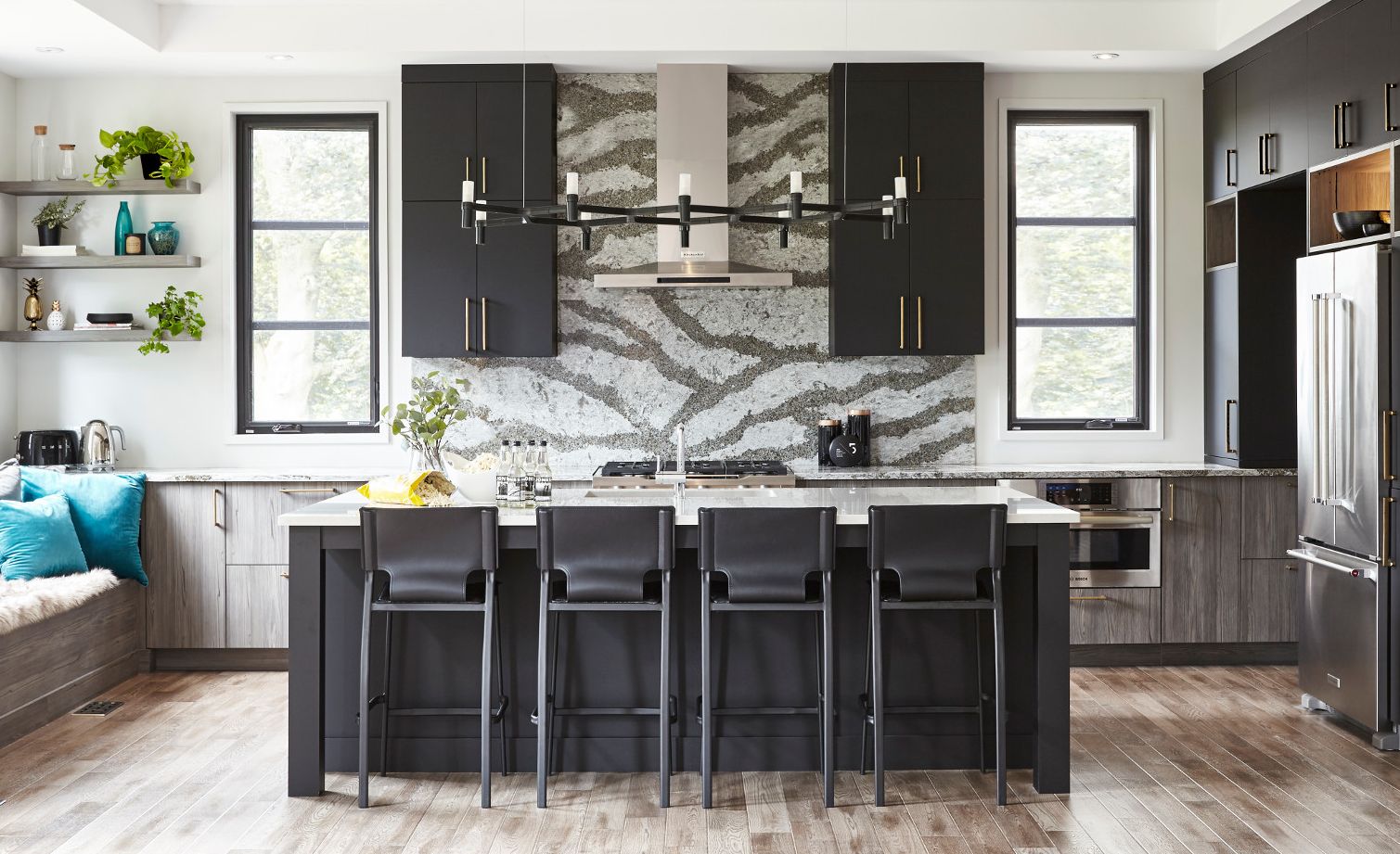 Bold kitchen design featuring Galloway™ backsplash by Square Footage Inc.. Photo: Valerie Wilcox
Get the look: Order a sample of Galloway.
See more: Learn more about the benefits of a natural quartz backsplash. Get tips for designing with matte black in the kitchen.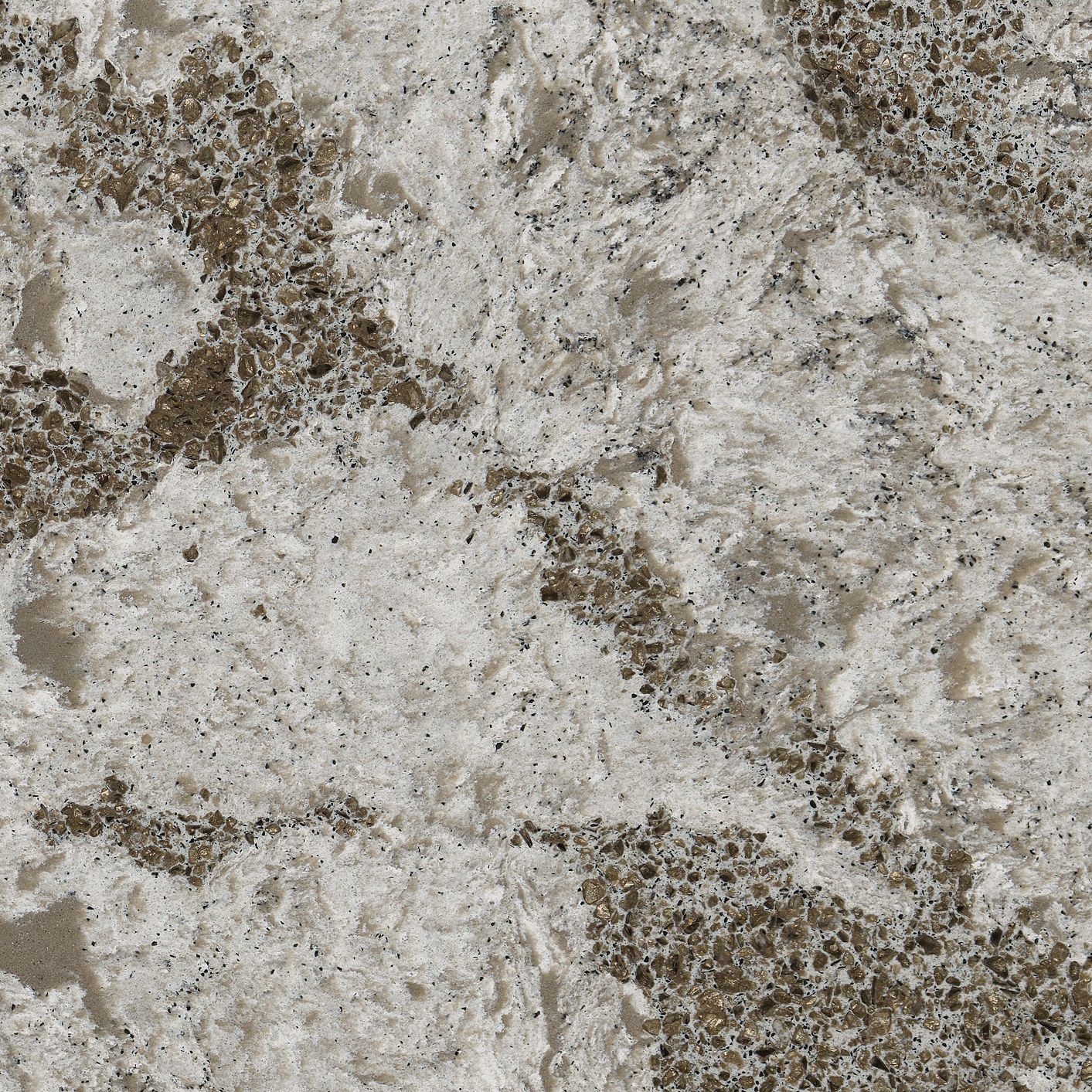 Galloway™ design detail
Have a favorite look of these most-liked Instagram pictures? Save or pin it to keep it handy. When you're ready to start your project, visit a Cambria dealer and bring your home inspiration photos with you. Your dealer can help you walk through your ideas and discuss how to bring your vision to life. It's just a matter of time before your new #MyCambria space draws all the love on Instagram!