High maintenance has no place in your high-traffic areas. The less time and energy it takes to clean your kitchen, the more time you have to enjoy entertaining, mealtimes, and more in the heart of your home. The easy-care convenience of Cambria is an added benefit to its beauty and it couldn't be simpler to ensure your countertops remain as flawless as the day they were installed. Here are three things you need to know: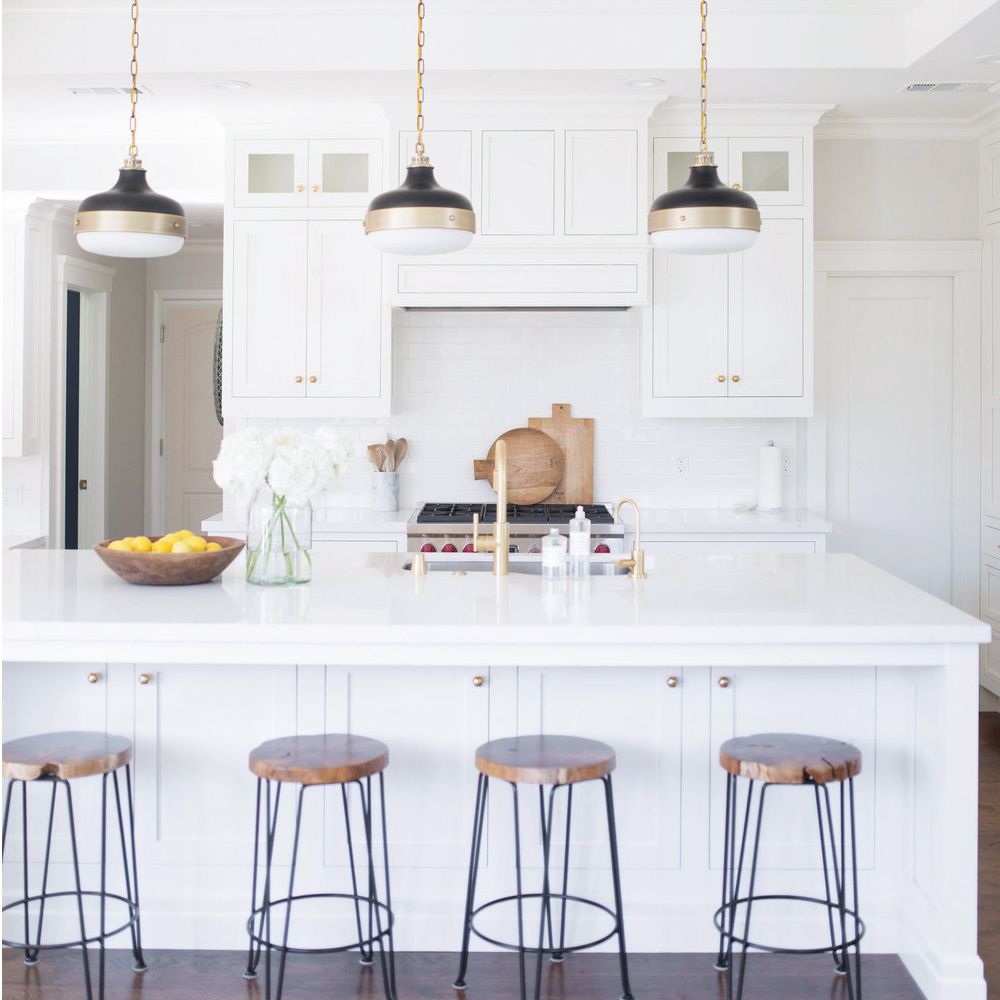 1. Keep it simple.
Harsh and heavy-duty cleaners are unnecessary with Cambria. For clean-up with ease, all you need is warm water and a soft cloth. Cambria is nonabsorbent and therefore hygienic; perfect for a hardworking countertop. A stain-resistant countertop means you can let that wine spill linger without any worries.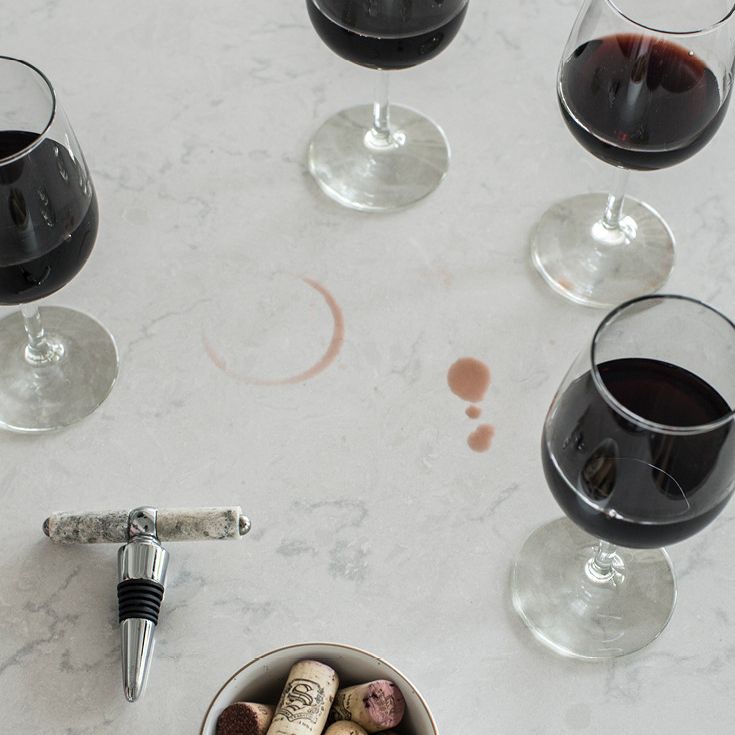 2. Never polish. Never seal.
It's easier than you think to keep your kitchen pristine. Cambria countertops never need routine polishing or sealing, which means countertop maintenance can be crossed off your to-do list for good. Other natural stone countertops require regular long-term maintenance – learn more about countertop pros and cons.
3. Note these helpful reminders.
Entertaining can be stressful, especially when there is cooking involved. Your easy-to-clean Cambria should be the least of your worries. As with all natural stone surfaces, you should not put direct heat on Cambria, so be sure to keep a trivet or closed-weave hot pad handy to protect your countertops. Stock up on a few accessories that complement your space, such as a geometric metal trivet for a modern space or a natural wood trivet for some farmhouse flavor.
If you wish to take the extra step of disinfecting your surfaces, please see the following list of Cambria-approved disinfectants that meet Centers for Disease Control and Prevention (CDC) guidelines.
70 percent isopropyl rubbing alcohol
Homemade spray mixture of 4 teaspoons of bleach and 1 quart of water.* Let this solution sit on the surface for 60 seconds, then wipe with a dry cloth. Next, rinse the surface with clean water and dry with a soft cloth.
Lysol® Disinfectant Spray
Professional Lysol® Disinfectant Spray
For more resources and helpful downloads, visit our Care and Maintenance page or give our Cambria customer care team a call at 1-866-CAMBRIA.