Have your sights set on Smithfield? Refined Smithfield is a specter of soft white with a hint of warmth and faint veins just under the surface of this dignified design. A marble alternative from Cambria's updated palette of white, Smithfield proves the neutral hue is anything but basic and makes choosing the right white easier than ever before.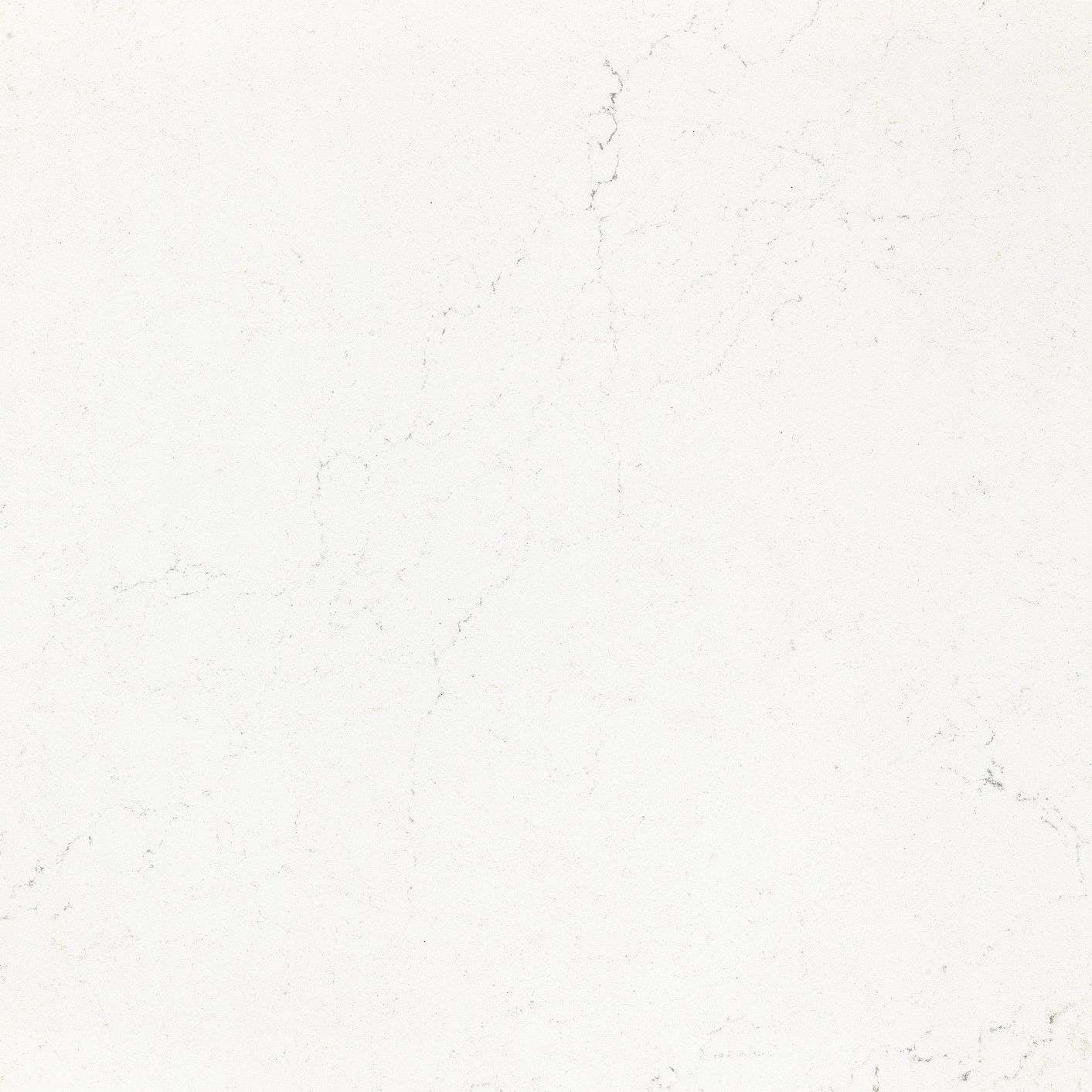 Cambria's marble alternatives fit the look needed for any commercial or residential project with a beauty that will not fade. While beautiful, marble requires regular maintenance and is easily damaged. Comparatively, Cambria's marble alternatives provide an elegant solution with durable, food-safe, and maintenance-free surfaces.
An especially deceiving interior design misconception is that white equates to boring, but Cambria knows white is timeless. Stylish yet serene, Smithfield adds subtle depth with a delicate and muted palette that pairs well with any interior aesthetic.
Here, we have curated six standout Smithfield spaces—from striking powder bathrooms and traditional kitchens to a cozy lounge and a design-forward smart space—that prove why Smithfield is a design option that is just as beautiful as it is easy to love and care for.
Cozy Kitchen Refresh
Smithfield shines in this warm-wood kitchen refresh. The stunning white countertops and backsplash paired with unique wooden hardware bring this space from dated to darling.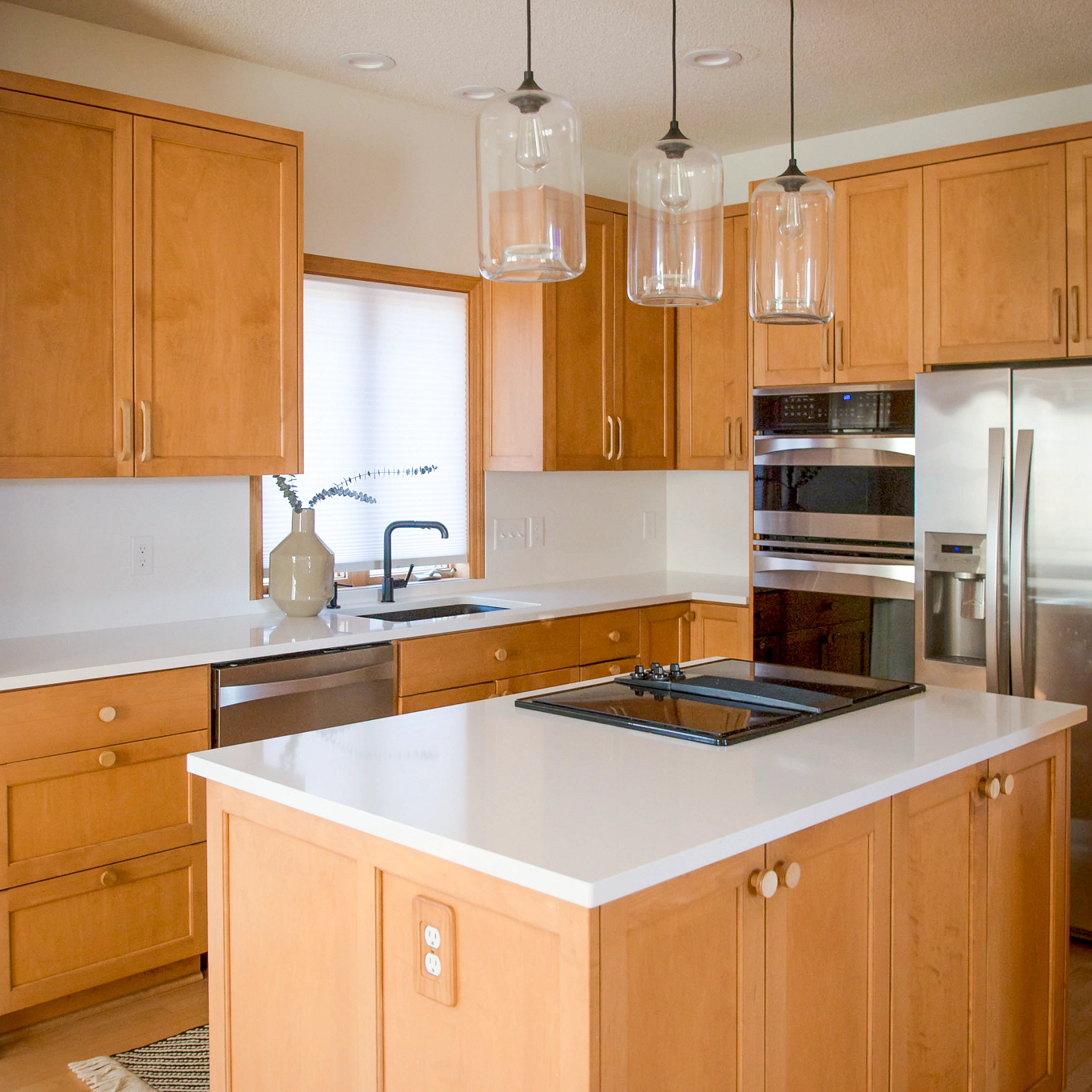 Pretty Powder Room
For the 2020 Lake Forest Showhouse, Sarah Vaile Design created this powder room jewel box that pairs hot pink Sherwin-Williams Framboise paint with a de Gournay Rousseau jungle wall covering and custom inverted chevron pattern tile floor in a combination of Cambria's black and white Smithfield and Mersey™ designs.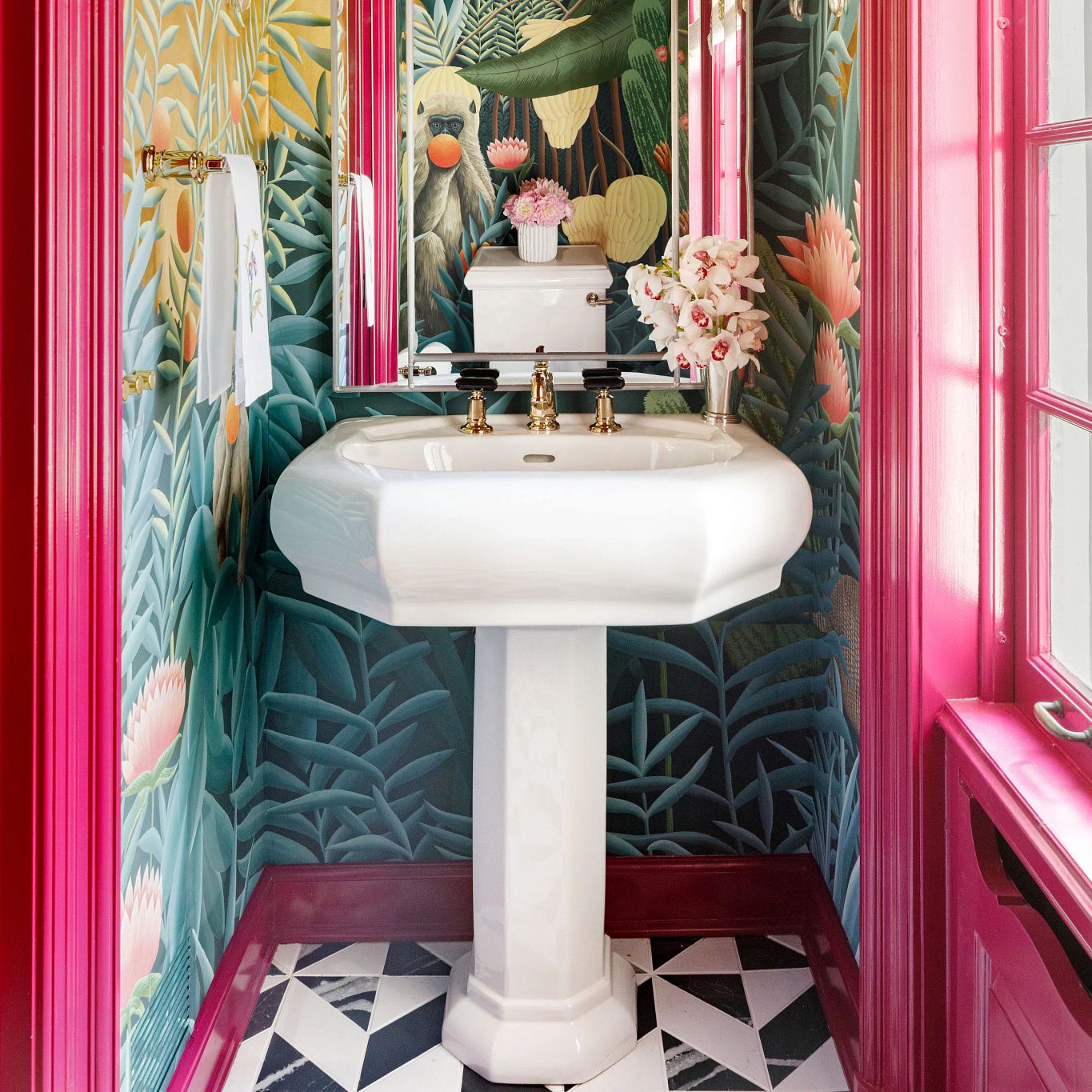 "We sought to create a design that felt both original to the home and simultaneously modern," says Vaile. "A black-and-white stone mosaic felt like a natural go-to, which is what brought us to Cambria. We loved that their latest collection offered a quartz with all the veining and visual elements of marble but yet suitable for modern living with its durable nature. We had used this fun and young geometric mosaic on a master bath project and sought to have Cambria custom create the design for the Showhouse."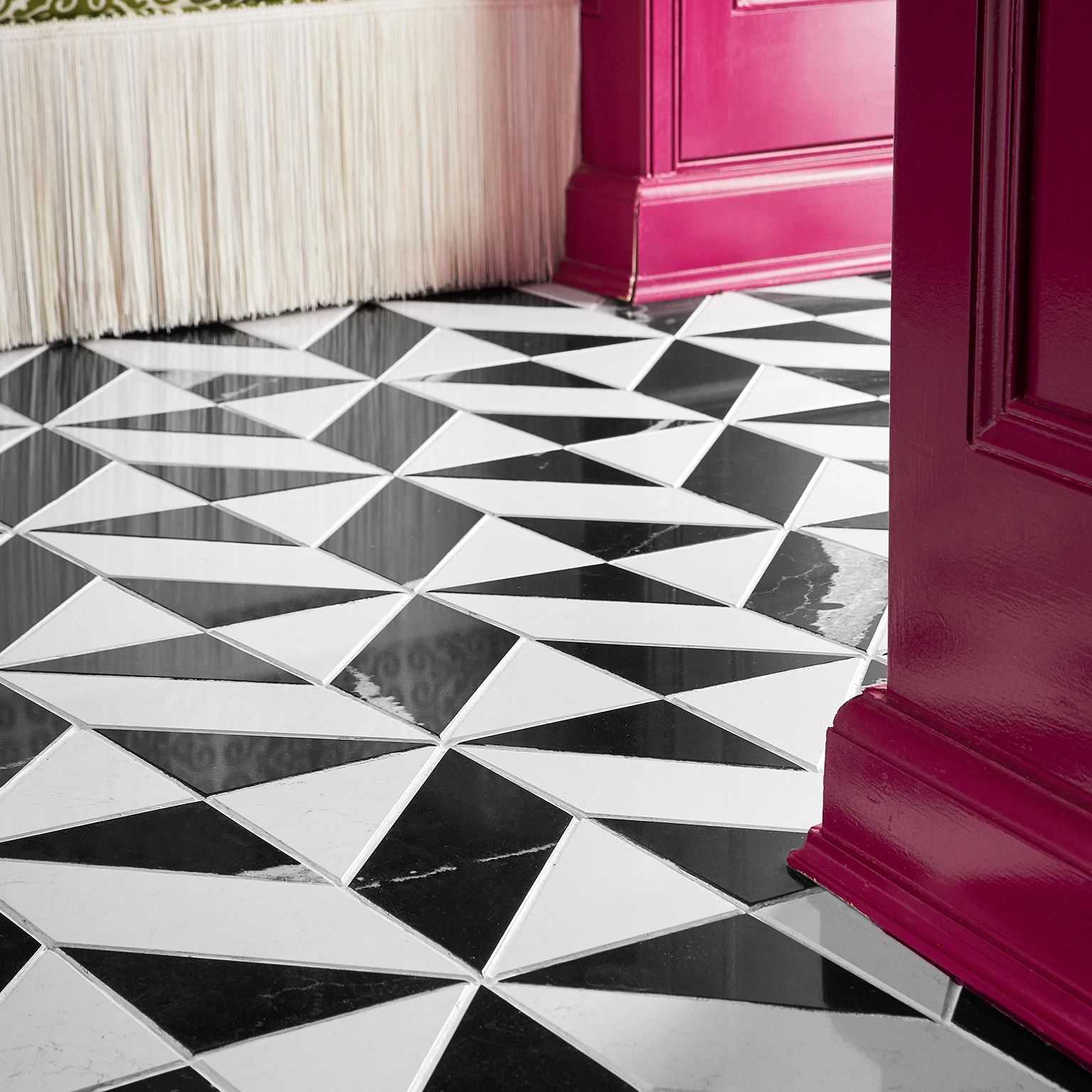 Just Peachy
This cottage-inspired kitchen design with GE Appliances mixes happy coral-colored hues, cheery floral wall coverings, textural warm wood, knobby fabric accents, and forward-looking technological innovations. The combination reads charming versus busy thanks to grounding Smithfield perimeter countertops and backsplash.
Kitchen of the Future
Forward-looking smart technology and appliances from GE modernize this kitchen design, but Cambria Smithfield countertops help bring it back to Earth with a durable, food-safe, and maintenance-free finish that's both beautiful and usable.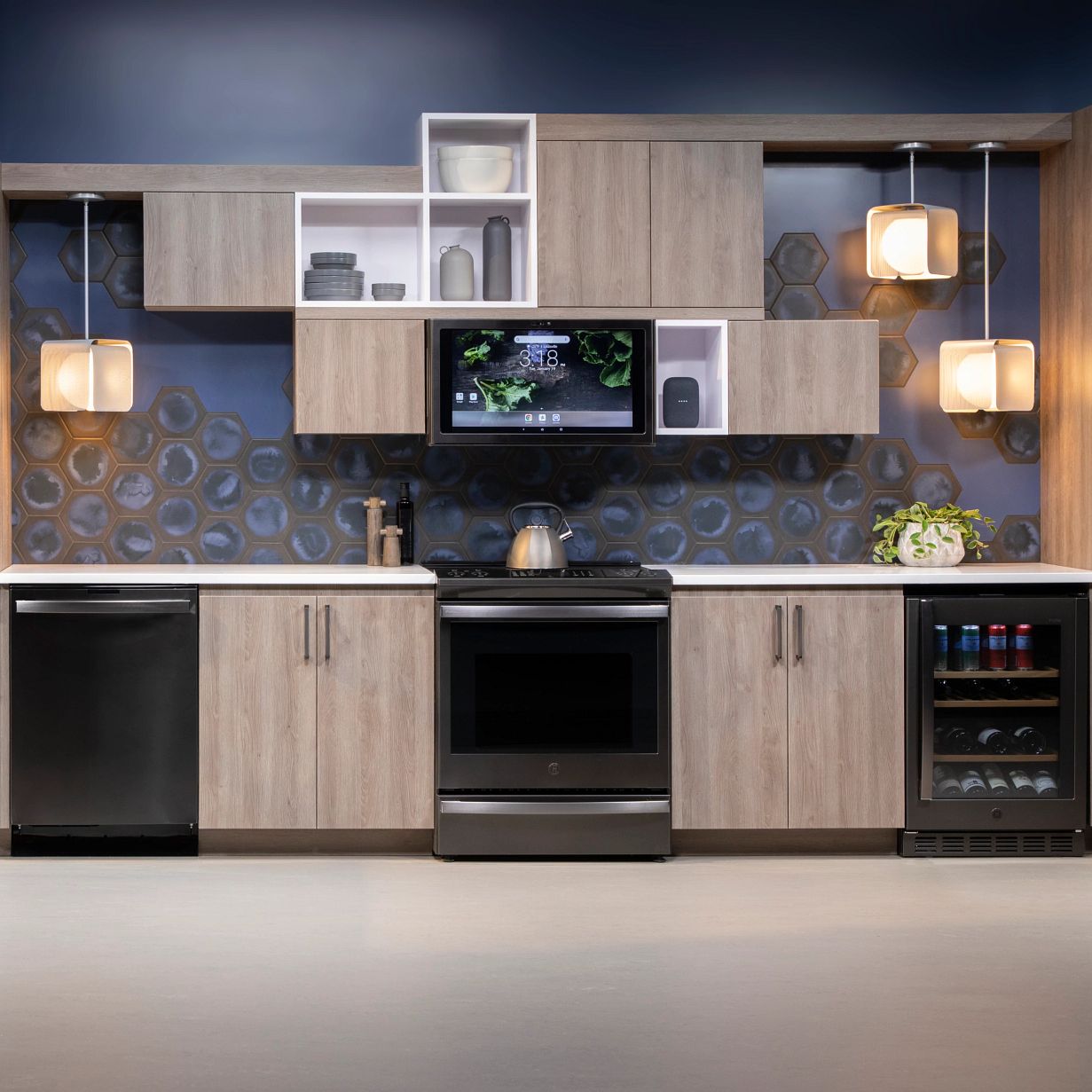 Traditional Kitchen
Warm wood details let a standout Cambria Smithfield countertop shine in this traditional kitchen by family-owned-and-operated custom home building company Ritchie Home Builders in Ontario, Canada.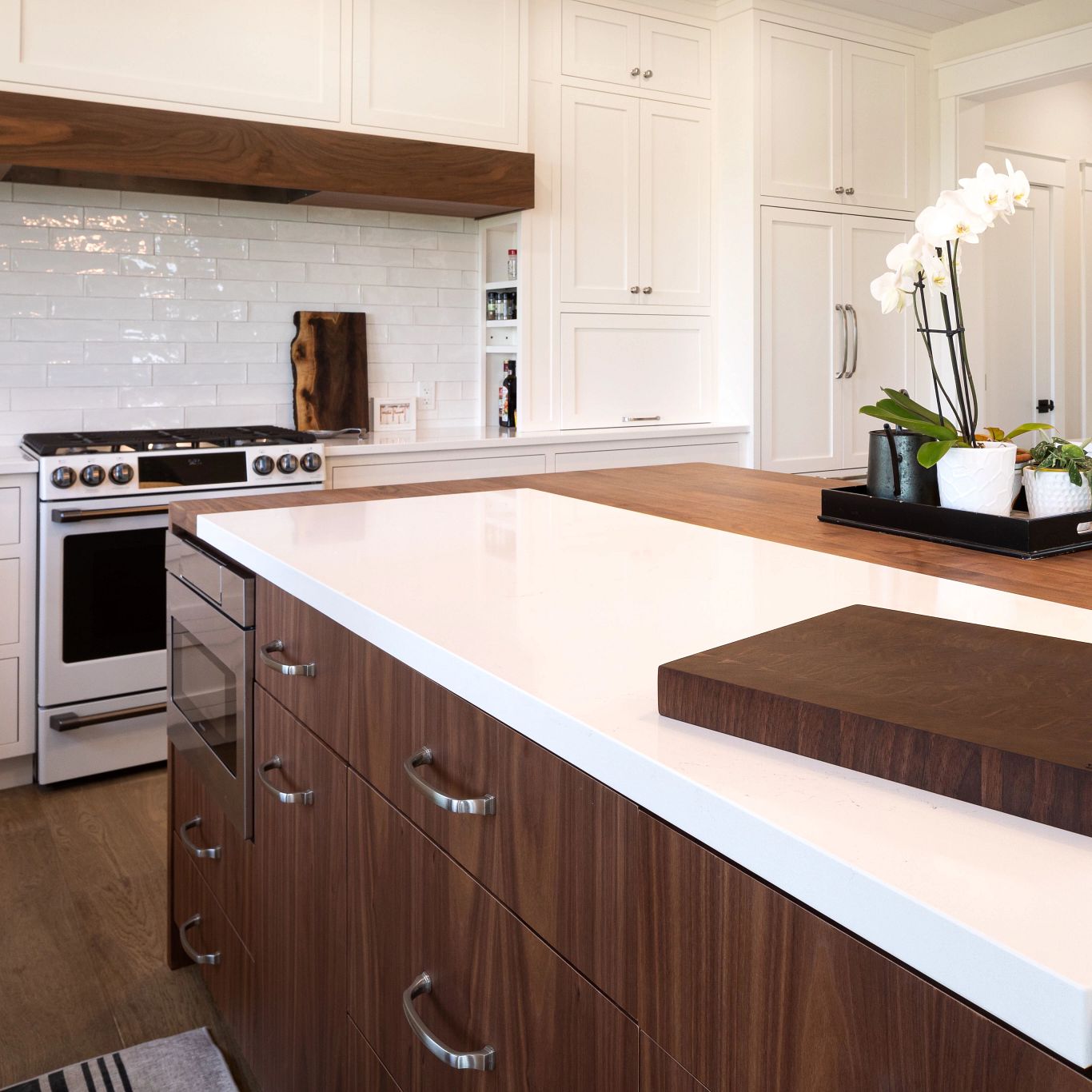 Bold Kitchen
For a client who wanted a dramatic and bold black and white kitchen with pops of gold, Minka McDonald of Jinx McDonald Interior Designs turned to Cambria Smithfield for its warm and subtle palette.
"I don't want to go too stark with the countertops, so the subtle, faint veining in the white background of Smithfield is perfect for this scheme," says McDonald. "And with a large family that practically lives in the kitchen, my client wants a quartz surface for its durable qualities. Smithfield arrived just in time!"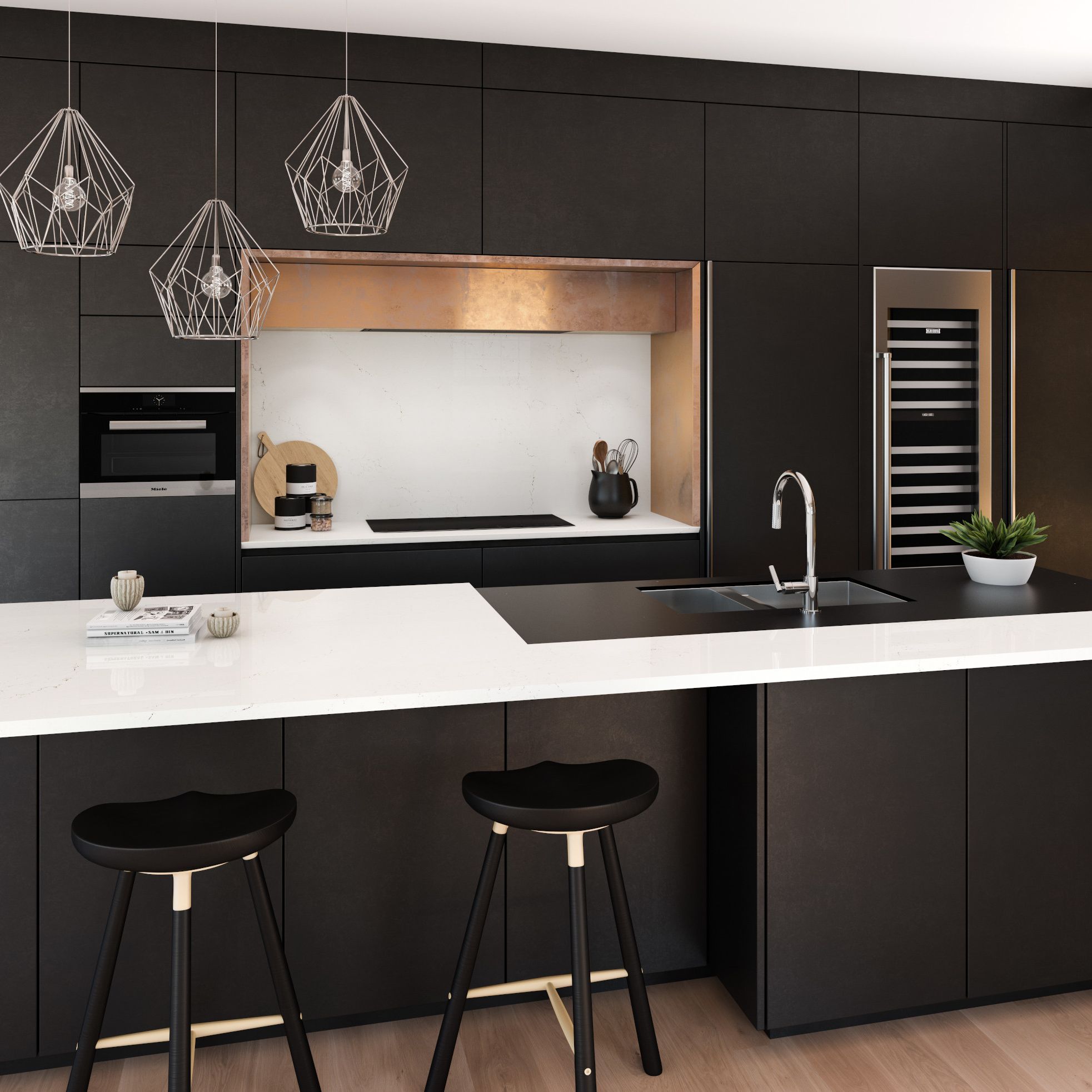 Cozy Corner
A Cambria Smithfield fireplace surround helps brighten this cozy sitting area and lets other elements, like warm wood flooring and sky-blue paint, take center stage.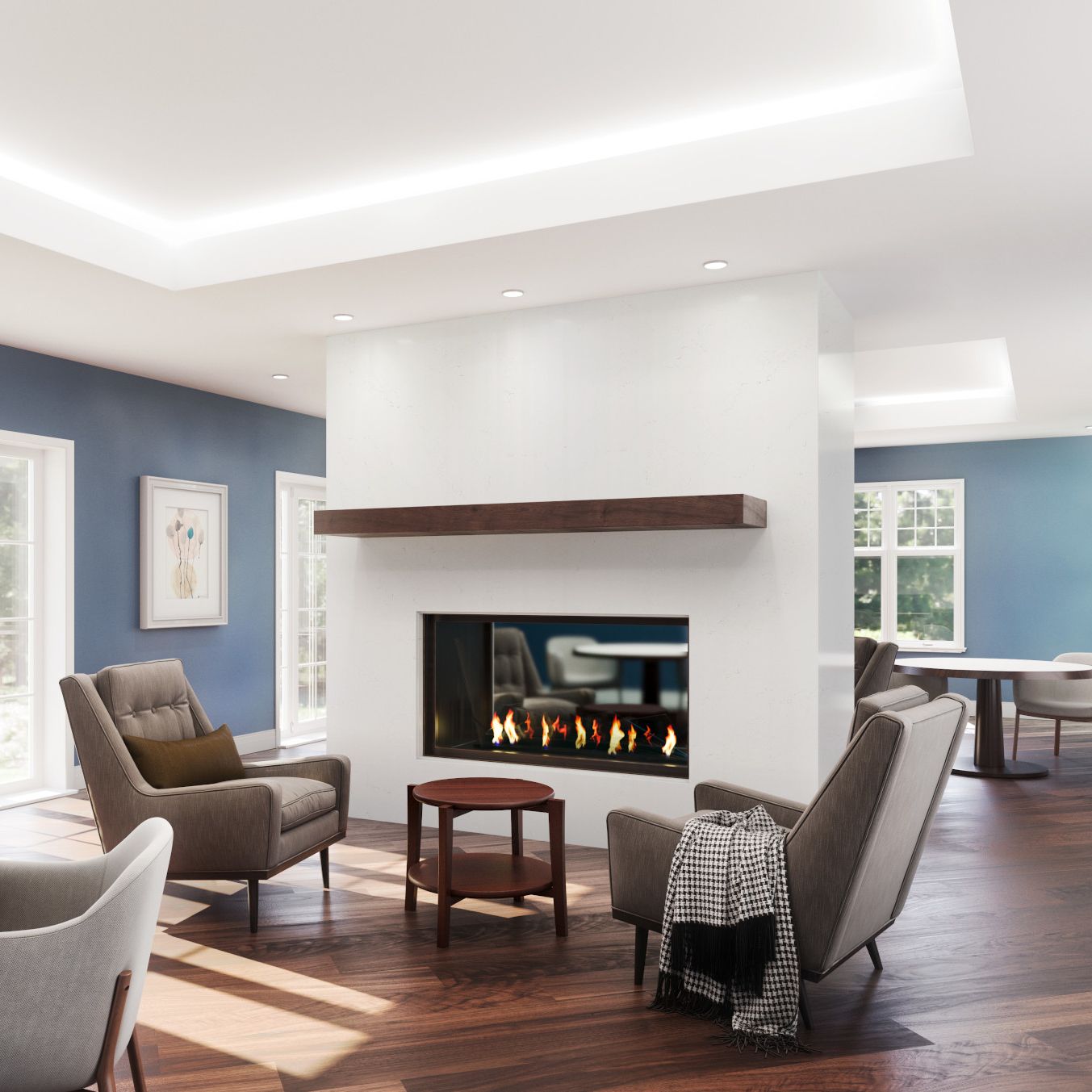 Get the Look
Follow Cambria on social media with #MyCambria for more standout designs.
For more information on Cambria, including performance data, product specifications, and certifications, see our Professional Resources.
Interested in creating a showstopping design project with Cambria? Buy a sample, find a dealer, or call 1-866-CAMBRIA (1-866-226-2742) to be connected with a market representative in your region. Or visit our website to set up a virtual design consultation.