As the saying goes, you never get a second chance to make a first impression. In workplace, healthcare, and hospitality spaces, that first impression starts with the reception design. A beautiful reception desk sets the tone with guests, clients, and employees—but beautiful design is only part of the story. High-traffic and hardworking areas require materials that handle daily demands and maintain their beauty over time. A Cambria reception desk provides a stylish, durable, and hygienic surface ideal for any commercial space.
Benefits of Cambria reception desks
With Cambria's extensive portfolio of stunning quartz designs, there's an option for every reception area aesthetic, from soft and subdued to vibrant and bold. Cambria's custom fabrication techniques allow for innovative reception desk shapes and styles, such as curved surfaces and waterfall edges, that are not possible or practical with other stones or materials.
Curved reception desk with waterfall edge featuring Clareanne™, Hadley™, and Newport™. Space by: K&D Countertops.
Cambria is made from natural quartz, one of the hardest minerals on Earth (a 7 on the Mohs scale of hardness), making it extremely durable and the perfect surface for a heavy-use, functional area like a reception desk. Cambria is much harder than marble (3—4 on the Mohs scale) and granite (5—6). Scratches and stains are never a worry with Cambria, ensuring a flawless first impression that lasts the lifetime of the space. As the only quartz product backed by a transferable, Full Lifetime Warranty, Cambria is well-suited for resilient design projects. And unlike marble and other stones, Cambria is nonabsorbent so it won't draw in moisture or absorb bacteria—ensuring a hygienic surface for healthcare and hospitality settings. Learn more about Cambria's product performance in commercial spaces.
We've rounded up some of our favorite reception desk designs featuring Cambria to inspire your next project.
Contemporary dental clinic reception desk with two Cambria designs
The reception area of this dental practice is cool and contemporary with a striking reception desk featuring two complementary Cambria designs. A velvety gray with flowing white veining, Queen Anne Matte provides an elevated spin on concrete, while Ella Matte offers a soft white marble aesthetic. Designs in Cambria Matte™ finish offer a contemporary low-sheen look with the same performance benefits as Cambria's high gloss finish.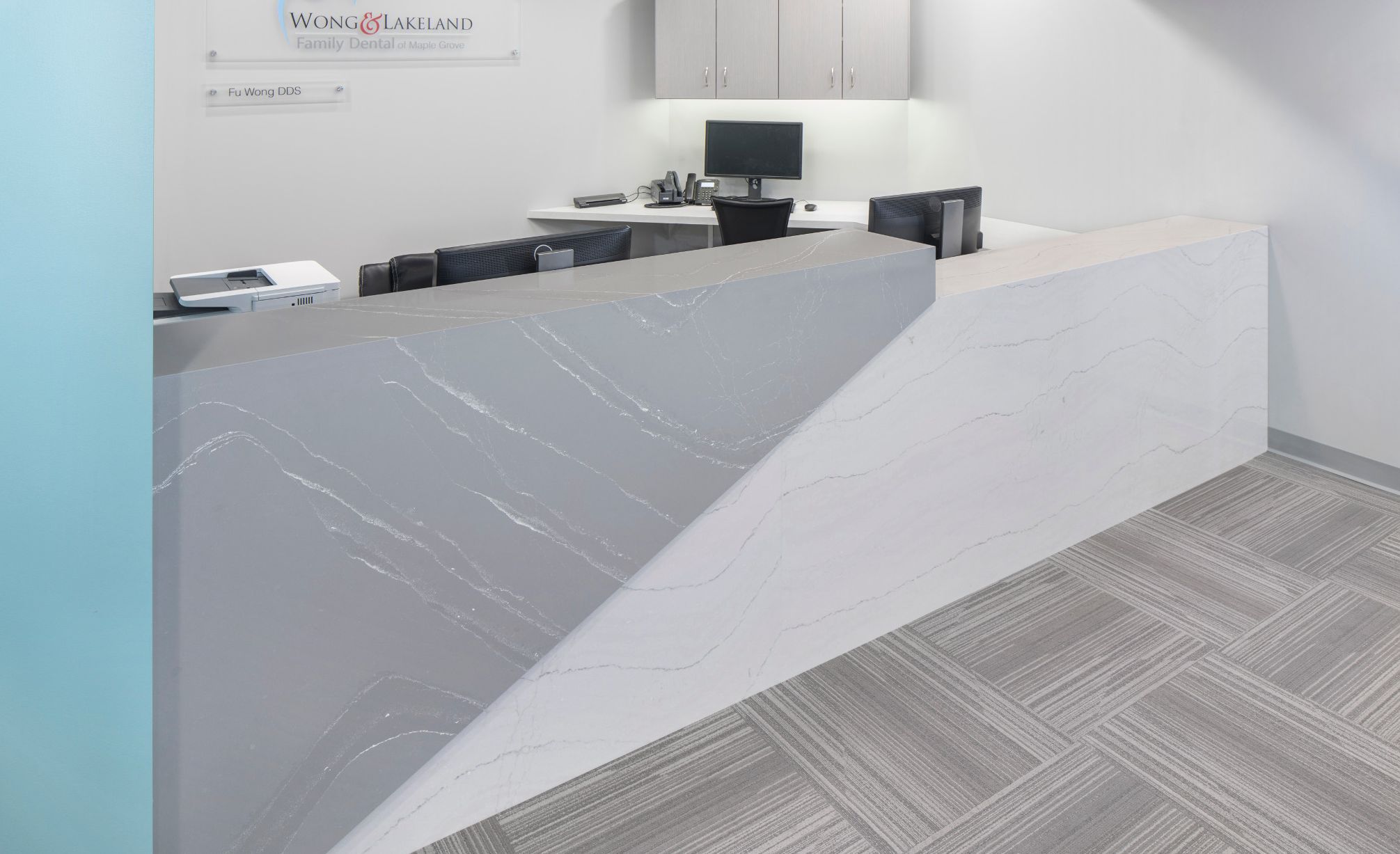 Contemporary reception desk featuring Queen Anne Matte™ and Ella Matte™ at Wong & Lakeland Family Dental.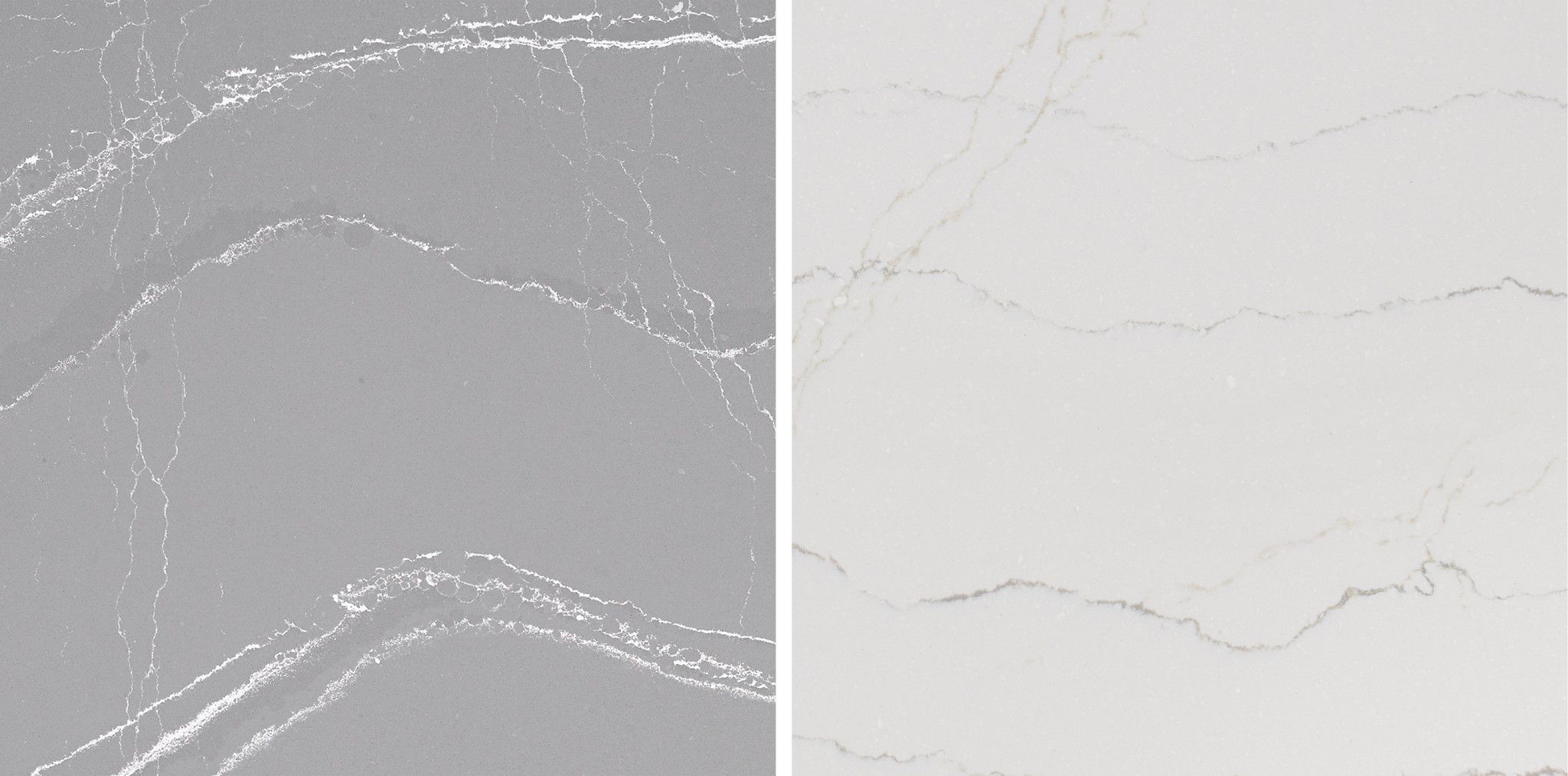 Cambria Queen Anne Matte and Ella Matte design detail
Mixed material restaurant reception desk with a quartz waterfall edge
Galloway pairs with reclaimed woods for a warm and inviting rustic look for this restaurant host stand. Learn more about the benefits of Cambria as a food-safe and stylish surface for hospitality design.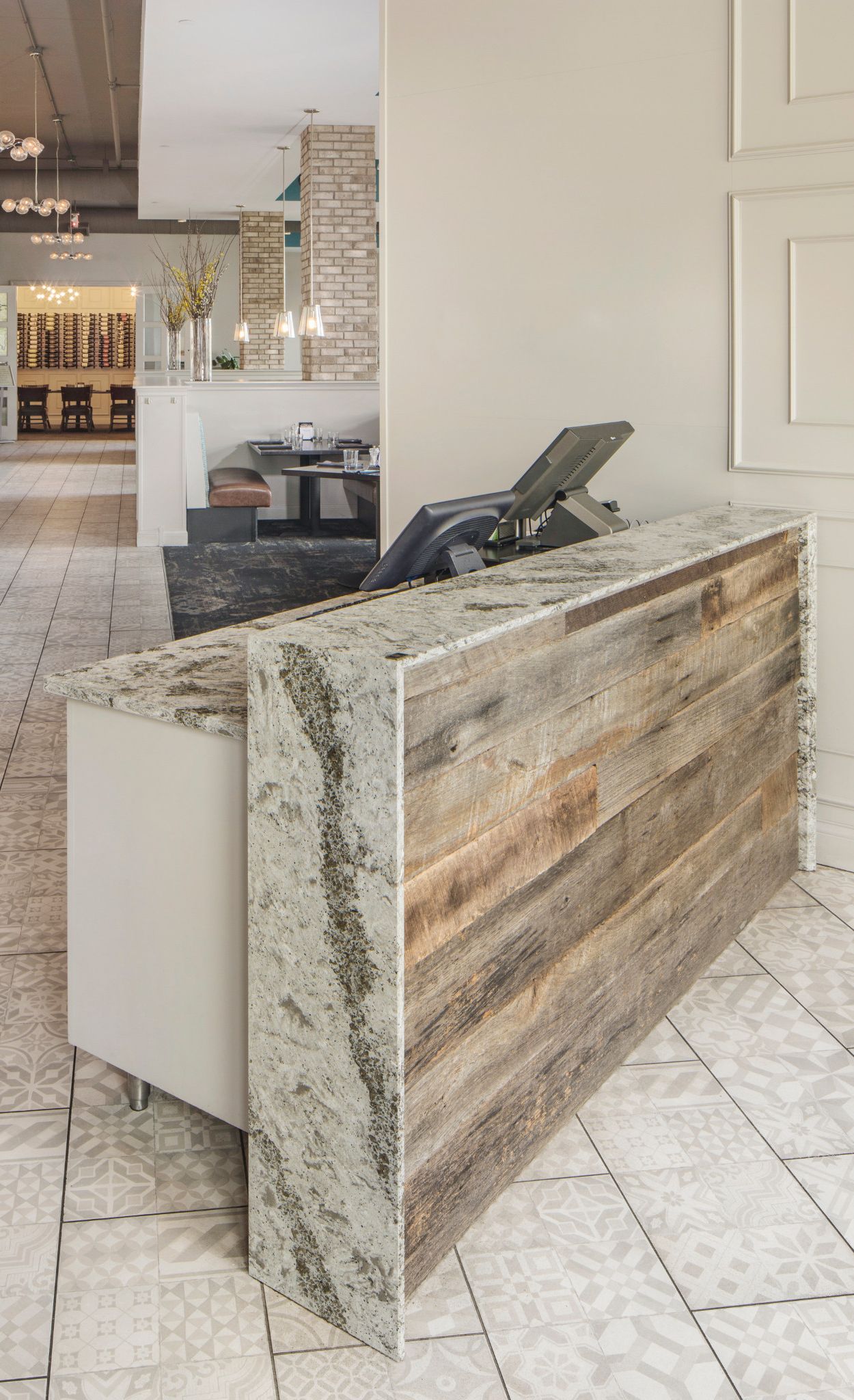 Restaurant host stand featuring Galloway™ and reclaimed wood.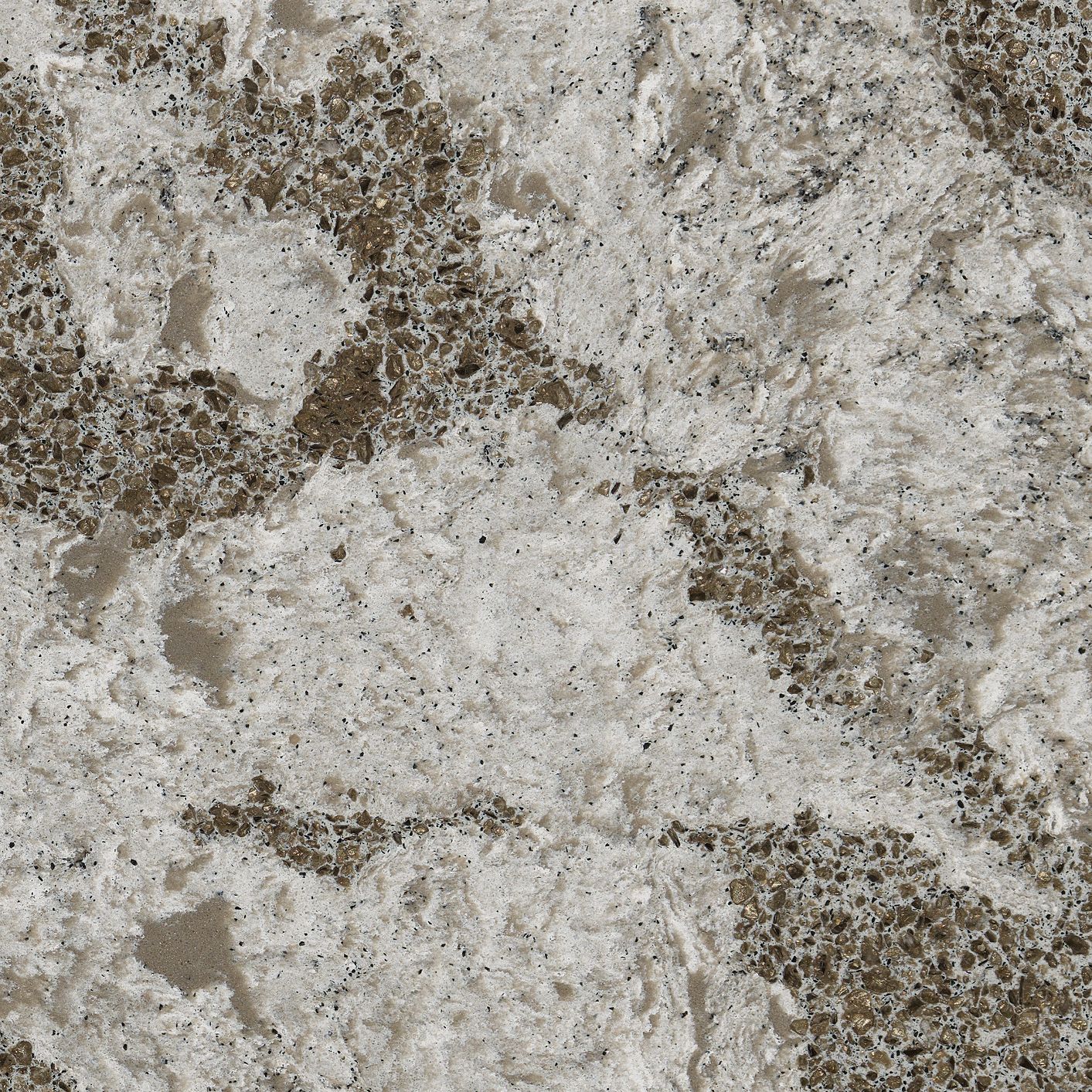 Cambria Galloway design detail
Striking rounded reception desk with backlighting
This Cambria reception desk featured at kitchen and bath industry trade show KBIS makes a dramatic impact with a rounded application and backlighting of the quartz. Thermoforming, an advanced fabrication technique, is able to bend the stone, and select Cambria designs like Myddleton and Baybridge are able to be backlit. The desk also features a custom inlay of a brand logo and specialized application of Skara Brae with backlit veining. See more about backlighting in our KBIS trend report.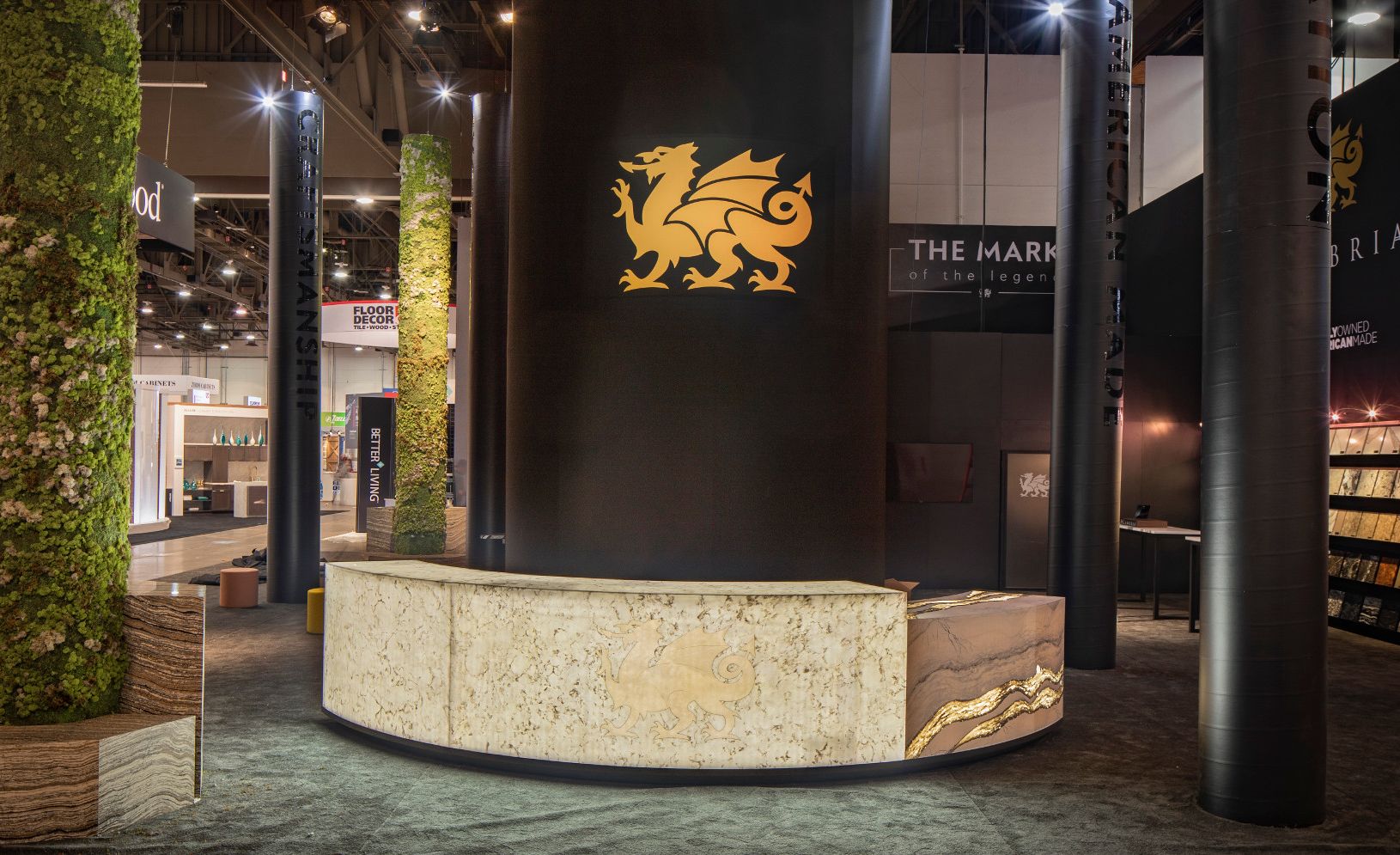 Backlit Cambria reception desk at KBIS featuring Myddleton™, Baybridge™ (dragon inlay), and Skara Brae™.

Cambria Myddleton, Baybridge, and Skara Brae design detail
Bold fitness center reception desk
With rich earth tones and powerful movement, Langdon makes a stunning statement as a reception desk in this employee fitness center. A design with a striking pattern or bold veining is ideal for spaces like this corporate office with open overhead views. A coordinating Langdon accent wall showcases another application of the quartz. Bold Langdon™ fitness center reception desk and accent wall at Maritz corporate headquarters.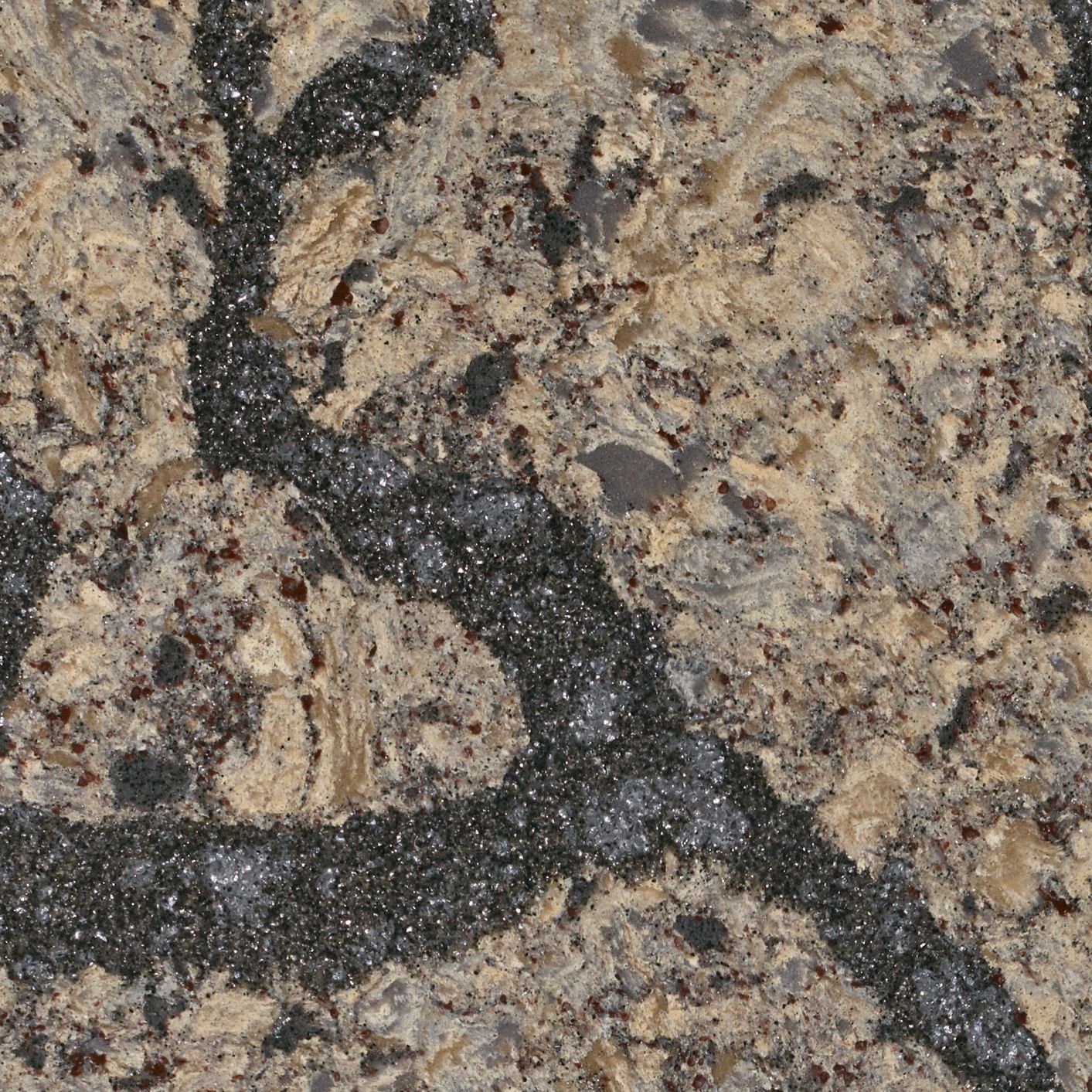 Cambria Langdon design detail
Fitness center reception desk with marble-like quartz countertops
The marbled look of Brittanicca Warm offers luxe appeal for this high-end fitness center reception desk. The soft veining and creamy tones pair beautifully with warm woods for subtle texture and a crisp, clean look. As an easy-clean, hygienic surface, Cambria is ideal for communal high-traffic spaces like gyms and fitness centers.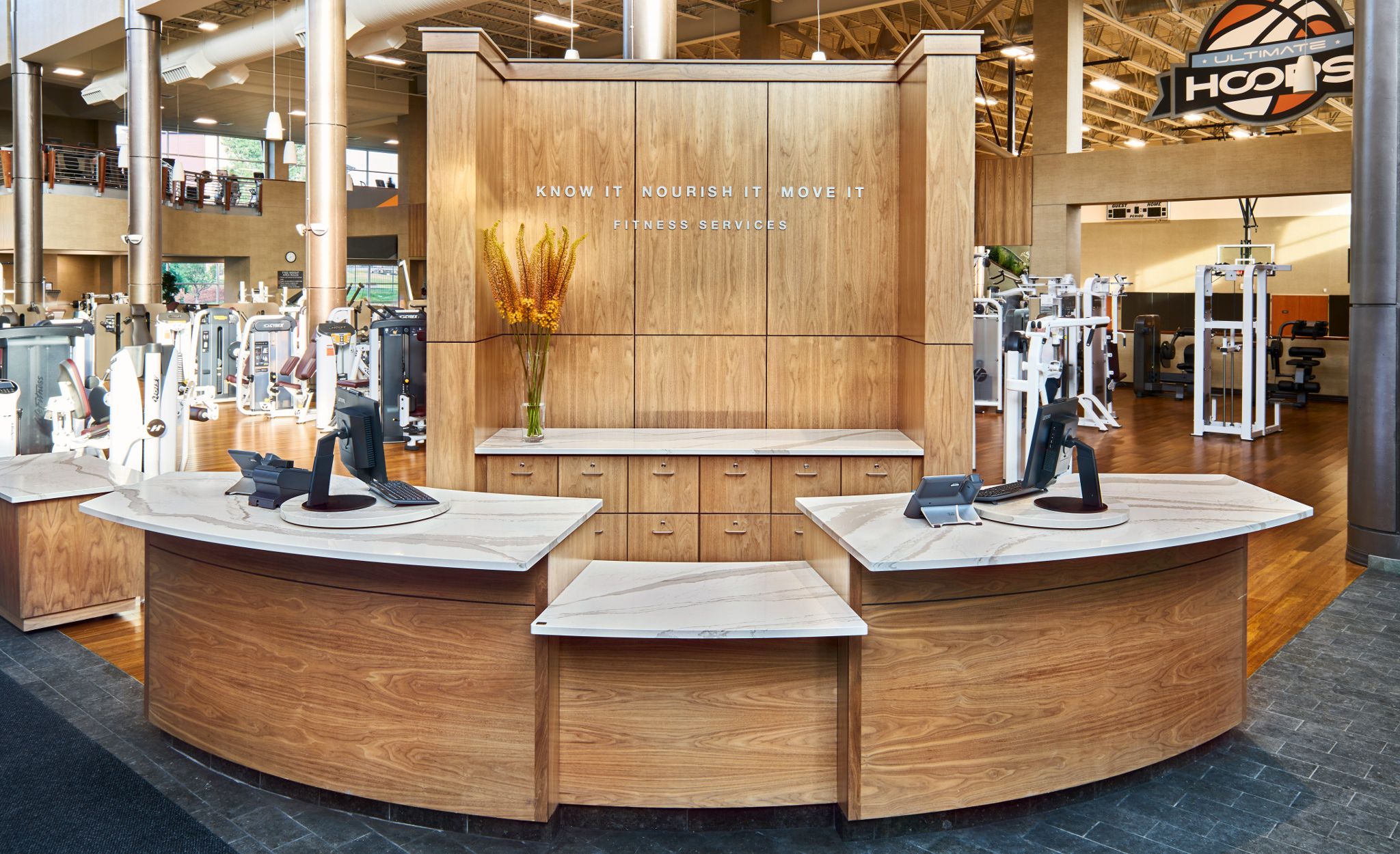 Life Time reception desk featuring Brittanicca Warm™ countertops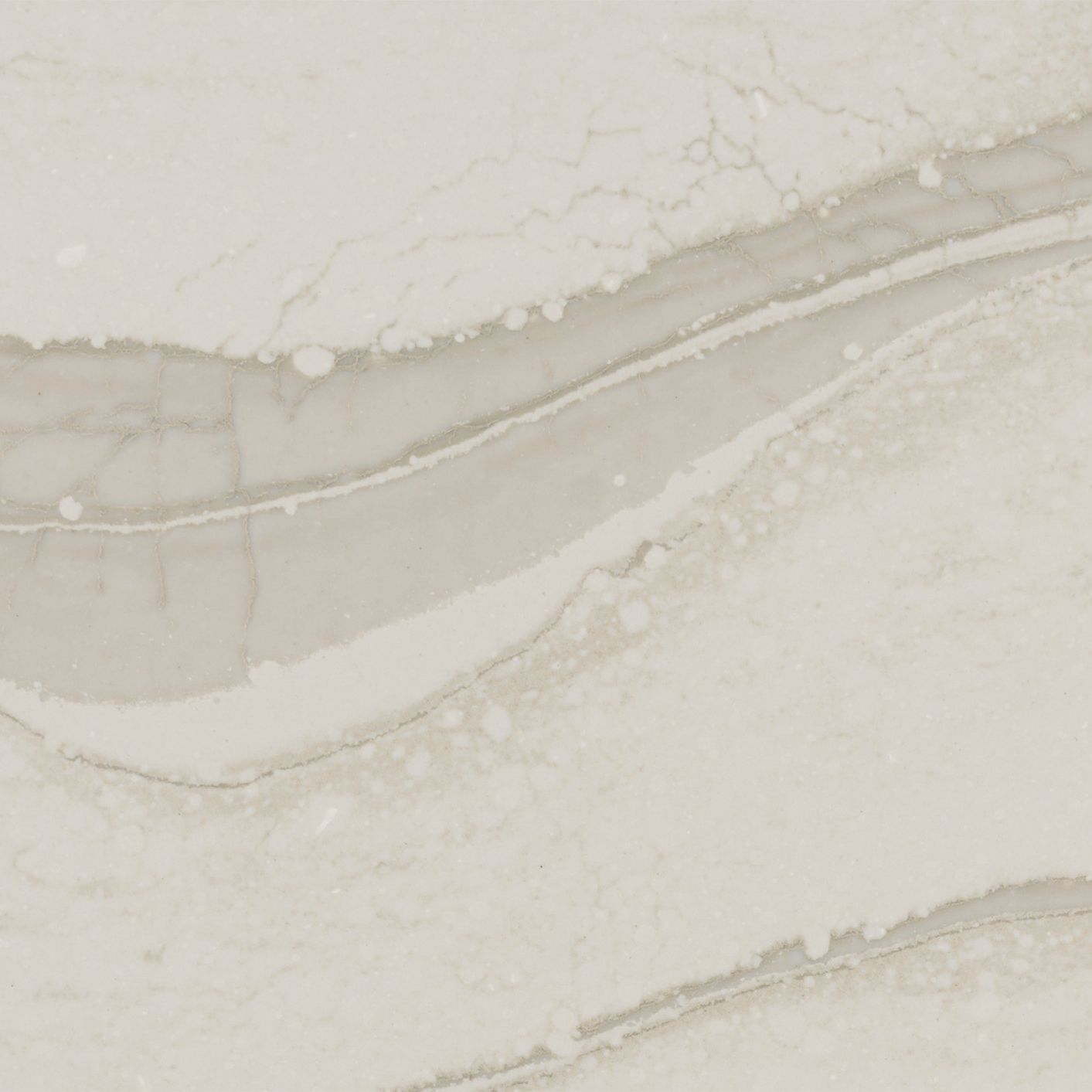 Cambria Brittanicca Warm design detail
Floating hotel reception desks with waterfall-edge quartz
A lobby sets the tone and vibe of a hotel and can even make an impression with guests when they explore properties online before making a reservation. A photo-worthy reception area that suits the overall design aesthetic is essential to inspire confidence for potential and current guests. A trio of floating Roxwell reception desks with a waterfall edge pair with mirrored panels and mosaic floor tile in this retro-modern hotel lobby.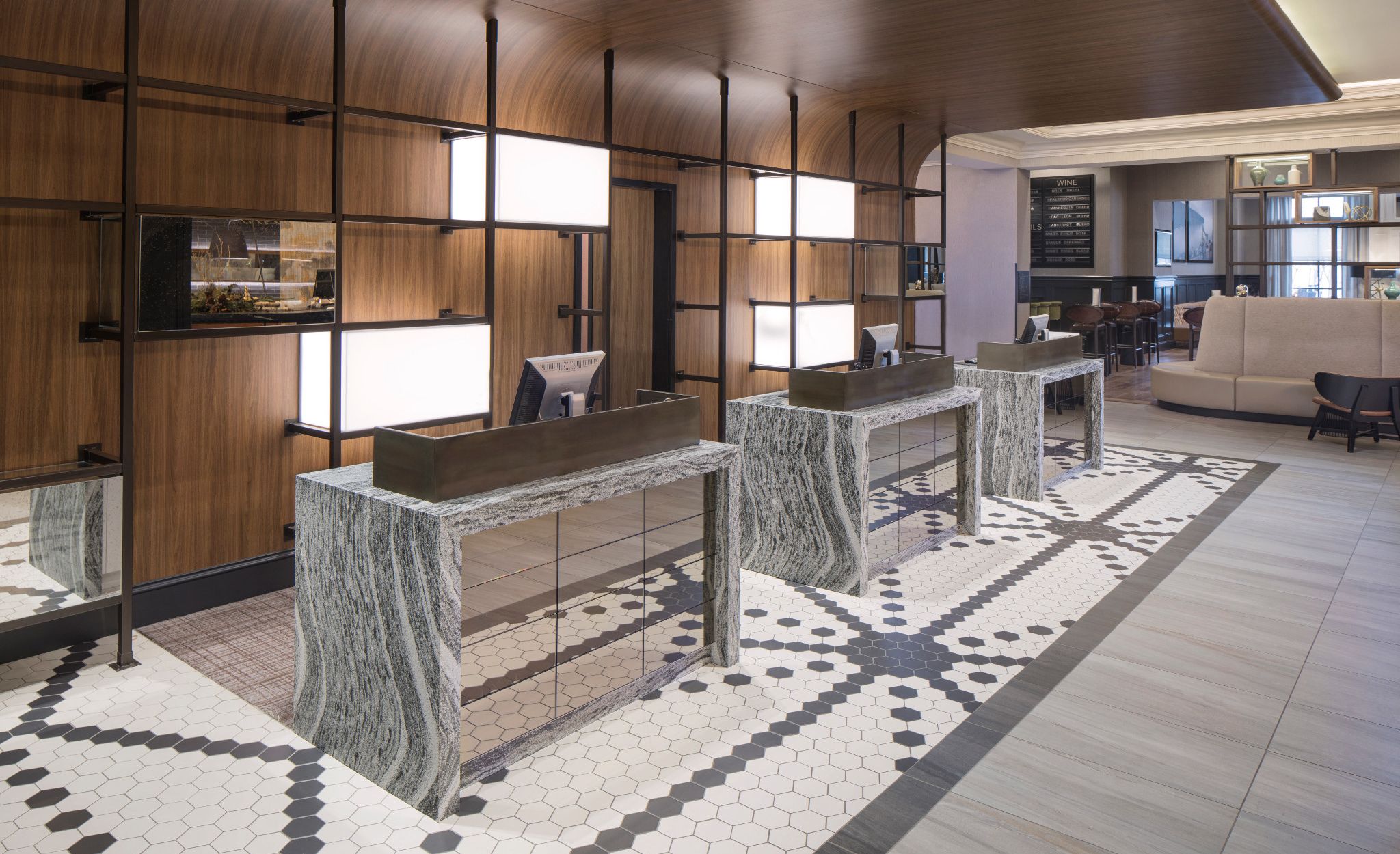 Hotel reception desk stations featuring waterfall-edge Roxwell™ countertops at Renaissance Minneapolis Hotel, The Depot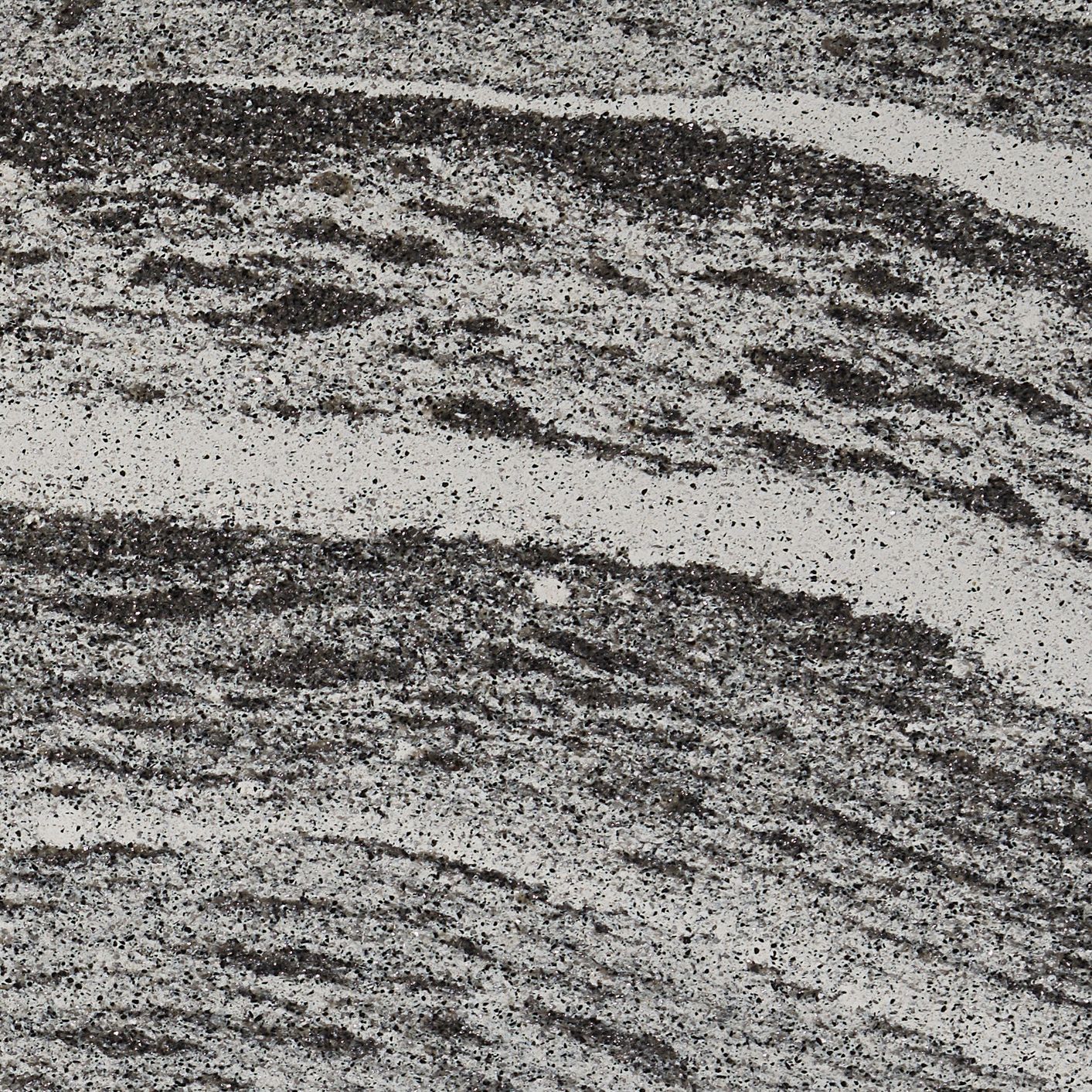 Cambria Roxwell design detail
Rounded office reception desk with three quartz designs
This rounded reception desk provides the perfect greeting with a trio of complementary Cambria designs: Clareanne, Hadley, and Newport and a drop-mitered waterfall edge. This workplace reception desk doubles as a design showcase reflecting the craftsmanship of this kitchen and bath retailer to potential clients.
Curved reception desk with Clareanne, Hadley, and Newport from K&D Countertops.
Cambria Clareanne, Hadley, and Newport design detail
Coastal-inspired hotel reception desk
With sandy tones and flowing movement, Oakmoor is the perfect countertop design for an elevated coastal look in this California hotel. Oakmoor is also one of the Cambria designs that offers a durable alternative to a wood countertop for intriguing texture in a space.
Hotel reception desk featuring Oakmoor™ countertops at Shade Hotel Redondo Beach.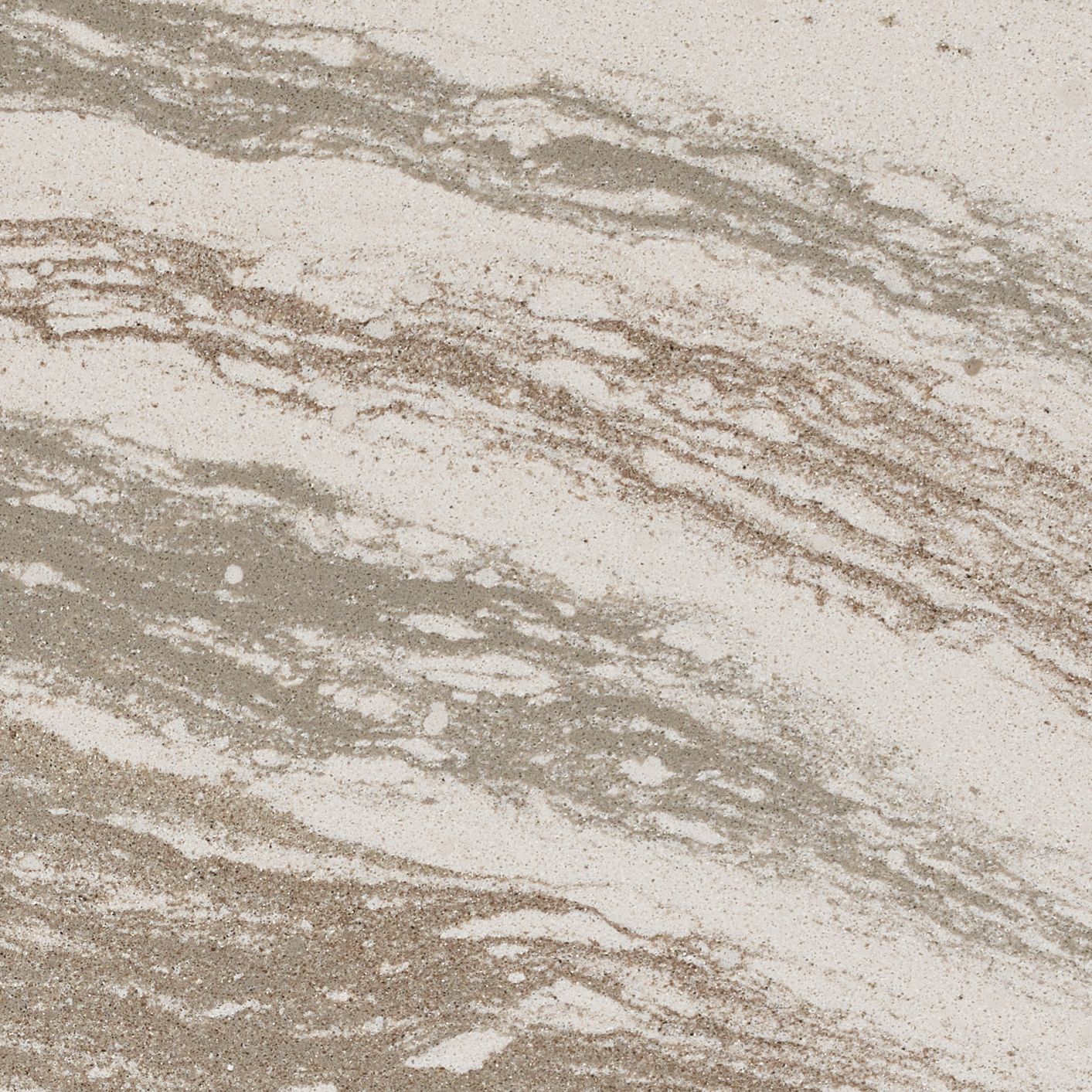 Cambria Oakmoor design detail
Durable concrete-look wellness center reception desk
This contemporary Carrick reception desk echoes the angular, gray graphics on the climbing wall at this university wellness center. This Cambria design makes for an elevated concrete alternative for an industrial aesthetic with innovative application options. See more of the space in Sea to Slopes: Exceptional Spaces with Cambria.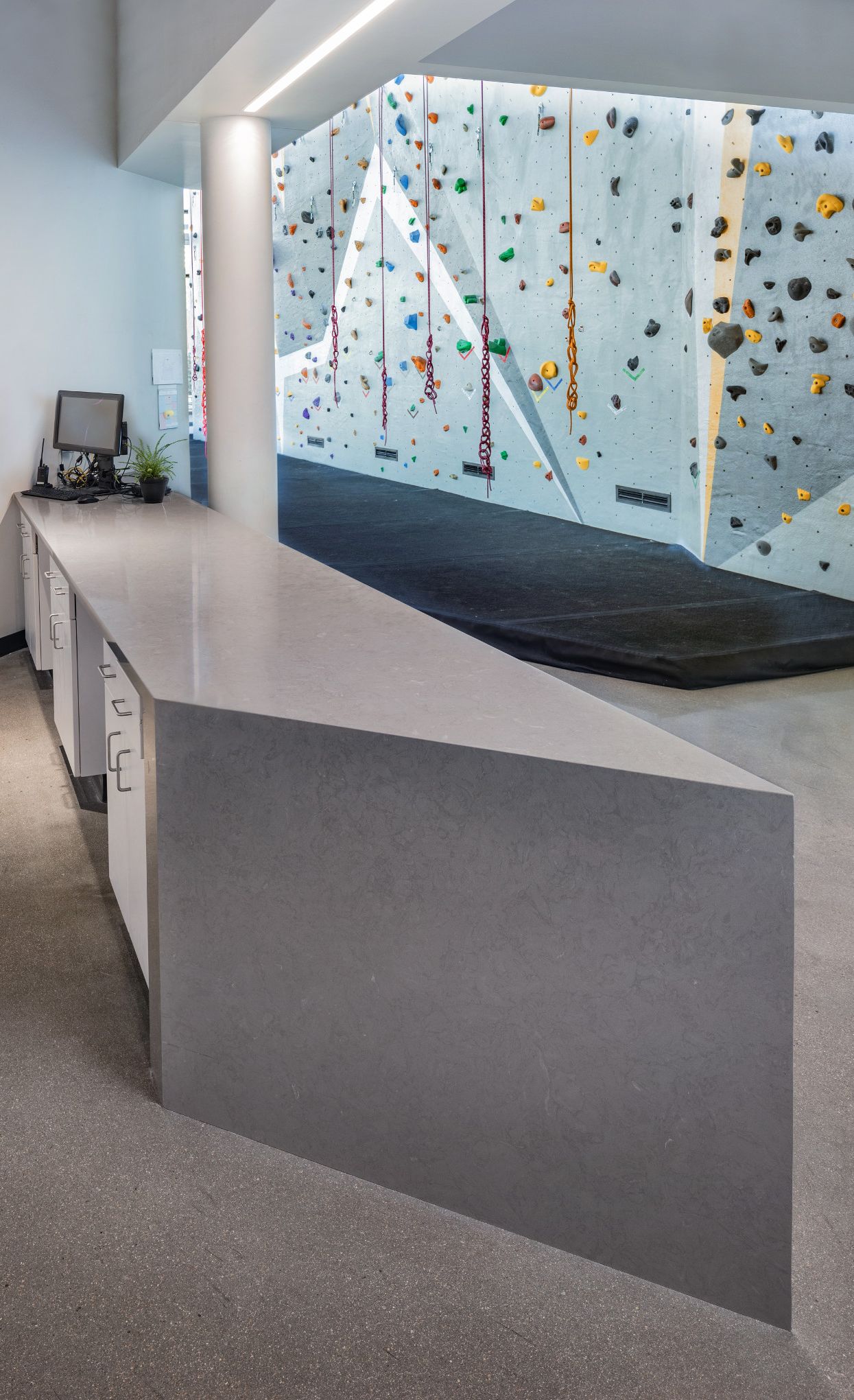 Carrick™ reception desk and rock climbing wall at the University of Colorado – Denver Lola and Rob Salazar Wellness Center.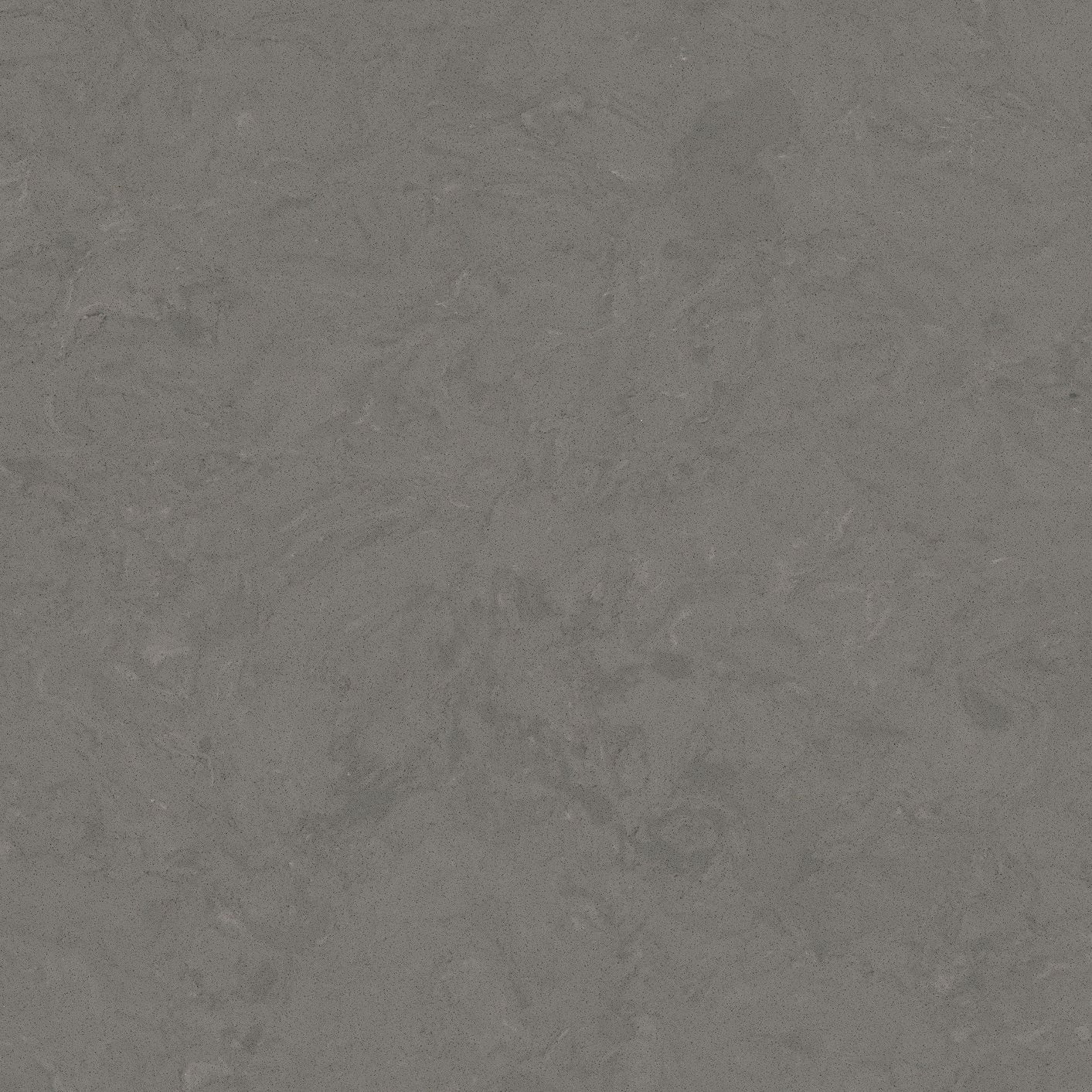 Cambria Carrick design detail
Modern workplace reception desk with wood and quartz
A stylish reception area can showcase the personality and culture of a company, energizing both clients and colleagues. In this design studio, White Cliff pairs with wood for a sleek waterfall-edge reception desk for a contemporary workplace design with midcentury modern flair. The clean lines and pure white quartz countertop design offer crisp contrast to the dark wood feature wall with a wave pattern.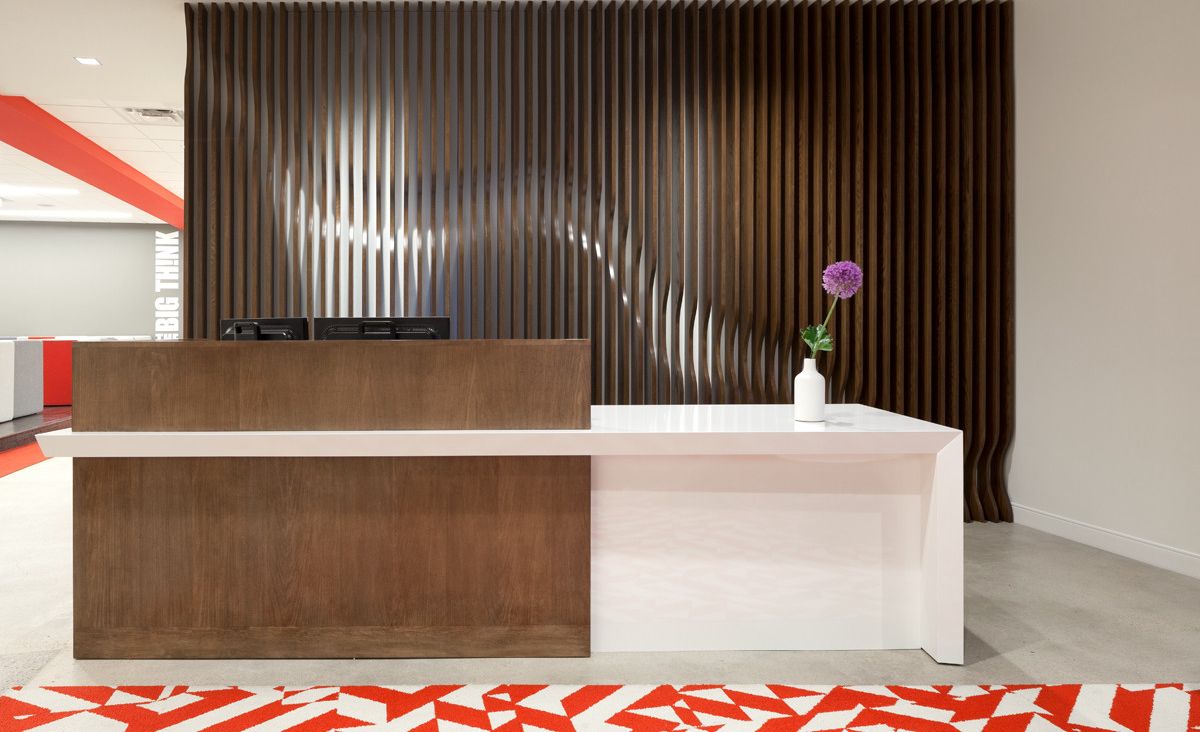 Modern workplace reception desk featuring White Cliff™ at HDR Minneapolis Design Studio. Cambria White Cliff design detail
Chic yoga studio reception desk with marble-look quartz
A glamorous, maintenance-free marble alternative, Annicca adds a wow factor to this mixed-material reception desk. With gold and purple sparkle infused in the veining, this elegant quartz design pairs well with weathered woods, brass accents, and greige paint in this chic yoga studio.
Yoga studio reception desk featuring Annicca™ countertops at Lit Life+ Yoga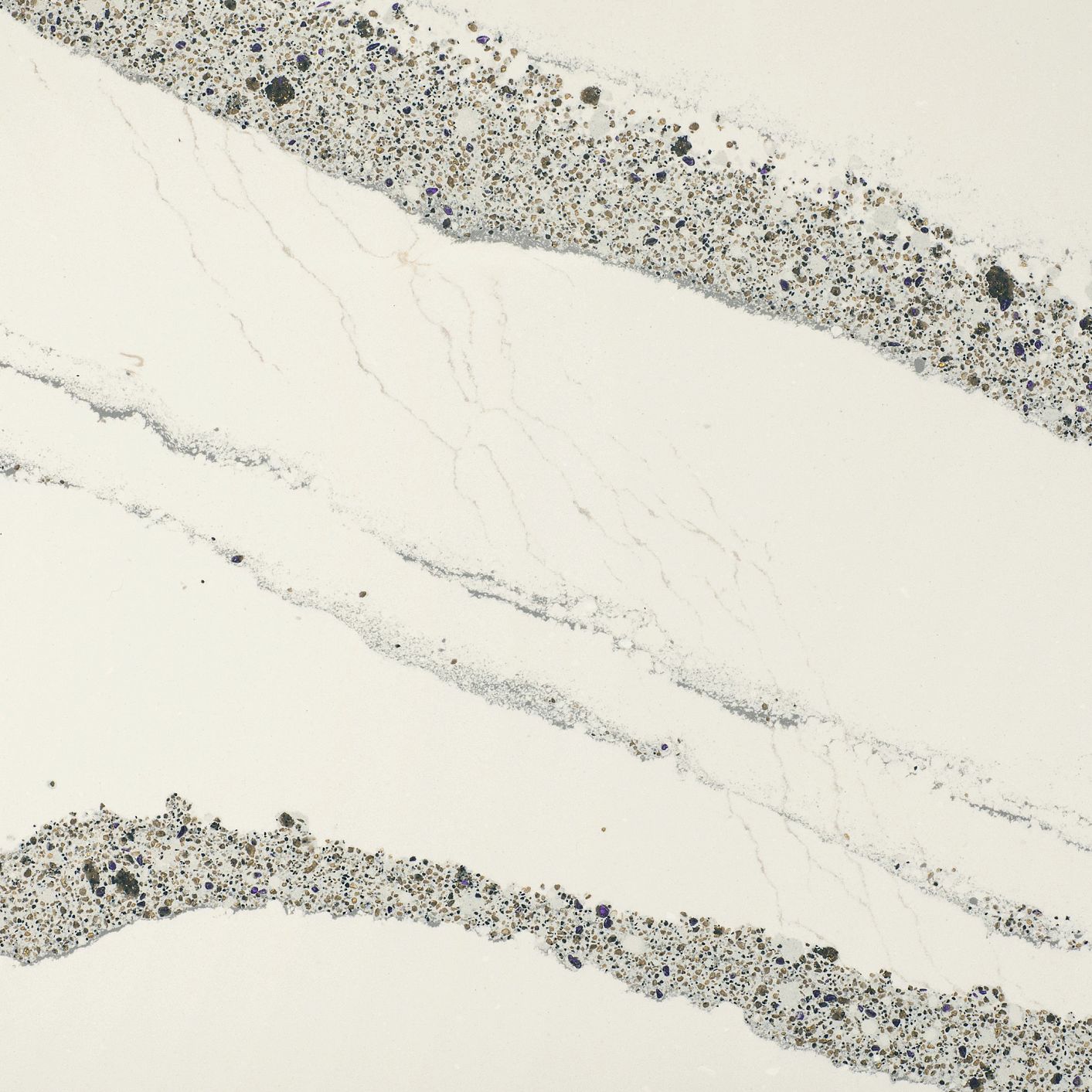 Cambria Annicca design detail
Television set law firm office reception desk
Ella Matte strikes a sophisticated note as reception desk countertops in the office of a fictional law firm on the set of TV's "The Good Fight." With camera-ready style, the Cambria reception desk offers an authentic professional presence and durability for long days on set. "In addition to being incredibly beautiful and practical, I knew the surface would hold up through multiple seasons," says Beth Kushnick, set decorator for the CBS show. Cambria Matte™ finish is also low sheen, reducing glare on camera, while still offering the same durability and maintenance-free ease as the high-gloss finish.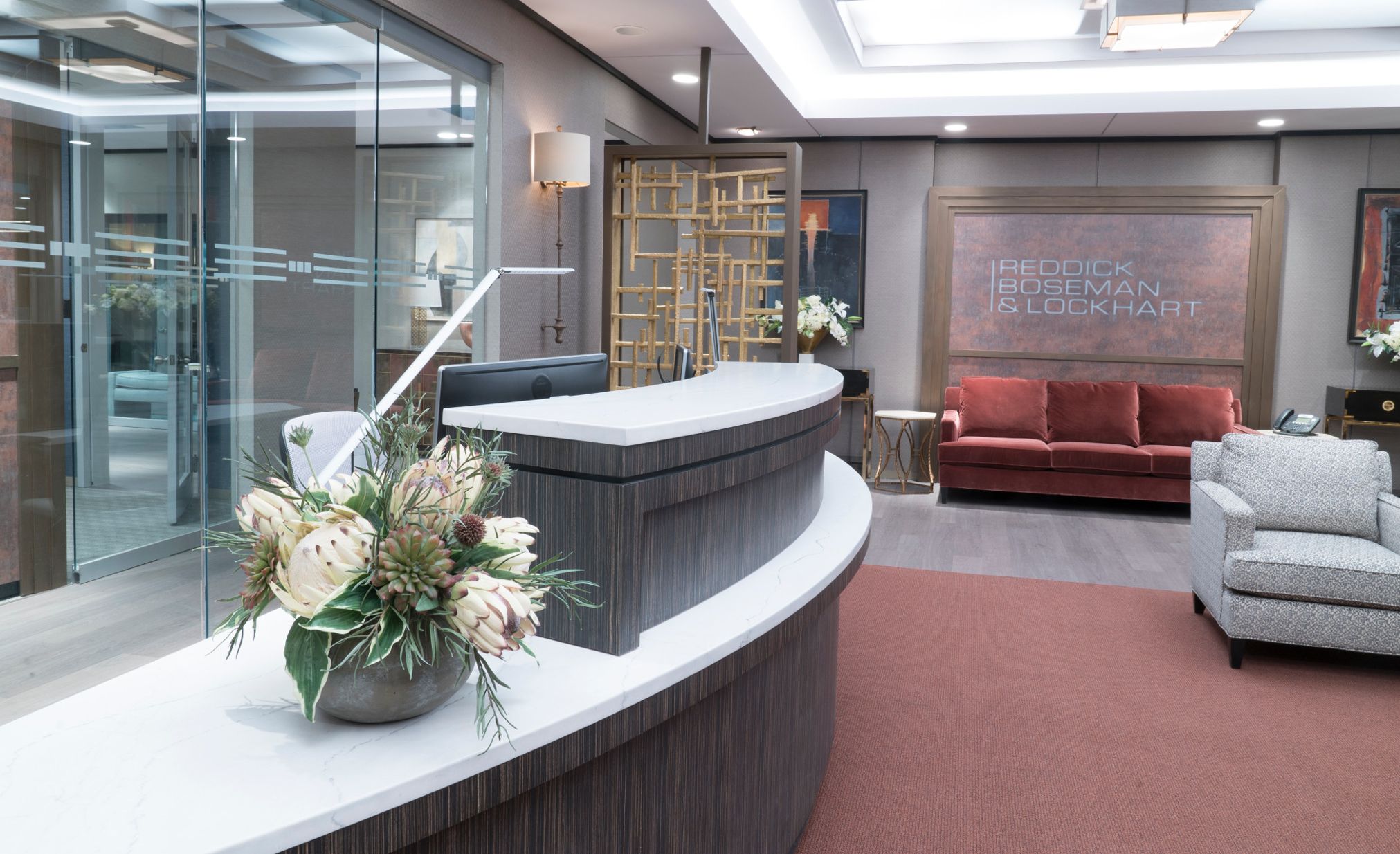 Law firm office reception desk with Ella Matte countertops on the set of CBS's "The Good Fight." Set design by: BAK Home Decor.
Create your reception design with Cambria
For more information on Cambria, including performance data, product specifications, and certifications, see our Professional Resources. Learn more about how Cambria has benefitted various commercial projects in these case studies.
Interested in creating a stunning reception design with Cambria? Contact the commercial representative for your region to get started.
Explore installs and share completed projects on social media by using the hashtag #MyCambria.