Seeking a soapstone look for your space but worried about the drawbacks? Cambria's American craftsmanship and industry-leading innovation let you love the soapstone look for your kitchen countertops and other surfaces without sacrificing performance.
Black-inspired Cambria natural quartz surface and countertop designs, like Charlestown, Mersey, and Wellington, elevate the look of soapstone and the Cambria Matte low-sheen finish perfectly completes the aesthetic.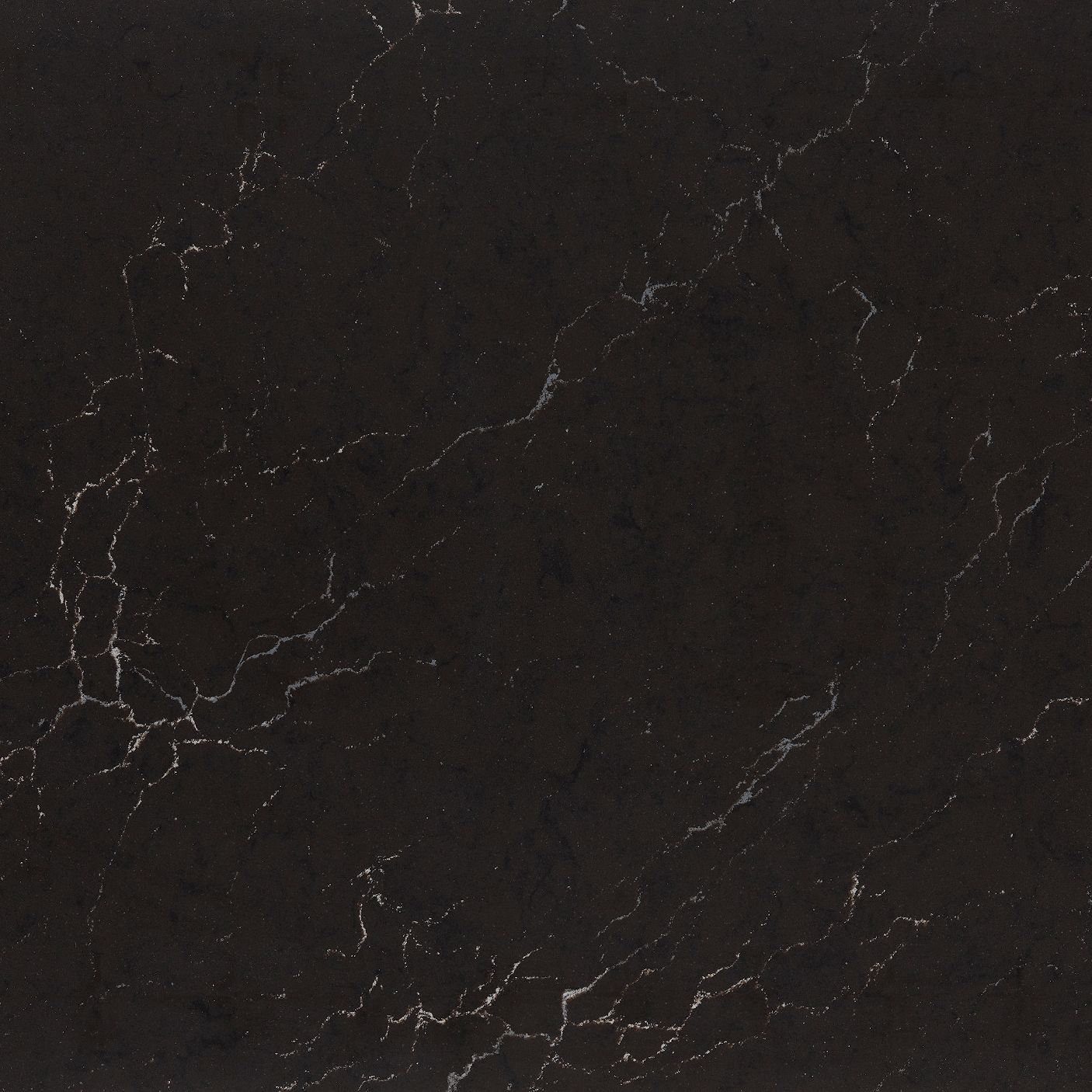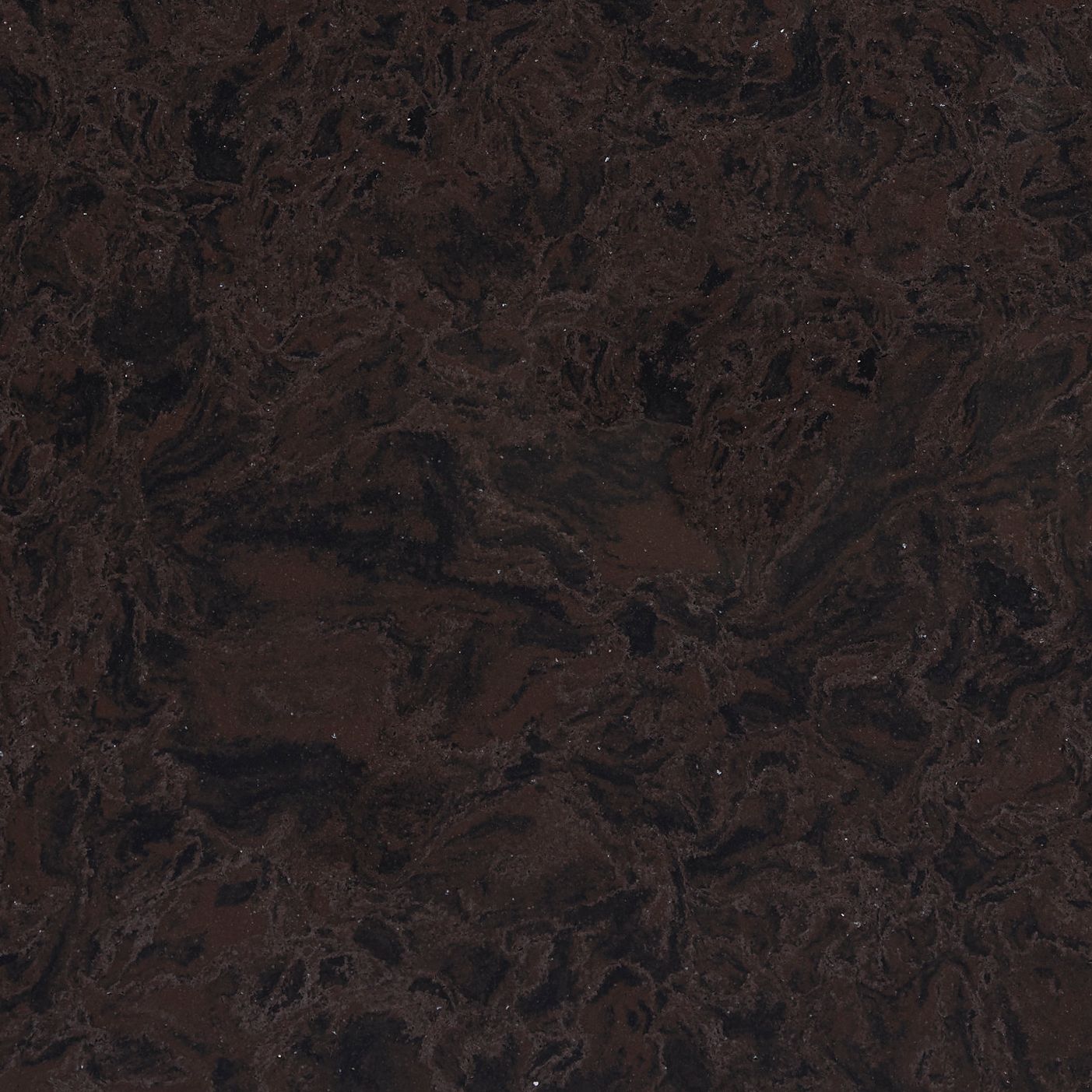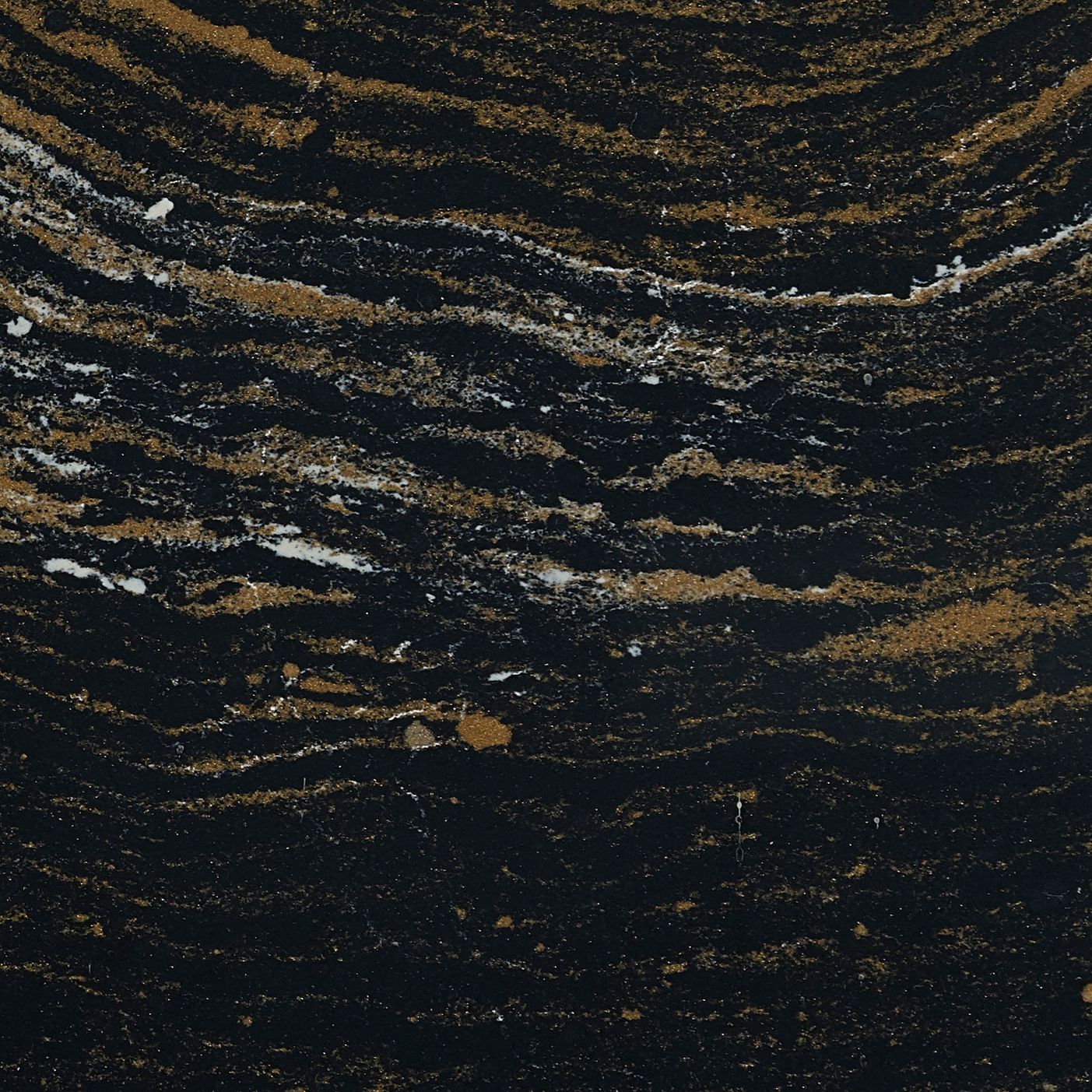 "Dark and moody is coming on strong in design environments and with a non-sheen," said Summer Kath, EVP of product development at Cambria. "More and more we are seeing so many options in matte black and charcoal in plumbing fixtures, appliances and cabinets, and Cambria has several black and dark styles to choose from."
Soapstone countertops need consistent upkeep. Whether you choose high gloss or the low-sheen Cambria Matte finish, Cambria does not require sealing or polishing, and cleaning it is as simple as warm water and a soft cloth. Mild soap is optional.
And soapstone's soft surface makes the stone susceptible to damage from dropped glasses or cookware and can actually even damage your china and glassware if the finish has not been properly smoothed.
You'll also notice when selecting soapstone that you will be given limited color choices and that the stone darkens as it ages, so it must be treated regularly with mineral oil to ensure that it darkens evenly.
Don't forget that soapstone is a porous material, whereas Cambria is nonabsorbent and will not draw in moisture that can harbor harmful bacteria or leave stains. And, unlike soapstone, Cambria offers scratch- and chip-resistance, providing peace of mind for anything life throws your way. Cambria is always professionally installed, warranty-protected, and maintenance-free.
All that's to say, Cambria is an intelligent alternative to soapstone with beautiful natural quartz designs to suit any aesthetic and performance that no other stone can match. Here, a few of our favorite designs.
Charlestown
Looking for a bold and dramatic statement? The dark and dramatic charcoal gray surface of Charlestown should do the trick. Its subtle white veining atop a black backdrop lends the design to any aesthetic, whether paired with lighter hues or mixed with other dark tones.
"Charlestown represents a new refined look of iconic soapstone," said Kath. "Charlestown in matte finish with its very subtle light gray veins is organic, yet easy on the maintenance."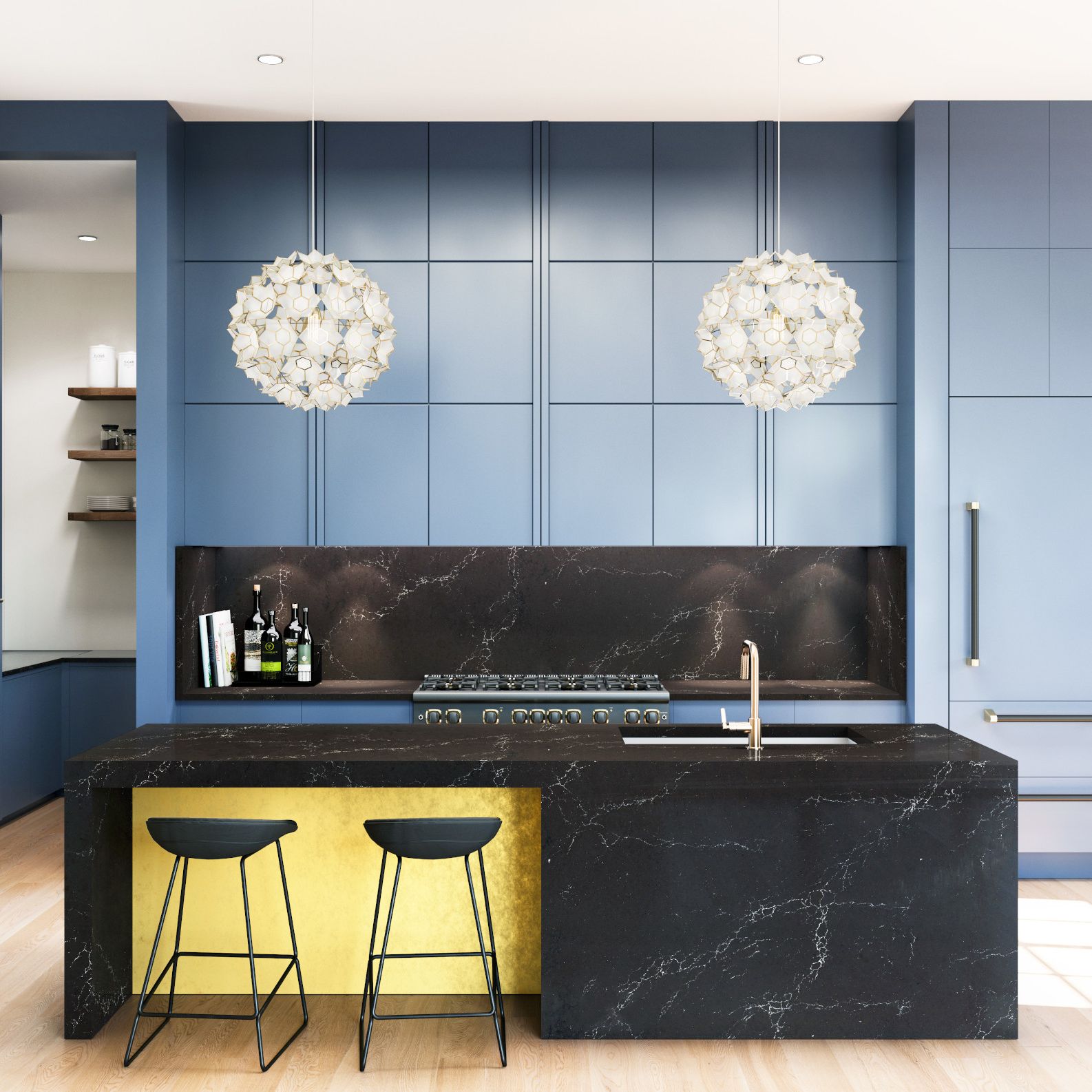 Mersey
Mersey is a deep, glassy black daubed throughout with brilliant white streaks that keep the effect both fresh and modern.
In the Kips Bay Decorator Show House Palm Beach, award-winning designer Krista Watterworth Alterman of Krista + Home created an elegant master bathroom retreat with Cambria Mersey countertops.
"I love Mersey for its drama and creative lines," said Watterworth Alterman. "It has a beautiful statement quality. I wanted to use some bold blacks in the space and the Mersey design fit perfectly. I loved the thickness and the movement in the design for the vanity… it really has a luxurious quality."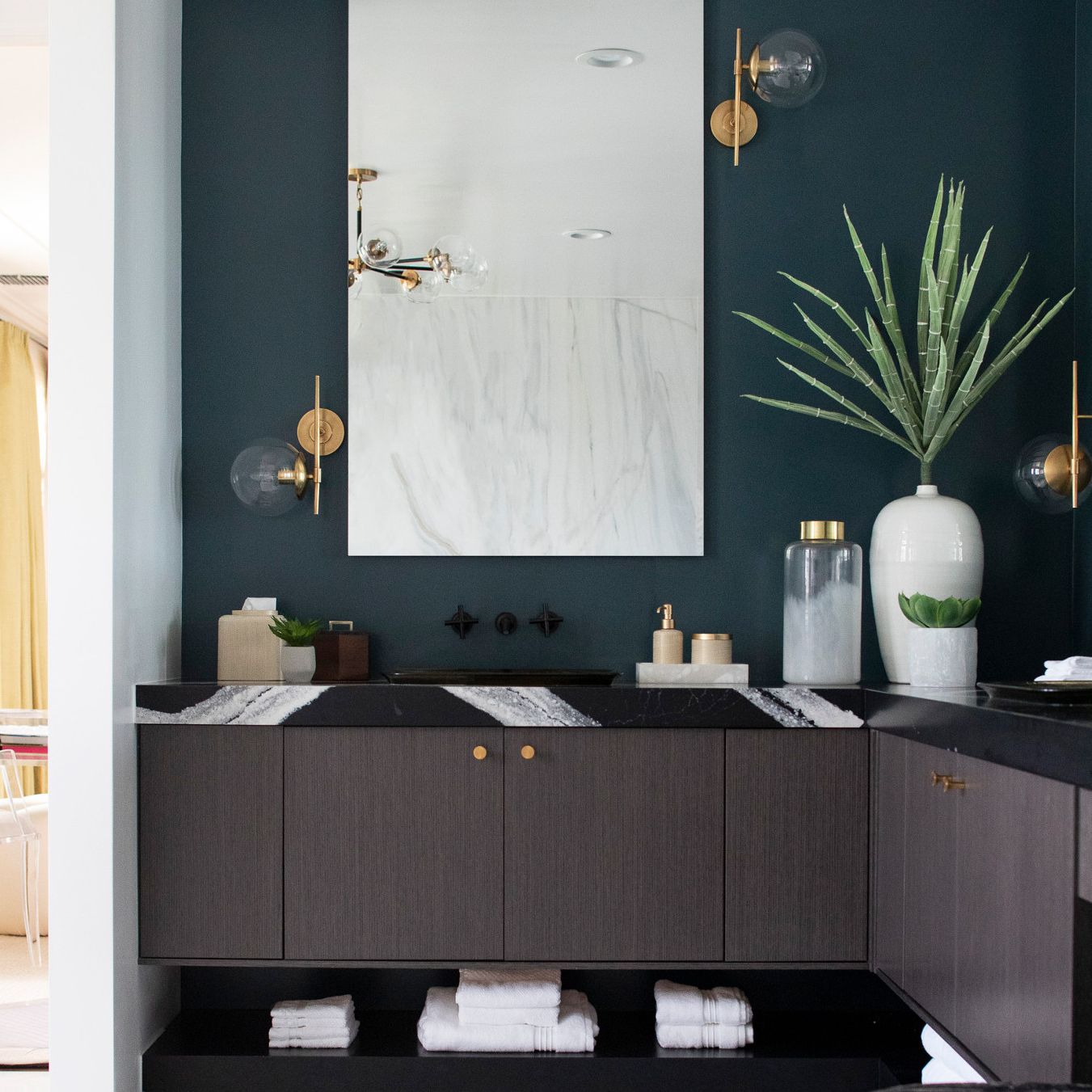 Mersey is also one of three stunning designs featured in Room & Board | Cambria's spring furniture collection, Pren. Each intricately detailed piece is available with a solid Midwestern walnut or Appalachian white oak wood base and with one-centimeter Cambria natural quartz tops finished with modern rounded corners to mirror the form of each design.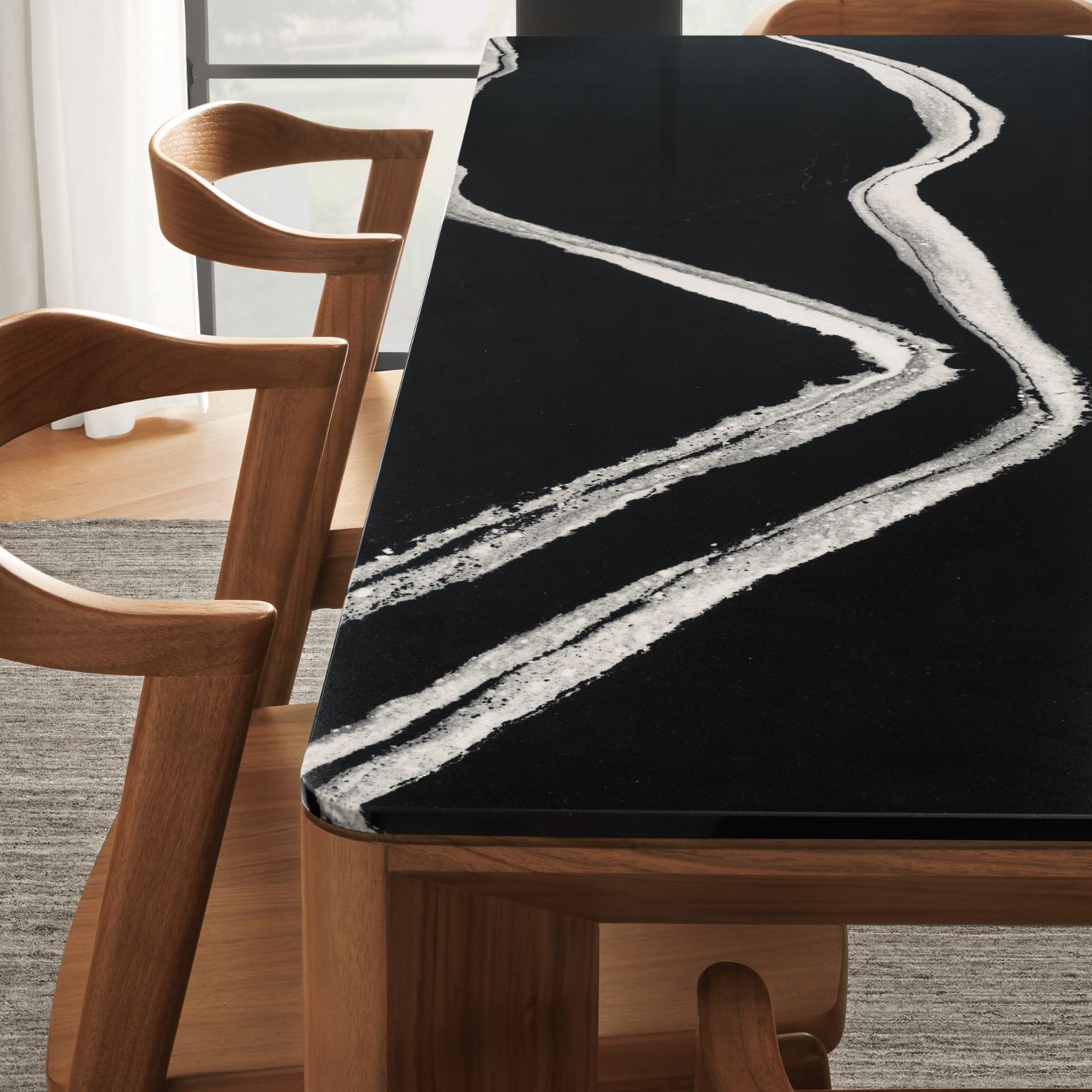 Wellington
Wellington is named for the southwest England industrial town and features a churning mix of black and brown that packs an iron-like punch. An impressive, bold statement not for the faint of heart.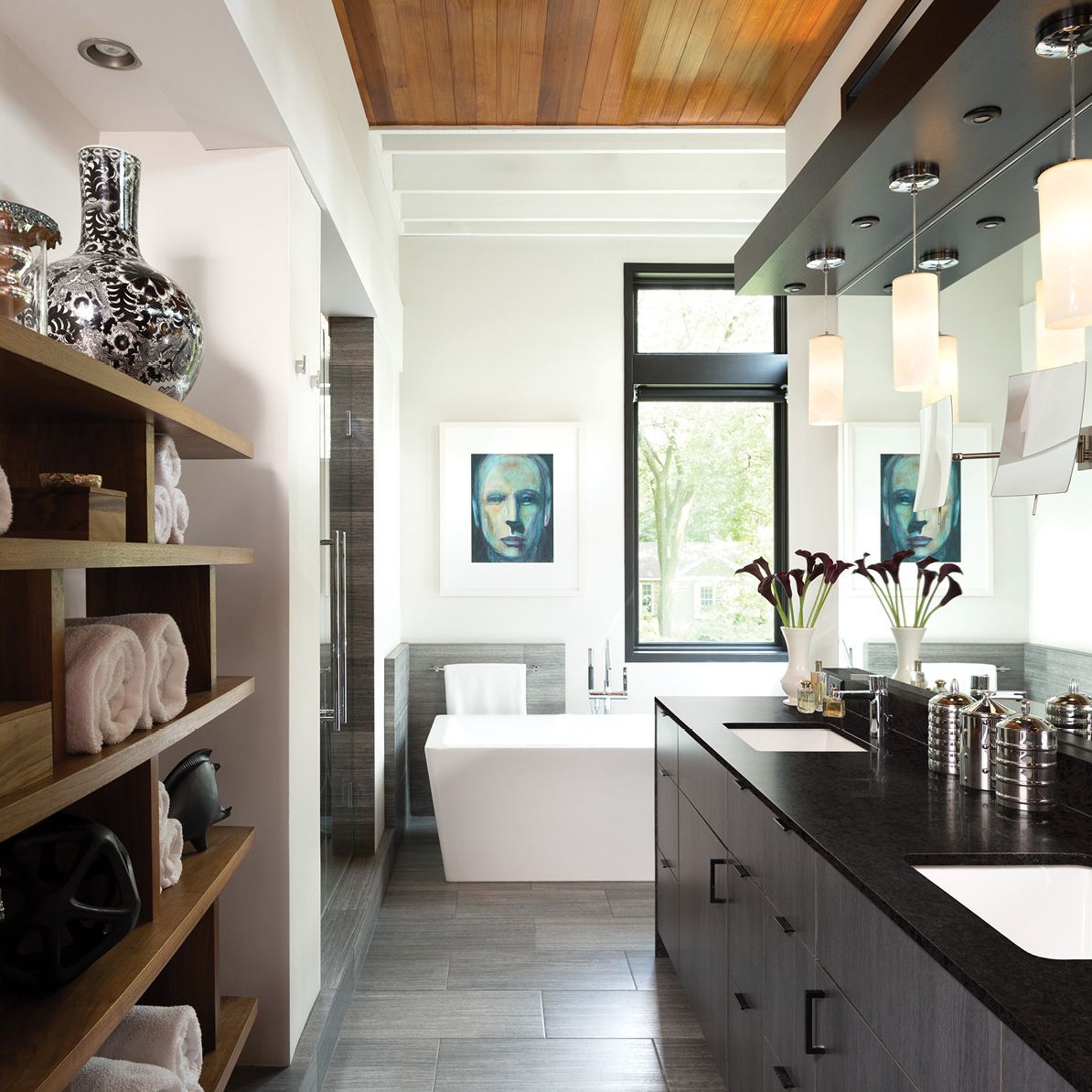 While all Cambria kitchen islands are well-suited for entertaining, this most-liked vintage modern kitchen by Stein Design and Rucker Muth raises the bar. With a custom ice well built into the countertop, the Wellington island is always party-ready. Patterned overlays, brass details, and plush furnishings complete the look.
Blackpool Matte
The powerful Cambria Blackpool Matte design is the darkest ebony with a stealthy silken Cambria Matte finish that absorbs light.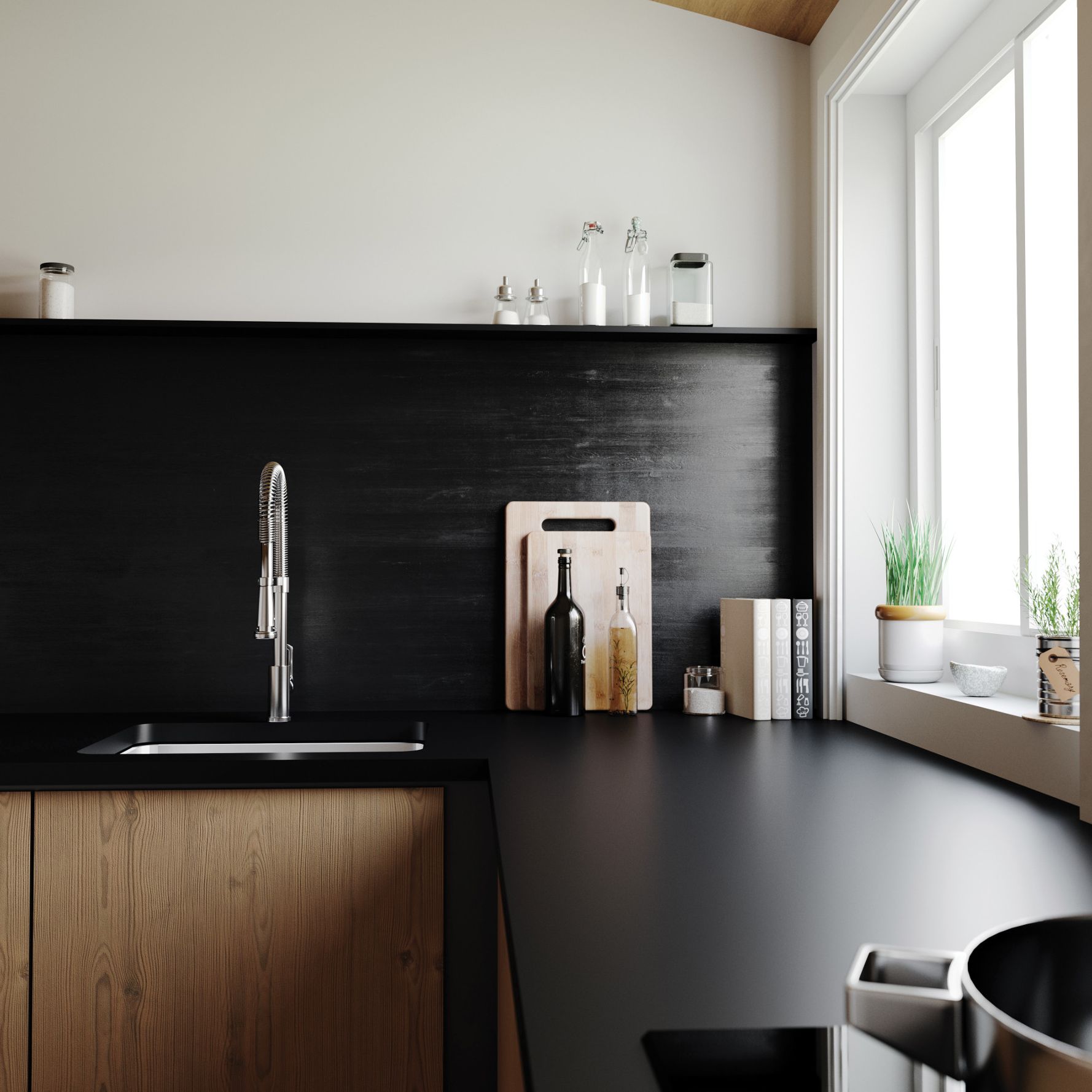 Our 2020 trend forecast highlights mixing metals, and we love how designer Christopher Peacock added a brass metal band around the edge of Blackpool Matte countertops in the 2019 Kips Bay Decorator Show House kitchen to bring the space together.
"I like to push the envelope a little bit," he said. "The metal detail on the island matches the shelving and hood canopy detailing."
In another standout kitchen by Gretchen Black and Artisan Signature Homes, Blackpool Matte countertops make a stunning statement as a waterfall edge island.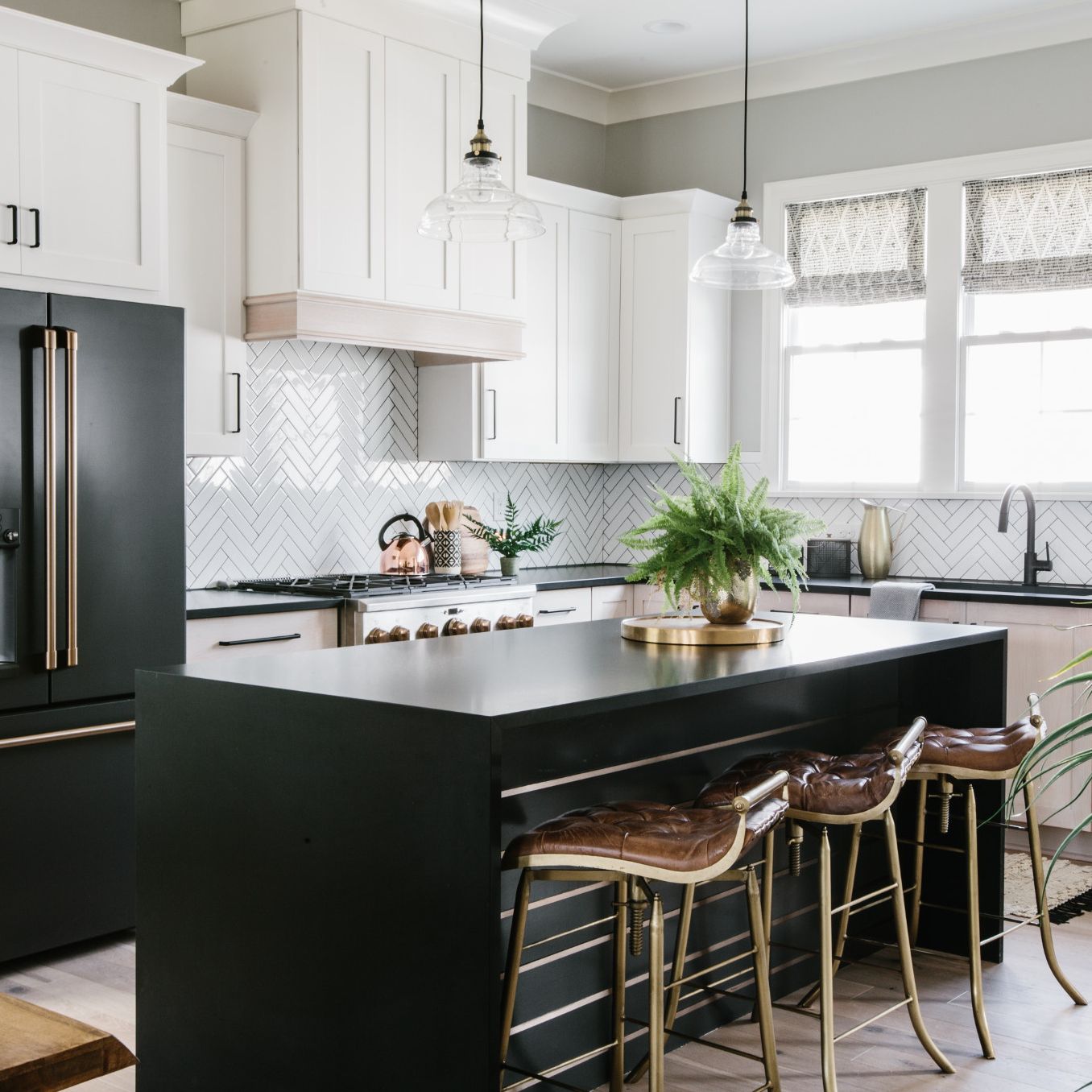 Sharpham
Icy, crisp, and cool like the dry white wine England's Sharpham Vineyard is known for. The Sharpham design's white veining against a dark gray backdrop adds drama and class yet remains comfortably neutral.
Kath swooned over this men's closet island featuring stylish Sharpham, calling the closet a perfect opportunity to showcase your style and take more risks than you might in another space. A Cambria natural stone countertop is ideal for laying out style choices, using retail inspiration to showcase accessories, and keeping essentials at hand.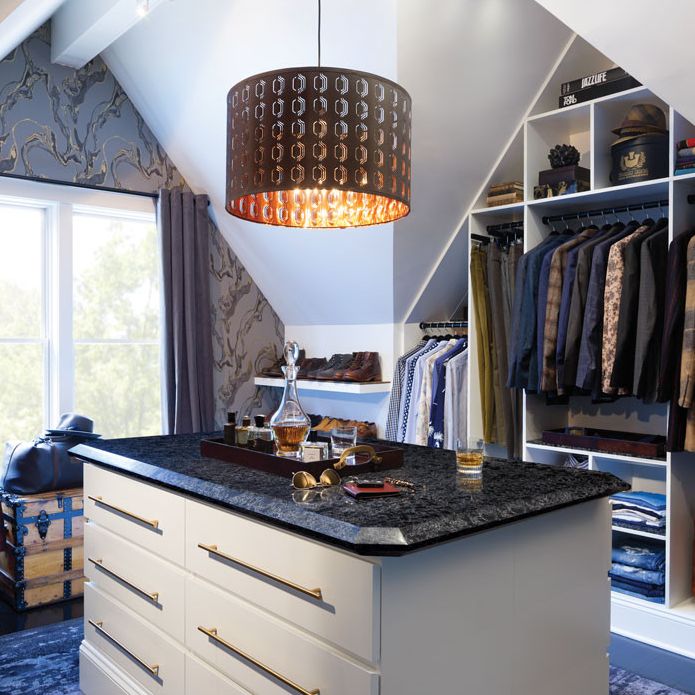 In this sophisticated black and white bathroom design, a simple color palette allows for a creative installation with geometric flair. Hexagonal floor tiles and a custom Sharpham and Newport shower surround bring character.
Golden Dragon
Elegant midnight black and sparkling golden currents interspersed with subtle white highlights flow seamlessly across the Golden Dragon design.
In this contemporary kitchen from Merit Kitchens, Golden Dragon makes a stunning backsplash with bands of black and gold accented with white.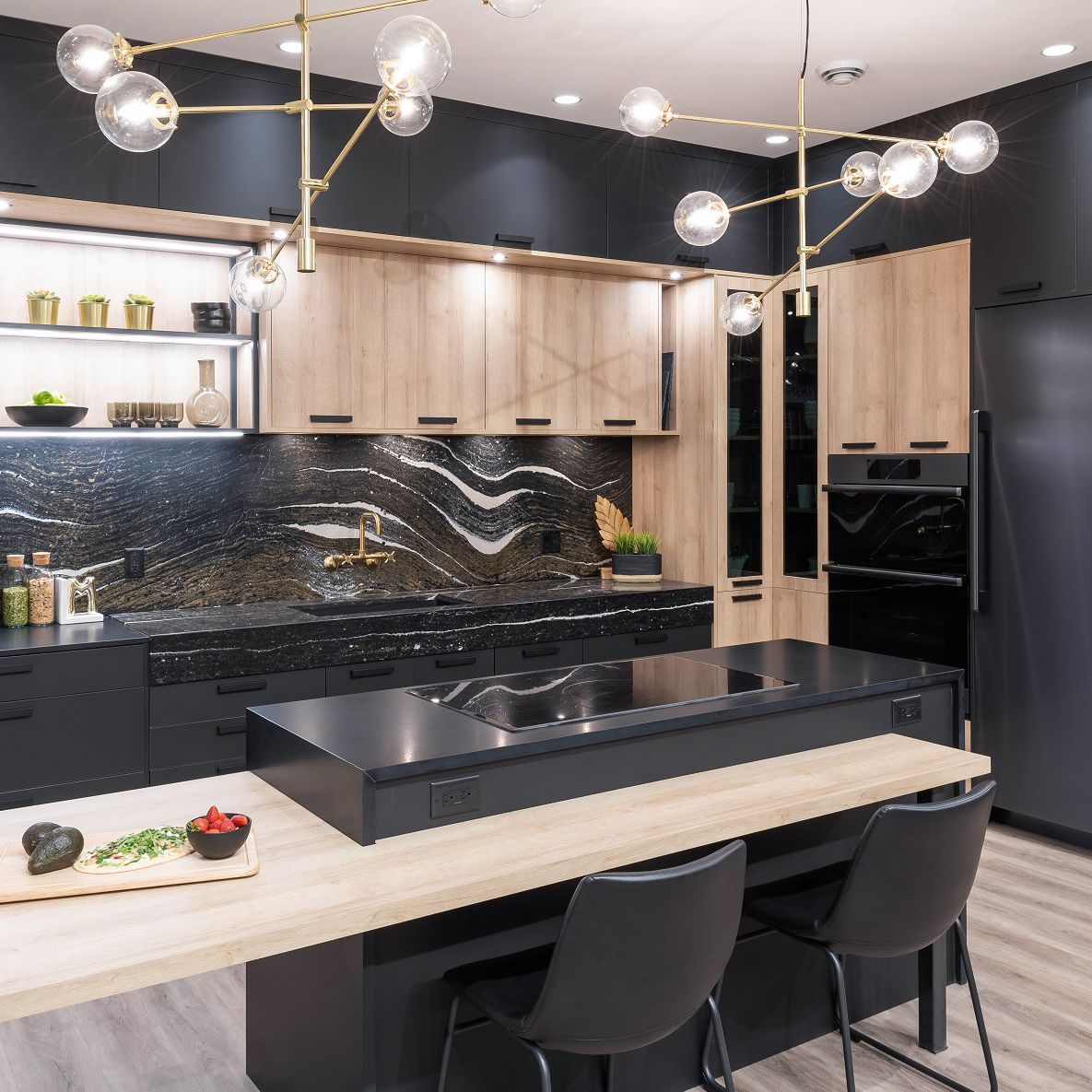 And in the showstopping renovation of Anda Spa at the Twin Cities' Hotel Ivy, the cedar-flanked sauna is complemented by the warm gold accents of Golden Dragon.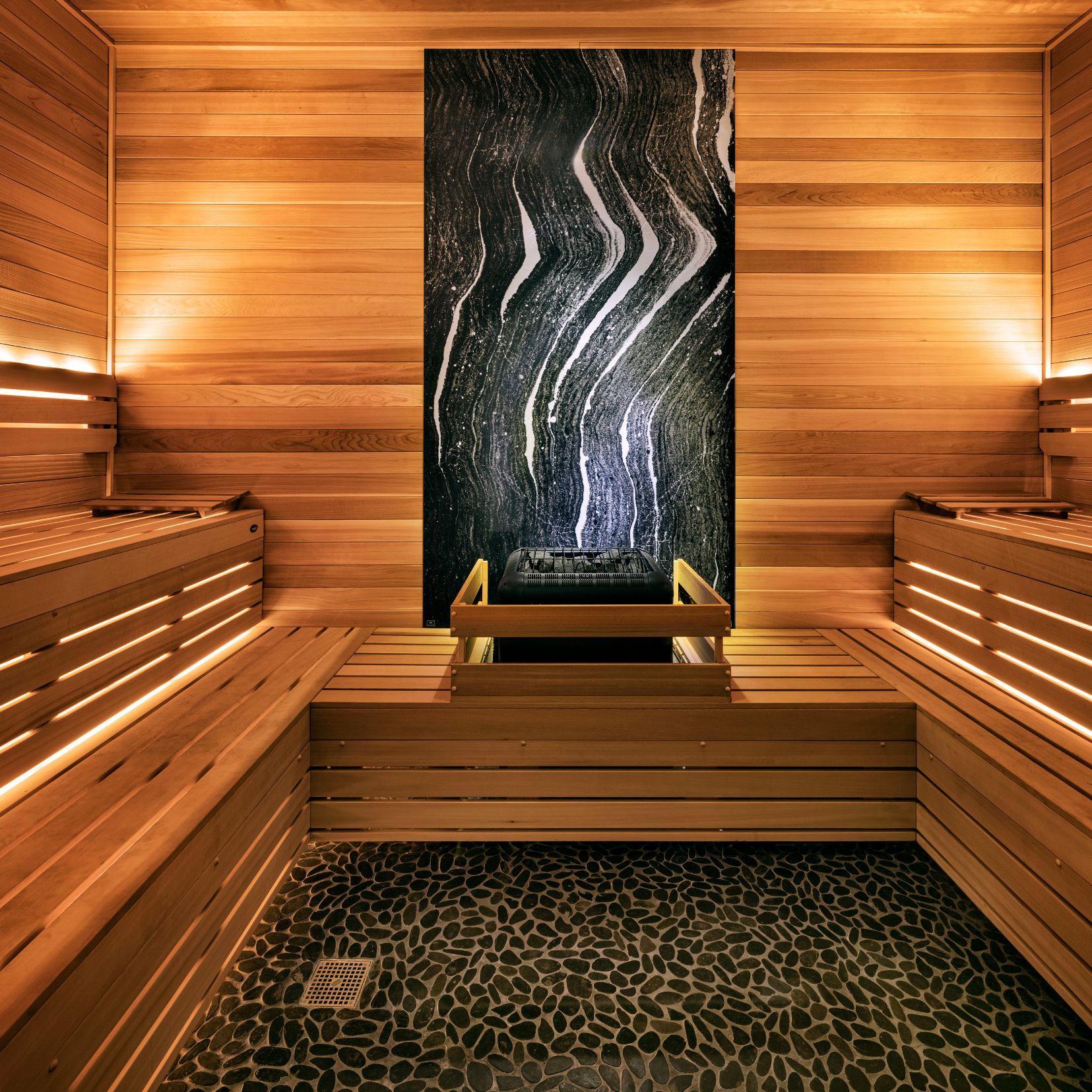 Get the Look
Follow Cambria on social media with #MyCambria for more standout designs.
For more information on Cambria, including performance data, product specifications, and certifications, see our Professional Resources. Learn more about how Cambria has benefitted various projects in these case studies.
Interested in creating a show-stopping design project with Cambria? Order a sample, find a dealer, schedule a virtual consultation with a Cambria expert, or call 1-866-CAMBRIA (1-866-226-2742) to be connected with a market representative in your region