It's always exciting when new Cambria designs are released, but our earlier designs continue to deliver timeless style as well. We think every Cambria design deserves proper fanfare, so we'll be putting some of our unsung heroes in the spotlight from time to time. We're kicking off this Design Spotlight series with a classic choice for neutral countertops, the earthy and inviting Collybrooke.
Discover Cambria Collybrooke
If you're looking to add greige, taupe, or sandy beige tones to your kitchen design palette, Collybrooke countertops may be your perfect fit. With a swirling palette of darker sands and stones, Collybrooke has a soft and comfortable beach-worn feel – perfect for coastal kitchen styles.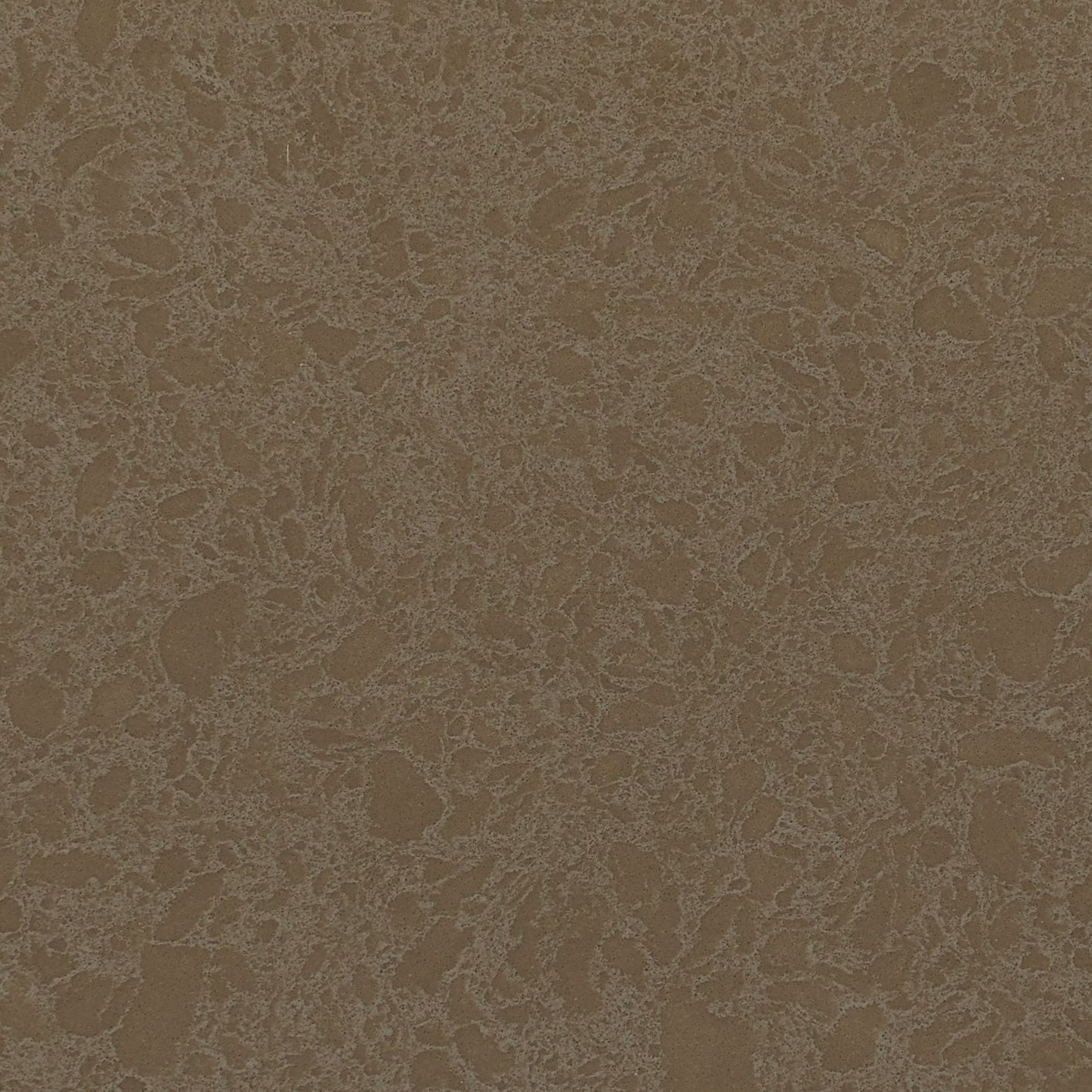 Coastal kitchen style: warm neutral countertops and bold beachy color
Interior designer Vern Yip chose Collybrooke countertops for his vibrant Florida beach-home kitchen. We love how the warm neutral countertops pair with sunny pops of orange for a cheerful and inviting palette. Collybrooke's subtle movement and greige hue, reminiscent of dark beach sand, creates a grounding focal point against glossy white subway tile and white cabinets. Accented with a trio of playful plants and acrylic ghost stools, the kitchen island becomes a fresh focal point.
Timeless countertop choice: earthy neutrals
Neutral countertops in earthy hues like taupe and greige are a smart choice for timeless style. An inviting design like Collybrooke can provide visual intrigue and subtle contrast in any style of space, from a traditional kitchen or modern farmhouse to a minimalist, monochrome space.
If you're inspired by Vern Yip's beachy kitchen design, try pairing Collybrooke countertops with crisp white tiles, geometric patterns, and bold pops of color.
Ready to get started on your project? Connect with a Cambria dealer to bring your dream space to life.