Our current countertop crush? Glam and dreamy Annicca, featuring purple and gold flecks embedded in translucent gray veins on a milky white backdrop. If you like the movement of designs like Brittanicca™ but are craving a little more color or shimmer, Cambria Annicca countertops may be the perfect fit for your space.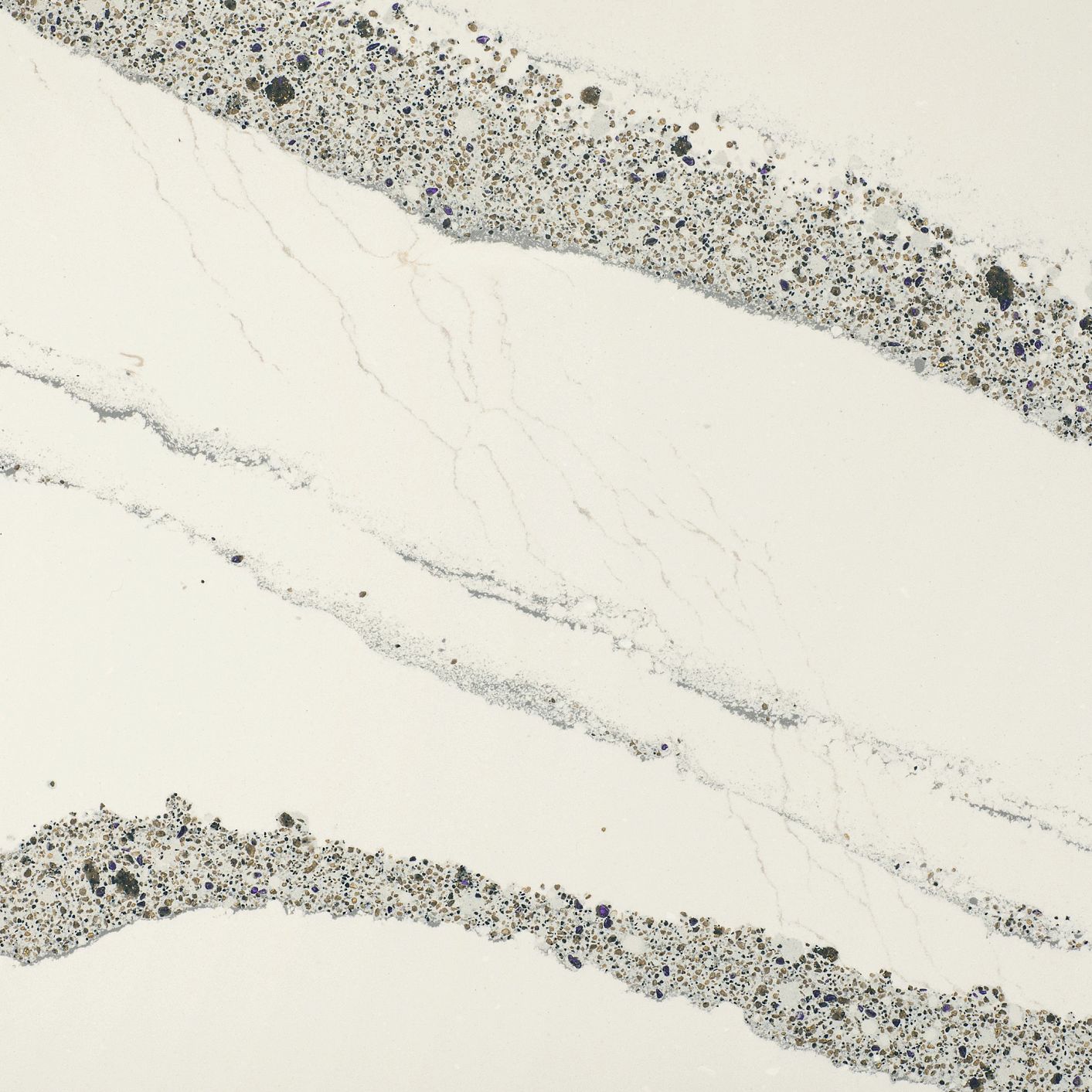 Annicca™ design detail
Don't mistake Annicca's marble-like beauty for a delicate surface. Made of natural quartz, it is a strong, stain-resistant, and maintenance-free alternative to marble countertops. Dive into an array of Annicca inspiration for kitchens and more.
Farmhouse kitchen with Cambria Annicca countertops
What we love: How Annicca elevates this white farmhouse kitchen, complemented by a gray subway tile backsplash.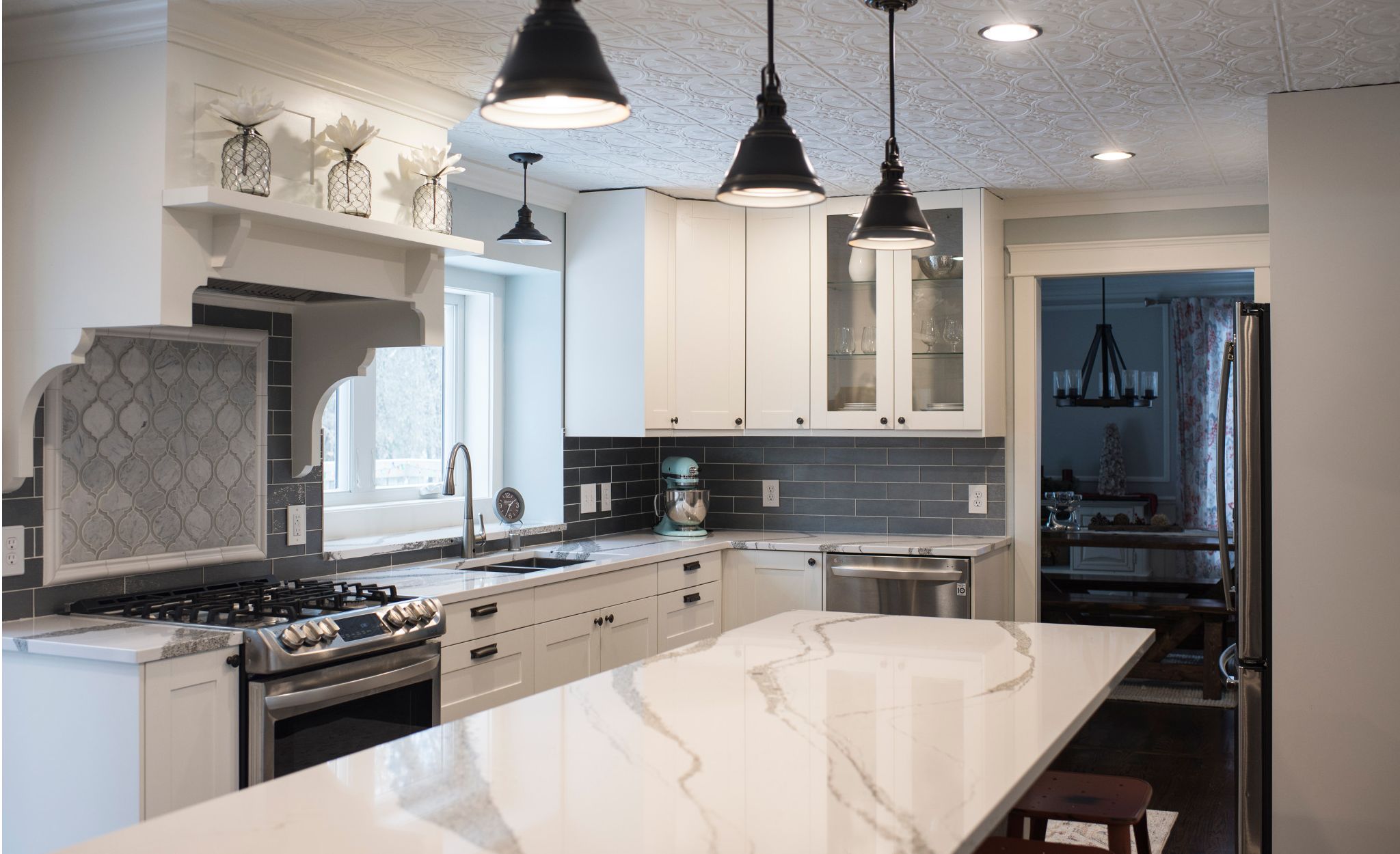 Farmhouse kitchen featuring Annicca countertops, white cabinets, and black pendant lights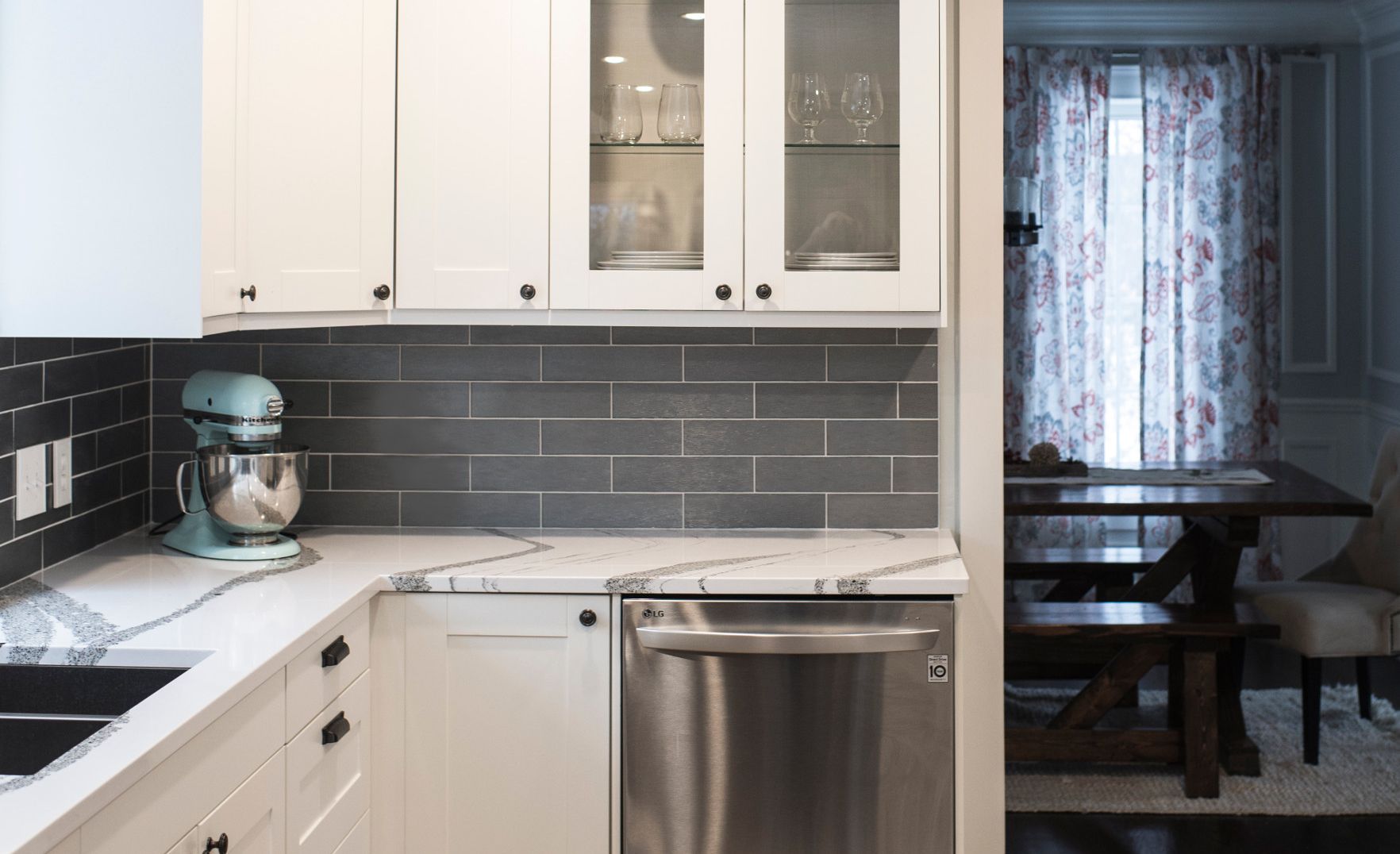 Annicca countertops paired with gray subway tile
See more: Gather your favorite farmhouse kitchen ideas.
Black and white kitchen with Annicca countertops
What we love: Pairing brass and black with Annicca for a relaxed yet glam space, accented by a chic chevron tile backsplash.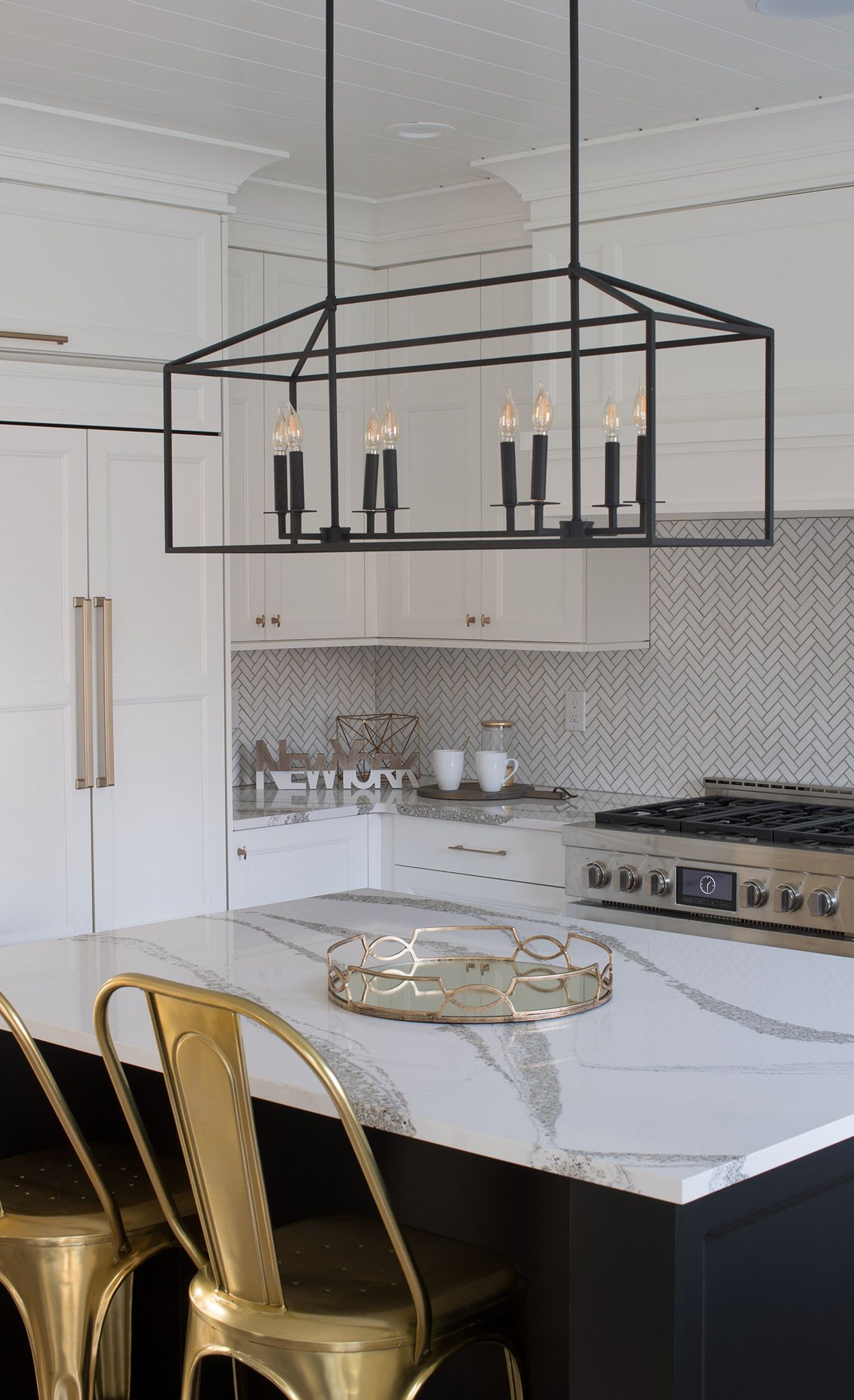 High-contrast kitchen featuring Annicca countertops, brass hardware, gold island stools, and matte black farmhouse fixture. Space by BeautifulSPACES Kitchen and Home Design.
See more: Find tips for incorporating matte black accents and high-contrast design.
Two-tone kitchen with Annicca and Minera countertops
What we love: How Minera's mixed-metal hues highlight Annicca's regal tones for an unexpected pairing that doesn't shy away from shimmer.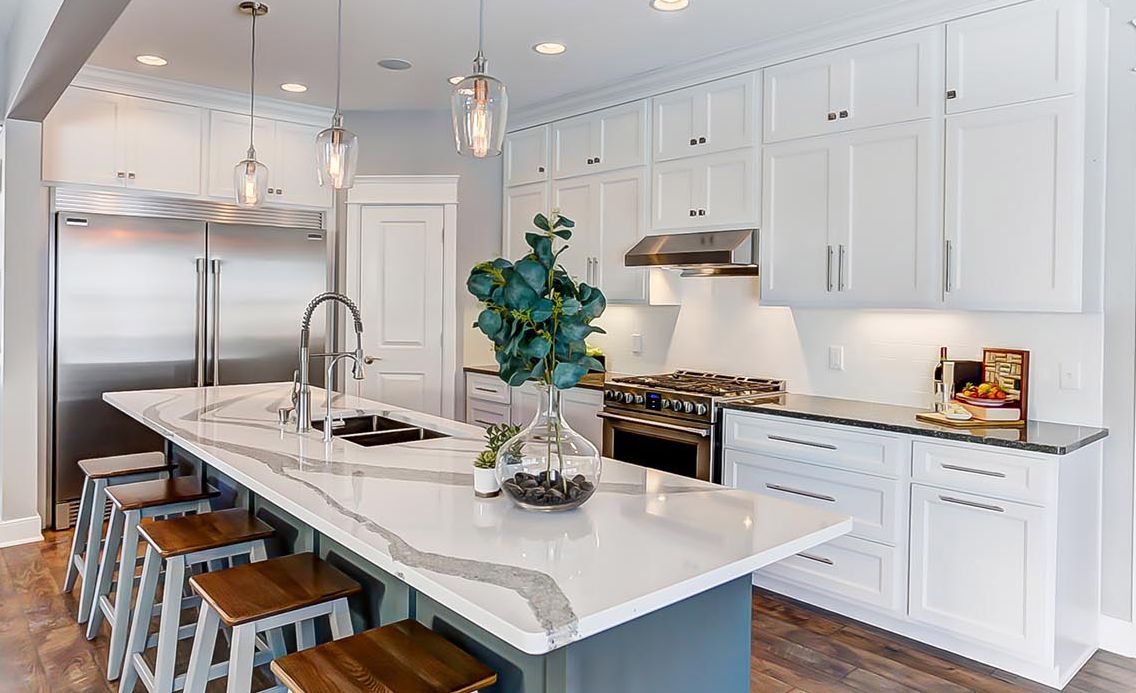 Gray and white kitchen with Annicca island and Minera™ perimeter countertops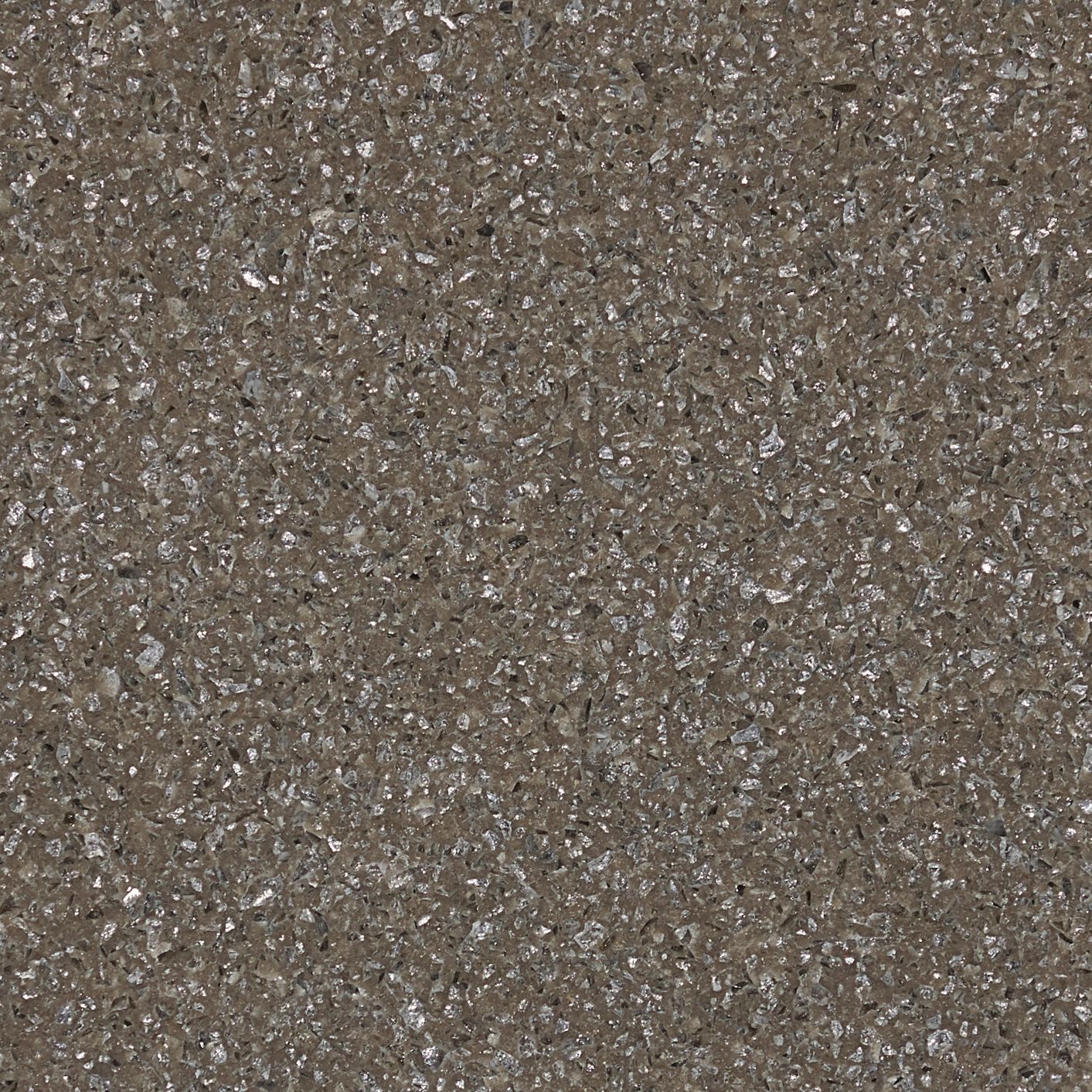 Cambria Minera design detail
See more: Explore stylish ways to mix and match countertops.
Office kitchen with Cambria Annicca and Edinburough countertops
What we love: The rustic-industrial mix of Annicca with natural wood bordered by dark ebony Edinburough countertops and shades of pewter.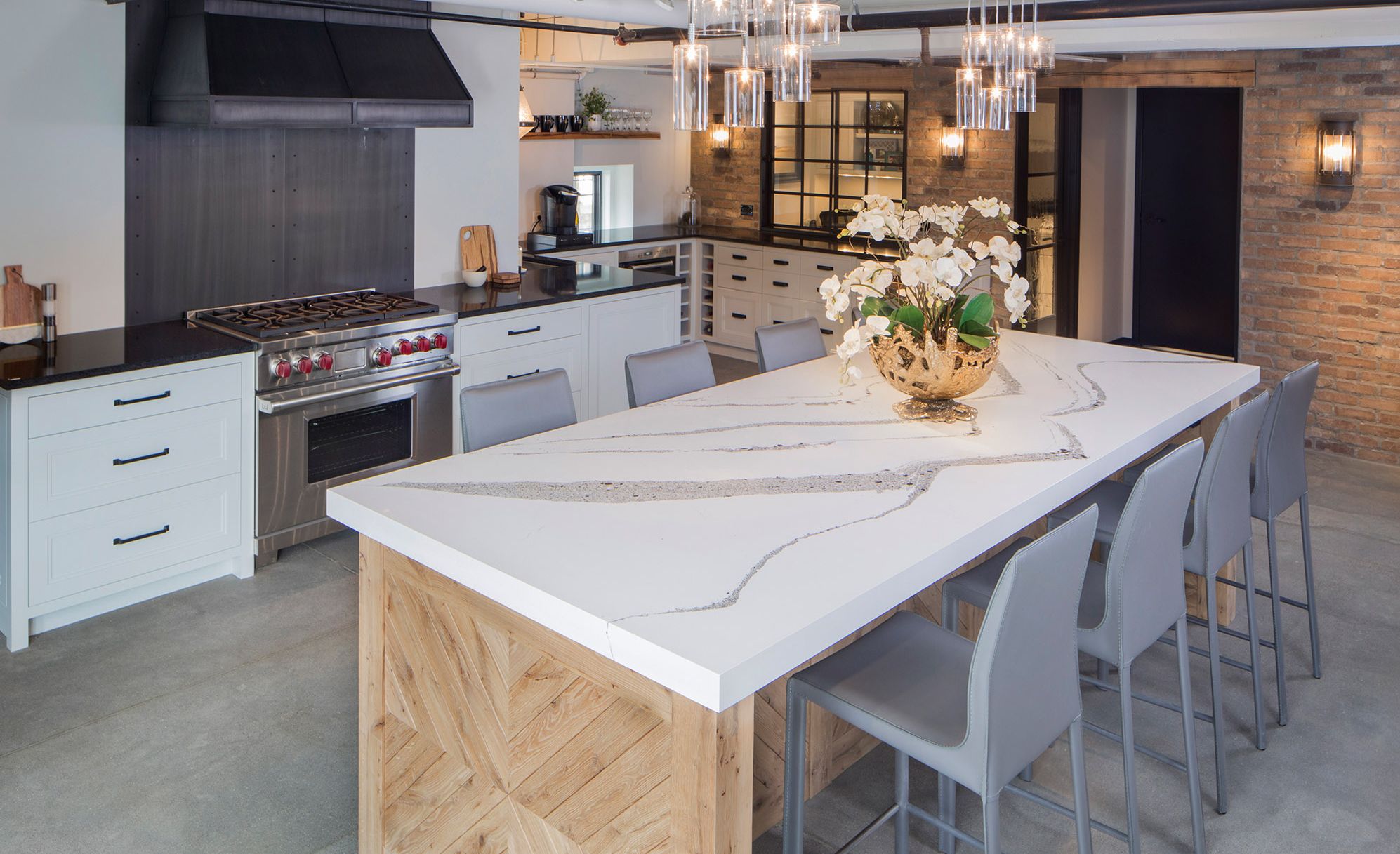 Cambria Annicca kitchen island with Edinburough™ perimeter. Space by: John Kraemer & Sons.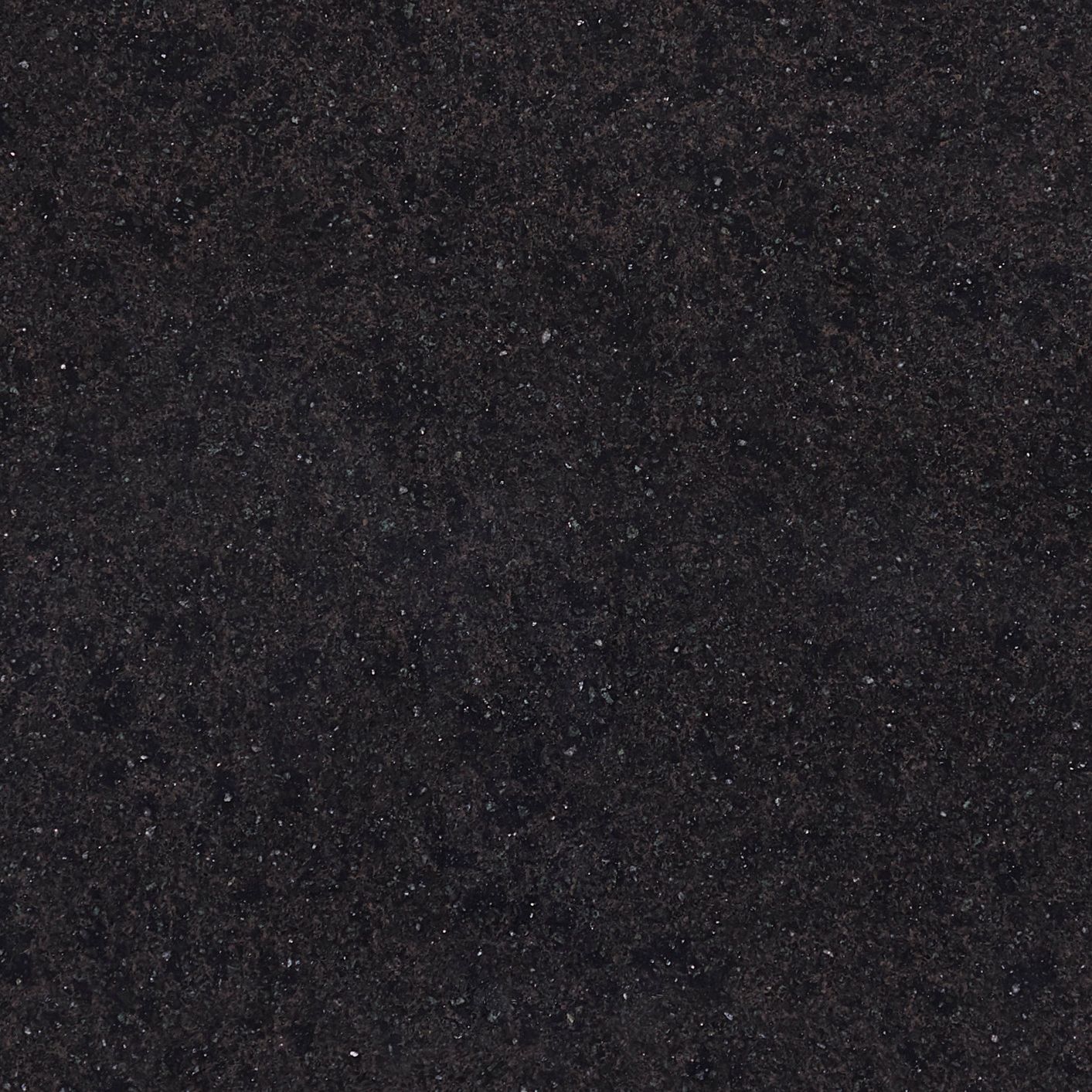 Cambria Edinburough design detail
See more: Get ideas for pairing natural wood cabinets with white countertops.
Luxe Kips Bay kitchen with Annicca Matte countertops
What we love: Focal point perfection with a bold brass pendant over an Annicca Matte island, accented by an abundance of opulent metallic and jewel tones.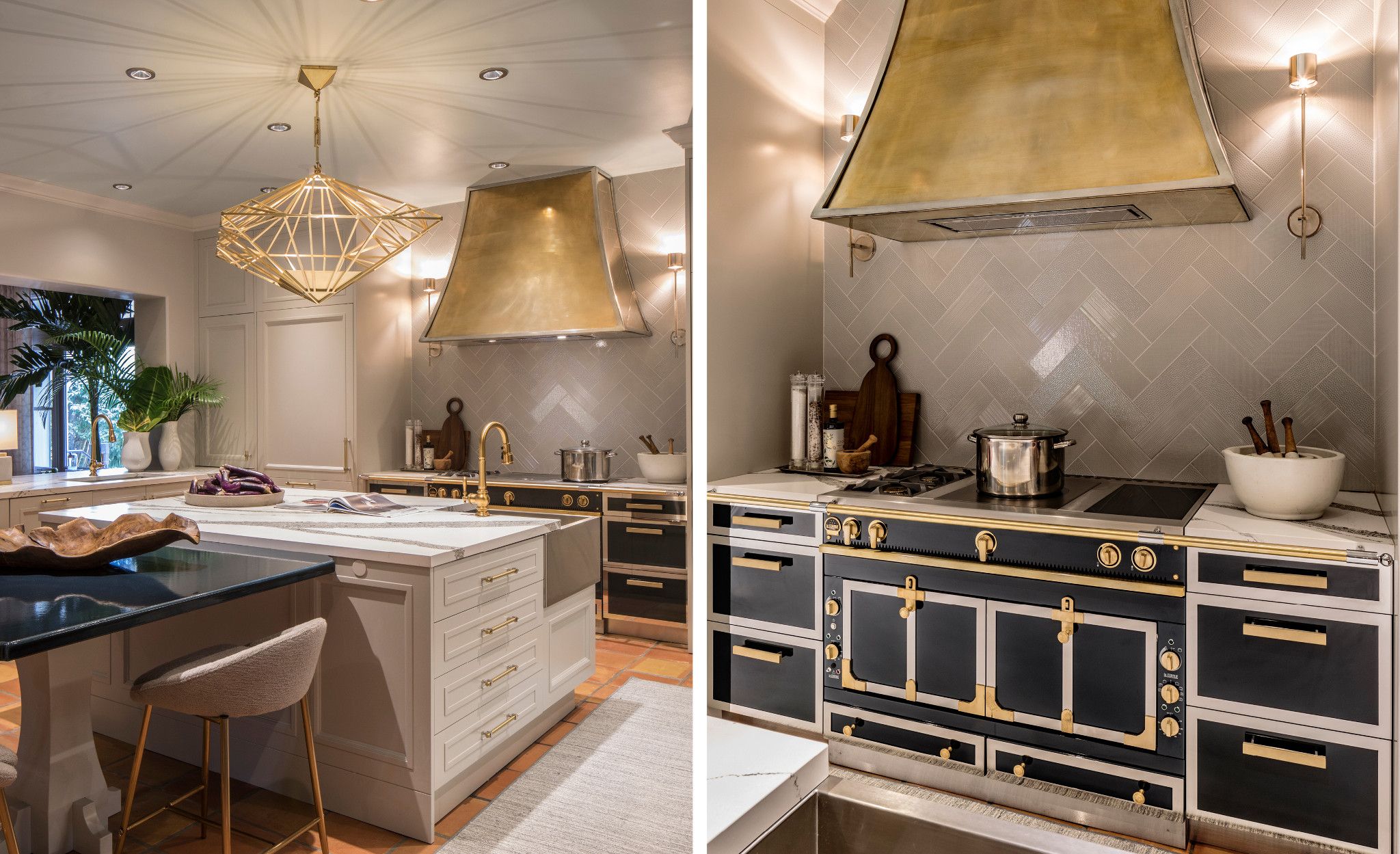 Luxe kitchen with Annicca countertops and brass accents by Matthew Quinn Design and Willoughby Construction for the Kips Bay Decorator Show House (Palm Beach). Photo: Marco Ricca.
See more: Explore other designer Kips Bay kitchens: an old-world-meets-modern baker's kitchen and a sophisticated, mixed-material kitchen.
Blue kitchen with Annicca backsplash and countertops
What we love: An Annicca backsplash bridges rich cobalt blue and white cabinets for a cohesive look with the countertops.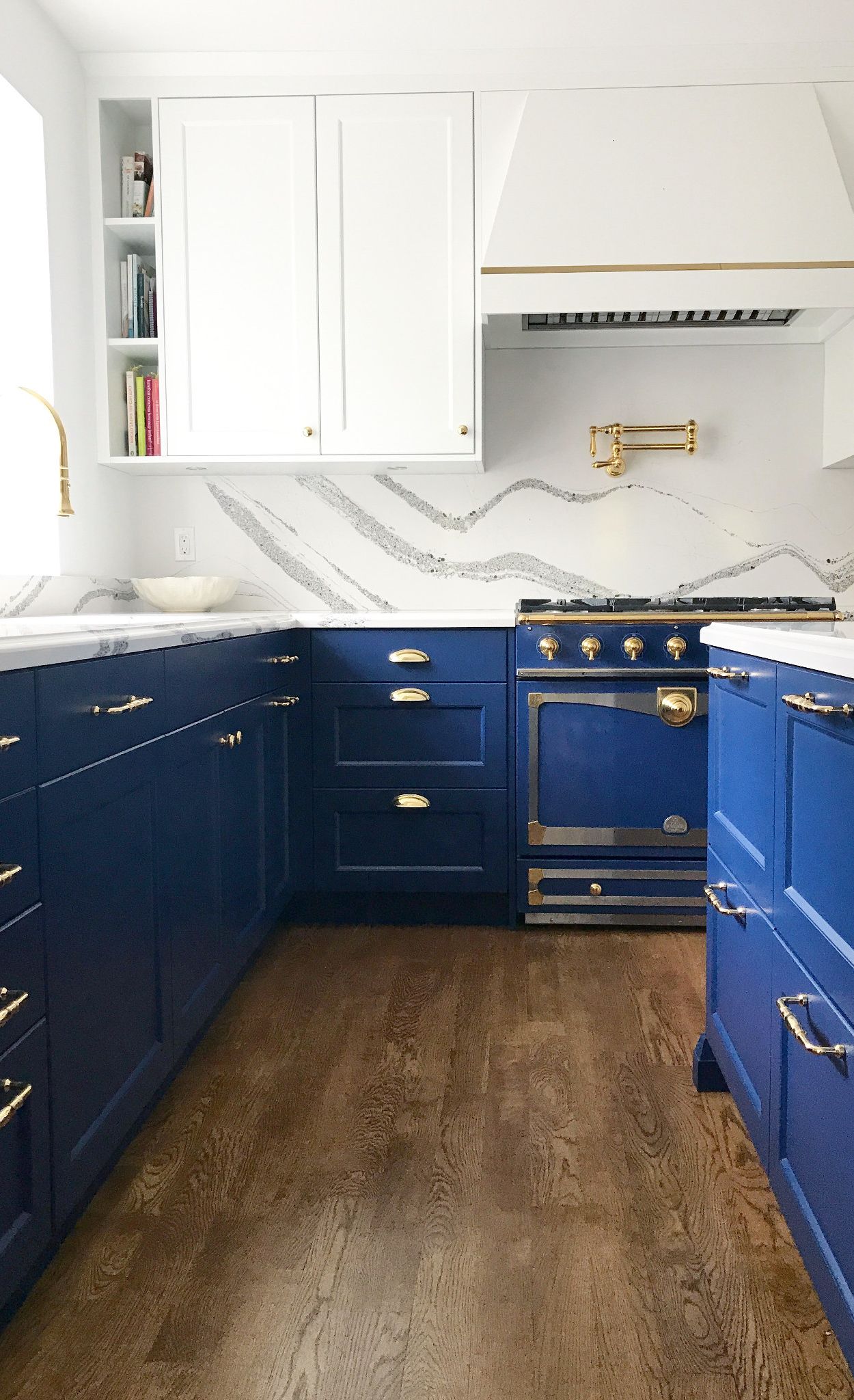 White and blue kitchen featuring Annicca backsplash and countertops by Linnea Lions and Designstrom.
See more: Soak in blue kitchen inspiration and check out our favorite quartz backsplash ideas.
Yoga studio with Annicca reception desk
What we love: Annicca paired with greige tones, brass accents, and weathered woods for relaxed vibes and trendworthy style.
Annicca countertops and reception desk at LIT Life+Yoga
See more: Find other welcoming Cambria spaces in our reception desk roundup.
Contemporary hotel lounge with Annicca fireplace surround
What we love: Embracing Annicca's bold movement for a full-height fireplace surround, offset by vibrant fuchsia for statement style.
Annicca fireplace at Marriott Columbus University Area (Ohio State). Photo: Thomas Watkins.
See more: Learn why Cambria is not just for countertops and get more quartz fireplace design inspiration.
Plan your space with Cambria Annicca
Has Annicca captured your imagination? Get your hands on a sample to start your moodboard and plan your perfect look.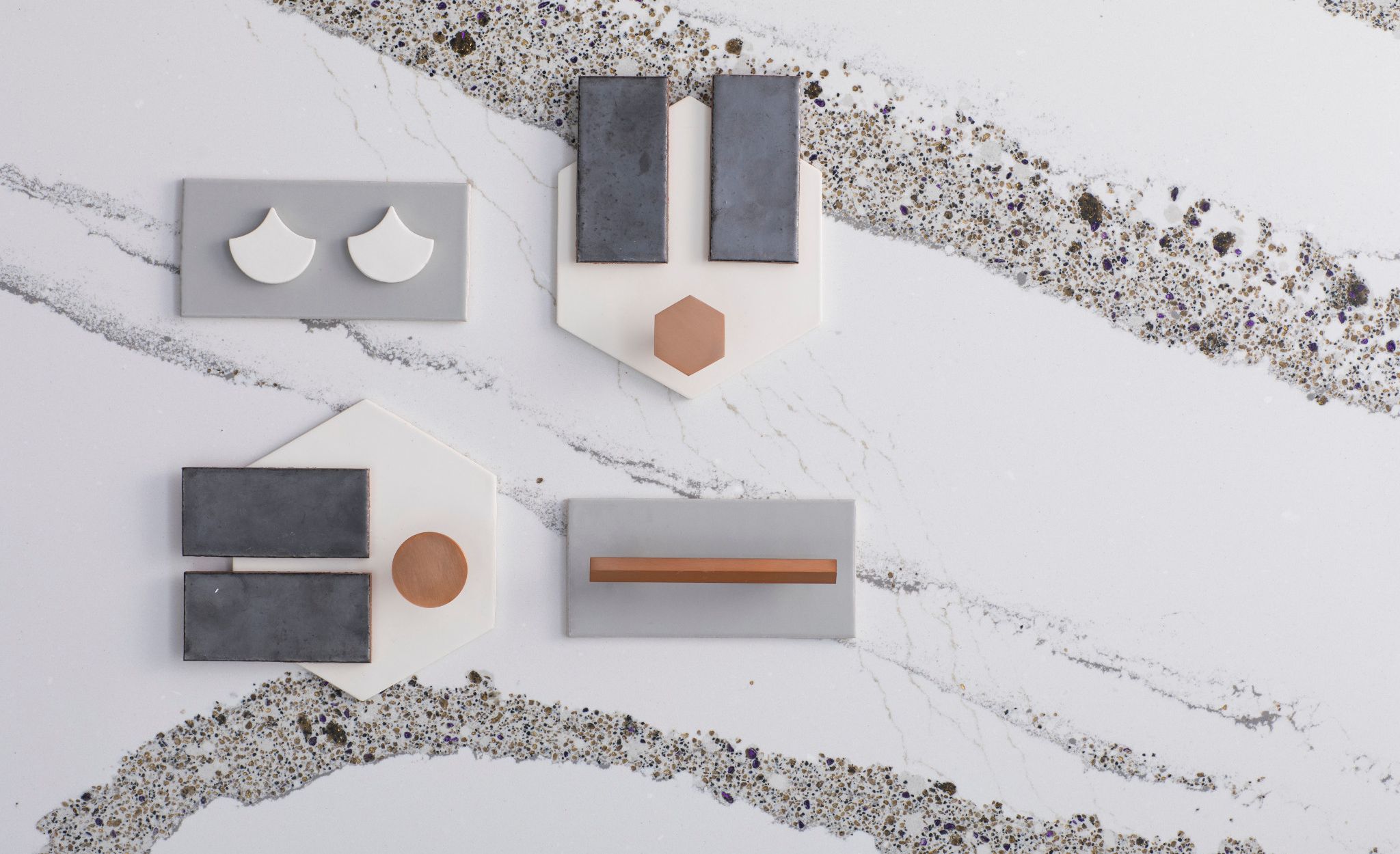 Annicca paired with mixed metal tones
We can't wait to see how you make Annicca your own—share with us on social media using #MyCambria.