At Camp Cambria, you'll find kids of all ages—from 8 to 17—making summer fun with activities ranging from swimming in the lake and arts and crafts to singing and dancing and making s'mores. Filled with friendship and laughter, Camp Cambria feels like the quintessential happy summer camp. That said, what makes it unique is that the campers all have been diagnosed with juvenile arthritis.
Behind their "normal" appearance is often severe and debilitating pain and mental struggles due to dealing with a disease some people falsely assume only affects the elderly. Camp Cambria is often the only time these kids are around others who are just like them. Because of this, the friendships are stronger, the time away from mom and dad is more impactful, and the learnings are lifelong lessons.
We host 300 kids each summer in Minnesota, partnering with the Arthritis Foundation and, in Ontario, with the Arthritis Society. While we are unable to host camp in-person this summer, we'll still be doing amazing virtual activities to keep the Camp Cambria community connected and strong. To kick things off, let's review some of our favorite Camp Cambria highlights from throughout the years. Enjoy our trip down memory lane!
The Lake
Summer camps in Minnesota and Ontario revolve mainly around one attraction: the lake, of course! We are able to offer our campers so many water activities, like kayaking, canoeing, fishing, swimming, and water skiing. The joy on the faces of the kids who get up on water skis for the very first time or who feel the wind on their faces while tubing behind a boat is one of the best parts of camp.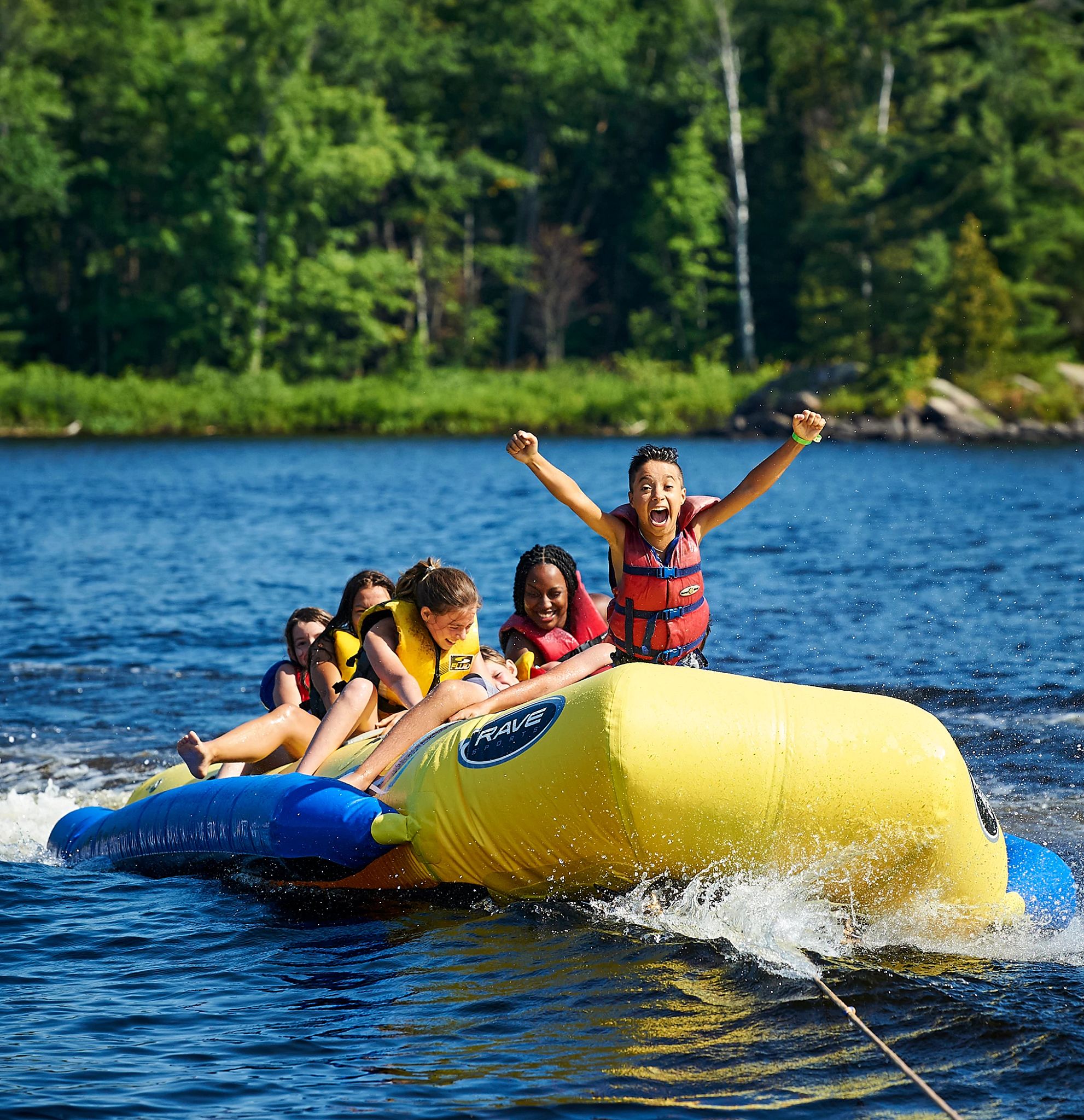 The Woods
The dense woods also provides some unique opportunities for our Camp Cambria kids. Both camp locations offer a treetop ropes course activity. Camp Courage, home to Camp Cambria Minnesota, has one of the only adaptive rope courses in the country.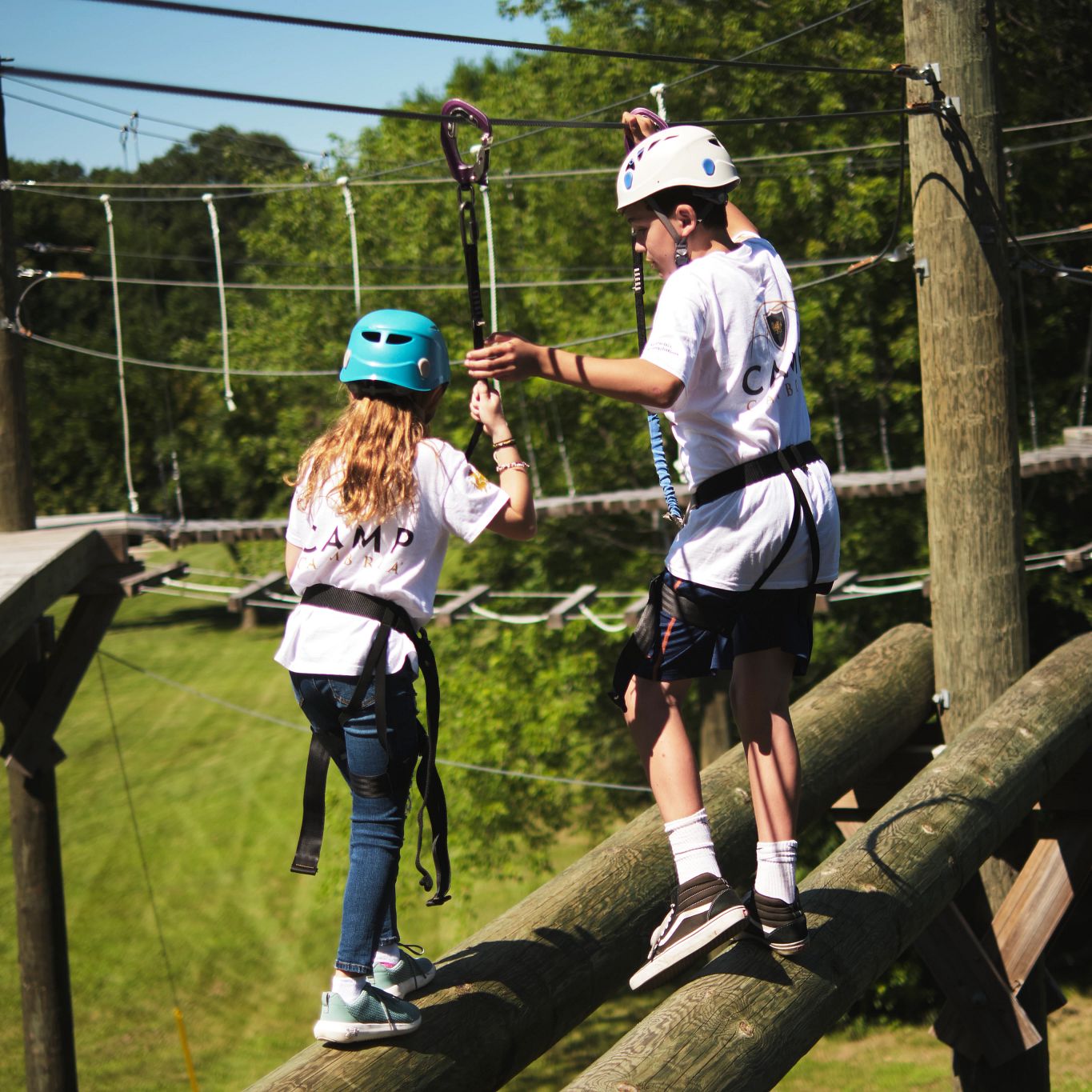 Even kids who are using wheelchairs to accommodate pain from their arthritis are able to participate and get the adrenaline rush that comes with walking in the treetops. The woods also brings an element of peace and is a great place to go for walks or to meditate as the kids wind down from their busy camp days.
VIP Guests
Camp Cambria has earned the attention of many people throughout the country who want to contribute to camp and support kids with juvenile arthritis, and we've been lucky to have many of them visit camp throughout the years. The kids have heard from Paralympic snowboarder Amy Purdy, practiced yoga with actress Mariel Hemingway, cooked with Food Network chef Robert Irvine, built bird houses with HGTV star Scott McGillivray, hosted the Toronto Blue Jays in Ontario, played horse and Gaga ball with the entire University of Minnesota women's basketball team, and played sports with a variety of guests, including Everson Griffen from the Minnesota Vikings and the Minnesota Twins' Justin Morneau and Corey Koskie.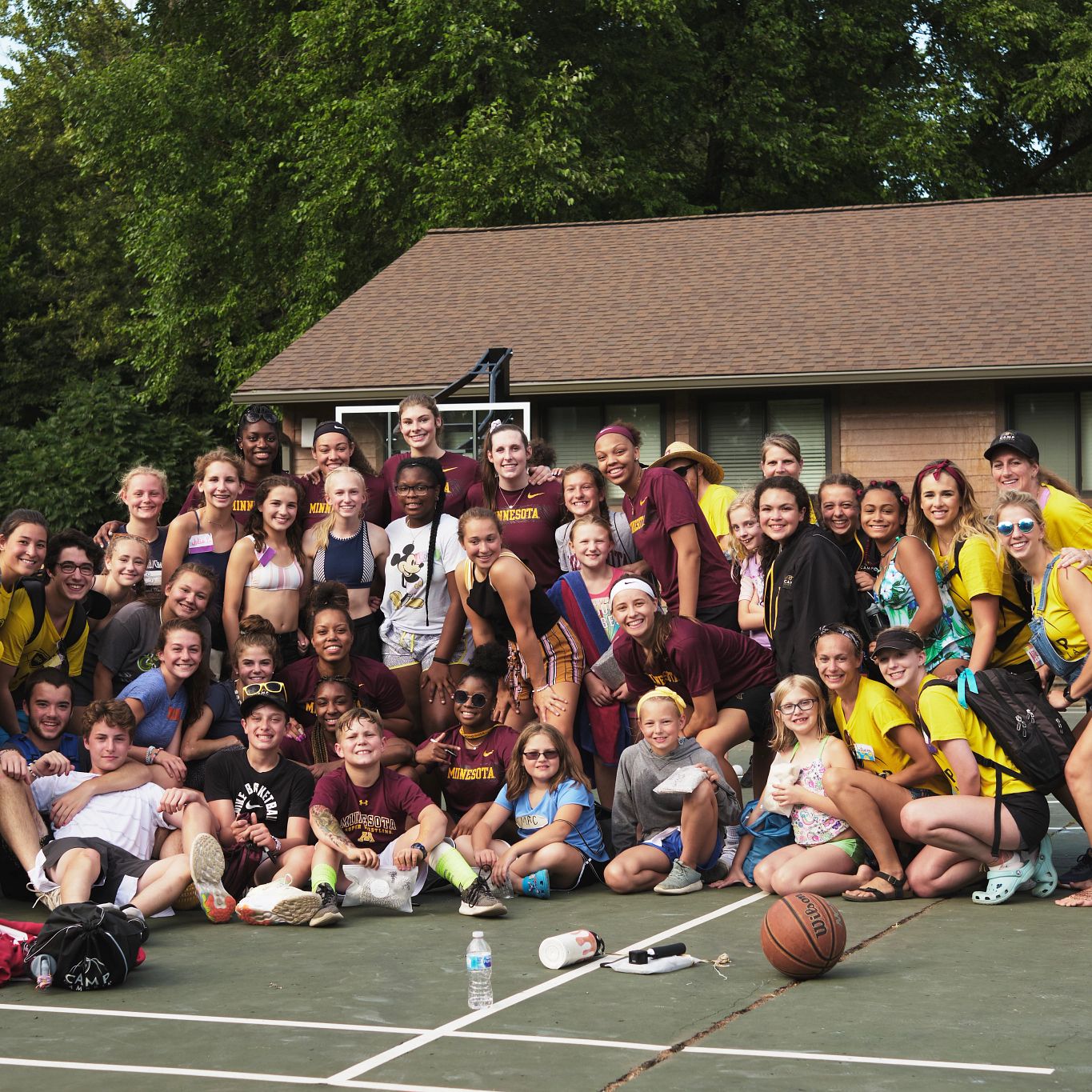 Mental Health
While fun and friendships are what kids strive for at camp, Camp Cambria also makes mental health support a priority. The ability to talk to other kids with arthritis—without worrying about their disease holding them back or how they're going to explain their pain to a friend—can be more valuable than anything a doctor can provide in an office setting.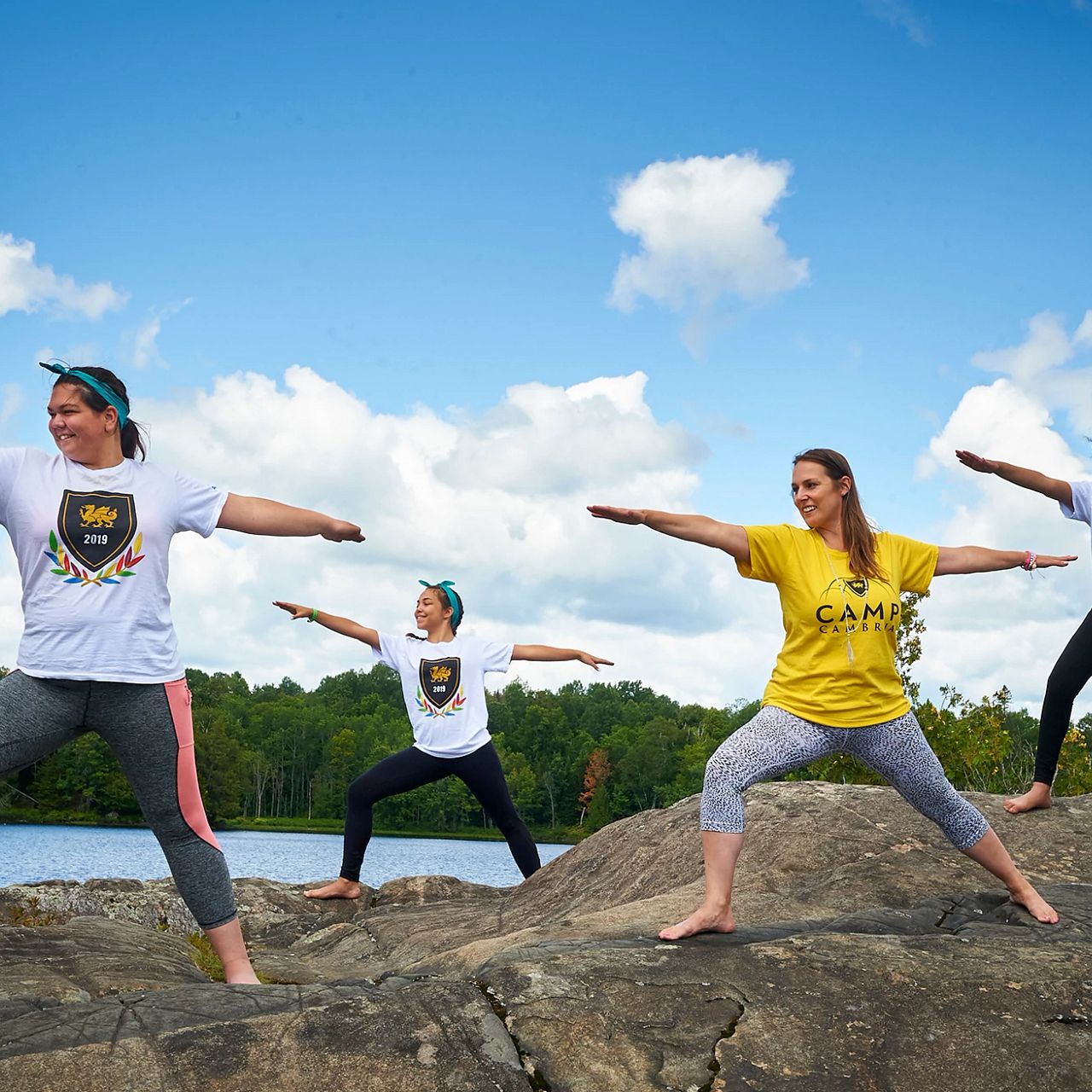 Camp Cambria Minnesota has what's called the "seeds program," which is run by experienced staff and social workers who get the kids thinking and talking openly about their disease, sharing struggles and frustrations, and understanding coping mechanisms. For many, expressing their worries through words or through art is very therapeutic.
Pranks & Fun
It wouldn't be summer camp without friendly cabin vs. cabin games and pranks! Some of the older campers in Ontario had an all-out prank war with boys vs. girls! A group found a canoe stuck in their rafters after returning from dinner, while another brought in a bunch of rocks from the woods and lined the other cabin's floor with them (they first washed them off in the shower, so at least they were clean!).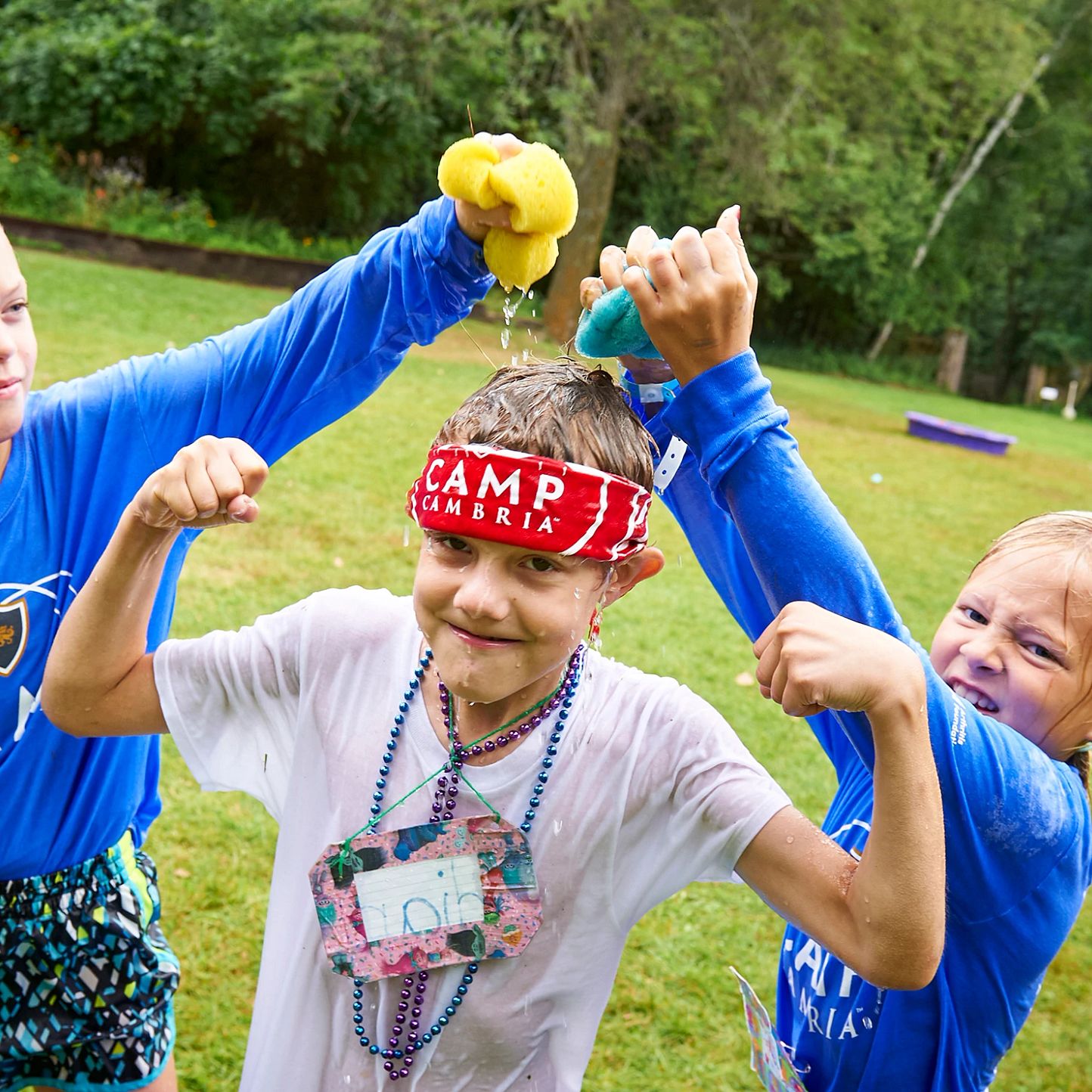 The girls retaliated and TP'd the boys, who were sound asleep under the stars on their front porch. These fun events encourage growth—teamwork, collaboration, and even mindfulness are shown in these actions. The pranks brought some of the newer kids out of their shells, allowing them to be silly and become comfortable with each other. The kids played cards, had late night chats together, and created forever friendships.
Mentoring
It's emotional to watch the kids go to camp for the first time. Last year in Minnesota, one of the younger kids got on a bus by himself. He sat there quietly waiting for the bus to leave and, about five minutes before it was supposed to take off, he ran off the bus and cried in the arms of his mom as the fear of leaving home for a week set in.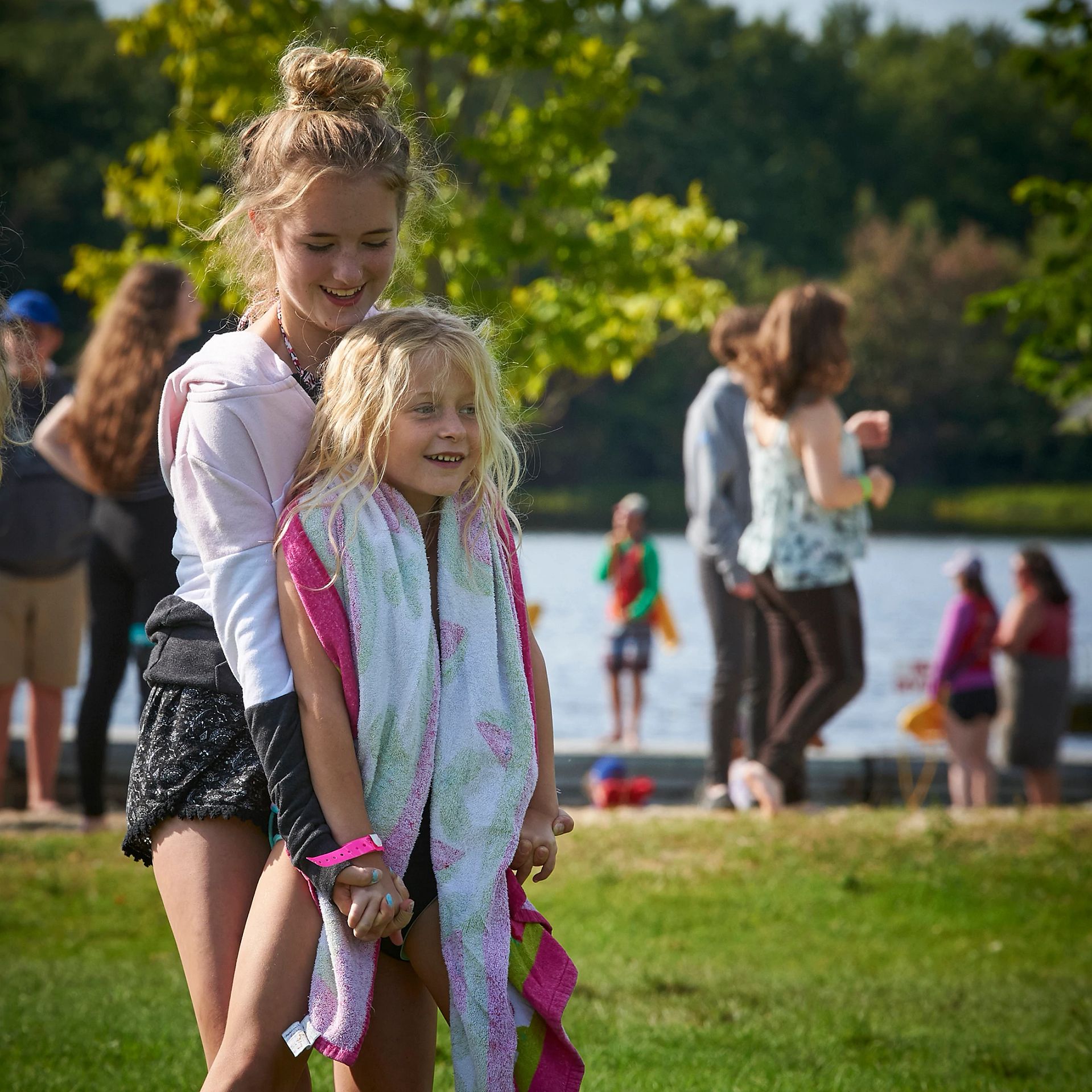 One of the older campers got off the bus, had a quick chat with him, and invited him to sit in the back with the other veteran campers. This is why camp is special. The kids are constantly watching out for each other and making sure people feel included.
The Disneyland of Summer Camps
Our goal at Camp Cambria is to make the kids feel like kings and queens for the week. We roll out the metaphorical red carpet to make the experience all about them. As the buses and cars shuttle the kids into camp, they'll see the driveway lined with colorful signage, each sign displaying the name of a different camper.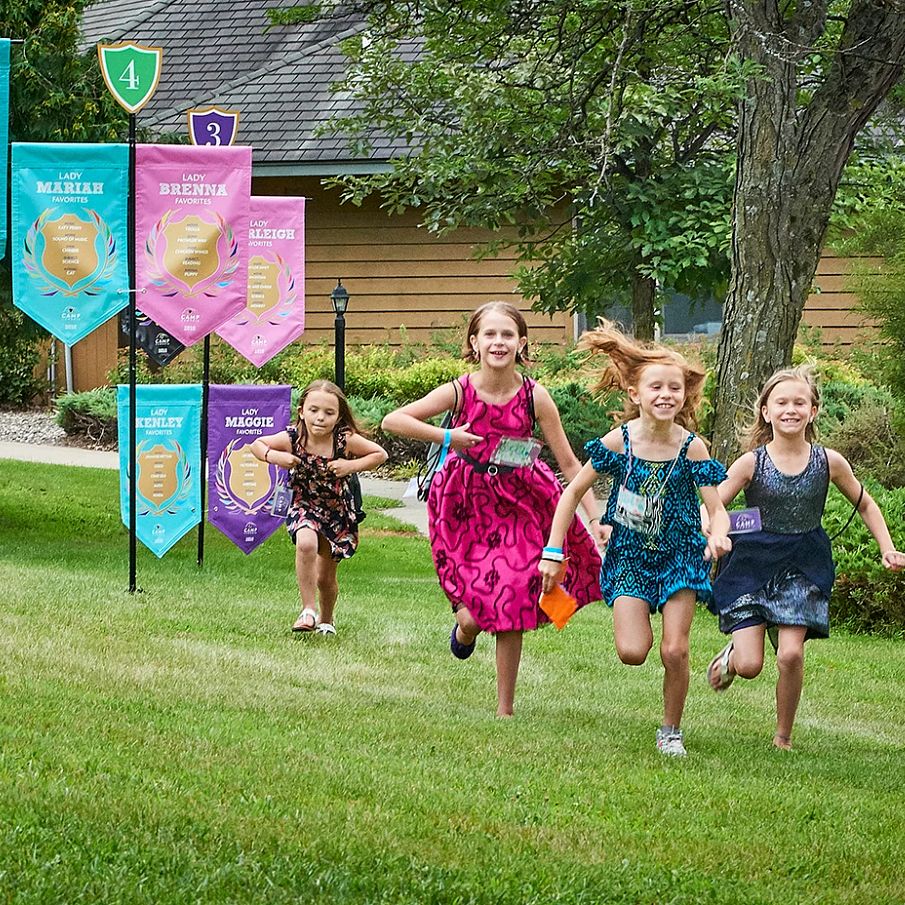 At the cabins, signs line the exterior noting campers' favorite movies, color, bands, and sports—all helping create connections and conversations between new campers. Inside their cabins, campers find an array of camp "swag" like T-shirts, jackets, hats, bunk signs, backpacks, bandanas, and sunglasses. These are just a few of the things that we do to ensure the kids have a week they'll remember forever.
Cambria Volunteers
Each year, we reach out to Cambria employees with a call for summer camp volunteers. We have all kinds of people raising their hands, from hourly to salaried, brand new to seasoned veterans, IT and production, to finance and sales and marketing. We try to involve representatives from all teams so that employees across the organization understand the impact that Camp Cambria can have.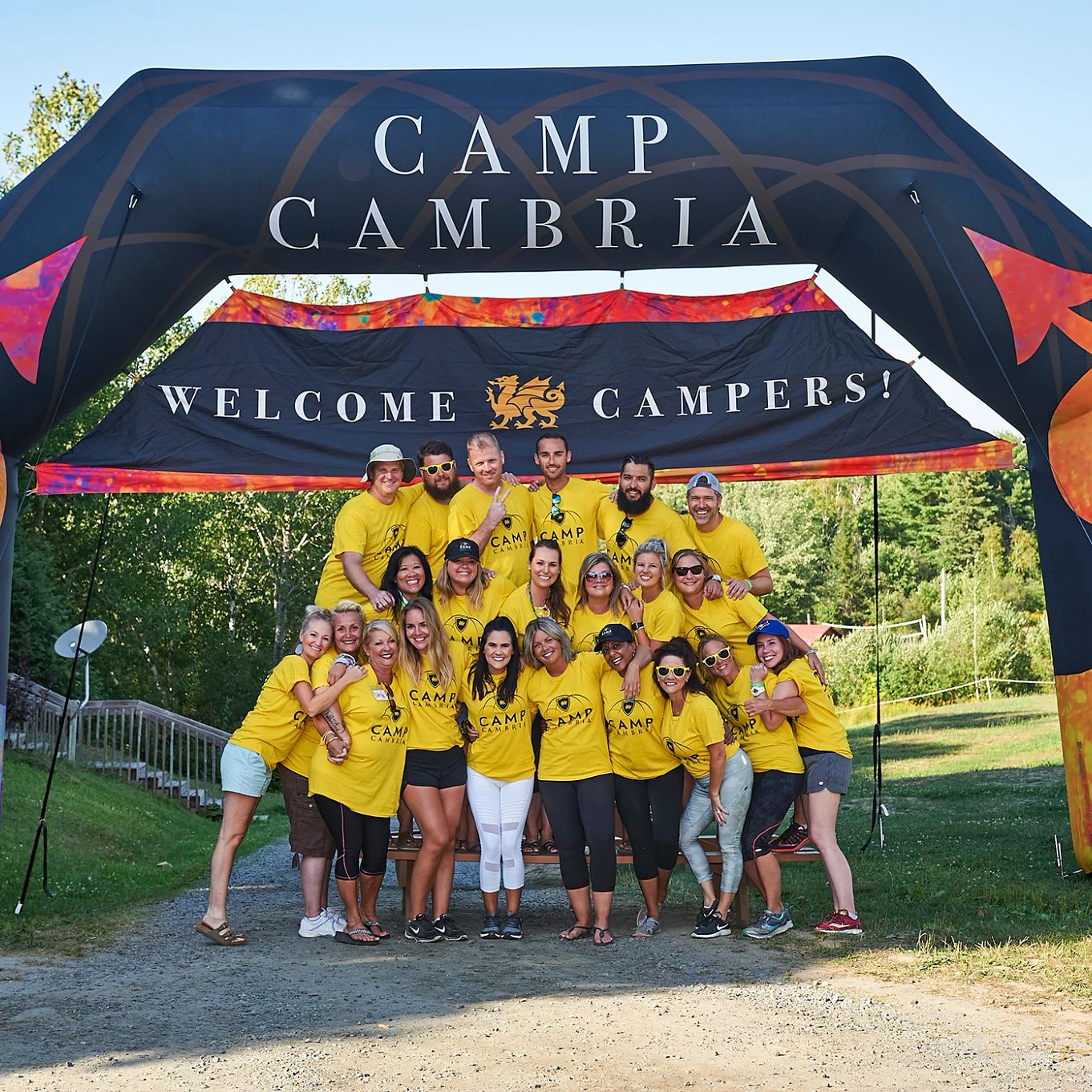 We are so appreciative of their help! It isn't easy to give up your week to wrangle a group of kids at summer camp for six nights, but "seeing these kids just being kids because JA is the norm here, Camp Cambria has become a truly special place for everyone that is lucky enough to be a part of it," said Chris Donaldson, senior services manager for Cambria Business Partner Services. Special thanks to the hundreds of employees who have volunteered throughout the years!
Sponsor Contributions
Camp Cambria wouldn't happen without the support of so many organizations in Minnesota and beyond. KNW Group, now NFP, was a presenting sponsor of the annual Camp Cambria Classic golf tournament and concert for all of its four years. Artists like Big & Rich, Steven Tyler, Zac Brown Band, and Lynyrd Skynyrd have performed to help raise money for the kids. In total, we raised over $7 million to keep Camp Cambria Minnesota running for many, many years into the future. We were even able to complete a huge renovation to the facilities at Camp Courage with these funds, and we are beginning to fundraise in Ontario with a spring 2021 concert featuring David Foster!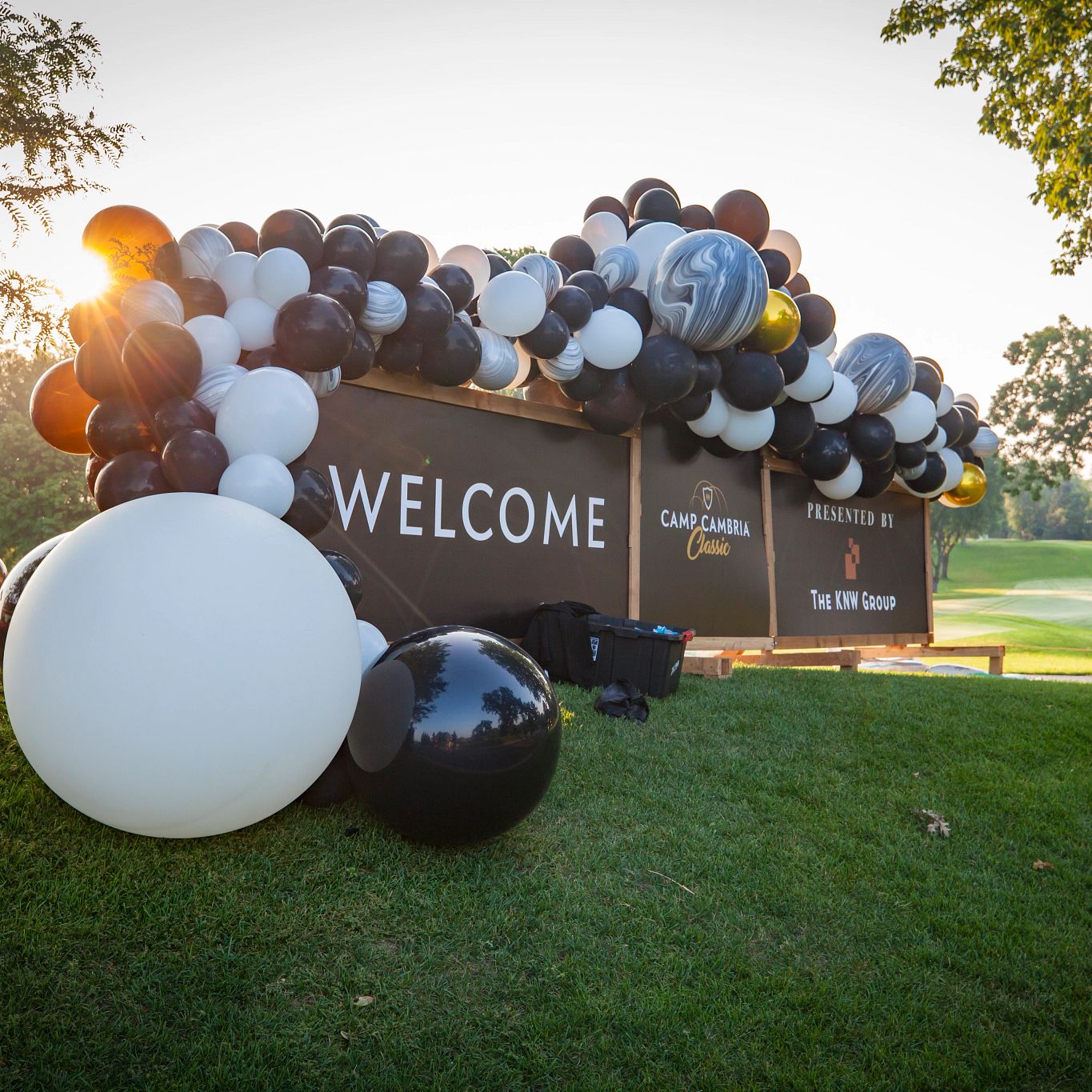 Lifelong Friendships
When the kids arrive on day one, it feels like camp is never going to end, but the week goes by so quickly when you're having as much fun as we are. At Camp Cambria in Minnesota, the kids have a really special moment at the end of the week when the seniors all give speeches to commemorate their favorite moments and to share what Camp Cambria has meant to them throughout the years.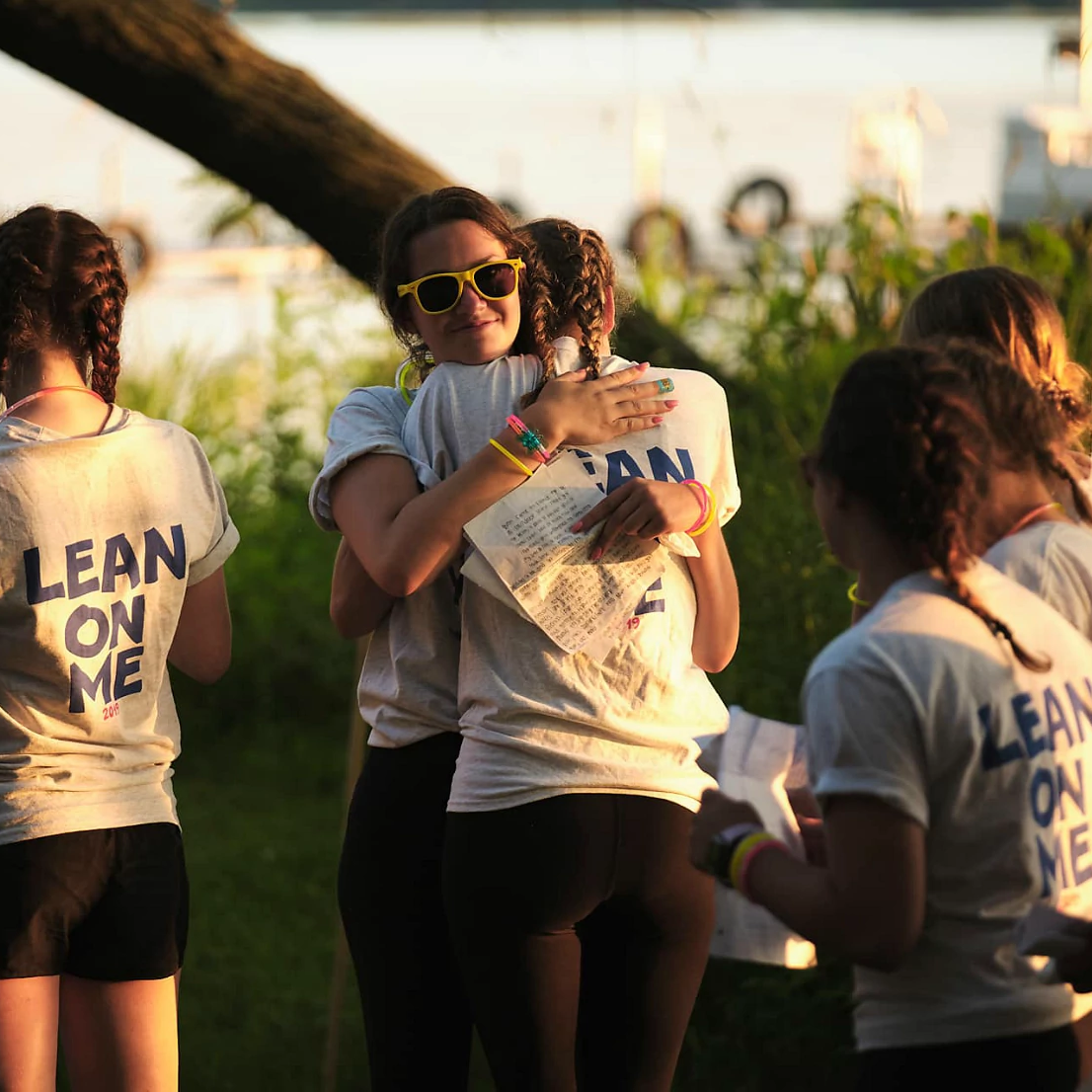 There are more tears and laughter that night than any other. In Ontario, the seniors all sign a ceremonial paddle that gets passed down to the next group. Camp Cambria is life changing for all who are lucky enough to experience it. We can't wait for next year to make even more memories for these amazing kids! Find out more by visiting CampCambria.org or by sending us an email at Angela.Norton@CambriaUSA.com.