In home renovation projects, rooms like kitchens pack a major punch, but we cannot underestimate the impact of a freshly designed bathroom. And, of course, it is much easier to take big design risks in a small space, so bathrooms are the perfect spot to try something new and showcase your personality.
Choosing Cambria for your bathroom means your space will be durable, easy-to-clean, and hygienic. Because quartz is nonabsorbent, rest assured absolutely no moisture or bacteria will ever seep through.
Here we are highlighting five bathroom before-and-afters—from Mia Mia Mine, Wit & Delight, Beautiful Space Co., Juniper Home, and Marissa Cramer —to inspire you throughout the process.
Mia Mia Mine
Feeling frustrated with marble in her guest bathroom, Mia Mia Mine blogger Maria Vizuete opted for Cambria quartz, a superior alternative to marble, in her master bathroom makeover. With its medley of warm neutrals and intriguing movement, Cambria's Highgate design proved the perfect countertop to pair with the space's gray cabinets for a glamorous effect.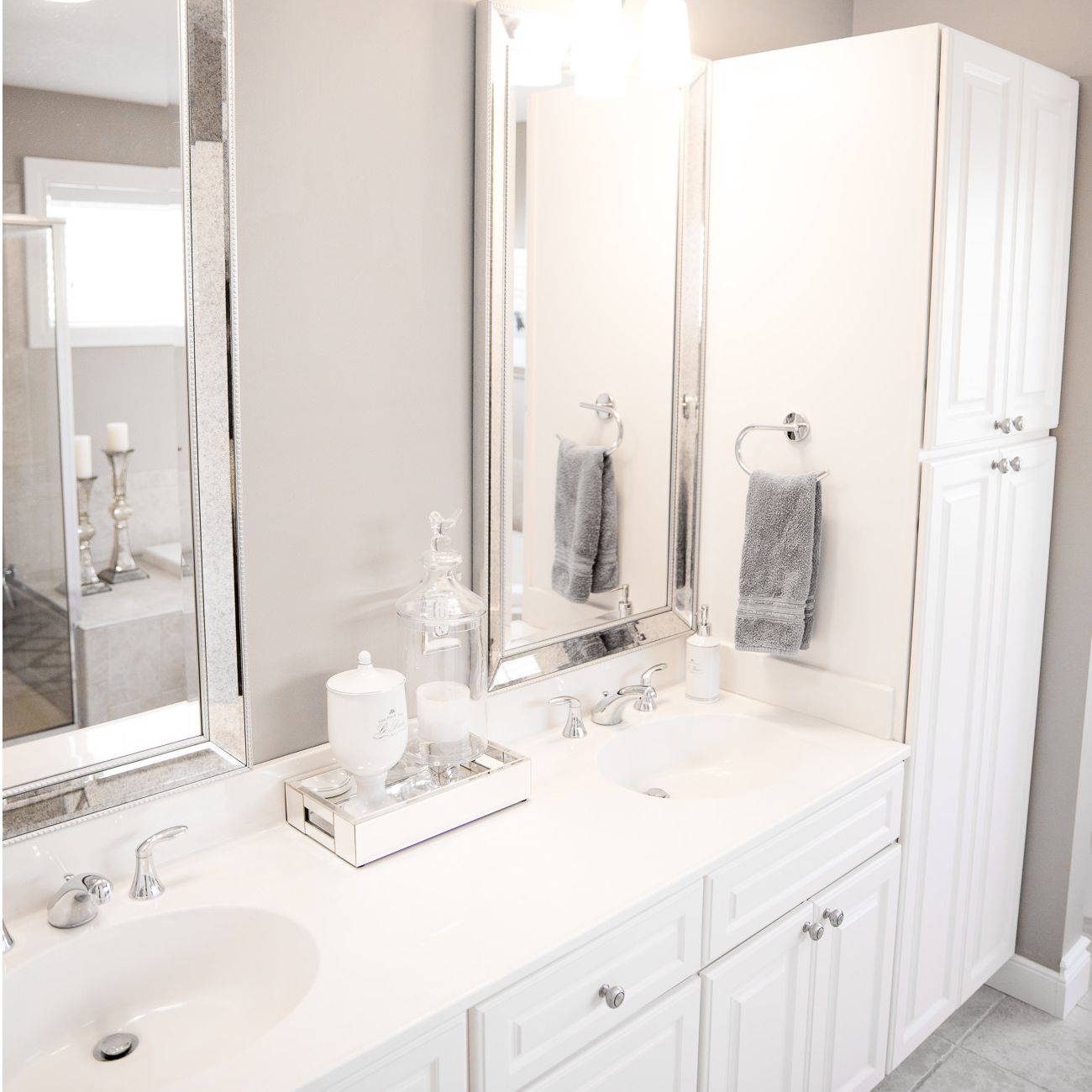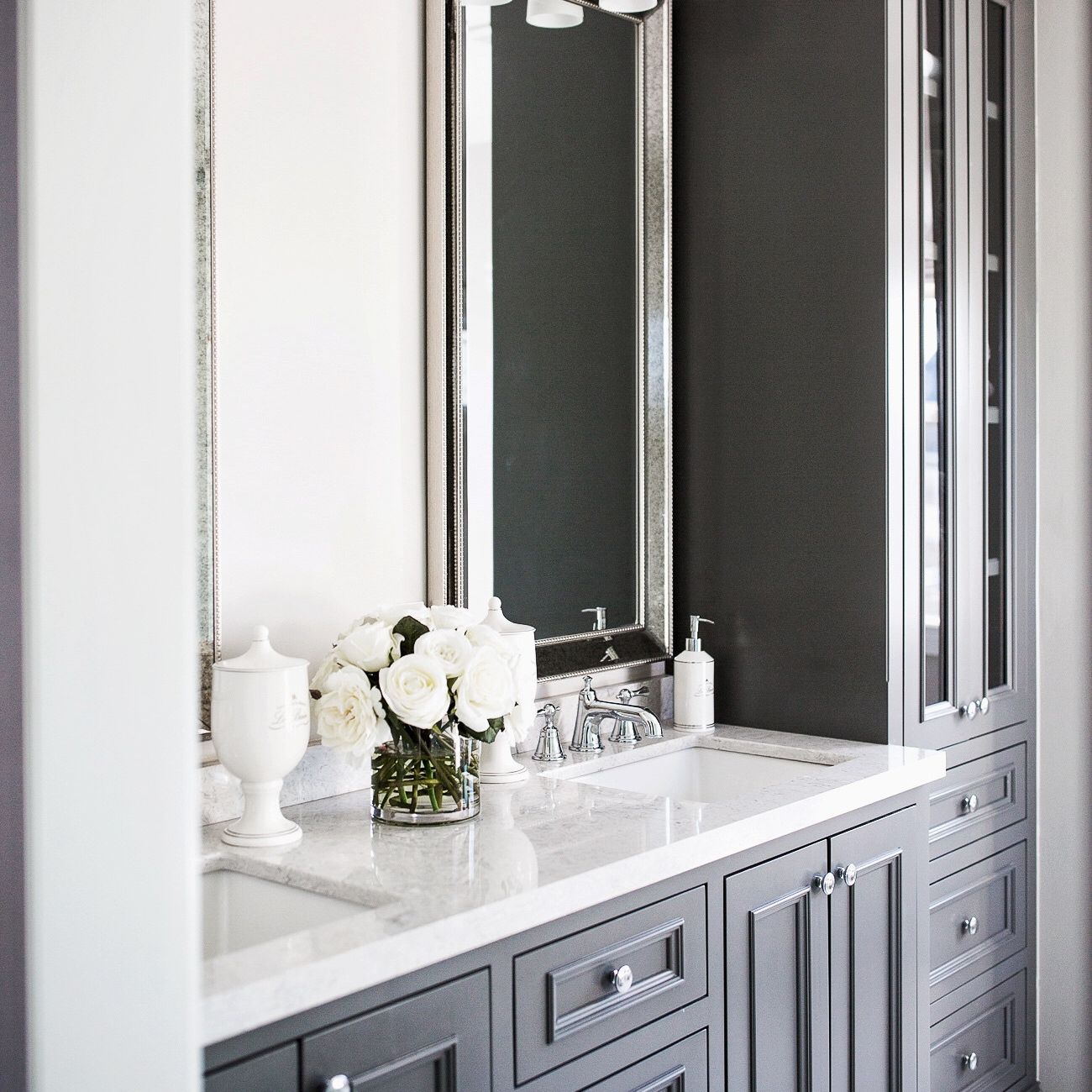 "It was pretty disappointing to see scratches and water spots so quickly on the marble," says Maria. "We had always loved Cambria products because they're nonporous, nonabsorbent, and harder than granite so they're really maintenance free—perfect for a bathroom! Every Cambria design was breathtaking."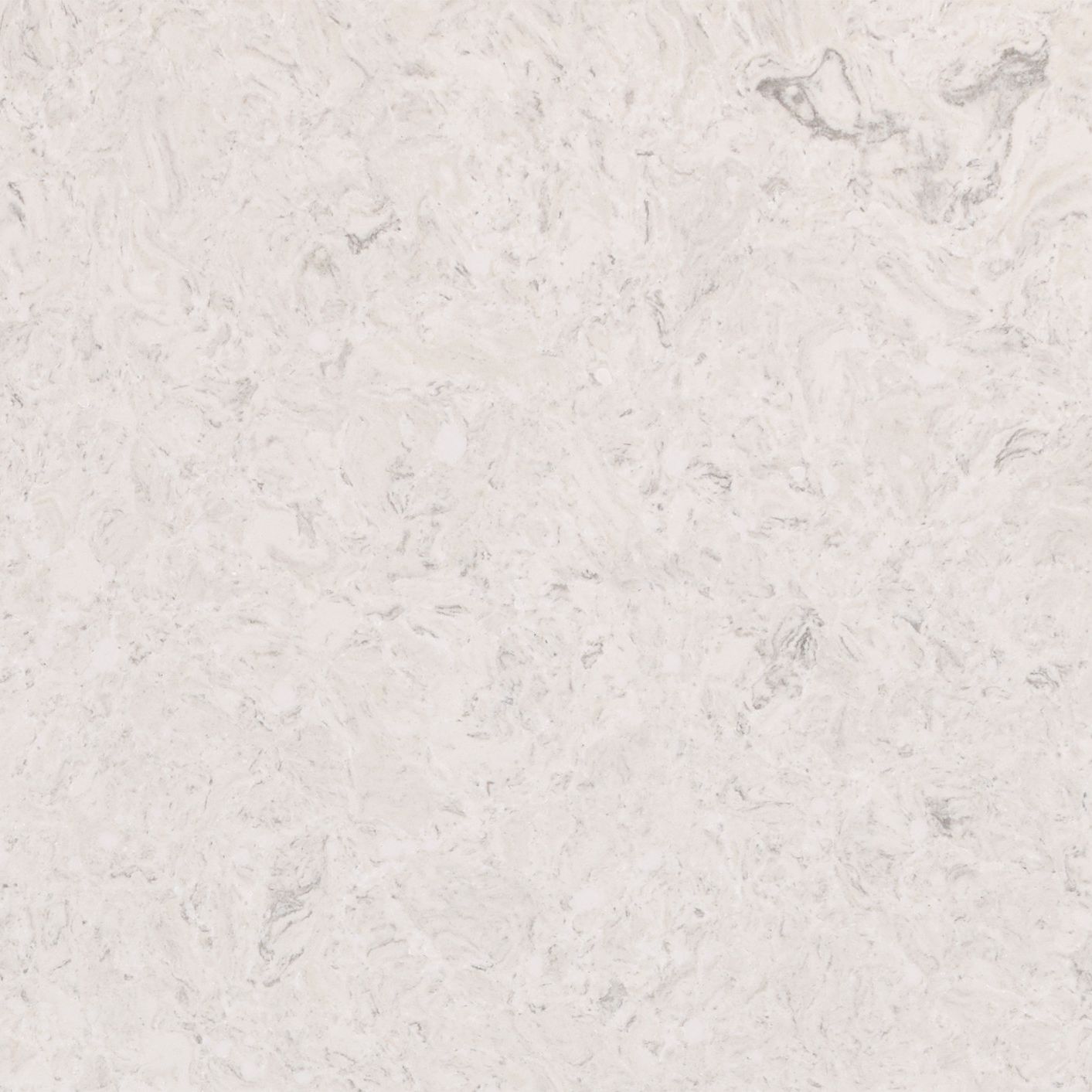 See how the blogger used Cambria in her kitchen renovation here.
Wit & Delight
The bones in the former 1920s home of Wit & Delight blogger Kate Arends were great but the plumbing? Not so much. When she and her husband bought the house, they only had one third floor bathroom, so they renovated to add a full bath in the basement.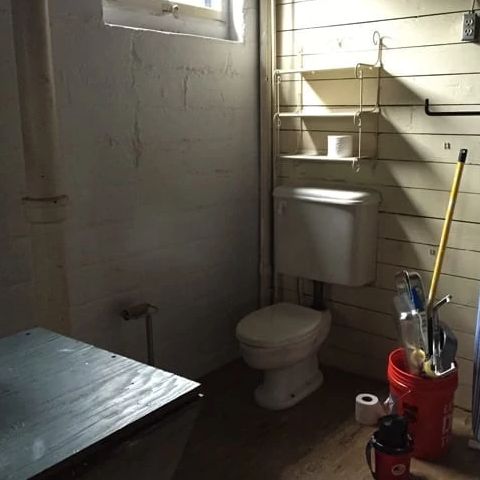 Kate paired the crisp, pure white design of Cambria White Cliff from the Marble Collection with turquoise blue-printed Hygge & West wallpaper for a fresh look.
"It was, after all, a basement with few windows so we kept it light and bright," she says. "By opting for high-end materials, you can achieve a really luxurious feel. My favorite aspect of this bathroom? The Cambria countertop and backsplash. I love the smooth, bright white surface, which made me feel energized when getting ready in the morning!"
Because they opted to use a practical rough-in shower kit to save money, the quartz adds beautiful texture to the space.
"I love the luxurious feeling of quartz, and Cambria is durable and more resistant to surface damage than other stone, which is why I love using the material," says Kate. "I also partnered with Cambria for my kitchen countertops, and I was really excited to incorporate one of their classic designs into my bathroom." See how Kate used Cambria in the kitchen of her former home here.
Beautiful Space Co.
In this bathroom renovation by Beautiful Space Co., an integrated marble-like Cambria Torquay vanity sink countertop makes for a sleek, industrial-like look when paired with the modern gray elements throughout the space.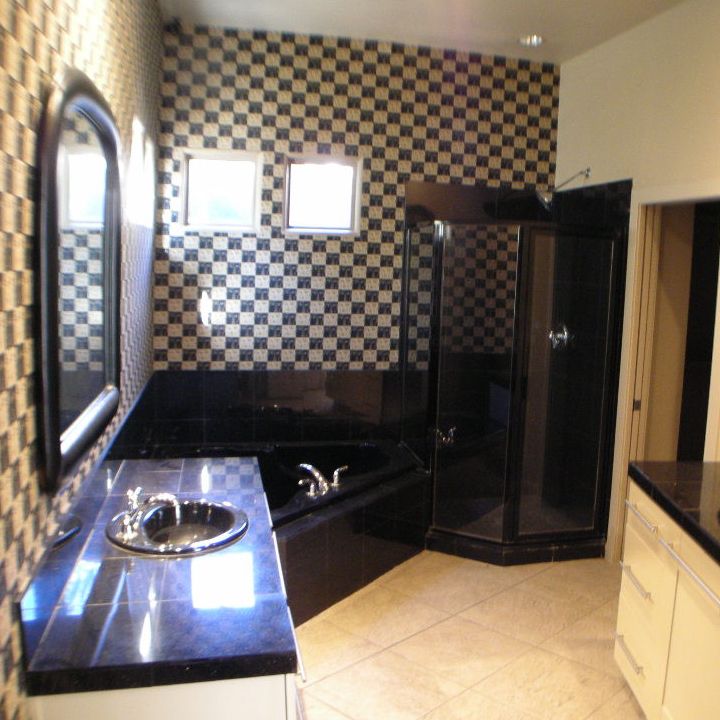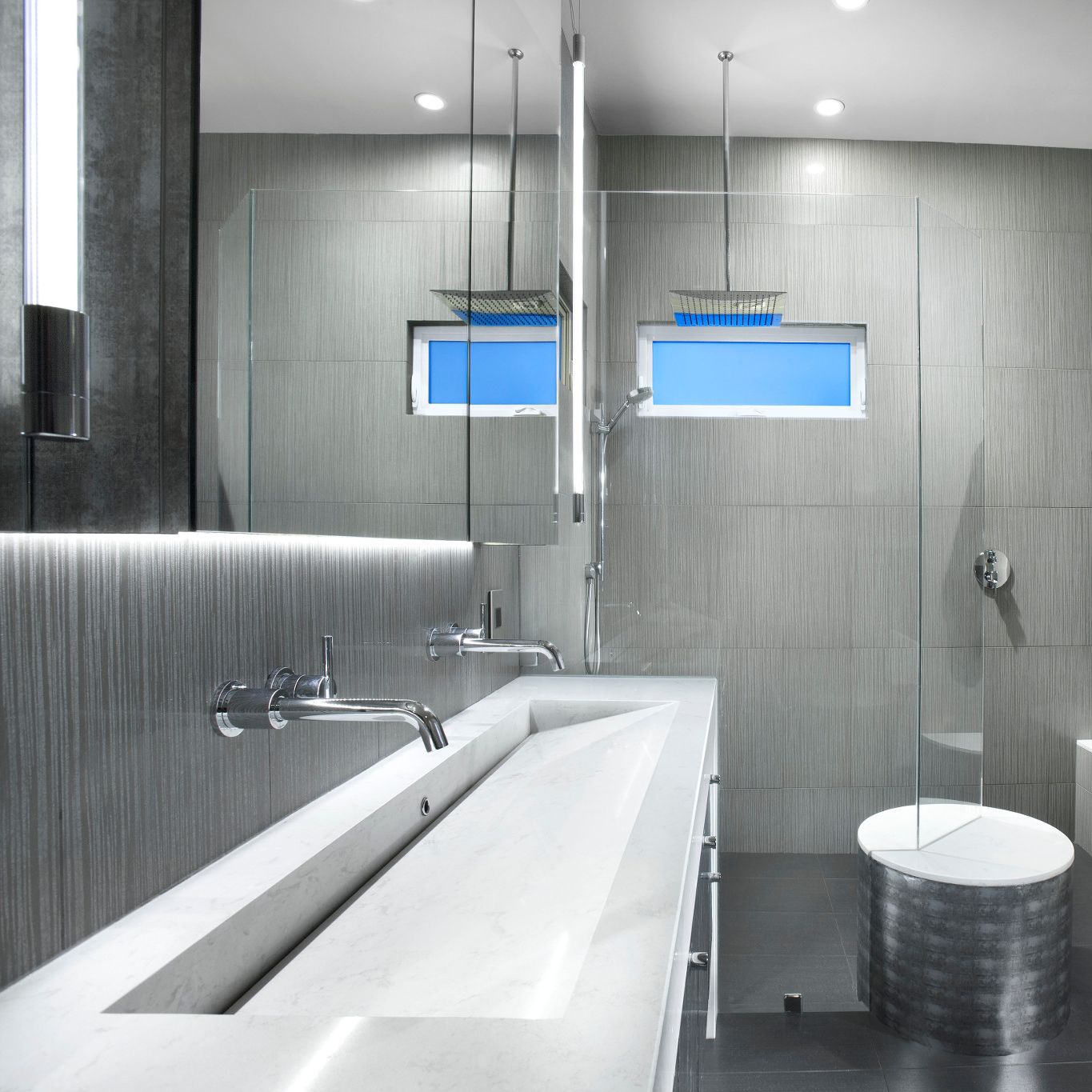 We love the aesthetic of integrated Cambria sinks for residential and commercial spaces alike, as an integrated sink offers a minimalist look and extends the benefits of the countertop to the sink basin, with easy-clean convenience and durability.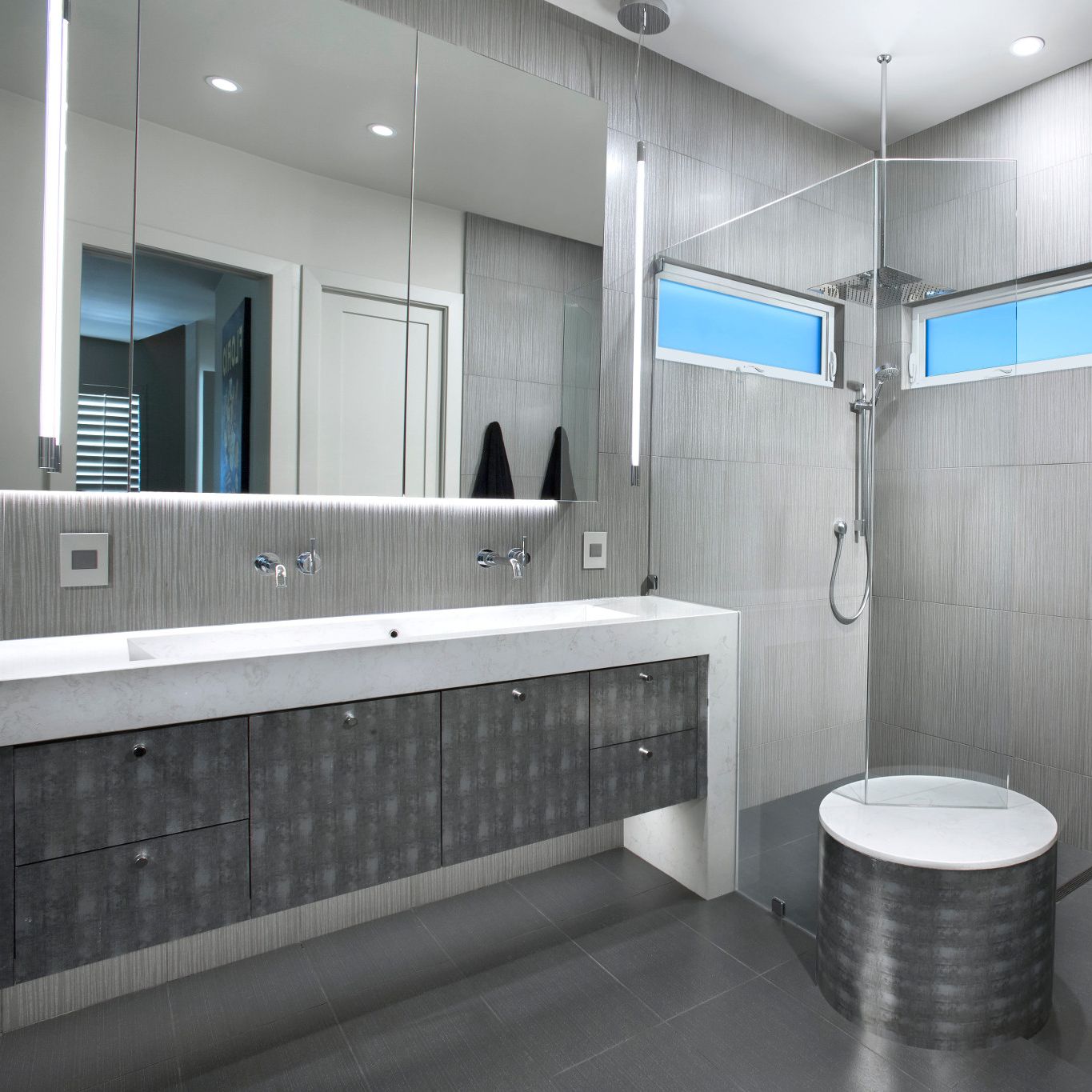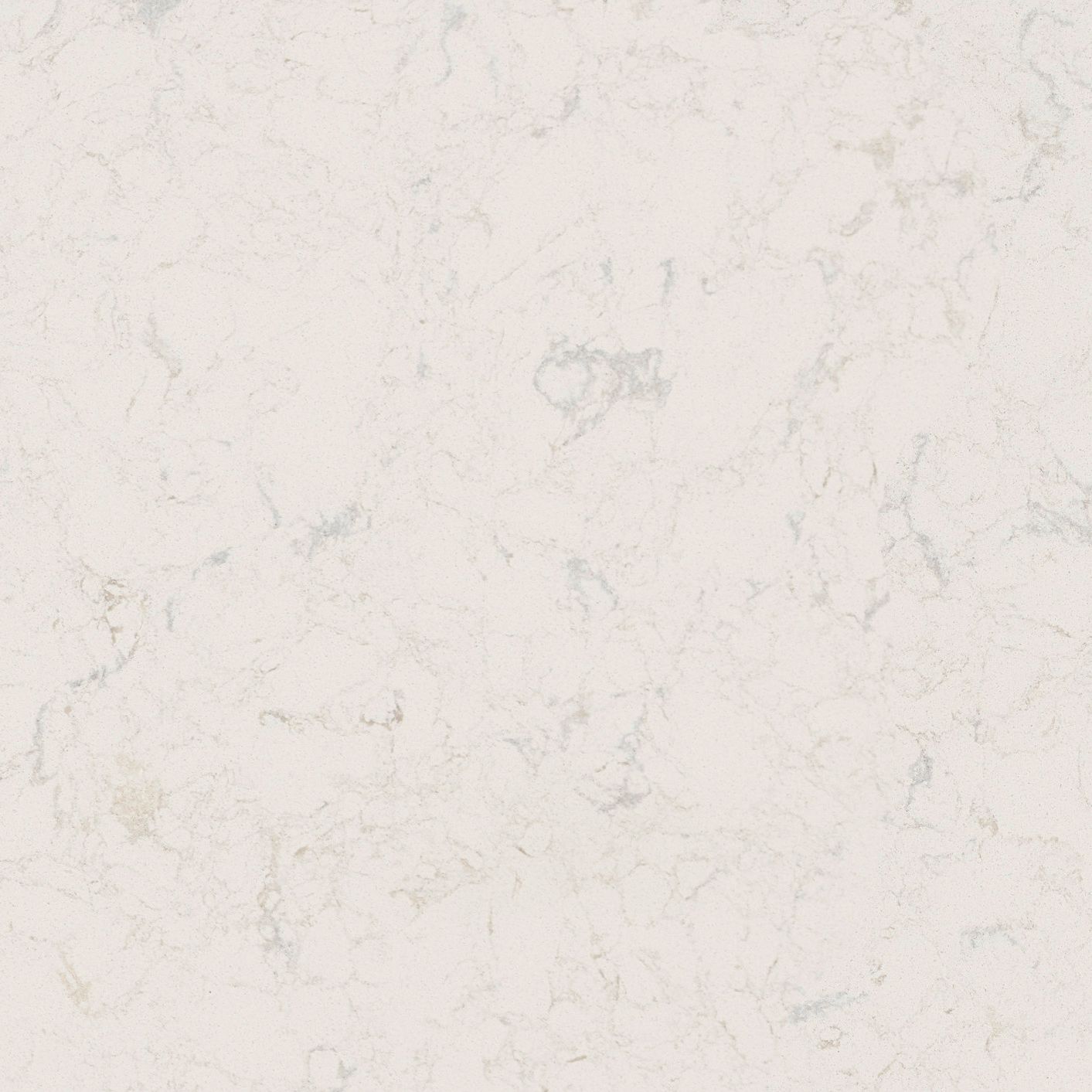 Juniper Home
Faced with an outdated bathroom that featured blue fixtures, linoleum and silk ivy on the mirrors in their former home, the team at Phoenix-based interiors media and products company Juniper Home moved forward with renovating the space to become a kids' bathroom that's both chic and playful.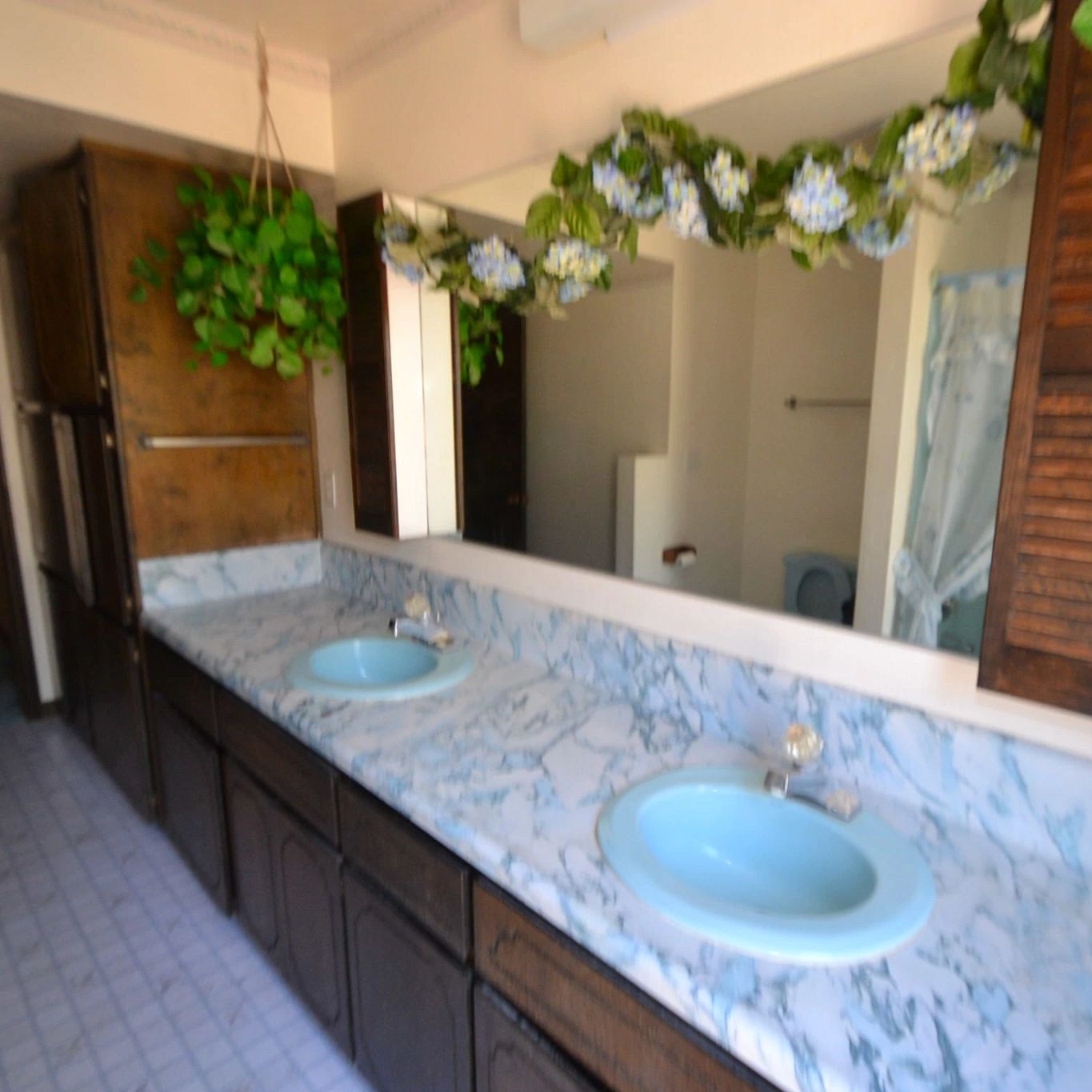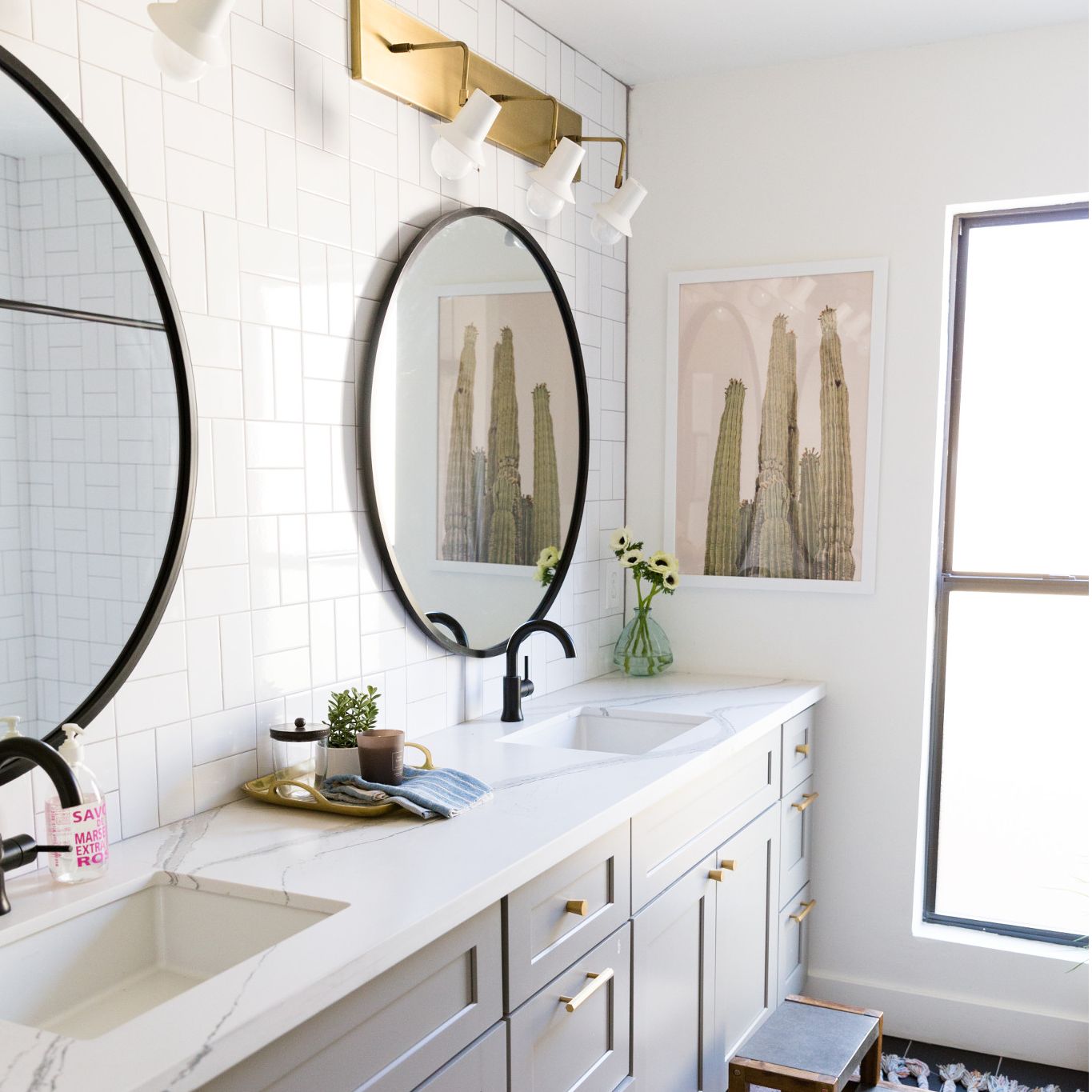 They paired Cambria Brittanicca Matte quartz with gray cabinetry from Madera Cabinets, a soft pink rug and a mix of metals—like flat black and unlacquered brass—for the ultimate oasis.
"I loved that the quartz had a matte finish instead of a polished, glossy finish," says Juniper Home founder Jenny Komenda. "I prefer honed finishes on my countertops, and I loved that these Cambria tops are incredibly durable and have that gorgeous matte finish."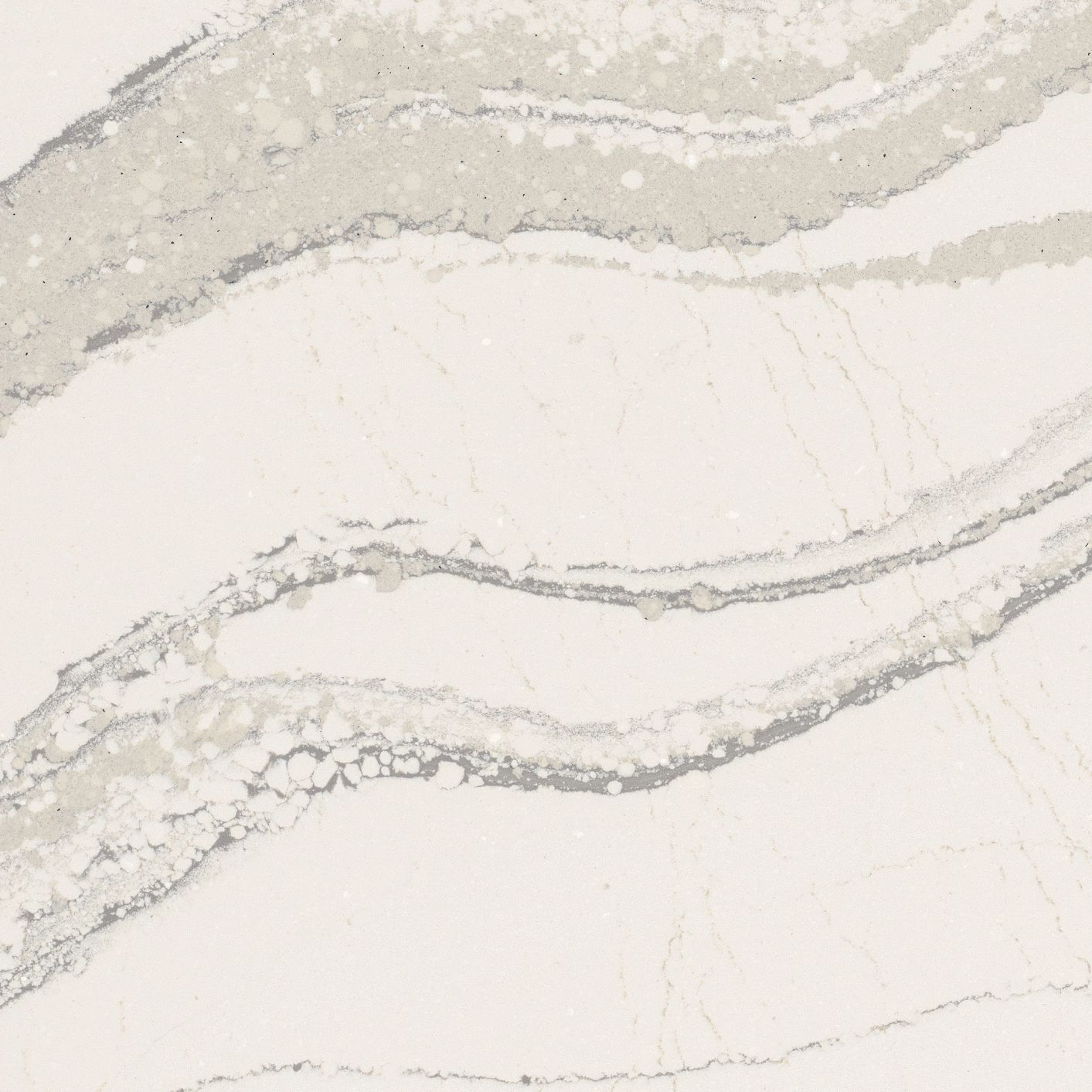 Marissa Cramer
Los Angeles-based interior designer Marissa Cramer—known for bringing fresh and functional California infused style into the home—designed a Tabor Street bathroom renovation around turquoise Mercury Mosaics ceramic tile at the request of her client.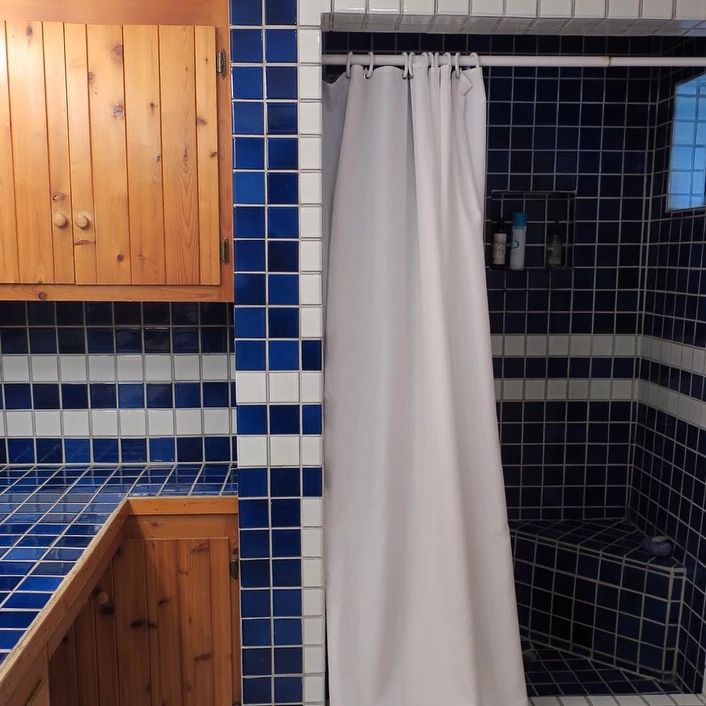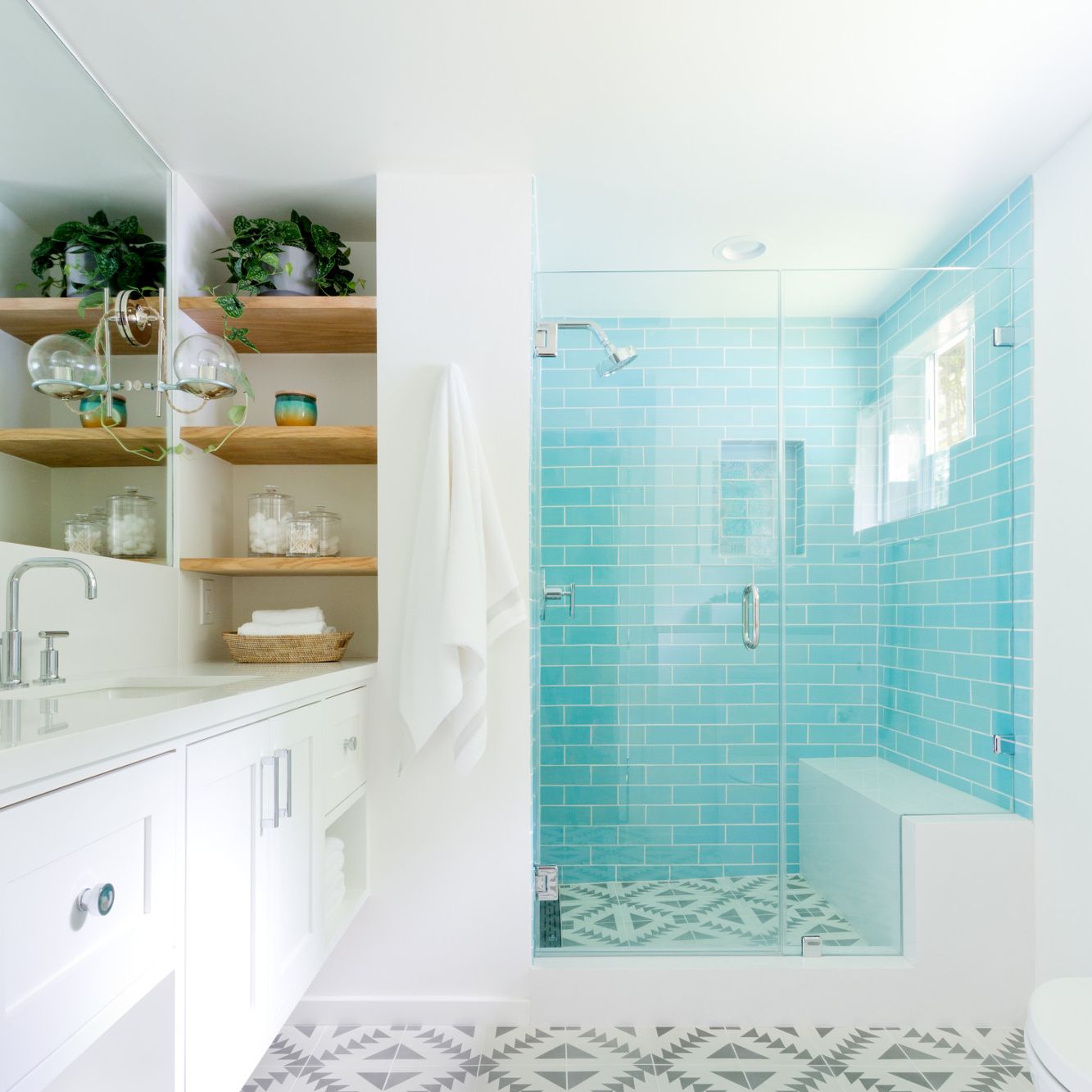 Neutral Cambria Whitehall quartz vanity countertops pull the white painted maple wood vanity and mosaic flooring together to create a unique beachy retreat.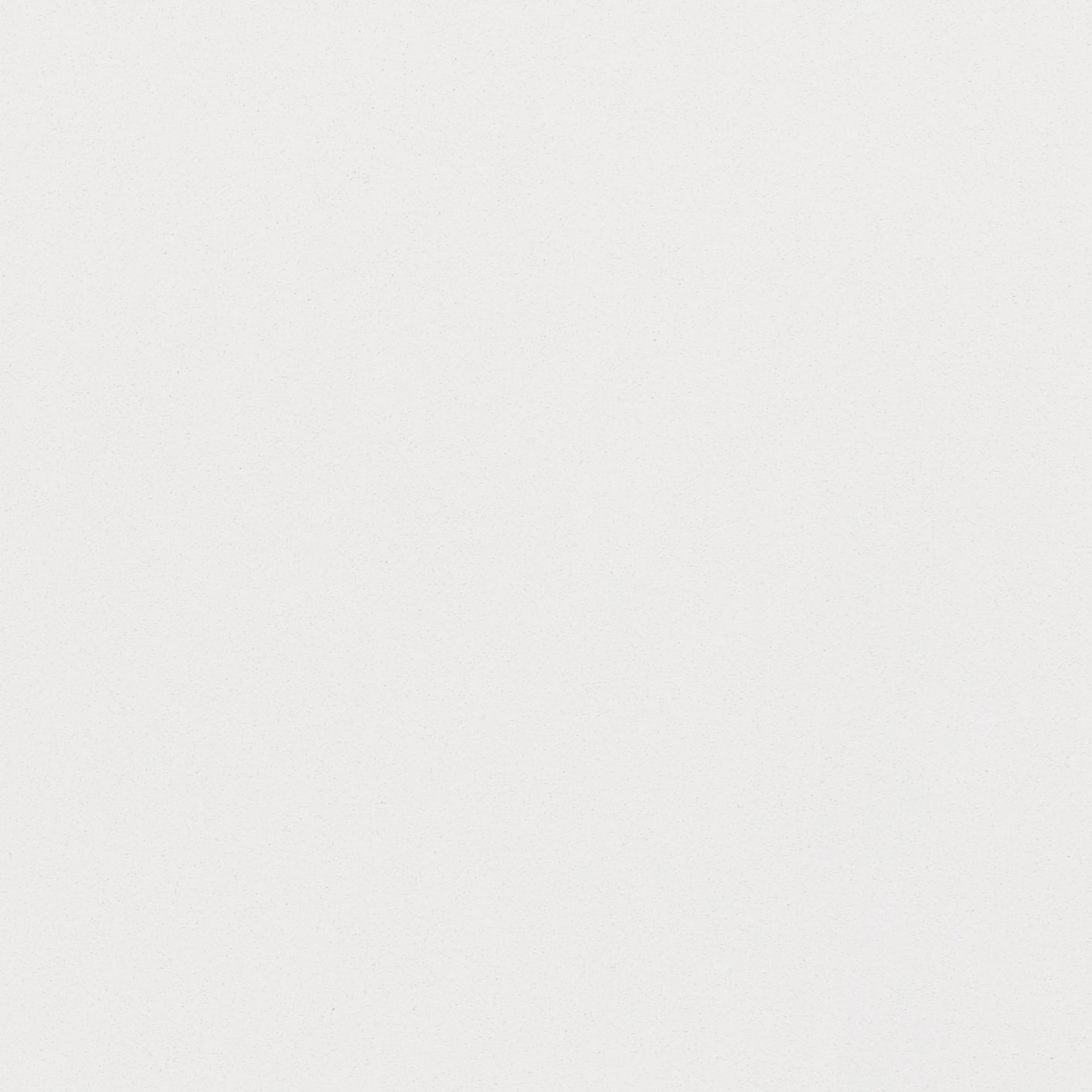 For more bathroom inspiration, check out these beautiful vanities, these blue bathroom ideas and these powder rooms with perfect pattern play.
Get the Look
Follow Cambria on social media with #MyCambria for more standout designs.
For more information on Cambria, including performance data, product specifications, and certifications, see our Professional Resources.
Interested in creating a show-stopping design project with Cambria? Order a sample, find a dealer, schedule a virtual consultation with a Cambria expert, or call 1-866-CAMBRIA (1-866-226-2742) to be connected with a market representative in your region.